The Gazette 003 Are You Going To the 2009 Quartzsite RV Show?
January 06, 2009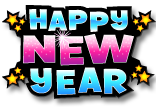 Issue 003 - January 2009
---
Just for you in this issue
What's New
What's new at Everything About RVing.
Special Educational Opportunity
How to Get Your First Workamping Job
Featured Story
Motor Home Bonanza, The Quartzite Sports, Vacation and RV Show
If you have been to the Quartzsite show, we have some questions for you.
Monthly RV Safety Tip
Want to share our paper and website with others or contribute your own article?
---
What's New At Everything-About-RVing.com

The holidays did not stop us from

updating Everything About RVing. Below are just a few of the highlights

We have added several more articles to our RV Lifestyle Articles section of the website.

We have added a new section called Ask An RV Question. If you have questions about RVs, RVing or the RVing Lifestyle? You can ask them now. We do not guarantee we have all the answers, but we know that our visitors will have the answers. If you would like to view the questions, answer some questions by leaving a comment, you can find the questions already asked directly under the Ask An RV Question Form. We urge your participation.

We just added a Free Camping Video Section to our site. You will find a great collection of free streaming videos here. Whether you are into camping, fishing, birdwatching, boating or hunting we've got a video for you. Who knows you might even learn something. By the way did we mention that these videos are free.

The Submit An Article page is now online. If you would like to submit an article you have written about RVing or the RV Lifestyle to Everything About RVing, this is the page you should visit. We would be happy to publish it on our RV Lifestyle Articles Page or possibly include it in a future issue of the Gazette. Please review our Article Submission Guidelines.

The RV Education Videos section of the website has been remodeled. The RV Education Videos page features videos by RV Expert Mark Polk, from RV Education 101. The exciting part is that these videos can be downloaded instantly to your computer. As an added bonus, we have added some free RV Tip Videos from Mark Polk to this page. Stop by and let us know what you think.

We have also remodeled our Camping And RV E-Book Page. We offer you some of the best E-Books available on RVing and Camping. It is now much easier to browse this area. If you see a book you like, you can download it to your computer instantly.

To stay up to date on all of the happenings at Everything About RVing you should Subscribe To The Everything About RVing, RVers Blog

If you have suggestions or comments about Everything About RVing please Contact Us
---
How to Get Your First Workamping Job
Are you thinking about working on the road? If you need to supplement your finances or even lower your expenses, working on the RV road, or Workamping, is the way to go.
While jobs are plentiful, some RVers find themselves having traveled hundreds of miles to a job only to have it not work out. Then they have not only wasted their time but money in fuel getting there. And, they start from scratch looking for something else.
Taught by Workamping and RV Lifestyle expert Jaimie Hall Bruzenak, Workamper University's six-session course, "Workamping 101: How to Get Your First Workamping Job," will walk first-time Workampers through a proven process for finding jobs that are a match to their skills and abilities and income needs/wants.
The course is also designed for RVers who have tried working on the road but would like better jobs. Participants will both view the seminar on their computers and listen using their phones using Workamper.com's Webinar technology.
Find out more by going to Workamping 101: How to get your first Workamping job
When you enroll for this course please let the phone representative know that you heard about it from Everything-About-RVing.con
---
Motor Home Bonanza, The Quartzite Sports, Vacation and RV Show
by Andrew Stratton

Why do so many RVers flock to Quartzite, Arizona, in January each year? Because of the Quartzite Annual Sports, Vacation and RV Show, the biggest gathering of motor home enthusiasts in the world. For about a week, this sleepy little desert burg becomes a thriving metropolis of motor home aficionados and other folks who want to get away from the cold. It's a huge social event with activities and all sorts of fun. Anybody who's been will tell you that it's paradise for RV lovers!

This event was started 25 years ago, and it just grows bigger every year. At the 2008 show this past January, there were more than 150,000 folks enjoying the festivities.

The event is held on 20 acres of Quartzite, with a 70,000 square foot indoor area where you can get some shade. Inside, you'll find booths with all kinds of goods for sale and food, as well as live entertainment every day of the week.

Although it gets bigger each year, last year there were about 300 motor home sites available for show-goers. They are fully equipped with electricity, water and seweage services. In addition to these sites, there are over 100 locations available outside of the main exhibition area, as well as lots of good RV parks, campsites and motels in the general area.

Still, it's always best to stay right in the middle of this "RV city" if you can. Parking your motor home there is absolutely free, you just need to apply beforehand and reserve your spot.

Aside from all the goods and live entertainment, the show is known for its craft show and car show. The craft show is in a special space inside the main tent with handmade crafts from all over the country, including the Rock And Gem Show, where you can see metals from all over the country. The craft shows include unique, do-it-yourself crafts, so you can learn something while you enjoy the show! Participants are invited to contribute their own crafts to the show, and you can get an application by contacting the promoters.

Held each year on the last few days of the show, the Rock And Roll Classic Car Show is another of Quartzite's major events. Folks bring their hot vintage cars from all over the country to show off, and there's quite a lot to see. You'll see custom cars, classics, hot rods, muscle cars and other beauties from the past. There is a fee to get in to the car show, but it's well worth it, and group and family rates are available.

Quartzite is located in southwestern Arizona right up against the California border, putting it right in the middle of America's best motor home country. It is on Highway 10 west of Phoenix, and just south of Lake Havasu. To reserve a spot at next year's show, download and print the application form found at Quartzite's RV show website. Be sure to follow all the directions they give and you're sure to have a good time.
Once a year in Quartzite, AZ, thousands of motor home lovers gather for a week long festival. You can find crafts, vintage cars, food and RV booths to inform and entertain. If you're an RV enthusiast, get in gear and check out Bankston Motor Homes for all your RV needs. http://www.bankstonmotorhomes.com

Article Source: Articlecafe - Informative Articles in More Than 100 Categories
More Information on: The 26th Annual Sports, Vacation and RV Show
---
Monthly RV Safety Tip
RV Tire Protection
By:
wthull
Very few RV tires actually wear out. Most of them rot out due at least partially to the sun. The sun's UV rays are persistently working away at the tire rubber. This deterioration leads to cracks in the sidewalls and tread areas. When these cracks get bad enough, your tire gives up. The result is at best a flat tire, at worst, a blowout. All of us have seen rigs along side the road with shredded tires. Too often, the damage is not just the tire, but also damage to the rig. Sometimes, the end result is loss of control and a crash. It is important to actually inspect your tires for proper inflation and condition each trip out. If you have any doubts, go to your trusted tire supplier for an inspection. The life you save might be mine. Continue
---
Please Feel Free To E-Mail Our E-Newspaper To Anyone
If you do not have a subscription to The Everything About RVing Gazette and would like one just go to The Everything About RVing Gazette Subscription Page
Would you like stay up to date on everything that is going on in the Wonderful World Of RVing? I if so, subscribe to our RVers Blog.
If you would like to become a reporter for/or contribute articles to The Gazette or The RV Lifestyle Articles section of the website visit the Submit An Article page.
If you own a website and would like to add a link to Everything About RVing on your site, please visit the Share Our Site page.
Do you have any comments, feedback or ideas?
We would love to hear from you just reply to this e-mail
---
Copyright 2008-2009 Everything About RVing
All Rights Reserved
---