FTC Disclosure: I get commissions for purchases made through some of the links in this article for more information, visit our Advertising Disclosure Page.
15 Easy and Delicious Rving Recipes
15 Easy and Delicious RVing Recipes for Adventurous RVers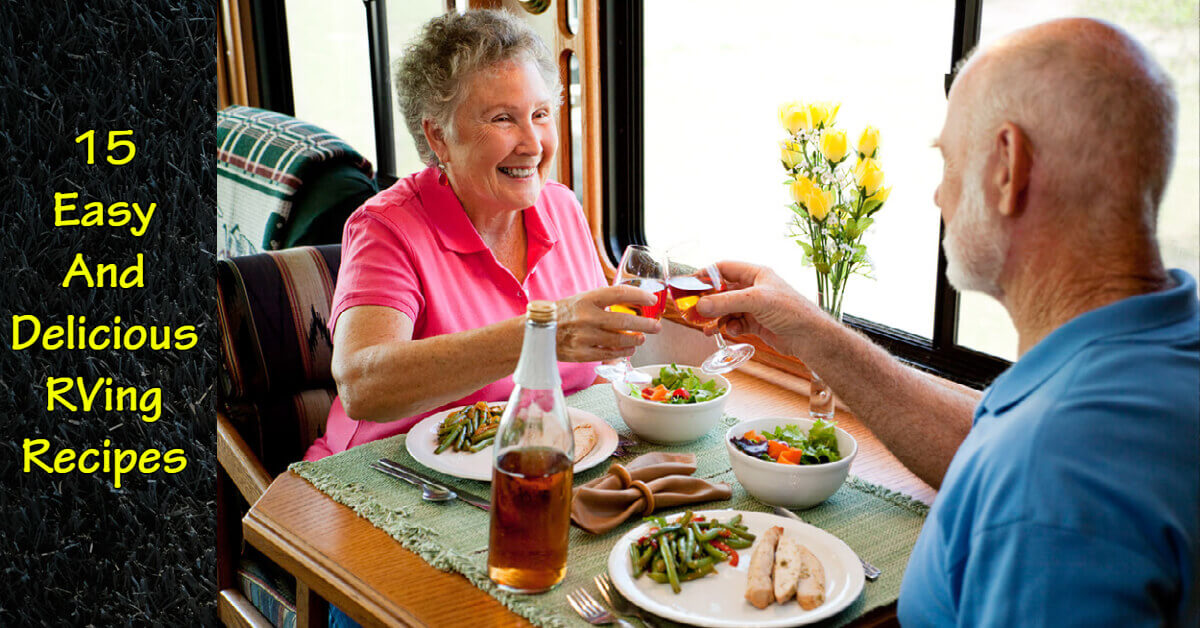 Here are 15 easy and delicious RVing recipes perfect for adventurous travelers
Hitting the open road in an RV is an incredible way to explore the world while maintaining the comforts of home. But one of the challenges you might face is preparing delicious meals with limited space and resources. Don't worry, though! We've got you covered with 15 easy and delicious RVing recipes perfect for adventurous travelers. These meals are simple, satisfying, and perfect for making unforgettable memories with friends and family.
Share This Page
Good Sam members enjoy instant discounts on fuel. Join Today!
Breakfast Recipes
1. Overnight Oats
Start your day off right with a very healthy, filling breakfast that requires no cooking. Combine rolled oats, yogurt, milk, honey, and your favorite toppings (such as fruit, nuts, or chocolate chips) in a mason jar or container. Shake well, refrigerate overnight, and enjoy a tasty, portable breakfast in the morning.
2. Campfire Breakfast Burritos

A hearty breakfast that fuels you for the day ahead, these burritos are easy to make ahead of time and cook at your campsite. Simply scramble eggs, cook your breakfast meat, and add your favorite veggies, cheese, and salsa. Wrap the mixture in a tortilla, wrap it in foil, and cook on a campfire grate or portable grill for 7-10 minutes, flipping once.
3. Banana Pancakes
Mix together mashed ripe bananas, eggs, and a pinch of baking powder for an easy, gluten-free pancake batter. Cook on a non-stick skillet or griddle and serve with syrup and fresh fruit for a delicious breakfast treat.
Lunch Recipes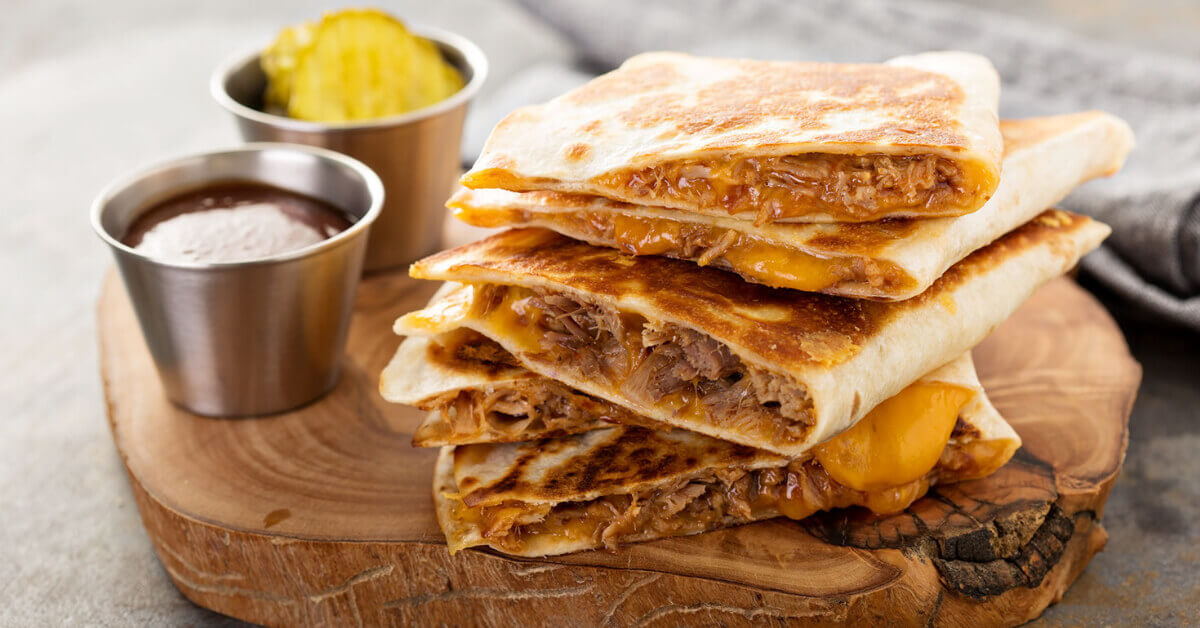 4. Caprese Salad Pita Pockets
Combine fresh mozzarella, sliced tomatoes, basil leaves, and a drizzle of balsamic glaze in a pita pocket for a refreshing, no-cook lunch. Add a slice of prosciutto or grilled chicken for extra protein.
5. Chickpea Salad Wraps
Mash canned chickpeas and mix with chopped veggies, lemon juice, and your favorite salad dressing. Scoop the mixture onto a tortilla or lettuce leaf, and wrap it up for a protein-packed, vegetarian lunch option.
6. BBQ Chicken Quesadillas
Shred cooked rotisserie chicken and mix it with your favorite BBQ sauce. Place the mixture on one half of a tortilla, add some shredded cheese, and fold the tortilla in half. Cook the quesadilla on a non-stick skillet or griddle until the cheese has melted and the tortilla is crispy. Serve with some sour cream and salsa for a quick and delicious lunch.
Dinner Recipes

7. One-Pot Pasta Primavera
Cook pasta in a large pot until almost al dente. Add chopped seasonal veggies (such as bell peppers, zucchini, and cherry tomatoes) and continue cooking until the pasta is cooked and the veggies are tender. Drain any excess water, then stir in a jar of your favorite pasta sauce, grated Parmesan cheese, and fresh basil. Serve hot for a satisfying and simple dinner.
8. Foil Pack Grilled Chicken Fajitas

Place sliced chicken, bell peppers, and onions on a large piece of foil. Drizzle with olive oil and season with fajita seasoning or use a mix of cumin, chili powder and garlic powder. Fold the foil to create a sealed packet, then cook on a campfire grate or portable grill for 15-20 minutes, flipping once. Serve the cooked chicken and veggies in tortillas with your favorite fajita toppings.
9. Campfire Chili
In a cast-iron pot or Dutch oven, brown ground beef and drain any excess fat. Add canned kidney beans, tomato sauce, diced tomatoes, and chili seasoning. Stir well and cook over a campfire or portable stove for 20-30 minutes, stirring occasionally. Serve with cornbread or tortilla chips and your favorite chili toppings.
Snacks and Sides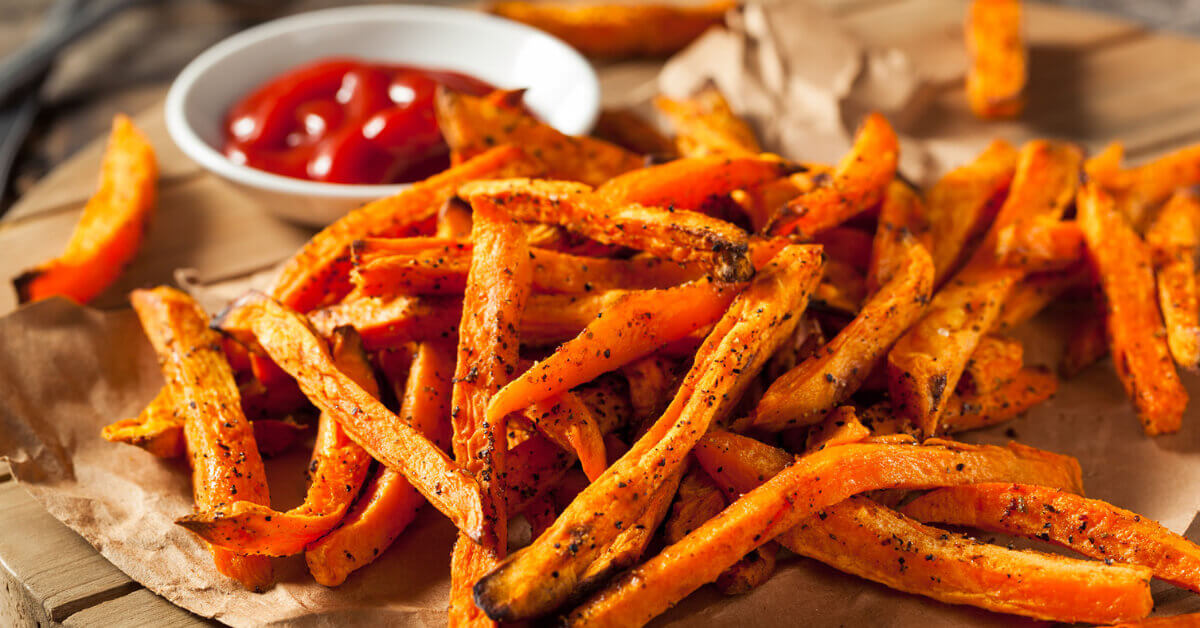 10. Trail Mix Energy Bites
Combine rolled oats, peanut butter, honey, mini chocolate chips, and your favorite trail mix ingredients in a bowl. Shape the mixture into bite-sized balls and refrigerate for a minimum of an hour to firm up. These energy bites are perfect for snacking on during hikes or long drives.
11. Sweet Potato Fries
Slice sweet potatoes into fries, toss with olive oil and your favorite seasonings, and spread them out on a foil-lined baking sheet or portable grill tray. Cook on a campfire grate or portable grill for 20-25 minutes, flipping once until the fries are crispy and cooked through.
12. Greek Salad Skewers

Thread cherry tomatoes, cucumber slices, olives, and cubes of feta cheese onto skewers. Drizzle with olive oil and sprinkle with dried oregano for a simple, healthy side dish or snack.
Desserts

13. S'mores Dip
In a cast-iron skillet or disposable foil pan, layer chocolate chips and marshmallows. Cook on a campfire grate or portable grill until the chocolate melts and the marshmallows are golden brown. Serve with graham crackers for dipping.
14. Campfire Banana Boats
Slice a banana lengthwise, leaving the peel intact. Stuff the slit with chocolate chips and mini marshmallows, then wrap the banana in foil. Cook on a campfire grate or portable grill for 5-7 minutes or until the banana is soft and the chocolate and marshmallows are melted. Enjoy with a spoon or scoop onto graham crackers.
15. Grilled Pineapple with Cinnamon Sugar
Slice a fresh pineapple into rings or wedges, then sprinkle with cinnamon sugar. Grill on a campfire grate or portable grill for 3-5 minutes per side or until caramelized and tender. Serve as a sweet, guilt-free dessert.
Conclusion
These 15 easy and delicious RVing recipes are perfect for adventurous travelers looking to enjoy tasty meals without spending hours in the kitchen. With a little bit of creativity and planning, you can whip up satisfying breakfasts, lunches, dinners, snacks, and desserts that everyone will love. So gather your friends and family, hit the open road, and create unforgettable memories with these 15 easy and delicious RVing recipes.
FAQs
Most RVs come equipped with a refrigerator or cooler, so you can safely store perishable items like dairy, meat, and produce. Be sure to keep the fridge or cooler at the proper temperature (below 40°F) to ensure food safety.
Some essential cooking tools for RV cooking include a portable stove or grill, pots and pans, a cutting board, knives, utensils, foil, and storage containers. A cast-iron skillet or Dutch oven is also a versatile option for campfire cooking.
To conserve water while cooking in an RV, consider using disposable plates, utensils, and napkins to minimize dishwashing. You can also use a spray bottle filled with soapy water to pre-clean dishes before rinsing them or cook one-pot meals to reduce the number of dishes used.
To make your RV cooking more environmentally friendly, consider using reusable dishes and utensils, biodegradable soaps, and cloth napkins. You can also plan meals around seasonal and locally-sourced ingredients to reduce your carbon footprint and be mindful of proper waste disposal while camping.