FTC Disclosure: I get commissions for purchases made through some of the links in this article for more information, visit our Advertising Disclosure Page.
Favorite Camping Recipes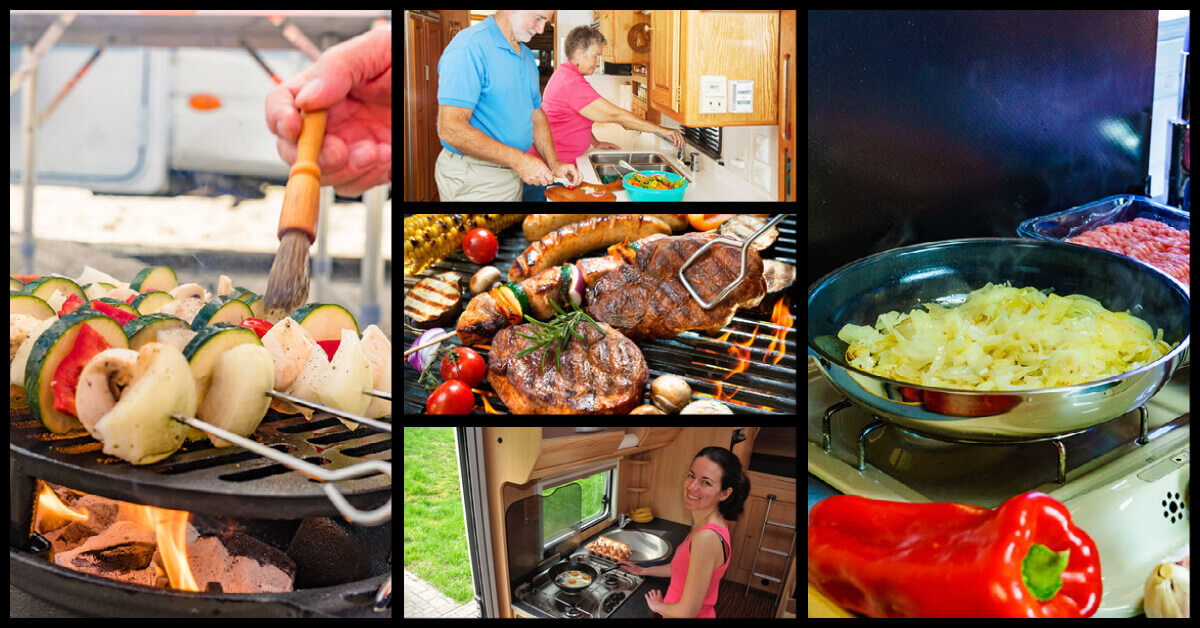 Here are some great RVing/Camping Recipes
Here are the Favorite Camping Recipes that other RVers have shared with us. If you want, you can even share your own recipes with us, if not just keep scrolling down to see all the recipes.
Share This Page
Save 10% on campground fees when you become a Good Sam member Today!
Share Your Recipe or keep scrolling down to see all the recipes
10 Easy and Mouthwatering RVing Recipes: We've compiled a list of 10 easy and mouthwatering RVing recipes to make your RVing experience unforgettable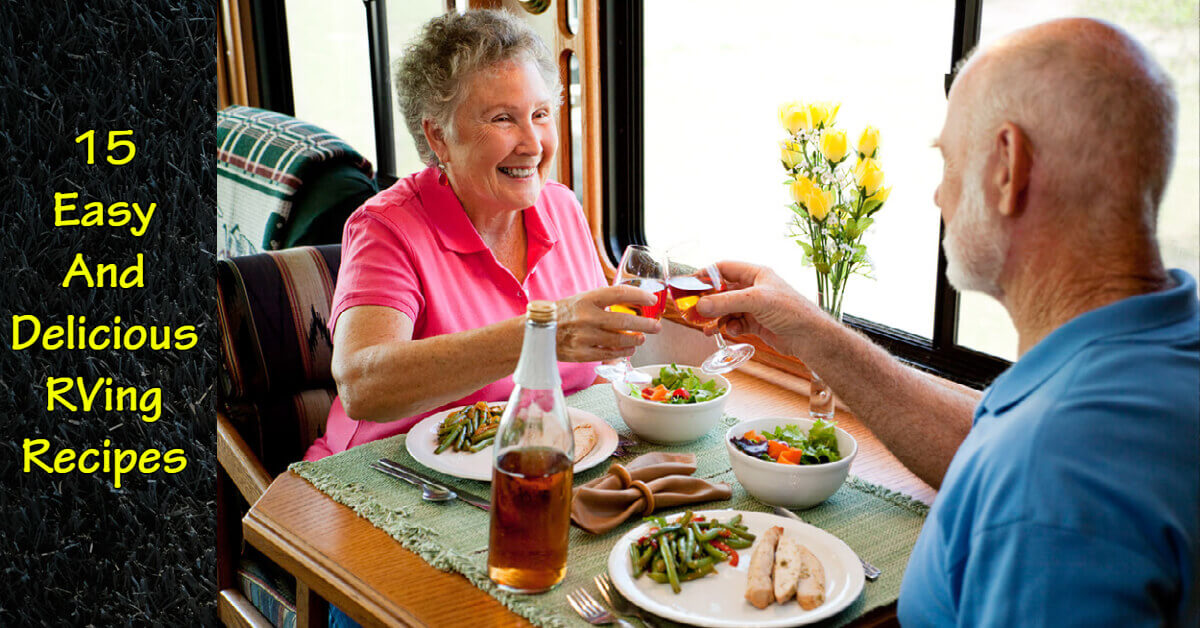 15 Easy and Delicious RVing Recipes for Adventurous RVers: Hitting the open road in an RV is an incredible way to explore the world while maintaining the comforts of home.
---
Slow Cooker Corned Beef and Cabbage Recipe for RVers: Looking for an easy and delicious recipe to cook while RVing? Look no further than this ultimate slow cooker corned beef and cabbage recipe!
---
Top Four Simple Gourmet Grilled Desserts: Simple Grilled Desserts are the buzz for this camping season.  Grilling doesn't have to end after your burgers, steaks and veggies are done.  On your next outdoor adventure, try making one of these four simple, tasty gourmet desserts over your camping coals, or backyard grill.  The goal is to be sure to try each of the desserts and decide for yourself which one is going to be your favorite Simple Gourmet Grilled Dessert!

---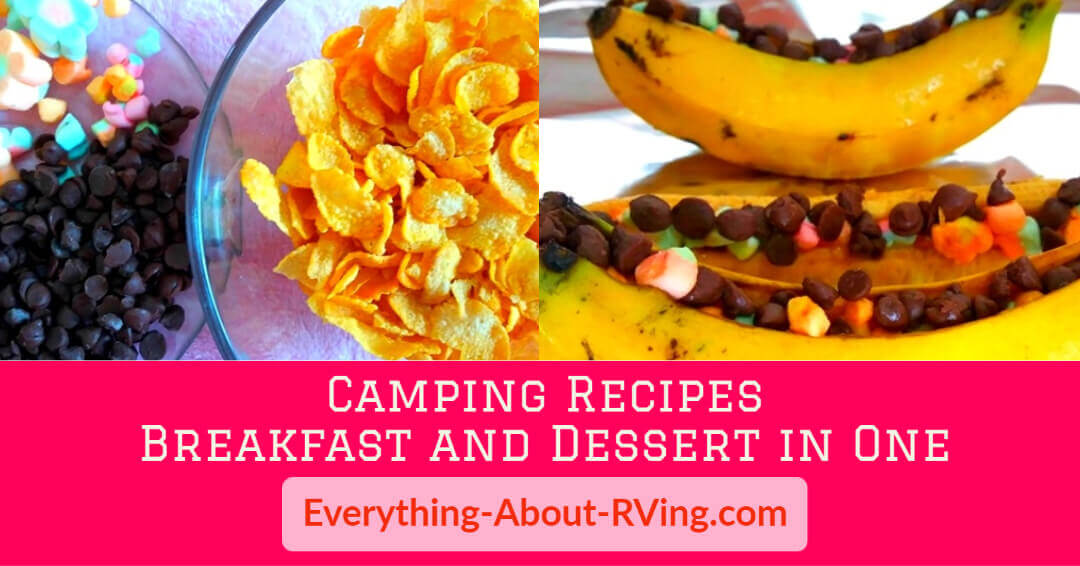 Camping Recipe Breakfast and Dessert in One: Everybody agrees that breakfast is the most important meal of the day. It supplies the energy that fuels our body throughout the day. Likewise, breakfast is crucial for campers and outdoor enthusiasts. We need a right amount of calories and nutrients to get our bodies through strenuous movements like walking long trails, climbing steep slopes, and sometimes, running from wild animals (it really happens!).
---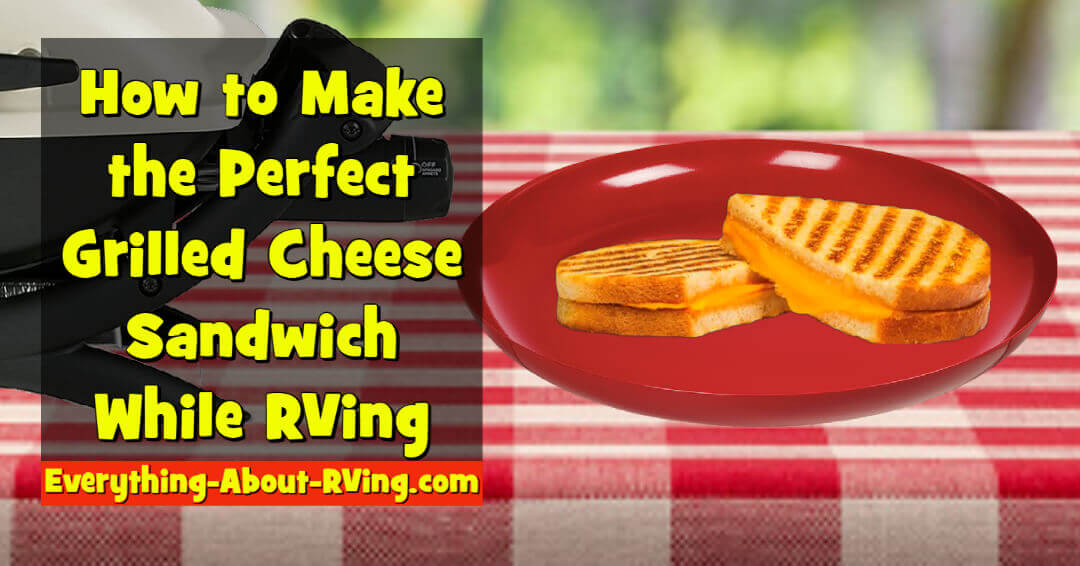 How to Make the Perfect Grilled Cheese on the Grill While Camping: Variations of the grilled cheese sandwich have existed for centuries. But it wasn't until the 1920s – when inexpensive processed bread and cheese became available – that the sandwich gained popularity in America.[1] Today we consider the cheesy novelty an American classic.

---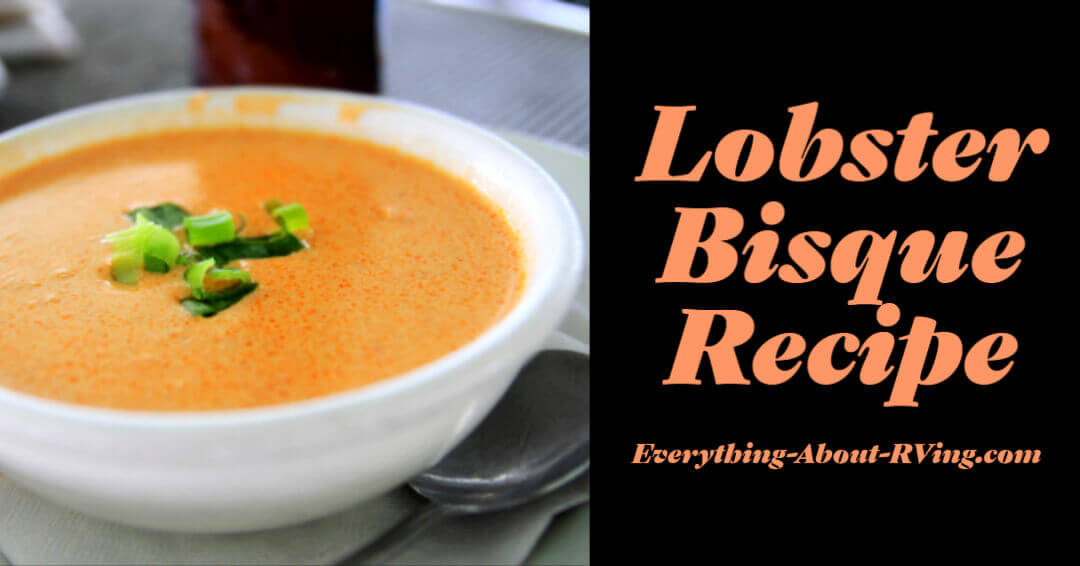 Lobster Bisque on the Road: Cooking while RVing or roughing it in a tent does not need to be complicated. Many people see lobster bisque as a fancy dish, and most people don't realize how easy it is to make lobster bisque. You won't believe how easy it is to make luscious, tasty, rich, and flavorful lobster bisque with the right ingredients. 

---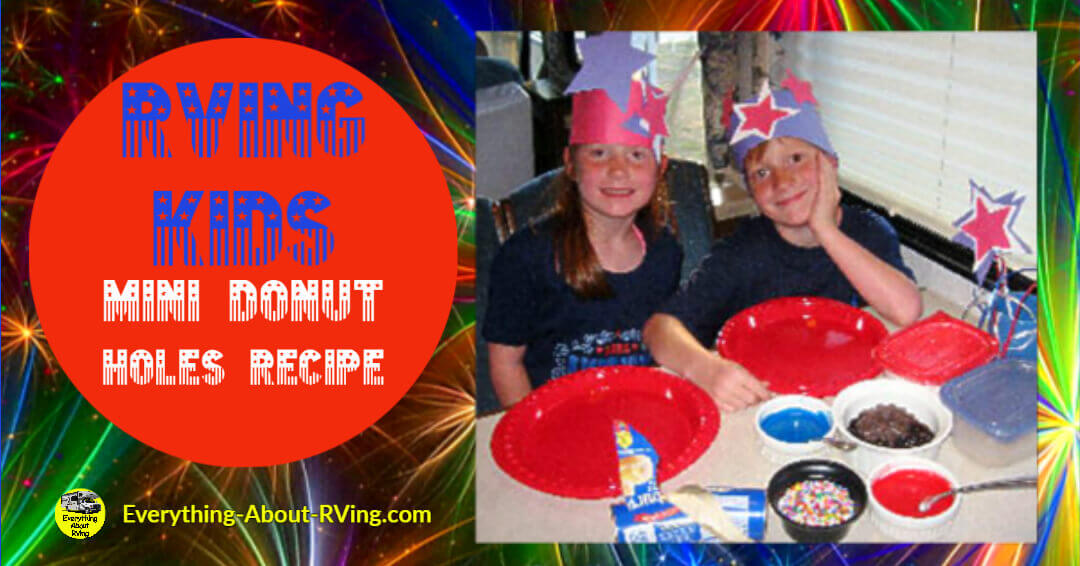 RVing Kids Mini Donut Holes Recipe: For years, our family has enjoyed the biscuit donut holes. Our Grandkids like to call them Mini Circle Donuts and like to add a special surprise in the center. They are very easy to make.
Share Your Favorite Camping Recipes
You Can Share Your Recipe Here or Keep Scrolling Down to See All the Recipes
It's fun and easy to share your recipes. Just fill out the form below. You can also add as many as 4 pictures to your recipe. You should only put 1 recipe per form. If you have more recipes to share feel free to come back to this page and share as many recipes as you want. Now go ahead and tell us all about your great Camping Recipe.
Here Are Even More Recipes Submitted to Us
Click below to see the camping recipes from other visitors to this page...

Return to the Everything About RVing homepage from the Favorite Camping Recipes page