FTC Disclosure: I get commissions for purchases made through some of the links in this article for more information, visit our Advertising Disclosure Page.

RVers
Favorite RV Accessories and Products
Here is your opportunity to tell us about your favorite RV accessories or Products as well as learning about other RVer's favorite accessories
Here is your opportunity to tell us about your favorite RV accessories or Products as well as learning about other RVer's favorite accessories
Share This Page
Follow Us
Installing a Tile Backsplash in an RV Step-by-Step Instructions: Installing a tile backsplash in an RV adds a bit of elegance and personality to your home on wheels.
How to Take a 1 Hour Shower in Your RV: If you've been unhappy with the quantity of hot water provided by your conventional RV water heater, there is an alternative.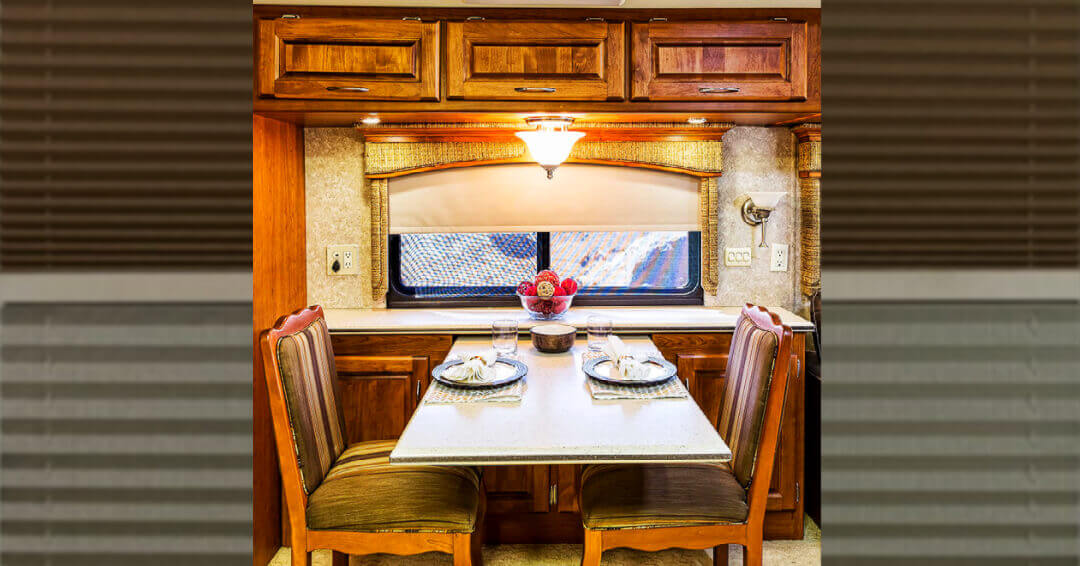 A Complete Guide to RV Window Blinds: This guide will help you through the process of choosing the right window blinds and shades for your RV.
The Ultimate Guide to RV Solar Panels: With RV solar panels, you can truly escape the grid and explore the great outdoors on your terms.
How to Protect Trailer Scissor Jacks: We invented the SAVEAJACK Scissor Jack Quick Release System because we learned the hard way how to protect trailer scissor jacks.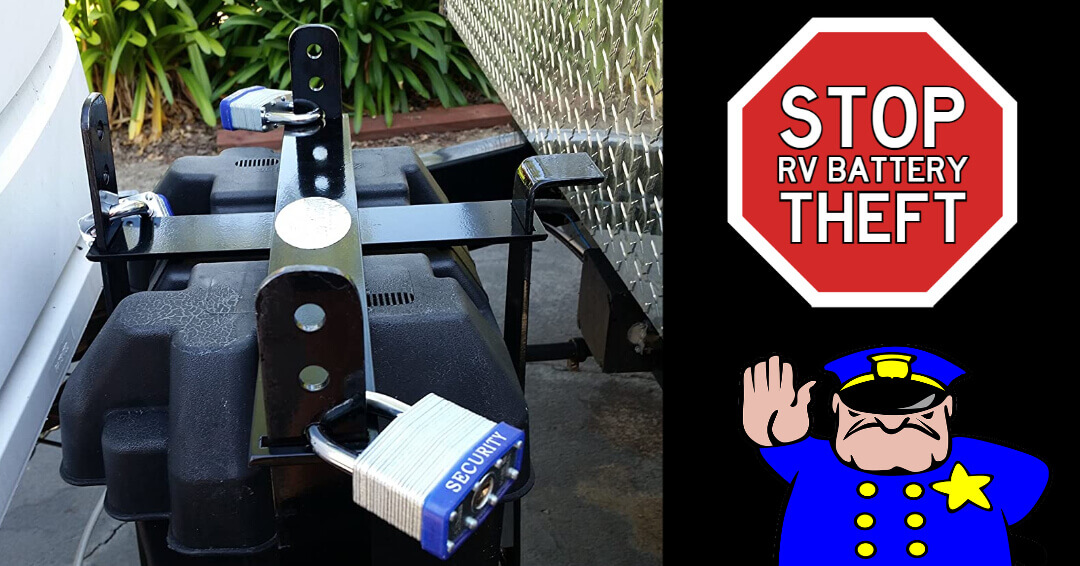 Prevent RV Battery Theft: You packed your travel trailer last night; In the morning you and the family are excited about starting your RV adventure when you see that someone has stolen your travel trailer's batteries. Your trip is now ruined. Don't let battery theft ruin you next RV road trip, read this article to learn how to prevent RV battery theft.
Top 15 Boondocking Accessories: Boondocking, by definition, means free camping on public lands; it could be on a beach, in a forest, or even on a mountain. It's a great adventure that will expand your horizons and connect you with mother nature. But to ensure you enjoy a stress-free and luxurious camping experience, you need to check out these top 15 boondocking accessories.
10 RV High Tech Options to Improve Your RV: If you're an RV nomad earning your living on the road, you want an RV with the best RV high tech options.
Eliminate RV Water Filter Sediment: Inline RV filters work well on chemical contaminants like chlorine but do little to handle the large particulate materials that can clog them very quickly. That's why sediment, is universally recognized as "filter killers."
Jeep Wrangler Flat Towing - Why it is your best choice for an RV Toad: This article will outline why Jeep Wrangler flat towing behind an RV has many advantages. Most RV owners flat-tow vehicles (Toad) behind their RVs. Because of this reason, they need to choose a Toad (vehicle towed behind an RV) that is suitable.

To see more of the RVer's favorite RV Accessories scroll down the page
What is your favorite RV Product or Accessory?
What RV or Camping product or accessory is a must have for you? You can tell other RVers all about it by sharing it here!
What Other Visitors Have Said
Click below to see contributions from other visitors to this page...

Do you have any suggestions or comments on this topic? You can add them to this page by using the comments section located near the bottom of this page.

Get Your Article Published on Everything About RVing
If you have written an article about RVing, Camping or the Great Outdoors and you would like us to publish it on Everything-About-RVing.com, please visit our
Submit An Article Page.