Your RVing Adventures Start Here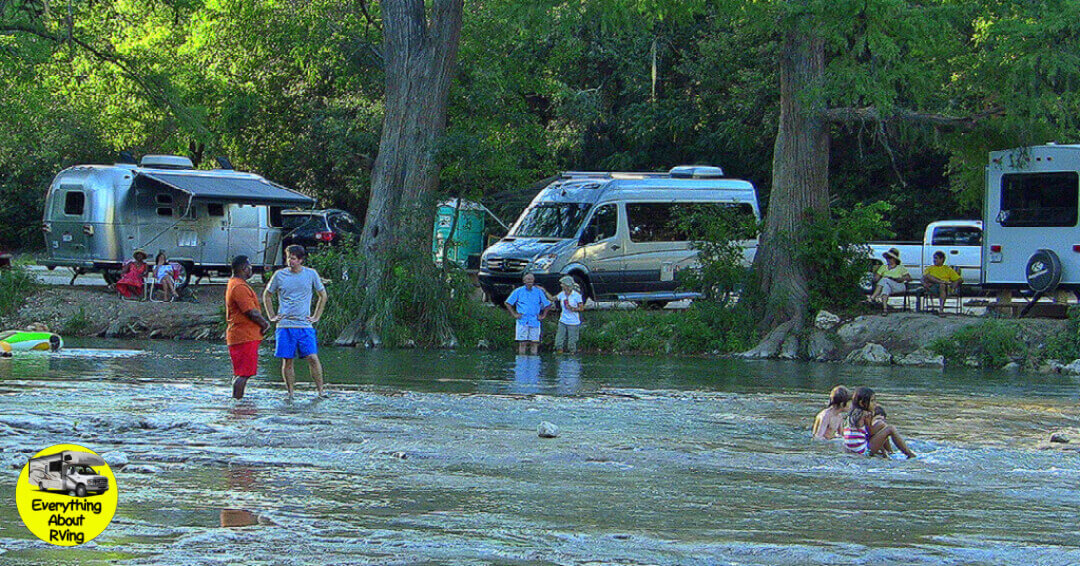 Whether you are new to the RVing Lifestyle or a veteran, we have something for you!
We know that going camping in a Recreation Vehicle is fun and we hope that visiting our website Will make it even more fun for you.
We have a lot of excellent information about RVing and the RVing Lifestyle, so come on in and stay awhile.
The video below courtesy of 

Camping World shows you what's so great about RVing
Shop Camping World Products on Sale Now!
So, what are you waiting for? Let's get you prepared for your RVing Adventures.
Have You Ever Been RVing?
Well, according to the RVIA (Recreation Vehicle Industry Association) almost one in 12 vehicle owning households in the U.S. can answer yes to this question. Whether you answered Yes or No to this question; this website is meant for you.
If you are like most people, you lead a very hectic life. You feel like you are working harder now than you ever have before. The result is you have less leisure time to spend with your family. So, once it is time for your vacation you are ready to get away from it all, relax and spend quality time with your family.
Going camping in an RV is an option you should consider for your next vacation. The reason is simple, it will allow you to slow down and unwind. When you go RVing you don't have to worry about missing a flight, losing your luggage, or renting a car. You do not even have to worry about unpacking your luggage, as everything you need is already in the Recreation Vehicle.  If you are a pet owner, you no longer have to worry about kenneling your pet because they can go RVing with you.
An RV is a vacation home on wheels with one exception. One day you are in the mountains; the next day you could be at the beach. Try that with a vacation home. Recreation Vehicles come in all shapes and sizes. If you are looking for accommodations like those found in some of the best hotels in the world you may want to look at a Class A Motor Home or Fifth Wheel Trailer. If you want a more rustic experience, you might want to look at a Tent Trailer.
Regardless of which type of Recreation Vehicle you choose, you may find that vacationing in an RV provides more time to relax and bond with your family. While traveling in an RV, getting to your destination is half the fun. You will be surprised by some of the interesting places you run into along the way.
We hope this has piqued your interest in taking your family on a RV Vacation Adventure. We're sure that you have many questions and that's why we are here.
You can follow us on your favorite Social Media platform by clicking on one of the Icons Above
If you cannot find the  information you are looking for you can use the Search Bar above to Search Our Website and you should be able to find all the information you are looking for.

Yes, we have started our own free monthly RV E-Newspaper The Everything About RVing Gazette The Gazette is all about Recreation Vehicles and camping..
Have you written an article about RVing or Camping? You can submit an article to Everything About RVing.com and we will publish it for you.
The RVing Blog keeps you up to date on all the additions and changes to the Everything About RVing Web site
Here are some great articles on RVing, Camping, and the RV Lifestyle, If you have written an article about RVing or Camping you can put it on our site.
Here's where other RVers like to go, you can also share your favorite RVing destinations...
Here is your opportunity to tell us about your favorite RV accessories or Products as well as learning about other RVer's favorite accessories
Here are the favorite camping recipes that other Campers and RVers have shared with us. Stop by and see what's cooking.
Share your RVing tips and tricks with Everything-About-RVing.com. Tell us about the tips and tricks you use to make your RVing trip better.
Digital TV has caused problems for some RVers. The tips on this page will help you improve reception of TV channels.
Funny things can happen when you are RVing and Camping. Just read these funny rving stories, or if you want you can tell us your funny rv story
You can ask an RV question here. Do you have questions about Recreation Vehicles, Camping or the RV Lifestyle. We will give you the answers to those questions.
RV Camping In the USA. Things to see and do divided up by state. If you think you have seen it all, you ain't seen nothing yet.
RVing and Camping in Canada. Here are the things to see and do while visiting Canada. You don't want to miss out on this.
You're 6 foot 9 inches tall and don't even know if you will fit in an RV. There are all types of RVs available. Learn what RV is the right fit for you.
Diesel or Gas RV? Which type of engine is right for you. View the Pros and Cons of both.
You decided you are buying a RV. Is it new or used? Here is some important information you need to know.
So, your buying an RV and you need an RV loan. Here are some steps to take before you sign on the dotted line for your RV.
Are you ready to buy a used RV? Have you completed the Used RV inspection? If your answer is
This is your chance to find out why RVers love RVing or you can tell everyone why you love the RV Lifestyle.
Here is what is new at Everything About RVing
If you are looking for a great gift for the RVer in your life then the RVers Gift Shop should be your first stop
Need to know how to maintain your RV, how to safely tow your travel trailer, how to winterize your rv and how to drive your rv like a pro? These RV Education Videos will help you
Please share our site. If you like Everything About RVing please share our site with others so they can learn about RVs and the RVing Lifestyle.
Contact Us and let us know how we are doing. We encourage and appreciate your input. Thanks and Happy RVing.
Here is the Everything-About-RVing.com Disclaimer
Advertising disclosure for www.everything-about-rving.com
Here is the Everything-About-RVing.com Privacy Policy
LEARN HOW TO RUN 2 RV A/Cs ON A 30 AMP CONNECTION

Shop Best Prices on RV Fridges, Kitchen Appliances, Griddles, Stoves, Gas Ranges, Fireplaces at Way Interglobal Today!
Get Your Article Published on Everything About RVing
If you have written an article about RVing, Camping or the Great Outdoors and you would like us to publish it on Everything-About-RVing.com, please visit our
Submit An Article Page.
Fill out the form below to receive The Free
Everything About RVing Gazette
Newsletter