FTC Disclosure: I get commissions for purchases made through some of the links in this article for more information, visit our Advertising Disclosure Page.

Everything About RVing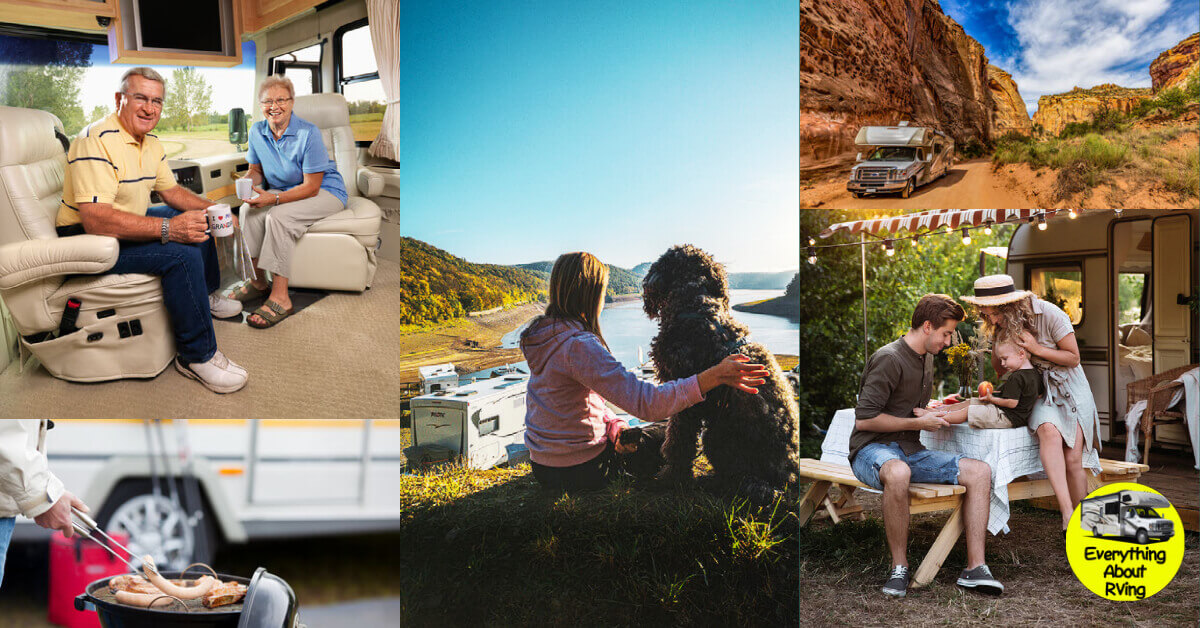 Your RVing Adventure Starts Here
Whether you are new to the RVing Lifestyle or a veteran, we have something for you!
Share This Page
Follow Us
Here is what is new
We know that going camping in a Recreation Vehicle is fun and we hope that visiting our website Will make it even more fun for you.
We have a lot of excellent information about RVs and the RV Lifestyle, so come on in and stay awhile.
The video below courtesy of Camping World shows you what's so great about RVing
Shop Camping World Products on Sale Now!
So, what are you waiting for? Let's get you prepared for your RV Adventures.
Have You Ever Traveled in an RV?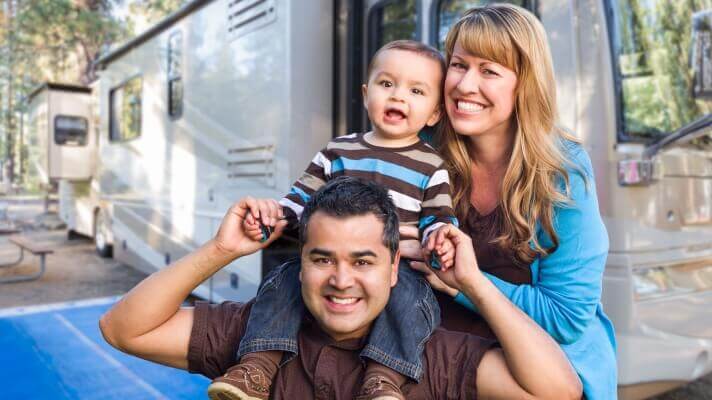 Well, according to the RVIA (Recreation Vehicle Industry Association) almost one in 12 vehicle owning households in the U.S. can answer yes to this question. Whether you answered Yes or No to this question; this website is meant for you.
If you are like most people, you lead a very hectic life. You feel like you are working harder now than you ever have before. The end result is you have less leisure time to spend with your family. So, once it is time for your vacation you are ready to get away from it all, relax and spend quality time with your family.
Going camping in an RV is an option you should consider for your next vacation. The reason is simple, it will allow you to slow down and unwind. When you go RVing you don't have to worry about missing a flight, losing your luggage or renting a car. You do not even have to worry about unpacking your luggage, as everything you need is already in the RV
Our family has been enjoying the RV lifestyle for over 40 years. Seven RVs later we are still enjoying every RV adventure we go on now, as if it were our first trip. Today we have the advantage of taking our grandkids camping with us, and yes, even our 3 grown children and their families still love tagging along.
Don't get me wrong: we have gone on vacations where we flew to our destinations, because of time constraints. We have even flown over the Grand Canyon a couple of times on commercial airliners. The pilots were always kind enough to point out that if we looked out the windows, we could see the Grand Canyon, and I must admit it looked pretty good from 35,000 feet. But it wasn't until we drove an RV into the Grand Canyon National Park and looked over the rim and saw it from ground level, that we realized its true grandeur.
An RV is a vacation home on wheels with one exception. One day you are in the mountains; the next day you could be at the beach. Try that with a vacation home. RVs come in all shapes and sizes. If you are looking for accommodations similar to those found in some of the best hotels in the world you may want to look at a Class A Motor Home or Fifth Wheel Trailer. If you want a more rustic experience, you might want to look at a Tent Trailer.
Regardless of which type of Recreation Vehicle you choose, you may find that vacationing in an RV provides more time to relax and bond with your family. While RVing, getting to your destination is half the fun. You will be surprised by some of the interesting places you run into along the way. Seeing all of this at ground level makes a difference too.

RVing with your family also saves you money.  Staying at a campground costs far less than staying at a hotel or even the cheapest motel.  Aside from saving money Another great advantage of an RV versus a hotel or motel is that whether you are in the mountains or at the beach, when it is time to go to bed, you get to sleep in your own bed that lets you sleep the way you want to.  No more hotel beds, which are either too soft or too hard.  No maid knocking on the door at 9:00 am in the morning, when you were planning to sleep in until 10:00 am.
Because almost all RVs include kitchens with stoves, fridges, etc. You can also save money by making some or all your own meals while on vacation.  Of course, if you want to eat out that isn't a problem either and you still have a fridge to put the doggy bag in.
We hope this has piqued your interest in taking your family on an RV Vacation Adventure. We're sure that you have many questions and that's why we are here.
You can follow us on your favorite Social Media platform by clicking on one of the Icons Above
If you cannot find the  information you are looking for you can use the Search Bar above to Search Our Website and you should be able to find all the information you are looking for.


Get Your Article Published on Everything About RVing
If you have written an article about RVing, Camping or the Great Outdoors and you would like us to publish it on Everything-About-RVing.com, please visit our
Submit An Article Page.