FTC Disclosure: I get commissions for purchases made through some of the links in this article For more information, visit our Advertising Disclosure Page.
Don't Miss Out! All Good Sam Roadside Assistance Plans Are 50% Off! Learn More!
Funny RVing Stories
"What's the funniest thing that ever happened to you when you were RVing and Camping?  You can tell us here"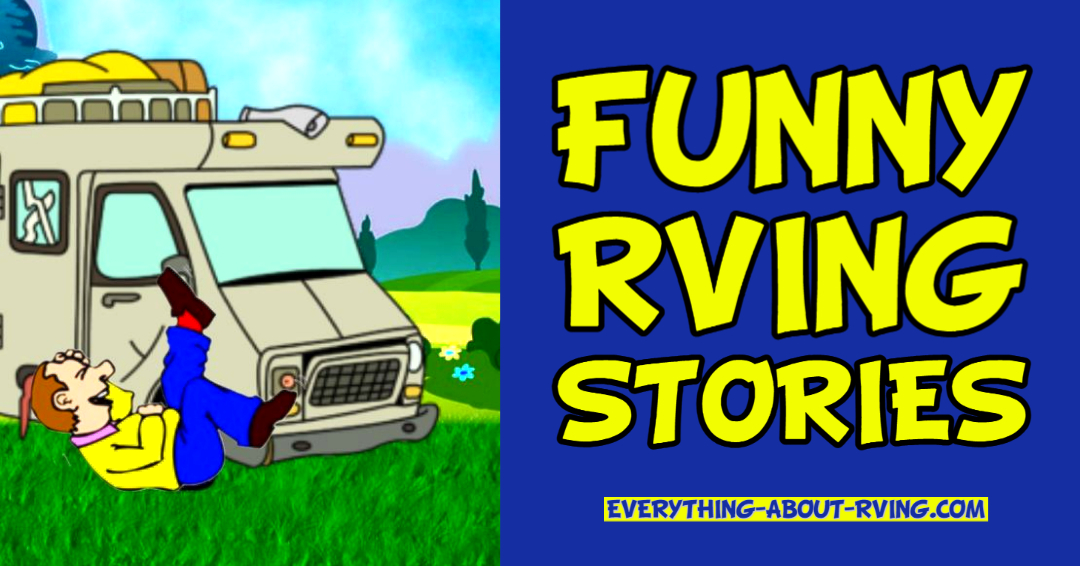 To see the funny stories other RVers have shared you can scroll down the page or you can share your own funny RVing Story.
Tell us all about the funniest things that have happened to you when RVing and Camping
All RVers and Campers have had funny things happen to them while RVing and Camping. Here is your opportunity to share your story about the funniest thing that ever happened to you while camping and RVing with other RVers and Campers.
Here Are The Funny RVing And Camping Stories Submitted By Our Other Visitors
Click below to read the funny RVing and Camping stories that our other visitors have submitted
Get Your Article Published on Everything About RVing
If you have written an article about RVing, Camping or the Great Outdoors and you would like us to publish it on Everything-About-RVing.com, please visit our
Submit An Article Page.
Do you have any suggestions or comments on this topic?  You can add them to this page by using the comments section located near the bottom of this page.
LEARN HOW TO RUN 2 RV A/Cs ON A 30 AMP CONNECTION

Recommended Reading For You
Over 1,500,000 successful roadside rescues—Good Sam RV Emergency Road Service
Good Sam Extended Service Plan is mechanical breakdown insurance for your RV, 5th Wheel, Trailer, and Tow Vehicle! FREE Quote
Return to the Everything About RVing homepage from the Funny RVing Stories page