FTC Disclosure: I get commissions for purchases made through some of the links in this article for more information, visit our Advertising Disclosure Page.
Experience A Real Family Adventure On Wheels
Next vacation try something different, Hit the road in an RV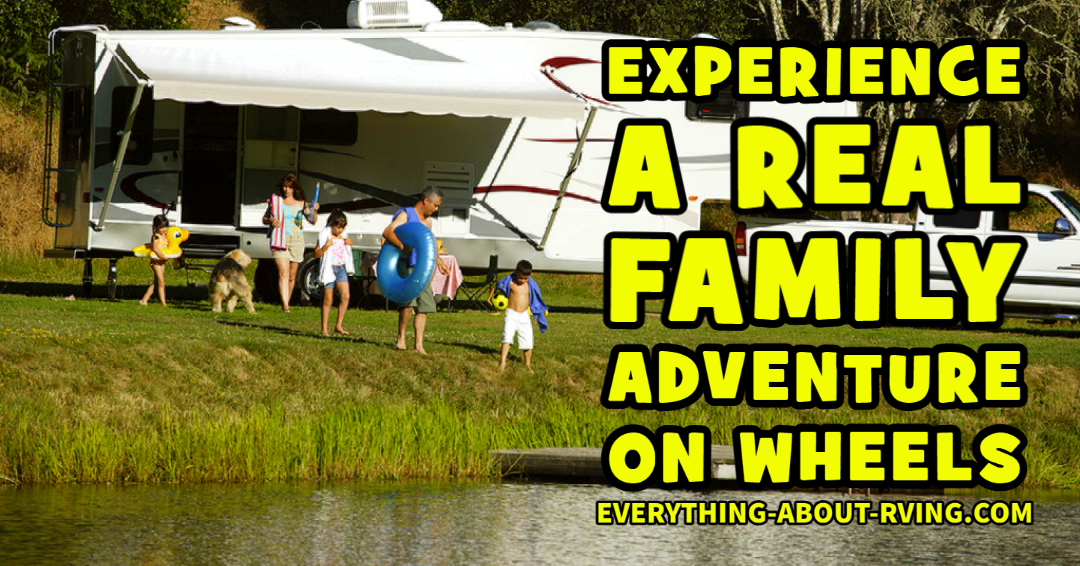 By: Midge Hand 
Every spring break, every summer, you load up the family and head off to your usual vacation spot. It may be a cabin at the lake or a cabana on the beach. Maybe it's a week at grandma's with a stop by some of the same tourist attractions you've seen a hundred times but it's a week away from the rat race, with the family and gives you some quality time with the kids.. in between the complaints that they're bored.
Share This Page
Save 10% on campground fees when you become a Good Sam member Today!
Why not try something different next time? Hit the road in luxury and find new adventures! A 5th wheel, camper, RV or travel-trailer will not only give your family an adventure they won't forget, but you'll have the comforts of home without the rat race of home. Unlike the old-school ways of camping; unless that's what you want; they are loaded with amenities and features that are many times better than the budget hotels where you usually stay.

Find state parks and national parks where you can stay and enjoy the wide open space of nature. These parks offer lakes and hiking trails; many have organised guided walks for kids - no adults allowed. How awesome would that be to have the kids taken care of for a few hours while Mom and Dad just chill-out and relax in that roomy camper?
You can still go by grandma's too, just park in front of her house; it's just like you brought your own bathroom and bedroom. It may just be a relief for grandma this year!

Taking the family vacation on the road with a 5th wheel, camper van, RV or travel-trailer lets you see so much more than just hopping on a plane and checking into some boring hotel. With the sleeping quarters you bring with you, you know who's been sleeping there and how clean they are - no more guessing if housekeeping really changed the sheets!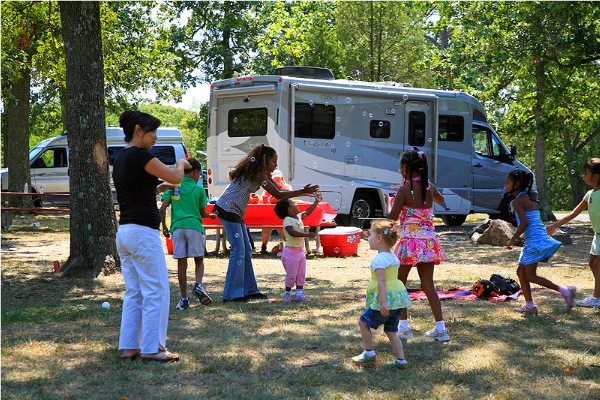 Bring along the family's favourite snacks and the kids can have a game system, listen to their iPods or watch a DVD, all while going down the road. No more questions like "Where are we?" or "Are we almost there?" The kids can bring their favourite toys and even their bikes.
A family vacation, or just a quick trip away for the weekend to take a well-earned break is possible when you have a camper van. You don't have to worry about booking accommodation as you have your own onboard lodgings. You can park up for the night wherever you please, in the most interesting of places, with nothing but adventure waiting to happen.

You'll enjoy and remember these trips for years to come. They may very well be some of the best vacations you've ever had.

Here at TRAILlite we are proud to say we give people their lives back by enabling simple pleasures and fulfilling dreams since 1954. 

One of the strongest reasons to buy your motorhome from TRAILlite is the commitment to our customers with our TRAILlite which is the best in the business and gives our customers peace of mind.

Do you have any suggestions or comments on this topic? You can add them to this page by using the comments section located below.