FTC Disclosure: I get commissions for purchases made through some of the links in this article for more information, visit our Advertising Disclosure Page.
Are Campervans Warm in Winter
Are Campervans Warm in Winter?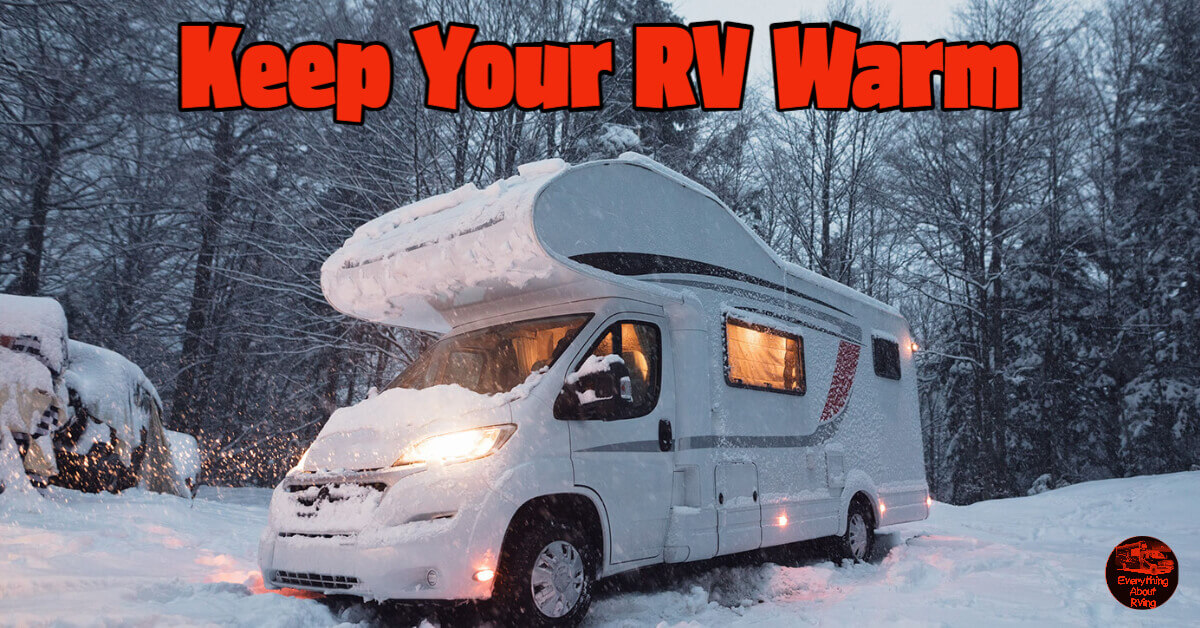 Here is the answer to "Are Campervans Warm in Winter?"
If you're thinking about hitting the road in a campervan during the winter months, you might be wondering are Campervans warm in winter? The last thing you want while camping is to shiver inside your RV.
But don't worry; we're here to tell you, "Campervans are warm in winter."
Campervans can be surprisingly warm in the winter if you know what to look for. With the proper preparation and gear, you can have a comfortable and enjoyable camping experience in a campervan, even in the coldest winter weather.
Whether you're a seasoned RVer or a first timer, this guide has all the tips and tricks you need to stay warm, dry, and toasty in your campervan.
So, grab a cup of hot cocoa, get comfortable, and let's dive in.
Are Campervans Warm in Winter?
Campervans, also known as recreational vehicles (RVs), are a popular option for those who enjoy the freedom and flexibility of traveling on the road. These vans are usually designed to be mobile and lightweight, which can make them less insulated than other forms of accommodation.
Thus, as the colder months approach, one question often arises is whether campervans are warm in winter or will be warm enough to keep out the chill.
Fortunately, with the proper preparation, equipment, and a bit of modification, campervans are effective at keeping the cold out during winter.
But do you know how to keep the campervan warm in winter?
If not, let's find out in our next section.
How To Keep A RV Warm in the Winter?
Here are some basic and simple tips to help you stay warm and keep the cold at bay from your campervan on your next winter camping trip
Weatherproofing
Check for any gaps or cracks in your campervan's windows, doors, or walls and seal them with an appropriate sealant. You can use weather stripping around doors and windows, and cover skylights. This will help to reduce any drafts and keep the heat in.
Supplement the Heating System
If you are camping out in colder climates, having a heating system can be the primary and the most effective source of heat, warmth, and comfort in the campervan.
Most campervans have built-in heating systems, for example, Rambling Rover Campervans include a complete heating system to make sure of getting instant heat both inside the campervan and for your water.
But, if your campervan doesn't have a heater or if your campervan's heating system does not keep it warm enough, you can purchase a space heater.
In addition, you should ensure that the heating system is adequately ventilated to avoid carbon monoxide buildup and follow safety guidelines when using these heating systems.
Thermo Insulated Curtains
Installing thermal curtains or insulated shades on the campervan's windows can help keep the interior warmer by blocking drafts and insulating the windows.
Thermal shades also help to reduce glare from sunlight, which can make the interior of your campervan uncomfortably warm. Besides, thermal curtains work great to divide the cab from the living space and keep the living area warm.

Insulated Sleeping Bags and Pads
Next, you may opt for bedding designed to keep you warm in cold weather.
In this case, wool blankets, synthetic materials, warm bedding such as flannel sheets, and insulated sleeping bags and pads are excellent choices for keeping your campervan warm. You can use extra blankets to stay cozy while sleeping.

Proper Clothing and Layering
Dress warmly and in layers when spending time in the camper, especially when the temperature outside is low. This greatly helps to keep you warm while inside the campervan.
Use A Tarp or Groundsheet
A tarp or groundsheet creates a barrier between the ground and the campervan. It provides an extra layer of insulation between the interior of the campervan that helps the campervan to keep warm in the winter.
Usually, the tarp or groundsheet helps to reflect and trap heat inside the campervan, which prevents the cold air from entering and the warm air from escaping. Additionally, they reduce condensation by keeping the ground surface dry and preventing water from seeping into the campervan.

Keep Emergency Backups
Always keep backups, for example, spare sleeping bags, plenty of blankets, thermal layers, other heating sources, etc., with you in the camper that can be used if needed.
This helps to ensure that even during the coldest winter days, the campervan will still have a source of warmth. Additionally, this backup system can provide additional power in case of an emergency, such as a power outage, so the campervan can remain heated and comfortable.

Conclusion
In conclusion, are campervans warm in winter?
Overall, campervans can be warm in winter with the proper insulation, heating, and clothing.
While campervans may be less insulated than a typical home, they can be kept warm with proper preparation and planning.
So don't be afraid to take your campervan out in the cold; make sure to do your research and invest in the right solutions to keep the chill away.