FTC Disclosure: I get commissions for purchases made through some of the links in this article for more information, visit our Advertising Disclosure Page.
Being An RV Owner Has Great Benefits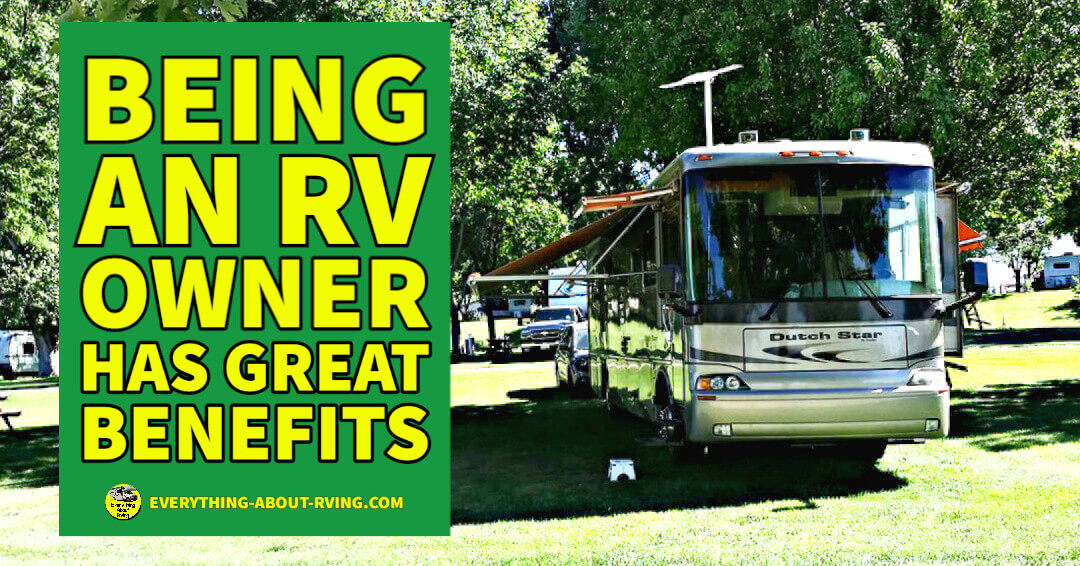 Being an RV owner means you travel in comfort
Do you want to have a little adventure? Have some fun and hit the open road? Regardless of if you want to get away for a few days or a whole month, there's one surefire way to make it happen by being an RV owner. However, since RVs represent a significant investment, making sure it's the right one for you is a must. 
Share This Page
Save 10% on campground fees when you become a Good Sam member Today!
Yes, you can see the country with big-rig trucking jobs and similar positions; there's something unique and adventurous when you travel in an RV. Keep reading to learn some of the top benefits of RV ownership. 
Minimal Hassle
Taking a long-distance road trip in a traditional passenger vehicle can be frustrating and boring. After all, with all your luggage and your entire family, the room is limited, and space is non-existent, making people moody during the entire trip. Also, flying may not be suitable for carrying a lot of luggage and can be expensive. However, when you buy an RV, you get to see and experience new sites in complete comfort. You don't have to worry about checking in or out of hotels, and you always remain in control. 
You can eat and sleep when you want and take everything that you need for your trip. RVs make it easy to travel in comfort, regardless of where you plan to go.
Save Money
Some RV owners will sell their homes and use their RV as their home on wheels. Just think about how much you could save if you eliminated your rent and mortgage payments. RV park fees and overnight campsites that include hookups range from around $30 to $50 each night. Even better, some stores across the country let RVers stop overnight and stay in the parking lot. 

While hotels offer a high level of convenience, their costs can add up quickly. When you own a smaller RV, you can travel for around 60% to 70% of the costs of staying in a hotel.  Also, when you have an RV, there is less of a need to spend money on restaurants and hotels. Because you can save on your accommodations, it means you can spend time on vacation even longer and spend more money on the activities you plan to do.

Relax and Unwind with Your Friends and Family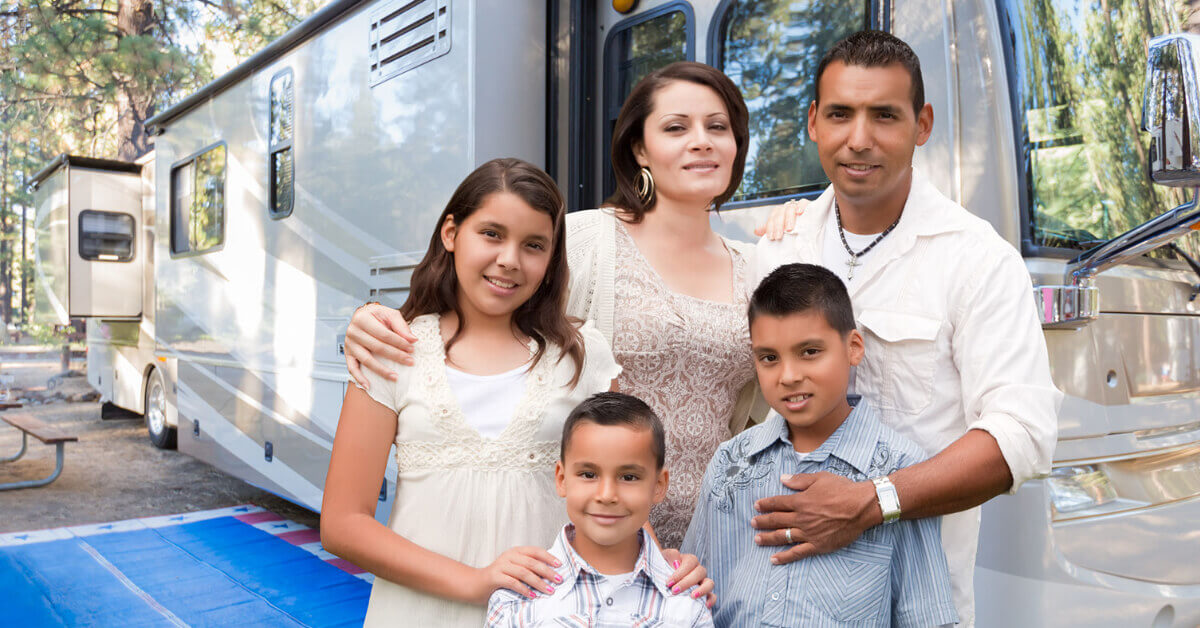 A decade ago, the typical RV owner was an elderly couple who retired after years of working hard. They may have a few children and spend time in their RV a few times a year. However, today, the concept of an RV has a much broader appeal. More middle-aged couples have begun home-schooling their kids, and even 20-something adventurers are offering all the RV life has to offer. 

With an RV, you and your family can recharge yourself while spending time together. You can also explore more outdoor activities, such as canoeing, rock climbing, kayaking, cycling, golf, camping, fishing, hiking, and more. Once the sun goes down, you can even make new memories by watching a movie inside. 

Single people take out their RV to visit family and friends without feeling like they are invading their home. All you really need is an extension cord and hose, which will allow you to hook up everything you need in your RV.

Enjoy a Tax Write-Off
Sometimes, purchasing an RV will qualify you for tax deductions. If the RV is equipped like a home with a bathroom, cooking, and sleeping facilities, you can claim it as a second home in some cases. Doing this results in a tax write-off for you. Make sure you check with your accountant to determine if this is possible.
As you can see, there are more than a few reasons to invest in an RV. Taking time to find the right RV is important and will help you see the benefits mentioned here. Keep this in mind to help ensure you get the results desired.