FTC Disclosure: I get commissions for purchases made through some of the links in this article for more information, visit our Advertising Disclosure Page.
Benefits of Owning a Truck Camper
Benefits of Owning a Truck Camper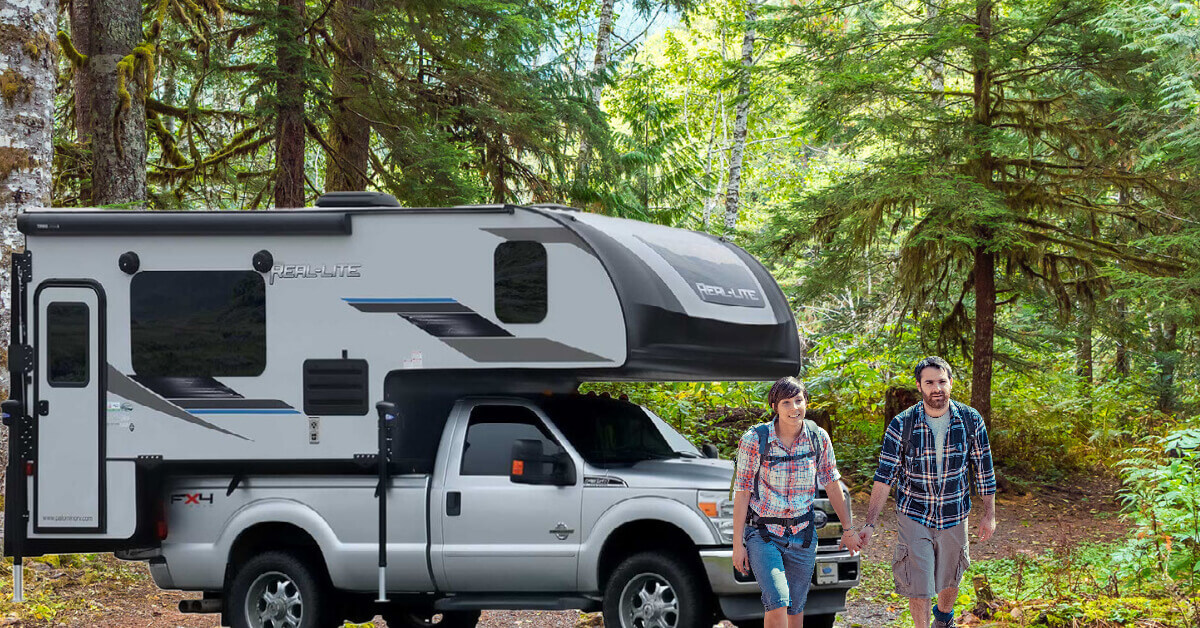 One of the benefits of owning a truck camper is it can go to places larger RVs can't
From taking to the open road to always having a place to sleep if you need it, there are several benefits of owning a truck camper.  Many options may leave you feeling overwhelmed but check out why you should buy a truck camper soon.
Share This Page
Save 10% on campground fees when you become a Good Sam member Today!
You'll Have Access to True Versatility
You'll gain access to true versatility when you take out an auto loan to purchase a truck and a Truck Camper.  With your truck camper in the bed of your truck, you can still tow a trailer with other items, like Jeeps, off-road vehicles, or fishing boats. 
You'll also be able to unhitch the trailer from your truck as needed, which means you can still use the truck for everyday driving to work, heading out on adventures, and much more.  You'll be able to do everything from going boating to gathering firewood when you have access to so much versatility.
You'll Have Access to Easier Maneuverability

Large RVs can be much harder to maneuver into the tighter spaces you want to visit. You are less likely to have that problem with a truck camper in the bed of your truck.
Trucks with truck campers are much more compact and have a smaller turning radius, which means you can take them through the woods, through rock formations, and on tight roads that lead to even tighter campsites. You'll even be able to fit more comfortably into some parking spots at stores, making it easier to do your shopping while you're on the road.
You Can Go Off-Roading

Larger Motorhomes don't have the off-roading capability that trucks do.  When you drive a truck with a truck camper, you can take it off the trails and deeper into the woods, often making it easier to find the best campsites available for you to use.  This is because trucks with a truck camper are more compact and only use a two-axle configuration. 
Add in the 4-wheel drive capabilities of your truck, and you're looking at being able to go practically anywhere you want to.  Climb steeper mountains, go deeper into the woods, or navigate those hard-to-reach campsites at RV parks.  The possibilities are almost endless.
You'll Get Better Fuel Economy
Motorhomes get much fewer miles to the gallon than a truck and camper combination does.  Most of the time, people who own trucks with a Truck Camper have better fuel mileage and get 10-15 miles per gallon, and if you have a smaller truck camper, you will get even more miles to the gallon.  Some RVers manage to get as much as 20 miles to the gallon. 
Motorhomes are much larger and require much more fuel, meaning you'll get fewer miles per gallon and spend much more on fuel.  Why not get a truck and a truck camper combination that allows you to save some money for the more fun parts of your adventures?
You Can Perform Independent Upgrades

Upgrading an RV is often expensive, but when you upgrade a truck and truck camper, you can perform tasks on each piece independently, which allows you to work on what you desire most before upgrading the other portion of your setup. Do you need a larger pickup truck? Maybe you want a larger truck camper. If your current truck can handle it, there's no need to upgrade both pieces. You can't do that with a motorhome. This way, you can save money in the short term and allow yourself to save up for any other upgrades you'd like to make over time. Plus, if you need maintenance or repairs, you'll still have the other piece to use while you wait.
You'll Have a Self-Contained Home on the Road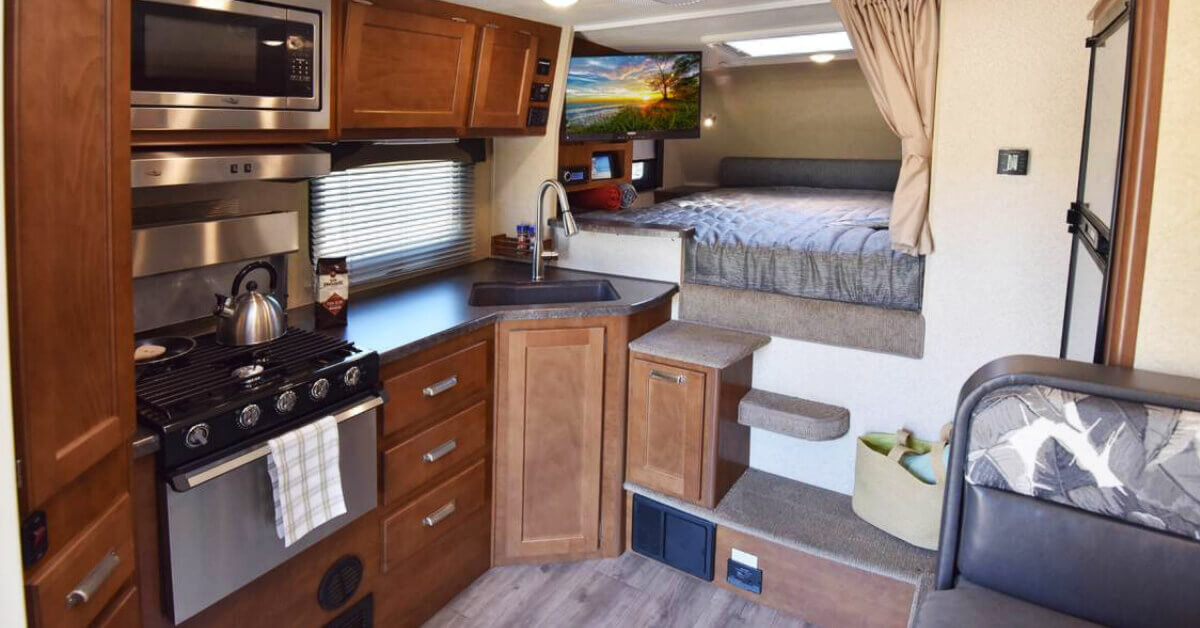 Most truck campers have everything you need to live on the road for as long as you want to. Most of them include bathrooms with toilets, showers, and sinks, as well as the stove, refrigerator, and sink you need to cook on the road. And, of course, a bedroom.
You'll Have an Easier Time Driving
Class A and Class C motorhomes are often difficult to drive, especially if you are new to doing it. There are fewer problems if you're driving a truck with a truck camper. You'll need to take a few safety precautions since you're carrying an extra load, but overall, driving with a truck camper is the same as driving with your truck. This is especially true if you have a Large pickup truck.
You'll Notice Better Value

Large motorhomes lose value as soon as you drive them away from the dealership, but that's different with most truck campers. They can hold their value better, depending on the supply and demand of the market.
Conclusion

There is nothing quite as spectacular as taking to the open road.  When you do it in a combination truck and truck camper, you'll be able to enjoy the road at a pace that works for you.  The benefits are excellent, from better fuel economy to making its way into tighter spaces.  The worst part will be deciding where you want to go first.  That sums up the benefits of owning a truck camper.