FTC Disclosure: I get commissions for purchases made through some of the links in this article for more information, visit our Advertising Disclosure Page.
Camping In Alberta Canada, Things to See and Do
"While Camping In Alberta you can experience the magnificence that this Canadian Province has to offer"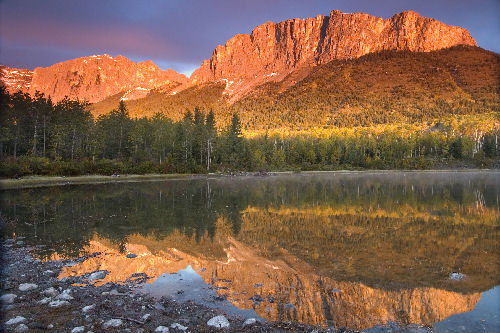 Photograph by Chuck Szmurlo
Things to see and do when RVing and Camping in Alberta Canada The links on this page will give you valuable travel information about Alberta.
These books from our Amazon.com powered bookstore will help you plan your trip to Alberta: Our bookstore has 1000s of books about traveling to Canada.  Just click on the Alberta link to learn all about books that will guide you on what to see and do while you are there.
Hint:  If you move your mouse over the pictures, you will get a description of where they were taken.
Here are some interesting facts about Alberta, Canada
Became a Province:  September 1, 1905.
Capitol:  Edmonton.
Land Area:  255,541 square mi. (661,848  square km.)
Largest Cities: Edmonton and Calgary .
Provincial Bird:  Great Horned Owl .
Provincial Flower:  Wild Rose.
Provincial Tree:  Lodgepole Pine.
Provincial Motto:  Strong and free
Land And Water:
-The main rivers are the Peace River, North and South Saskatchewan River,            and Athabasca River.
-There are ice fields in Banff and Jasper National Parks.
-There are five national parks.
-Banff National Park is the oldest national park in Canada.
-Wood Buffalo National Park is the home to about 2200 wood buffalo.
-The Rocky Mountains are along the western border. 
-The badlands ( dry, sandy, rocky area) are in southeastern Alberta.
-Northern Alberta is covered with forest and muskeg.
-The rest of the province is on a great plain or prairie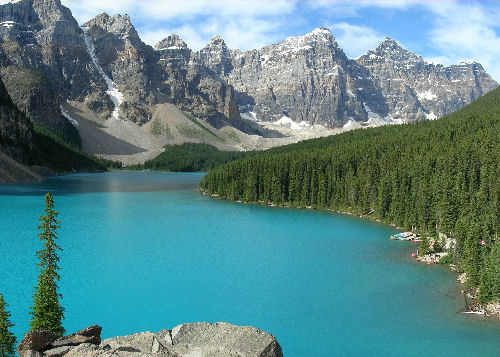 Photograph By Tobias Alt
Here are some interesting Videos about Alberta, Canada
IMPORTANT!!!
The player below has 25 videos.  To choose a video click on the "Playlist" icon on the bottom left corner of the player
Sign and Drive Coverage with Good Sam Roadside Assistance! Plans Starting at $49.95! Shop Now!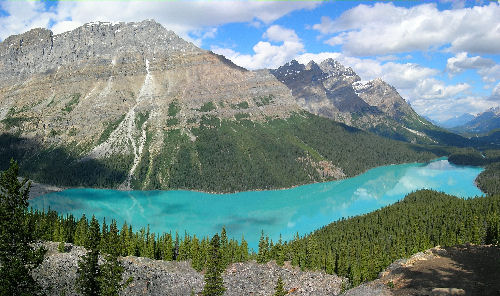 Photograph By Tobias Alt
Here are some interesting Websites to help you plan your trip to Alberta, Canada
http://www.banffinsider.com/, "Find out how the locals do Banff with Insider information on a number of vacation essentials including hotels, restaurants, tours, hiking, skiing, and snowboarding! Discover how Banff, Alberta, Canada can enchant you as it has done to millions of previous visitors."
Hopefully, this information will help you in planning your trip to Alberta.
Return To The Camping In Canada Page From The Camping In Alberta Canada Page