FTC Disclosure: I get commissions for purchases made through some of the links in this article for more information, visit our Advertising Disclosure Page.
Class A Motorhomes - Luxury on the Move
"These class A motorhomes are incredibly comfortable"
By Ronn Jones



Motorhomes can be categorized as class A, class B and class C. Class A motorhomes are commonly referred to as motorhomes and are the largest, most expensive and most luxurious of all the different motorhomes. These class A motorhomes are available with a gas or diesel engines and are built on specially designed chassis. These Class A motorhomes are best suited for long trips or vacations, and are particularly useful for a full time stay.
Class A motorhomes are a virtual home on wheels. They are fully loaded and equipped with whatever is required for a long vacation or even for living in them full time. These are large and expensive vehicles with lengths that vary from 21 to 40 feet and cost somewhere between $48,000 to well over $400,000+. A recent trend in motorhomes is the slide out feature. These slide outs add more space to the class A motorhomes and also increases it's re-sale value. 

Sign and Drive Coverage with Good Sam Roadside Assistance! Plans Starting at $49.95! Shop Now!
However, other than the features and the status symbol that Class A motorhomes might provide, the most important aspect which remains is its on-road performance. These class A motorhomes are incredibly comfortable on road and provide a smooth and stable ride. Not only is it easy to drive, but also serves the luxuries of a real home, on the move. Passengers in a class A motorhomes get the experience of being in a home. They can relax, eat, watch television, play games and even take a nap. 
However, it is not advisable to use these class A motorhomes as local transportation. It is a huge vehicle and is not suitable, rather quite inconvenient for local usage. It is best suited for long rides or vacations provided it is loaded with all the necessary accessories.
Class A motorhomes are the largest and most luxurious ones of the recreational vehicles in the market and includes certain features. They always have kitchens, bathrooms, entertainment centers and centrally controlled heating and air conditioning. Some people like to rent these motorhomes prior to buying one in order to test which model would suit their needs.
Save 10% on campground fees when you become a Good Sam member Today!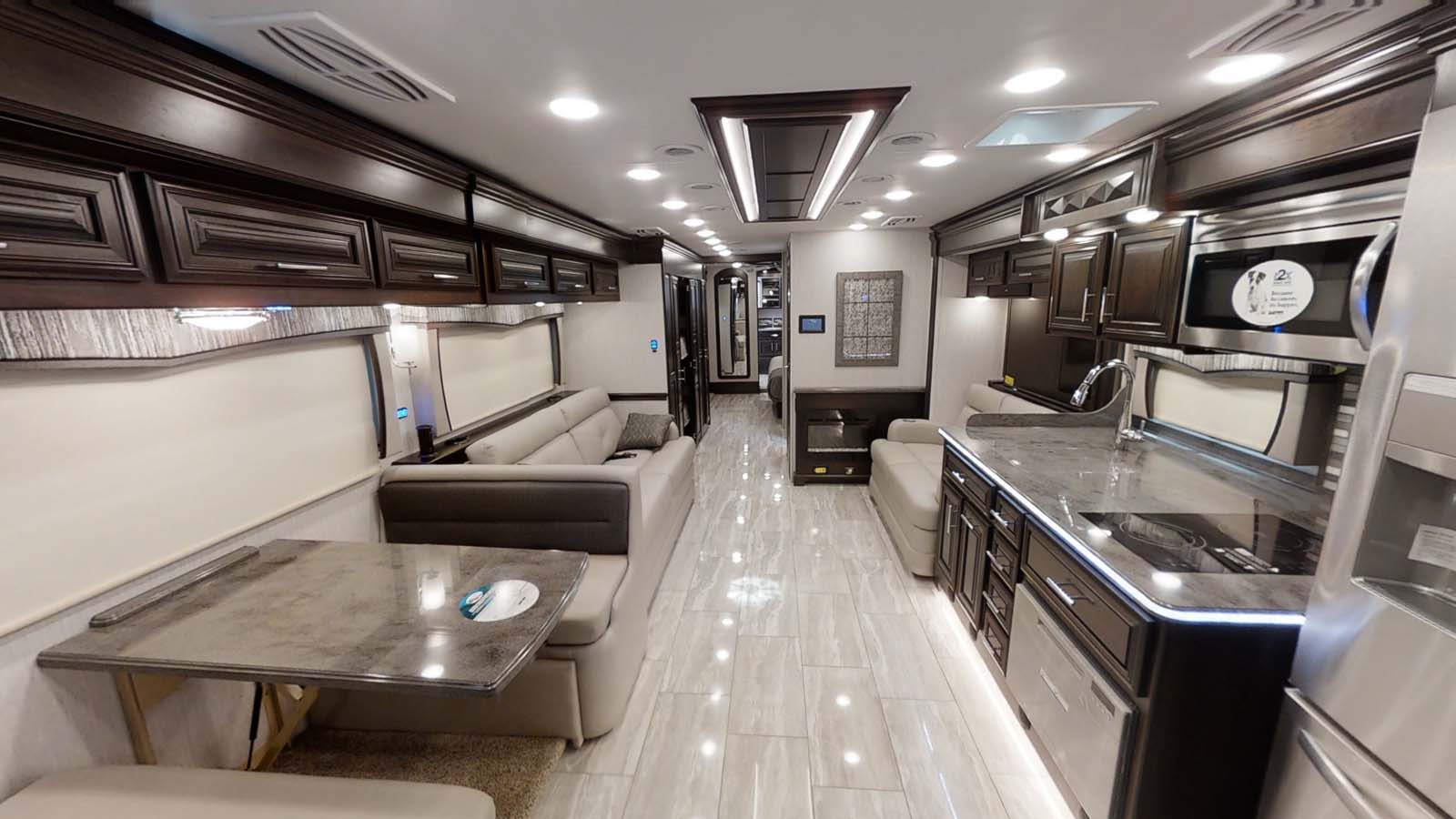 Class A motorhomes offer many advantages over other types of recreational vehicles. The first of which is that they generally have more room. One of the first things to consider before purchasing a new or used class A motorhome is how the floor plan fits your lifestyle. It should ideally fit your needs.  For people who plan to use class A motorhome for full time RVing, the motorhome should ideally provide all the comforts of home.
Among all the recreational vehicles,  the Class A motorhomes is the best suited vehicle for all-around family travel. A Class A motorhome is like living in a small house - a house you drive down the road. The biggest advantage of a Class A motorhome is that it is a fully functioning self-contained unit.
The Class A Motorhome works best for the purpose of full-time RVing and also for long trips and vacations. In fact, using one of these for the purpose would actually make its owner feel like they are traveling in their own home.

About The Author
Ronn Jones, a marketing expert with years of experience in branding and internet marketing. 

Do you have any suggestions or comments on this topic? You can add them to this page by using the comments section located below.
Return to the RV Lifestyle Articles page from the Class A Motorhomes - Luxury On The Move Page