FTC Disclosure: I get commissions for purchases made through some of the links in this article for more information, visit our Advertising Disclosure Page.
How to Choose between
a Class A RV or Class C RV
The options and features to look for when selecting between
a Class A or C RV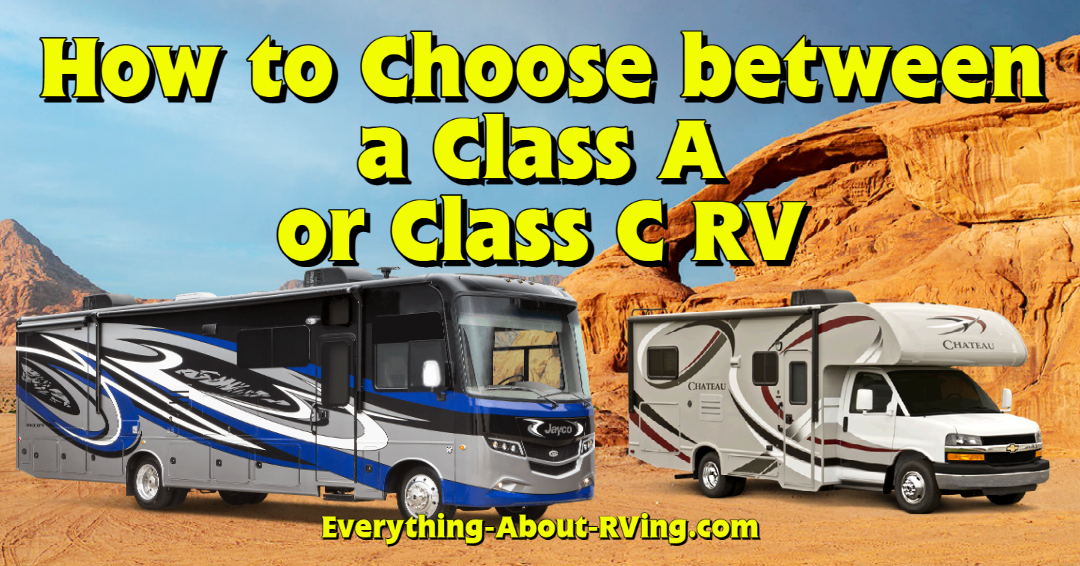 By Richard Saling

Chief Marketing Officer of RVnGO
Class A RV or Class C RV, and Which is the Best Option for You?
Purchasing or renting an RV is an exciting experience for many people who love adventure. Having an RV means having the freedom to go where you want when you want. There are many RVs on the market, and perhaps the most popular and feature-packed models are the Class A RV and Class C RV.
Class A and Class C RVs seem to have everything the traveler needs to be comfortable and enjoy their time on the road. However, which of these great options works best for your needs and your budget? Read on to find out more.
Which Options Fit Your Budget?
Perhaps the biggest determining factor for people considering an RV rental is the price. Class A and Class C RVs can vary greatly in price, primarily because of amenities and size. People who choose a Class A RV usually do so because they want the extra amenities they provide, such as a full-size galley kitchen with stand-up showers and full-size toilets. The size of both Class A and Class C are approximately 26' to 40', but the Class A varieties are on the longer end of the spectrum.
The first step to take when considering an RV rental is to figure out your budget and how much money you can afford to spend on extras alongside basic necessities, such as insurance. Renting or purchasing a Class A RV may be vastly different because of maintenance and operating costs, which is something to keep in mind before making a decision.

Save 10% on campground fees when you become a Good Sam member Today!
Although a Class A can include models to fit most budgets, they can become very expensive to rent or own if they have luxury amenities and lots of safety and driver-assist features. Overall, for luxury and space, the Class A models can't be beat, but you may be in a better position to keep long-term costs down by choosing the Class C, which has lower maintenance and fuel prices.

Of course, it stands to reason that the Class A RVs have much more interior room and, therefore, are priced higher, but you can also get great amenities and space with class Cs, so it's worth taking time to consider both options carefully.

Amenities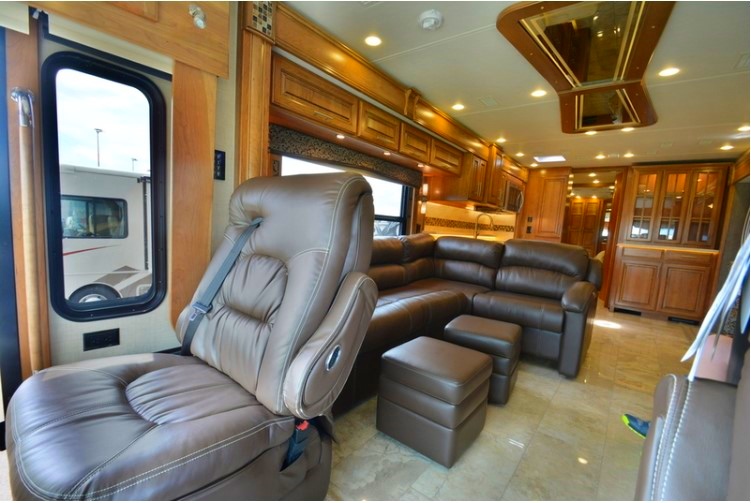 For amenities, you can get plenty of options for both Class A and Class C RVs. However, those who want to get the most luxurious options will probably gravitate towards Class A since they have deluxe accommodations and feature all the latest and greatest technology. Class C models are feature-packed, but overall, Class As are made to impress and pamper.

Kitchen Size and Space
As mentioned before, Class As have more deluxe kitchens with full-size appliances and counter space, making them perfect for people who want to cook their own meals on the go. Keep in mind that the kitchen space can help save on food costs over time if you plan to be on the road a considerable amount of the time. You can have more food preparation options and storage, which is ideal for food enthusiasts who want to try their hand at cooking local foods during their travels.
Bathroom Features and Size
When it comes to bathrooms, yet again, a Class A can't be beat in size. However, a Class C bathroom can also provide all the essentials, including a full-size shower and toilet. If you're on a budget, it wouldn't be a sacrifice to choose the Class C based on affordability. If you really want all the bells and whistles while on the road, though, consider a Class A because options may include a full-size tub, lit vanities, full-size sinks, and more.

Seating and Dining Space
Another point of interest when choosing an RV is seating space and dining. Most Class As will feature a dining area and seating space for passengers and guests. Class Cs will usually have one or the other, typically having a dining space that is much smaller. Class C dining rooms may expand outward when parked. Class A dining areas are more flexible and seat more people, even without expansion, which is great for family dinners or meals with visitors.

Sleeping Accommodations and Features
For sleeping space, nothing beats a Class A RV. It usually features plenty of room for you to navigate and walk around, with either a queen or king bed. The main bedroom will also feature built-in storage space for clothing or other items to make the most of the space.
Meanwhile, a Class C RV usually has a queen or king bed that touches the walls and fits snuggly in the back part of the RV. There isn't usually space to walk around, and you have to enter the bed area from the foot. Some class Cs will feature a corner-style bed that can have walking space on one side, but the bed will usually be a full-size rather than a queen.

Sign and Drive Coverage with Good Sam Roadside Assistance! Plans Starting at $49.95! Shop Now!
Drivability and Operating Costs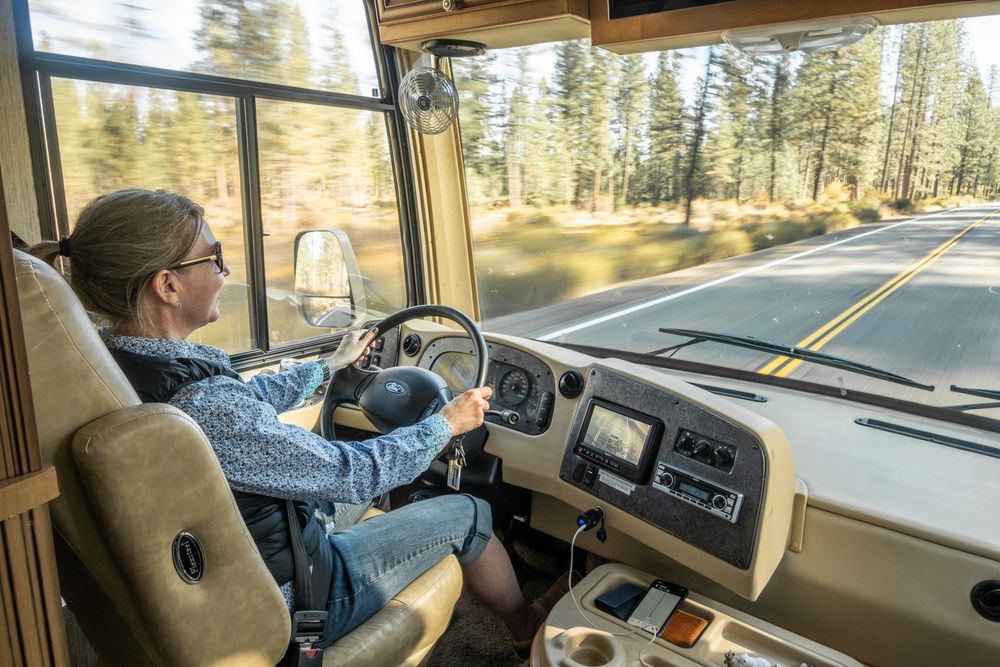 For drivability, both Class C and Class A RVs have plenty to offer, but a Class A usually has driver features that make operating safer and more comfortable for long hauls. However, operating costs for a Class A, such as fuel and maintenance costs, are considerably more expensive and may be a drawback when considering rental prices and overall costs.

How Often Do You Plan to Use the RV?
It's important to consider the amount of time you plan to use the RV before deciding which one is right for you. This consideration may be the ultimate final factor if you're on the fence about choosing between the two models. If you're planning to live in the RV for an extended time, go with Class A simply because it makes a living in an RV much more enjoyable. You get all the features and comforts of home and can feel good about where you're staying anywhere in the country.

Extended Trips and Family Trips
When you're planning to stay in your RV for an extended time, a Class A is worth the investment. These RVs are essentially a drivable home that you can park anywhere your heart desires. They have both the essentials and luxuries that make RV life so desirable for many adventurers.

A Class A RV will also allow you to bring your favorite items with you because there's plenty of storage and space for additional appliances, such as toaster ovens, blenders, and coffeemakers. If you plan to tour the country for a season or two, however, you may save a considerable sum of money by selecting a Class C.

Another thing to consider is the number of people on board the RV. If you plan to go alone or with your significant other, you may get by comfortably with the Class C models. However, for family road trips, especially if there are many children along for the ride, a Class A will provide more space and better sleeping arrangements options that will make the journey more enjoyable for everyone.

Good Sam Travel Assist: Emergency coverage for you, your family, and pets. Plans Starting at $59.99 Shop Now!
Seasonal Adventures and Occasional Road Trips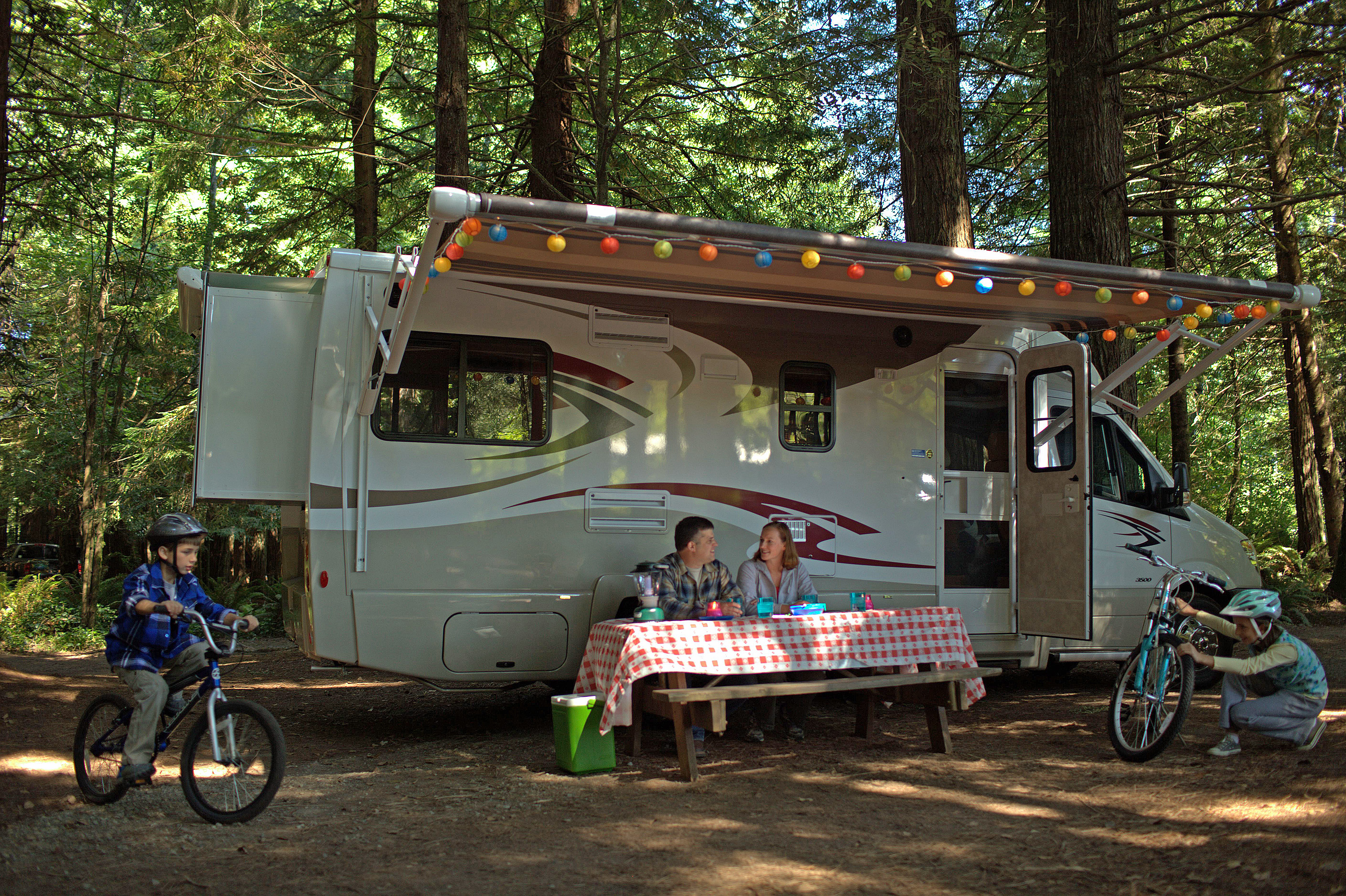 The Class C is the ideal choice for you if you plan on taking an occasional road trip or a seasonal cross-country trek. You get to have all the essentials and lots of other amenities that make a Class C a real competitor to a Class A. Perhaps the Class C models' biggest bonus, however, is the money you can save on the rental price, insurance costs, and overall maintenance during your trip. Remember that a Class C can nearly match the options and features of a Class A without the higher price tag.

For more information and details regarding these incredible RV models and more information about which options are best for your rental needs, check out RVnGO and find the RV of your dreams.

About The Author
Richard Saling is the Chief Marketing Officer of RVnGO.
RVnGO is the truly free, person-to-person online RV rental marketplace where you can list your RV for rent, or rent an RV or buy or sell an RV. 
RVnGO brings people together without charging any fees to hosts or guests (the users of our website). We are the only online platform that allows them to keep 100% of their rental income for each booking. RVnGO also provides peace of mind to RV owners and renters by automatically including RV rental insurance for all rentals covering up to $1 million in liability. The insurance covers the host and the guest, and the guest pays the deductible.
Do you have any suggestions or comments on this topic? You can add them to this page by using the comments section located below.