FTC Disclosure: I get commissions for purchases made through some of the links in this article for more information, visit our Advertising Disclosure Page.
Decorate Your Rvs Interior
10 Tips on How to Decorate Your RVs Interior 
By Lauren Cordell
These 10 tips will help you decorate your RVs interior
Recreational vehicles, or RVs, are trailers or a motor vehicles converted into a living space. Families love to drive their RVs and spend their summer on a road trip and camping. 

Share This Page
Good Sam members enjoy instant discounts on fuel. Join Today!
Some RV owners even live in their RV, especially young and new couples. This is why decorating your RV's interior is very important. Nobody wants to live in an untidy and dirty RV. 
Interior designing is important for a decent living environment, whether you are living in a home or an RV. Comfort is your number one goal in designing your RV's interior as it serves as an extension of your home where you and your family live and create memories. Here are some tips that can help you decorate your RV's interior like a pro: 

Wall Decals and Wallpaper
Wall decals and wallpaper is better than paint. Wall decals and wallpaper are more fun and aesthetically pleasing. On the other hand, paints are plain and boring that can affect the vibe inside the RV. 
Our environment affects our mood significantly. Therefore, choosing the right materials, colors, and the theme is vital in decorating your RV interior. You should feel comfortable and feel like you are in an expensive accommodation at the same time. 

One of the great ideas is to use a map to decorate your wall. The map can be useful during your road trips, especially if you are going to places you have never been to before. Having a map is necessary if you make RV trips regularly. 

Add Throw Pillows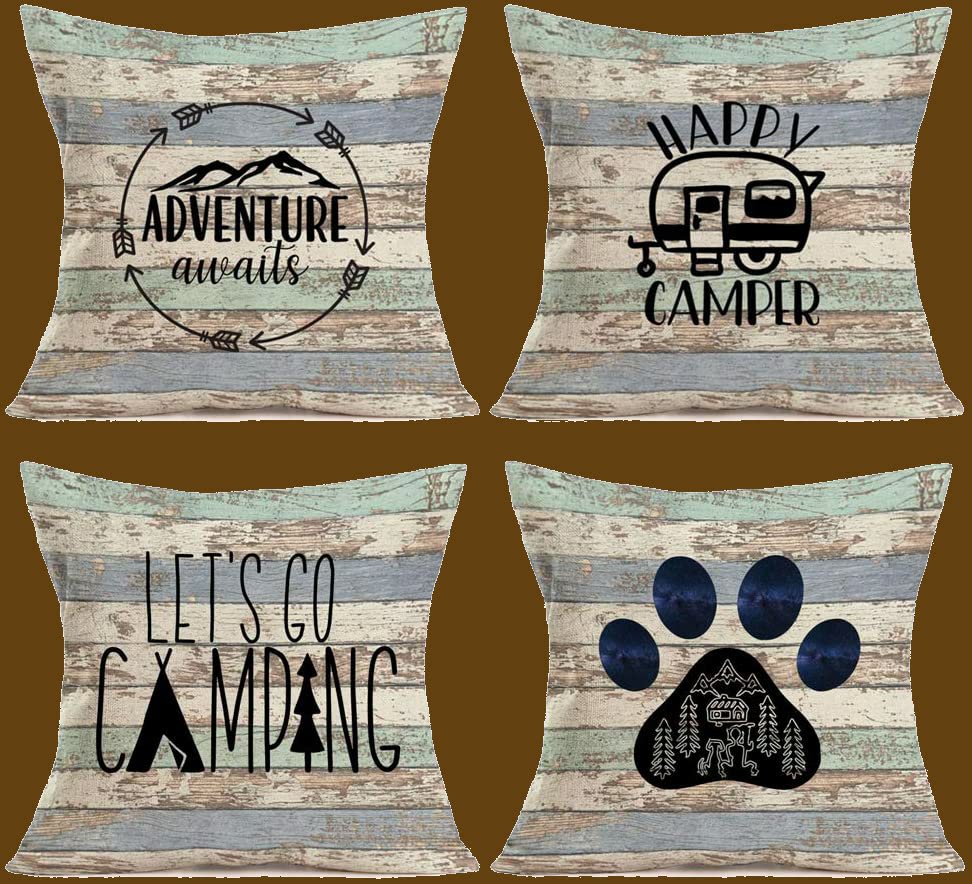 Throw pillows can add a more home-like vibe in your RV, and it can be very functional at the same time. Having a throw pillow can pop up your couch inside your RV to make it look cozy. A couch without a throw pillow also looks empty and dull. 
Choose a pillow cover with a color that compliments the theme of your RV interior. Choose a lighter tone color for your throw pillow, do not use colors that will make them look overwhelming, an RV has a small space, and having a lighter color will lighten the space. 

A simple rule in choosing a throw pillowcase is to choose one small print design, one large print design, and one plain pillowcase. The largest pillow should have the largest print, and it should be placed in front of the pile or the center of your couch. This would serve as the one that will set the tone on your couch and the whole space. 

Photo Frames
Most RV owners consider their RV as an extension of their home, thus adding a more personal decoration can achieve this vibe. Adding a variety of small and large photo frames with family photos or portraits can add to the "home away from home" vibe during camps or out of town trips. 

Aside from family photos, you can also include some artworks in the mix. You can hang it on your wall or just let it sit on the corner table along with your photo frames. Just make sure that the artwork will contrast on your theme. 

You can also add color to your frames. A little spray paint can go a long way. Painting your frames will add life to your design, but it is also fun and an affordable way to DIY personalized frames for your RV. 
Decorative Lights
Good lighting brings out the best of your interior design and having decorative light fixtures will not only do its purpose but also add spice to the whole space. If you love do-it-yourself projects, you can create your own design using recyclable materials such as wine bottles and glass jars. 

Due to the small space of your RV, it is hard to decorate it with too many trinkets as it will crowd the space inside your RV. Adding a design on your light fixtures will be one of the ways to add decorations without cluttering your RV.

Kitchen Appliances
Kitchen appliances such as air fryers and coffee makers inside an RV will be left lying around your counter top as you would have limited cabinets to store these appliances. In this situation, it is best to choose kitchen appliances that will fit into your whole concept. 

Try choosing neutral colors to blend in with any color palette you choose. However, if you can purchase these appliances in a color that perfectly fits your theme, it would be best to buy the color you like. Neutral colors are just the safe zone of decorating to avoid mistakes in combining colors.

Use Regular Furniture
Using regular furniture will make your RV look natural and at home. Do not use upholstery on couches and sofas, which most people think they need to do when decorating an RV's interior. 

Replace all built-in pieces inside your RV into regular furniture where you can do by yourself, or you can ask for a professional's help. When using regular furniture, you must take extra precautions to ensure it won't cause any accidents during long drives.

You can bolt your furniture in place or use metal brackets to secure it on the floor. You can also use floor rings and straps when traveling. It is not good to have furniture moving around inside your RV while you are driving. 

Add Plants
Just like at home, plants can give a lively and more natural ambiance in a space. The same goes for RV's interior. Plants can be added to add balance to your interior decorations. Having plants inside your RV not necessarily means you need to have indoor plants lying around your RV. 

Faux plants are popular for RV owners. They are not hard to maintain as they are fake plants, and you will not have to worry about watering it every day. You can arrange one for yourself or purchase a fake plant in the department store. 

Add Curtains
Do not use blinds on your RV's windows. Curtains can give a more classy and pleasing visual. You can choose from solid to printed curtains or a combination of both. It is fun if you play and combine different colors and designs on your curtain as long as it won't overwhelm your whole concept.

Rugs
When interior decorating your RV, you also must consider your floor. Many RV owners take this for granted. When they change the old flooring to a new one, they leave it as is. Adding rugs can enhance the beauty of your floor and transform it from plain boring to exciting. 

Place mats
Place mats are an inexpensive way to accessorize your RV and add colors and details to your RV's dining area. Aside from the fact that they can protect your dining table and add design to your RV, it is also the best way to keep your glass or plate from slipping.
Takeaway
RVing has become the favorite family activity of many. Some people acquire RV loans so that they can own one. Spending quality time with your family without sacrificing the comfort of living is particularly important, especially for the children.
When designing your RV, treat it as one of the rooms inside your house. Design your RV in a way that will reveal your personality. Make it your own and treat it as your home as it is where you take shelter during the best moments of your life.

About The Author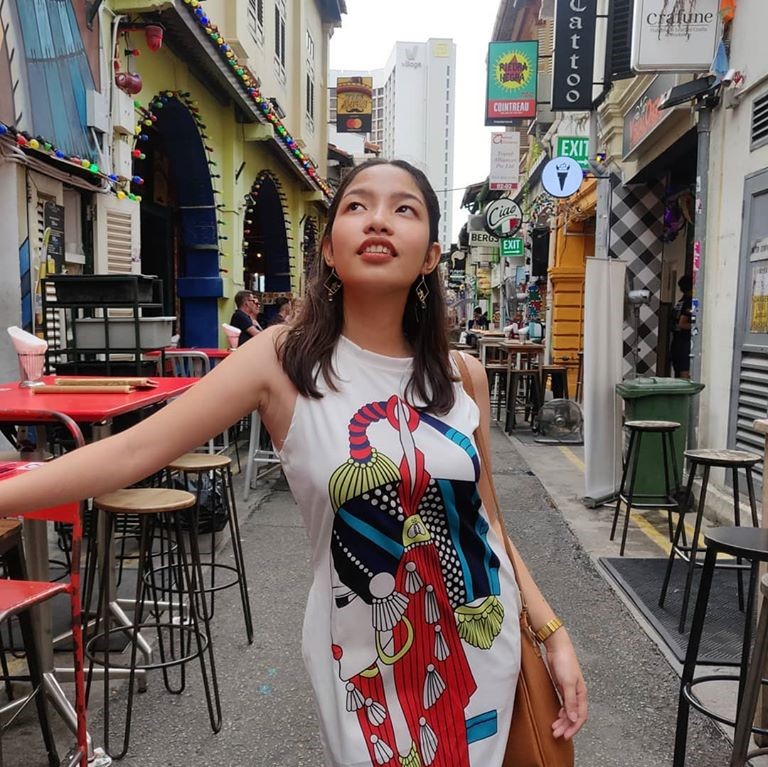 Lauren Cordell is a freelance writer with serious wanderlust issues. Apart from traveling, she is also into finance and business. She writes stories about her travel experience and destinations, including camping, RVs, Airbnb's, and the likes. Her goal is to help her readers discover great deals and enjoy the best out of their travels. She also gives suggestions to her readers regarding finances and RV loans.