FTC Disclosure: I get commissions for purchases made through some of the links in this article for more information, visit our Advertising Disclosure Page.
Does Your RV Need A Digital TV Converter Box?
"There is still a lot of confusion about what TVs Need Digital TV Converter Boxes"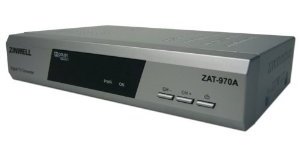 Does Your RV Need A Digital TV Converter Box?
By Alan Wiener
(Editor of Everything About RVing)
If you do not have a TV with a digital tuner, you will not be able to receive any stations when using an RV Antenna, all you will get is snow.

The government required that all TVs sold after March 1, 2007, had to have digital tuners. If the TVs in your RV were manufactured prior that date there is a pretty good chance that they are not equipped with a Digital Tuner.
The first thing you should do is find the owner's manual for your TV/TVs. The manual will tell you specifically if it has a digital tuner. If you do not see anything in the manual about a digital tuner, then you will need a converter box. 
Let me take this opportunity to give you my personal recommendation for a Digital TV Converter Box if you end up needing one. My personal recommendation is the Zinwell ZAT-970A Digital to Analog TV Converter Box (Pictured at the top of this page). It is highly rated by its owners and it seems to pull in more channels than other DTV boxes I have tried. It also has analog pass through which is a must have option for any DTV Converter Box you buy.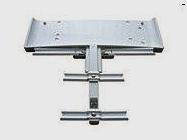 Important Update: Since I wrote this article there have been some developments for RV owners who are not happy with the number of digital TV Channels they have been receiving since the Digital TV Changeover.
Winegard has come out with a new attachment (pictured at left) for their crank-up antennas that increases db reception gain up to 100% on DTV channels giving you even more reception range. The attachment is called the Winegard Wingman.

The Wingman Optimizes Winegard Crank Up Antennas for Digital TV Channels, it is compatible with all Winegard crank-up Sensar antennas and it attaches to existing Sensar head with 4 simple snap-on screws. Watch the video below from Winegard on how easy it is to install the Wingman on your existing Winegard Crank Up antenna.
Amazon.com has the Winegard Wingman and a vast array of other Winegard Products at excellent prices.
If you want to get even better reception I would recommend installing the highly rated PCT 1-PORT BI-DIRECTIONAL TV SIGNAL BOOSTER. This TV signal booster improves both off the air Digital and Cable TV signal strength by up to 32 times (15 dB). Since it is bi-directional it also supports Pay-Per-View and Video on Demand (VOD) Services.
If you want to install this TV booster, you can read the answer I gave to this question How Can We Improve The Digital TV Reception In Our RV? for the easy installation instructions.
For more great reading on RVing, Camping, Outdoor Sports, and traveling through the US and Canada, visit The Everything About RVing Book Store
Share This Page
Save 10% on campground fees when you become a Good Sam member Today!
Return to the RV Lifestyle Articles page from the Does Your RV Need A Digital TV Converter Box page