FTC Disclosure: I get commissions for purchases made through some of the links in this article for more information, visit our Advertising Disclosure Page.
Enjoy Your Hobbies While Rving
Enjoy Your Hobbies While RVing
You can enjoy your hobbies while RVing. You can enjoy one of the hobbies outlined in this article or one that is similar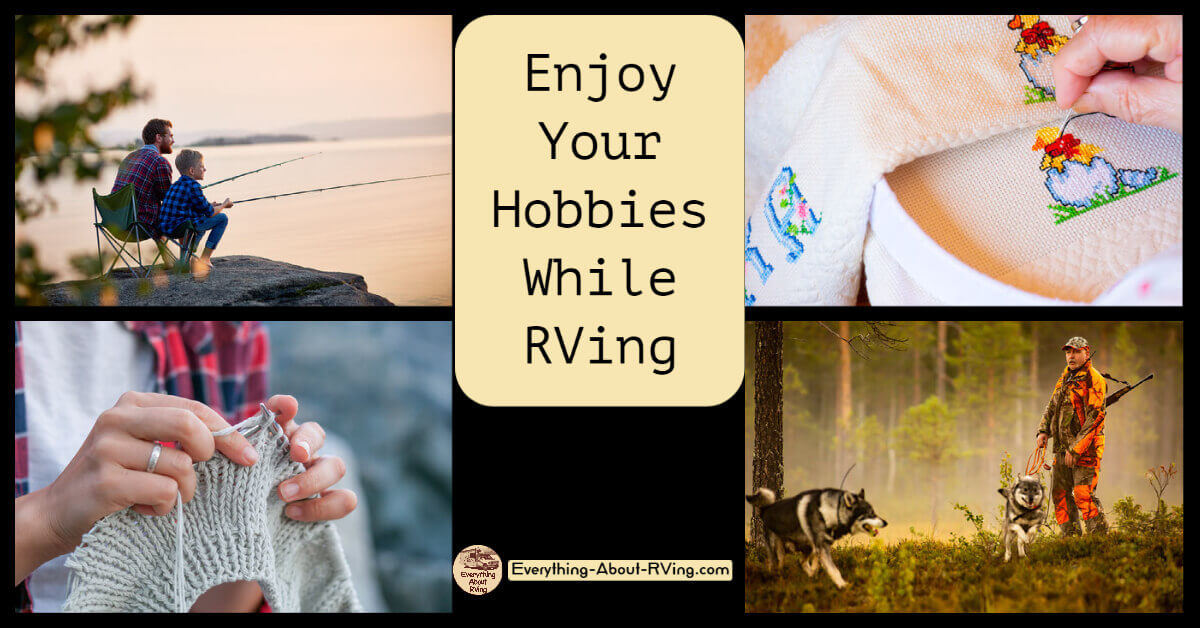 One reason RVing is a great travel passion that it can be combined with other interests. Anyone can travel, but can you travel and enjoy other hobbies? Not necessarily. After all, you're limited to what you can bring aboard an airplane and traveling by automobile requires you to stay in a hotel, so there is constant packing and unpacking. You see where this is going, don't you? You can enjoy your hobbies while RVing. Perhaps you enjoy one of the hobbies listed below or one that is similar. 
1. Research and Writing

There are many things a person might want to research and write about. If genealogy is your passion, you can research the 1950 census records in your spare time and still participate in all the joys of traveling. That's because in an RV, whether you're researching and writing or just writing, you can set up a mini office that you can take with you up and down Route 66 if that's your thing. Visiting the places your ancestors may have lived while you are researching their lives can be so rewarding and fulfilling.
2. Plein Air Painting

Plein air painting is an open-air painting. When you're RVing, there is always plenty of open air. In fact, you can have a different view every evening, if you desire. On Monday, you could be painting the sun rising through the Catskill Mountains, and by Tuesday evening, you could be matching the colors of the sun setting over Lake Superior.

RVs provide plenty of storage for easels, paints, brushes, and an extra seat, and you'll still have room for your travel partners' hobbies. Any landscape artist would love to own an RV.

3. Wood Carving

Come to think of it, RVing meshes with a whole host of creative endeavors, including wood carving. After a day of enjoying the sights, kick back at camp in the evenings, pull out your tools, and whittle away on a block of wood. By the time you return home, you'll have a masterpiece, even several.
4. Hunting and Fishing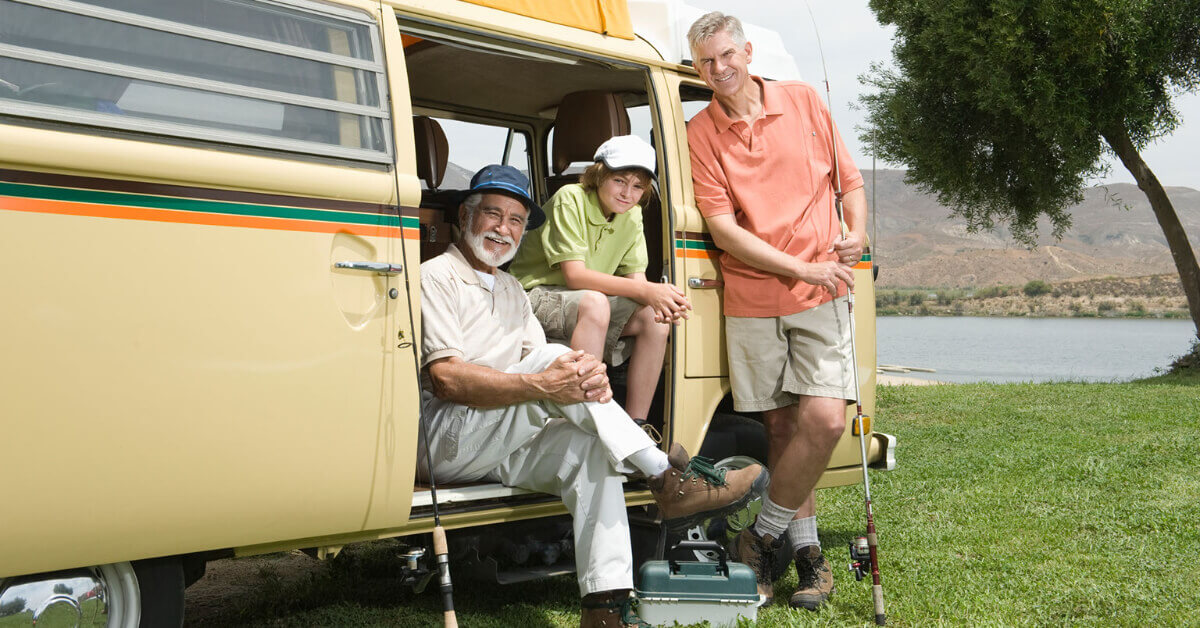 Many people are passionate about their seasons for hunting and fishing. They have their sacred spots that they return to year after year. There's nothing wrong with visiting the exact location, but there's also nothing wrong with discovering new places, and the best way to do that is with an RV.
If you're a deer hunter during the fall and winter in Missouri, you might also like hunting alligators during the summer in Texas. RVs open up so many opportunities for hunters; it's a wonder more haven't discovered it.
5. Flea Marketing

Flea marketing is a passion for many people and for many varied reasons. Some people like to collect antique trinkets, and there's no better place to find a bargain than a flea market off the beaten path. Other people like to upcycle old items that no longer have any value or use.
You know your local flea markets well if you're a flea marketer. You know what items are in the inventory of every booth. That's why you need to get out of town now and then and find other flea markets.
Flea markets can be found in every town and city throughout the United States, and each one has hidden treasures just waiting to be discovered by the right person. In an RV, you can keep moving without the burden and cost of checking in and out of hotels; plus, you have ample storage for all the fantastic finds you'll be bringing back.
6. Embroidery and Knitting

Perhaps you enjoy making your own textiles, whether that be through knitting, crocheting, embroidery, tatting, sewing, quilting, etc. Many hobbies involve some sort of fabric or thread, and the best part is that you can still enjoy doing them while on the road.
If you have a partner, you are traveling with, you can continue to work on your project when it's their turn to drive. Or perhaps you would like to set up your sewing machine or quilting form wherever you park and work on your hobby while enjoying a new place. There are hundreds of crafting and fabric stores throughout the country for you to peruse. You can even create accessories for your RV, like a steering wheel cover or seat cushions. The options are endless when it comes to textile crafts.
What About Your Hobby?

How about your hobby? If your hobby is like any of the other hobbies listed above, then you might find that an RV allows you to expand and even get more serious about your hobby. RVs offer a more affordable traveling solution while allowing you to appreciate your hobbies even more.
There are lots of reasons people RV. The fact that it doesn't interfere with their hobbies, and in some cases even allows them to get deeper into them, is simply one. 
So yes, you can enjoy your hobbies while RVing!