FTC Disclosure: I get commissions for purchases made through some of the links in this article for more information, visit our Advertising Disclosure Page.
How to Celebrate Easter in Style While RVing
How to Celebrate Easter in Style While RVing

Hippity-Hop into Adventure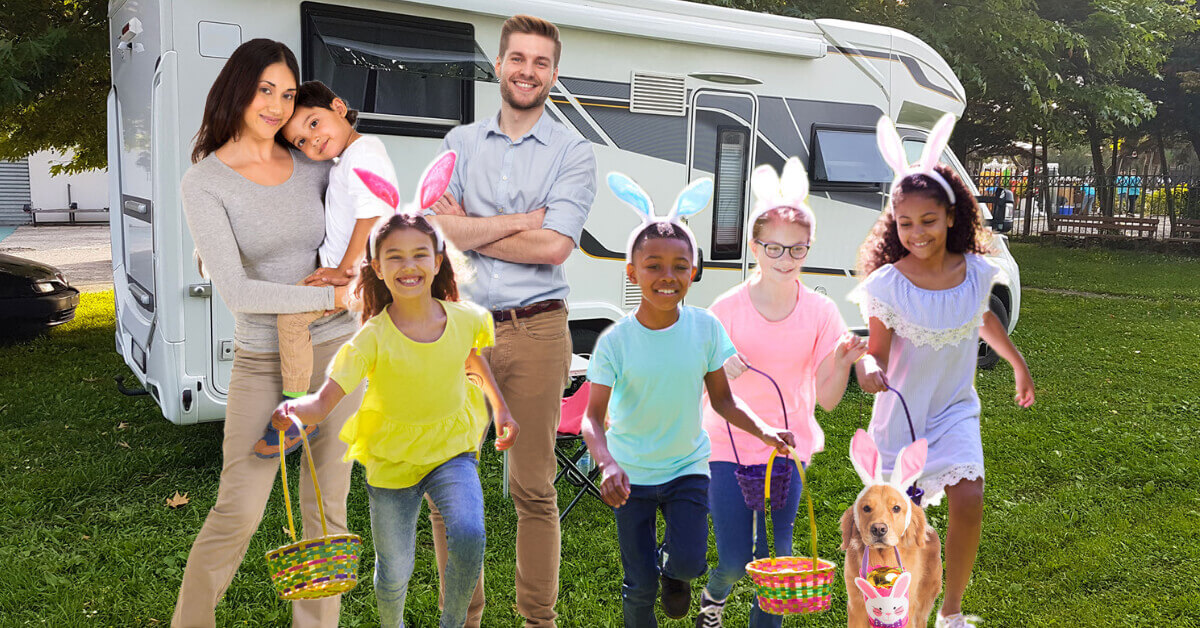 In this article, we'll explore how to celebrate Easter in style while RVing
Easter is the time for celebration, family and new beginnings. If you're an avid RVer, you don't have to miss out on the fun. In fact, you can create unique and memorable experiences that you and your loved ones will cherish for years to come. In this article, we'll explore how to celebrate Easter in style while RVing, including choosing the perfect destination, decorating your RV, engaging in family-friendly activities, enjoying festive foods, and creating new traditions.
Choosing the Perfect Easter RV Destination
To create the perfect Easter RV adventure, start by selecting a location that suits your family's interests and preferences. Consider the following options:
Family-friendly Campgrounds
Many campgrounds offer family-oriented activities during the Easter holiday. These may include egg hunts, crafts, games, and special events. Look for campgrounds with a focus on family fun and check their event calendars to see what they have planned for the Easter weekend.
Nature-focused Locations
If your family enjoys spending time outdoors, consider choosing a destination that offers beautiful scenery and ample opportunities for hiking, biking, or wildlife viewing. National parks, state parks, and nature reserves are ideal choices for a nature-focused Easter getaway.
Easter-themed Events and Festivals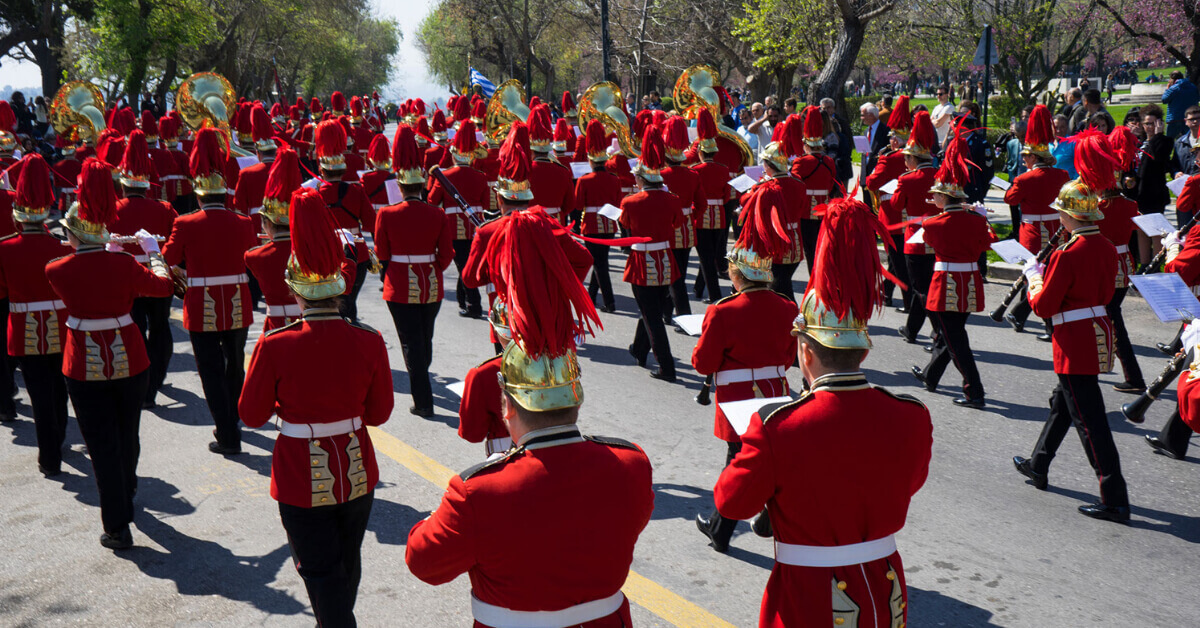 Some cities and towns host special Easter events or festivals, such as parades or egg hunts. Research the area you plan to visit and see if there are any local events that you can participate in during your stay.
Decorating Your RV for Easter
Once you've chosen your destination, it's time to get your RV ready for Easter. Decorating your home on wheels can be a fun activity for the whole family and will help set the festive mood:
DIY Easter Decorations
Get creative with DIY decorations that you can make together as a family. Some ideas include painting eggs, creating paper bunny garlands, or crafting Easter-themed centerpieces. Use lightweight materials that are easy to pack up when you're ready to hit the road again.
Buying Ready-made Decorations
If you prefer, you can also purchase ready-made decorations for your RV. Look for easy-to-attach and remove items, such as window clings, string lights, or banners. Remember to keep the weight and storage requirements in mind when selecting decorations
Easter Activities and Games for the Whole Family
Engaging in fun, family-friendly activities are essential to any Easter celebration. Here are some wonderful ideas to help you create lasting memories while RVing:
Easter Egg Hunts
An Easter egg hunt is a traditional activity that can be easily adapted to an RV setting. Hide eggs around your campsite or inside your RV for younger kids. Consider creating a scavenger hunt for older children and adults with clues and riddles that lead to the hidden eggs.
Easter Crafts and DIY Projects
Crafting is a fantastic way to spend quality time together as a family. Set up a crafting station in your RV or at your campsite, and work on projects such as decorating eggs, making bunny ear headbands, or creating homemade Easter cards.
Outdoor Activities and Games
Take advantage of the great outdoors and engage in activities like hiking, biking, or playing outdoor games like frisbee or soccer. You can also organize a friendly competition by setting up relay races or an obstacle course.
Festive Easter Food for RV Living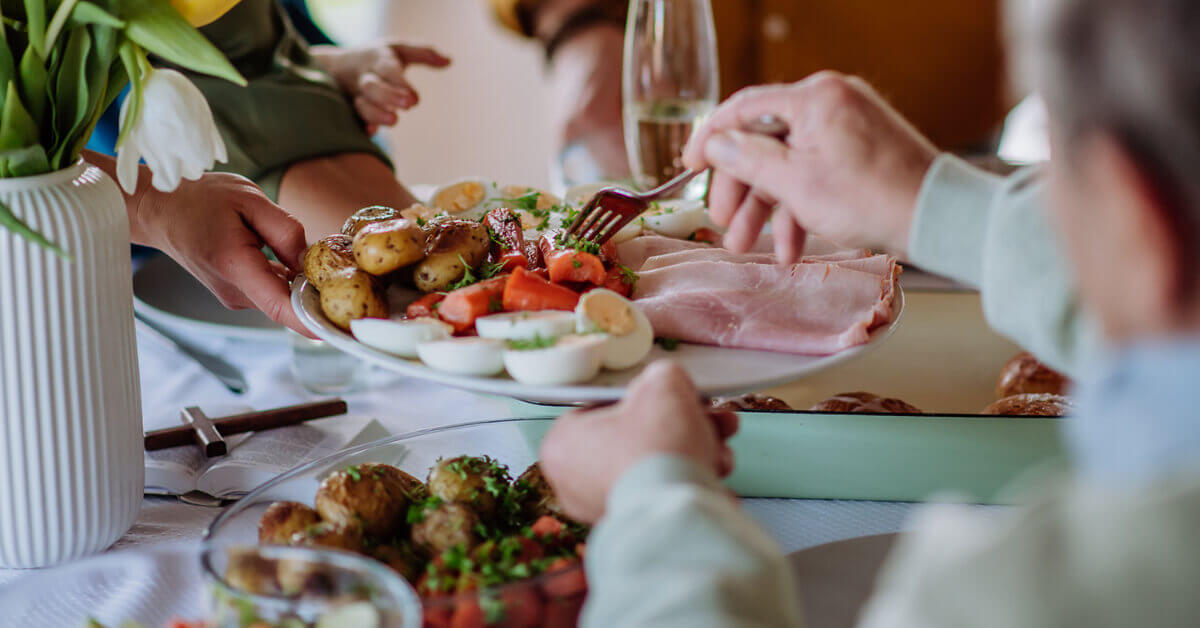 No Easter celebration is complete without delicious food. Here are some ideas for festive meals and snacks that are perfect for RV living:
Simple and Delicious Easter Recipes
Prepare a tasty Easter brunch or dinner using simple recipes that can be easily cooked in an RV kitchen. Options include quiche, frittatas, roast chicken, or grilled vegetables. Don't forget the traditional Easter ham, which can be cooked in a slow cooker or on a portable grill.
Easter-themed Treats and Snacks
Whip up some fun, Easter-themed snacks that the whole family will enjoy. Try making chocolate-covered pretzel bunnies, bunny-shaped sandwiches, or Easter-themed fruit kabobs. And of course, no Easter celebration is complete without colorful, decorated eggs.
Easter Traditions on the Road
Attending local Easter services or creating new family traditions can help make your RV Easter experience even more meaningful:
Attend Local Easter Services
If your family observes the religious aspects of Easter, consider attending a local church service or sunrise service during your travels. This can be a special way to connect with the local community and create lasting memories.
Create New Family Traditions
You are establishing new family traditions while RVing, which can make your Easter celebrations more memorable and unique. For example, you could create a special Easter flag to display at your campsite or start a tradition of taking a family photo in a new location each year.
Conclusion
Celebrating Easter while RVing can be a fun and memorable experience for the whole family. By choosing the perfect destination, decorating your RV, participating in family-friendly activities, enjoying festive foods, and creating new traditions. Now that you know how to celebrate Easter in style while RVing you can start creating your own Easter RVing tradition.
Have a wonderful Easter and Happy RVing!
Frequently Asked Questions
Community Easter egg hunts are usually open to everyone, including visitors. Be sure to check the event details and contact the organizers if you need clarification.
Consider using collapsible fabric baskets, small tote bags, or reusable shopping bags as alternatives to traditional Easter baskets. These options are lightweight and easy to store when not in use.
Using alternative cooking methods, you can still prepare a delicious Easter dinner without an oven. Utilize a slow cooker, portable grill, stovetop, or electric skillet to cook your favorite dishes. For example, you can slow-cook a ham, grill vegetables, or make a stovetop frittata.
To make the egg hunt more challenging, consider creating a scavenger hunt with clues and riddles that lead to the hidden eggs. You can also hide eggs in more difficult-to-find locations or use camouflage eggs that blend in with the surroundings.
For an eco-friendly Easter celebration, consider using reusable or biodegradable decorations, natural egg dyes, and locally sourced or organic ingredients for your meals. Opt for reusable Easter baskets and avoid single-use plastics when possible. Additionally, participate in outdoor activities with minimal environmental impacts, such as hiking or birdwatching.