FTC Disclosure: I get commissions for purchases made through some of the links in this article for more information, visit our Advertising Disclosure Page.
Guide to Motorhome Lubricants
It's important to make sure that Motorhome Lubricants you use meet or exceed the chassis manufacturer's specifications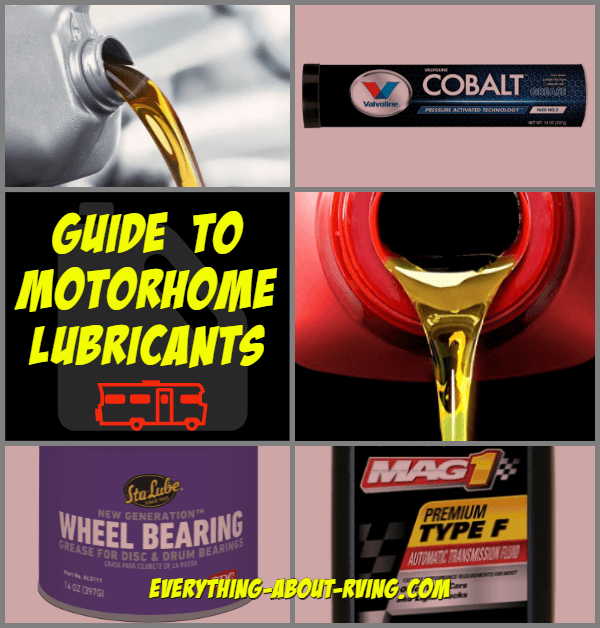 By: FMCA
Motorhomes require periodic maintenance to stay in good working order. Engine oil changes are the most common procedure, but axles, the transmission, wheel bearings, and other components also must be serviced. No oil or lubricant is one-size-fits-all, so it's important to make the right choice for each component according to the chassis manufacturer's specifications.
Share This Page
Save 10% on campground fees when you become a Good Sam member Today!
Lubricants are designated with American Petroleum Institute (API) or military (MIL) category numbers that identify their suitability for various applications. To choose the proper lubricant, consult your motorhome's owners manual for the prescribed API service level, and then match the lubricant's viscosity and rating to your vehicle's operating environment.

Ratings
Two ratings apply to lubricants — viscosity and quality. Viscosity is another term for thickness. An engine is designed to utilize a specific viscosity oil for a given set of operating conditions. That's why the Society of Automotive Engineers (SAE) determines viscosity grades according to a standardized numerical rating.  Always check the owners manual to determine the proper engine oil viscosity for your vehicle. The larger the number, the heavier the oil. For example, an SAE 40 oil is heavier than an SAE 30 oil.

Viscosity also denotes the ability of the oil to flow at a given temperature. As oil heats up, it thins, flows faster, and doesn't provide the same level of lubrication as a thicker oil. If the oil is too thick, it won't flow fast enough to lubricate critical components. SAE ratings reflect the ability of oil to flow at 210 degrees Fahrenheit. The ratings can be useful for determining how an oil will perform in summer, but they don't take into account the low-temperature performance of the oil in winter. So, a second test is performed at 0 degrees Fahrenheit to assess oils designed for winter use and to designate a "W" rating. For example, 10W oil is thinner than 20W oil, but both are designed for winter use. The thinner 10W oil will flow better in colder temperatures.

Most engine wear and tear occurs during startup when the motor is turning over but everything is cold and the pistons haven't yet expanded to their operating tolerances. Oil begins to flow, but by the time it reaches all critical areas, the engine has been running for a few seconds. A lighter-weight oil brings the oil pressure up much faster than a thicker oil. But, once the engine is working under a heavy load, the oil becomes too thin to provide adequate lubrication. So, in the case of a single-viscosity oil, it is better to opt for a heavy oil and live with the startup wear than to use a lighter oil and pay the penalty when the engine is working really hard.

Sign and Drive Coverage with Good Sam Roadside Assistance! Plans Starting at $49.95! Shop Now!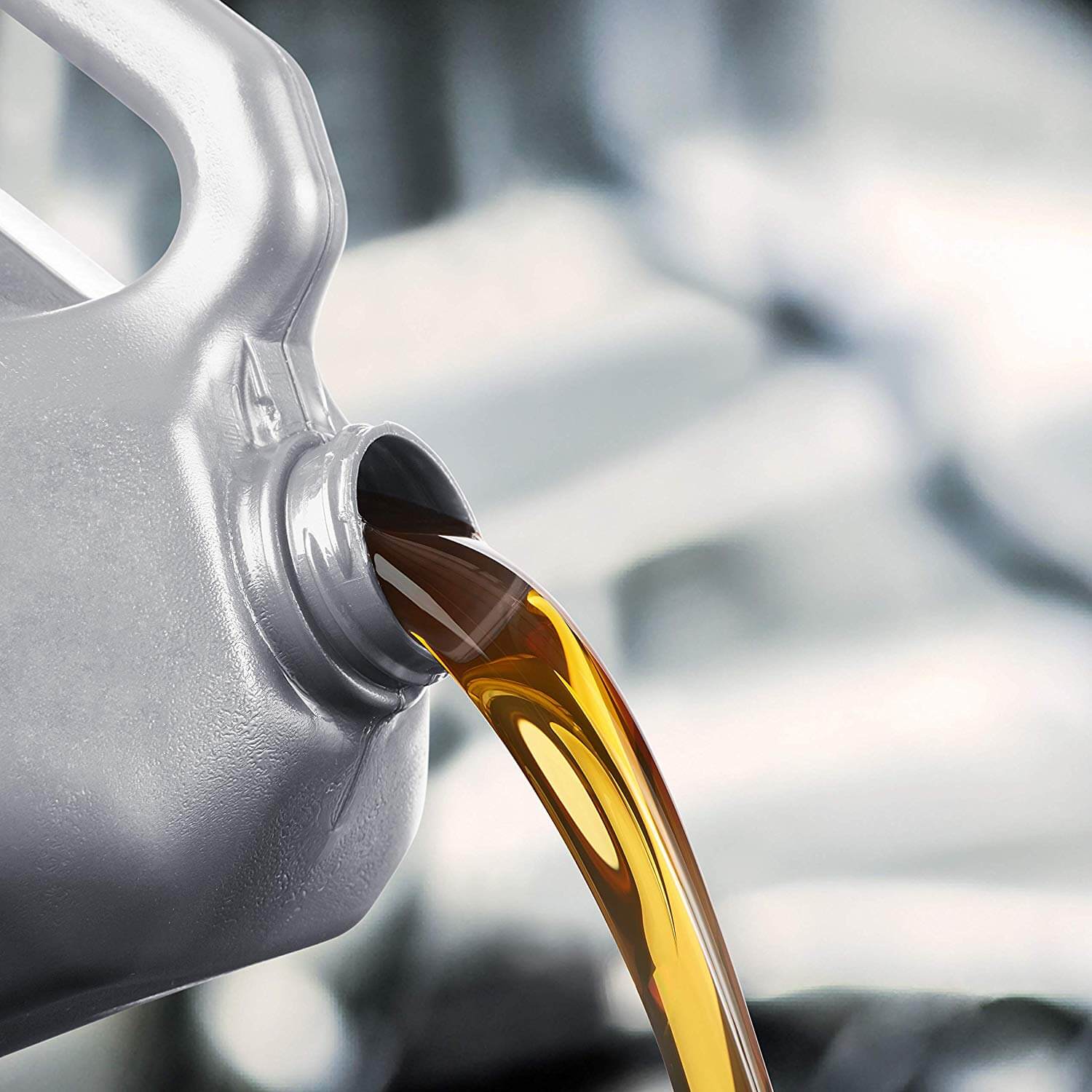 Multiviscosity oils eliminate that dilemma. A multiviscosity oil has two ratings. For example, a 10W-30 oil provides the cold-temperature performance of a 10W winter oil, yet it retains the high-temperature performance of an SAE 30 summer oil once the engine reaches its operating temperature. This offers the best of both worlds and does a better job of protecting your engine at both startup and when under load.

Oil quality is determined by its chemical makeup and its imbedded additives. Base oils account for about 85 to 90 percent of the formulation. The remainder consists of additives that provide full protection, including antioxidants, viscosity modifiers, dispersants, detergents, antiwear agents, rust and corrosion inhibitors, antifoam agents, and a host of others. API established its rating system to identify the quality of every oil.

Both API and SAE ratings are marked on every container. Consult the vehicle's owners manual for the minimum API rating specified for your engine. You always can exceed the API ratings and use a better grade oil, but never drop below the minimum API rating.

Check The Manual
A proper maintenance cycle for your motorhome revolves around following the recommended service schedule and matching every component with the correct lubricant. The owners manual specifies the minimum requirements, but keep in mind that exceeding those specs with a higher-quality lubricant generally will yield greater longevity. Taking proper care of your coach will save you money in the long run and greatly improve the odds of trouble-free operation.

FMCA RV Club brings you this monthly tip to Enhance Your RV Lifestyle. FMCA delivers RV know-how to its members. Learn more at www.fmca.com. 
This information is for educational purposes. FMCA shall not be responsible nor retain liability for RVer's use of the provided information. Prior to making any RV service decision, you are advised to consult with an RV professional. 

Do you have any suggestions or comments on this topic? You can add them to this page by using the comments section located below.