FTC Disclosure: I get commissions for purchases made through some of the links in this article for more information, visit our Advertising Disclosure Page.
What Not to Do When Your RV is Pulled Over by Police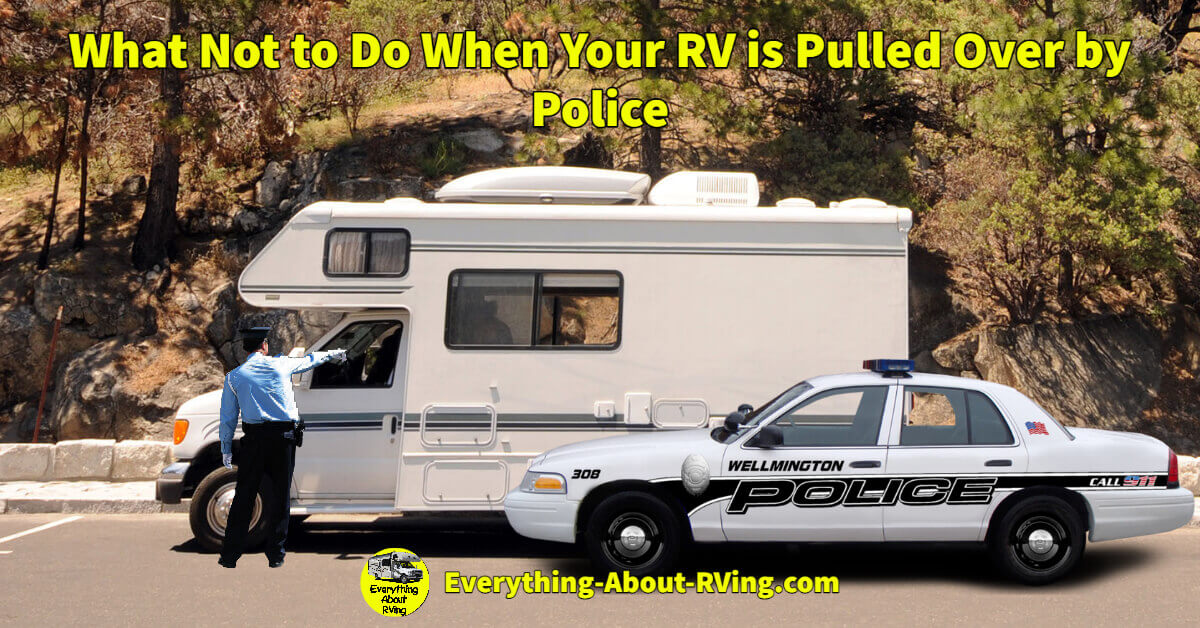 By Patrick Peterson
Don't do these things if your RV is pulled over by police
When your RV is pulled over by police it can ruin your RVing trip fast and doing the wrong thing can result in a ticket, losing your vehicle, going to jail, or worse. We've compiled seven tips for staying out of trouble so you can get back on the road.
Share This Page
Save 10% on campground fees when you become a Good Sam member Today!
Those flashing blue and red lights in your rearview mirror can put a damper on any RV vacation trip, and it's easy to get frustrated. It's important to keep your cool when being pulled over by police; getting angry or annoyed with the officer will almost always make the situation worse. To make the process easier, we've put together a few tips for what not to do when police pull over your RV. That way, you can return to your trip and take the relaxing vacation you deserve.
Tip #1: Don't Ask, "What Did I Do?"
While it can be difficult to be courteous, the first thing you should say to the police officer when pulled over is, "How can I help you, officer?" Starting the conversation with a negative or flippant statement will make the whole situation tense, and you want the interaction to go as smoothly as possible.
Tip #2: Don't Say, "Don't You Have Better Things to Do?"
You may have the instinct to think, "Why me? There has to be real crime elsewhere to deal with." It's best not to vocalize these thoughts: antagonizing an officer will almost always lead to a ticket, so it's best to say as little as possible.
Tip #3: Don't Ask, "Do You Know Who I Am?"
Even if you are famous or well known in the area, this is highly unlikely to yield positive results. This question implies that you are above the officer, while the truth is they are in a position of authority. It may be a tough pill to swallow, but it doesn't matter who you are when you get pulled over by police. It's always best to comply.
Tip #4: Don't Try to Fake Cry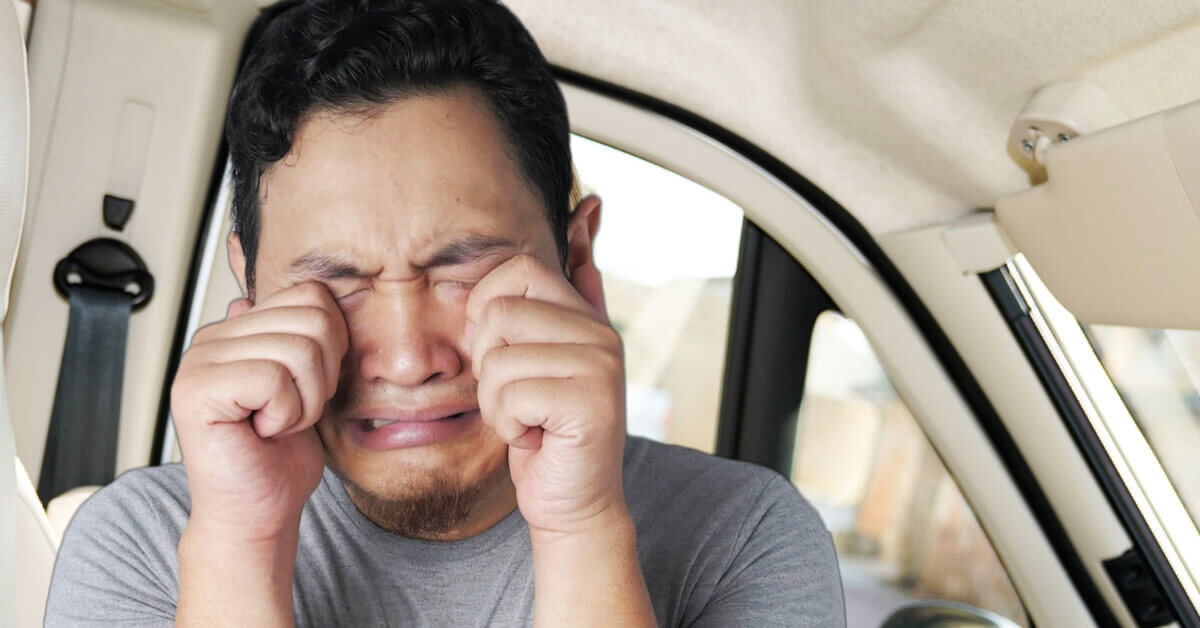 Trying to invoke sympathy in an officer by fake crying might seem like a good tactic to get out of a ticket, but this couldn't be further from the truth. Most police officers are trained to detect when people are lying, so fake crying will probably increase your chances of getting a ticket unless you are a world-class actor.
Tip #5: Don't Tell a Lie
In the same vein as fake crying, lying is usually a bad move with members of law enforcement. Police are generally qualified experts in lie detection, so attempting to misrepresent the facts will almost always agitate them. Be honest and give straightforward answers when pulled over by police; you'll be surprised how often this will lead to a favorable outcome.
Tip #6: Don't Say, "I'm in a Hurry."
If the police pull you over in your RV for speeding, this might be the first excuse that pops into your head. Even if it's true, you shouldn't word it this way; if you have a legitimate reason for speeding, like a medical or family emergency, tell the officer exactly why you were speeding. Saying "I was in a hurry" isn't likely to invoke any sympathy, as it's a vague reason for breaking the law.
Tip #7: Don't Make Sudden Movements

You never know the temperament of the officer who pulls you over, and some members of law enforcement can be more reactive to sudden movements. Police are trained to detect when a person is reaching for a weapon and moving quickly towards your glove box or center console may trigger their training. Speak calmly, move slowly, and comply with the officer's instructions; this is the best way to stay safe.
Being Pulled Over is Stressful, But You Need to Keep a Level Head
No one wants their RV vacation ruined, especially if they've done nothing wrong. But the best way to get on with your RV trip without a ticket is to stay calm; otherwise, you'll have to hire a qualified expert or a traffic attorney to contest your tickets in the traffic court. Keep the tone of the conversation as positive as possible, answer questions truthfully, and provide all necessary documents without fuss. That way, you can keep moving towards your destination quickly with the least number of complications possible.
About The Author
Patrick Peterson is a content manager at GoodCar. Born and raised in the automotive world, he's an enthusiastic expert who writes exquisite content pieces about everything regarding cars and bikes.