FTC Disclosure: I get commissions for purchases made through some of the links in this article for more information, visit our Advertising Disclosure Page.
How to Rent Your Motorhome and Earn Up to $300 a Day

Your motorhome can earn you extra money
By Mark Jenney
Owning an RV may seem like more of a liability than an asset, especially in an economy that seems to be backsliding more each year.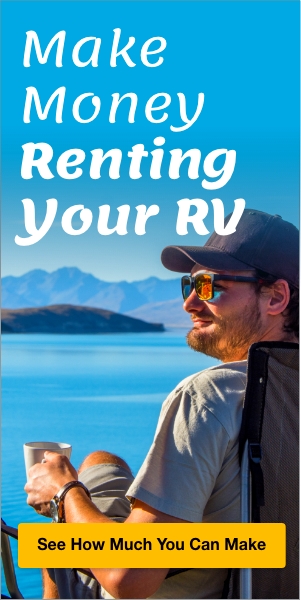 However, you can make your RV work for you even when you're not using it for vacation or travel purposes when you rent it out to others. Did you know it's possible to earn up to $300 per day renting your RV. 

Why would you want to rent out your RV and what are the benefits of this type of rental situation?

As it turns out, there are multiple benefits. Why should your RV sit gathering dust in the off season when you could be getting paid just for letting others rent it? Commonly called peer-to-peer RV rental, renting out your motorhome is a great way to earn income if you're retired, need to pad your income, or can't afford to let your RV sit around in storage costing you thousands of dollars a year. 

In a world where travelers are using sites like Airbnb.com and VRBO.com to travel and vacation at an affordable cost, renting your RV out doesn't seem like a completely far fetched idea. It's pretty much the same concept: renting out your property for those looking for a way to cut costs in order to travel without spending too much.

In fact, many people who do end up renting their motorhomes out are earning far beyond what they originally estimated; some RV owners are making thousands of dollars a month renting out their RVs. Renting out your RV could truly become a second income you can count on to help you increase your savings or live a more comfortable life.

So, let's crunch some numbers. How much can you actually, realistically make from renting out your RV? As a motorhome owner, you're aware there are multiple types of recreational vehicles, including a standard Class A motorhome, smaller Class C motorhome, and even other travel vehicles including trailers, fifth wheels, and campers. 

As it turns out, the estimated income for renting out your Class A RV could net you anywhere from $15,080 to $30,160! Estimated profits vary depending on what type of RV you have.
Current users of RVShare.com are happy to report that they receive multiple inquiries about renting their vehicles, and keep cash coming in year round to help supplement their lives. 

Buying an RV is expensive, so there is a large market for those who'd like to rent and enjoy the experience of traveling by RV! You have the RV, so why not meet the demand of those who wish to vacation, move, or simply enjoy riding the roads in an amazing RV. And like other RVShare users, you are offsetting your own costs to keep, store, maintain, and use your RV.

OK, so you're thinking about doing this! You only use your RV a few months out of the year and storage fees are high. You're ready to jump in and rent out your RV, but you have tons of questions! For instance, how do you even start? Nobody uses the newspaper to place ads anymore. 
Fortunately, there are specialty sites that help you list your RV and find potential renters, like RVshare.com. This site is host to the largest RV rental marketplace on the Internet, and it serves as a meeting place for potential renters and RV owners to come to an agreement which can lead to profits and happiness for both parties.

Sounds great, but how do you know potential renters will treat your vehicle with the same respect you do? You can see your own reflection in the body, it's so clean! How can you know for certain your RV will come back to you just as it was, and that you can trust the renters?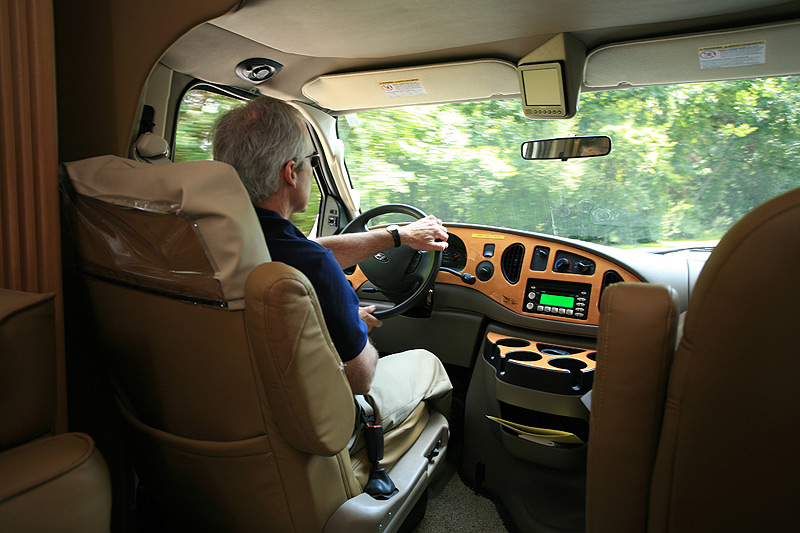 RVshare offers commercial insurance solutions that can cover your vehicle up to $1 million dollars in collission and liability insurance. This gives you the peace of mind that should anything happen, your motorhome is covered and you don't have to worry. 

The website handles all rental payments for you, and offers renters roadside assistance, towing, and emergency services for all RVs rented-giving your renters and you the ability to know everything will be taken care of in the event of any type of situation.

The best part about renting your RV through RVshare is knowing exactly who will be renting it. You're able to screen potential renters, set the price you desire, and give the final thumbs up or thumbs down as far as who drives off in your motorhome, allowing you complete control throughout the rental process. Then, site members can share reviews of renters that allow RV owners to know more about potential renters.
Essentially, to get started, consider what type of price point you'd like to set. Are you renting per day? Check out the site and find out what other vehicles are renting for and set your price accordingly, taking into consideration what type of RV you have as well as its features. Once you set a price, you can list your RV on RVShare. 

Next, you'll see offers pouring in and you'll be able to check out and screen potential renters, finally deciding on who would make the best renter for your vehicle. It's like a matchmaking service for your RV! The best part is that you can create your listing at no cost at all to you.

You'll be able to hand select who rents your vehicle and line up renters according to your own calendar. Of course, since you control when your RV is rented out, you'll be able to schedule your own RV outings accordingly. The possibilities for making money are seemingly endless, and you'll keep your RV running for as many months of the year as you desire. 
So what are you waiting for? Dust off your RV and make it work for you while its not in use, providing pleasure to others as well as putting money into your pocket for your next cross country trip!  
For more information on renting your RV and to find out how much you can earn check out the RVshare website.

Do you have any suggestions or comments on this topic? You can add them to this page by using the comments section located below.