FTC Disclosure: I get commissions for purchases made through some of the links in this article for more information, visit our Advertising Disclosure Page.
7 Tips & Tricks for Tow Vehicle & RV Battery Maintenance
Here are some great tips on prolonging your RV's Battery life
7 Tips & Tricks for Tow Vehicle & RV Battery Maintenance
One thing we use often in the RV is the battery. Unfortunately, all of the modern appliances and things we have become accustomed to, need some sort of battery power to work efficiently. Your RV might be fine now, but as it gets older, the battery might start to die out a little faster and you will need to understand how you can prolong the life of the unit.
Share This Page
Save 10% on campground fees when you become a Good Sam member Today!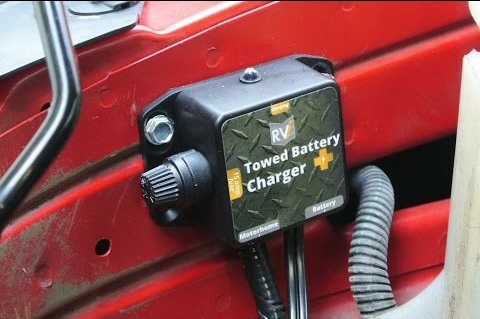 A battery be it RV or car battery is essential for every type of trip, whether it be on the road or camping. We have found a few tips and tricks that you can use to extend the life of the battery on your RV. Now, you don't need to worry about it dying out or having to replace it so soon after it shows weakness.
The RV battery is delicate and replacing it can cost you a fortune. It is better to treat it with respect and the battery will ensure that you never sit without power. If you have every feared sitting without power in your RV, you should follow these tips to help extend the life and improve your maintenance methods:

1. Understand How Lead Acid Batteries Work:
Most RV's use lead-acid batteries to ensure that they are fully functional. A lead-acid battery is something that needs to be maintained for it to work at its full potential. Since you are maintaining it yourself, you need to understand how these batteries work. It is generally accepted that a common lead-acid battery will last for around 6 years or sometimes more in your RV. 

The more knowledge you have of these batteries, the easier it will be to maintain them. However, you will learn how to spot when the charge is not above 80% and starts to drop. This is commonly when these batteries start to deteriorate rather rapidly.
2. Preventing Extended Sulfation:
Save 10% on campground fees when you become a Good Sam member Today!
Extended sulfation is the prime reason for lead-acid batteries dying. Since this overloads the battery with sulfur, it does not charge the same way that it should when the battery is still new and working freshly. You should consider buying a digital voltmeter. These matters make it easier to monitor the battery and the charge.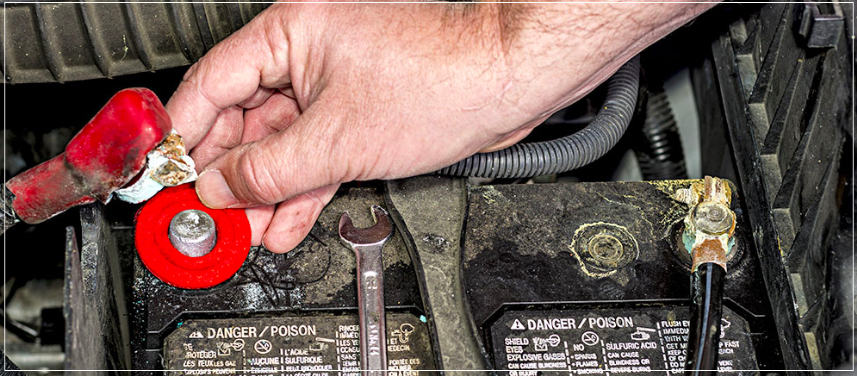 As a rule of thumb, your battery should never drop below an 80% charge or 12.4-volts. This can lead to sulfur flooding the battery and potentially killing it. While you might not be able to prevent it from happening, you could know when it is time to start looking for a replacement.

3. Recharging It On time:
Instead of allowing the battery to die out completely, you can consider treating it like you would your mobile device. Before the battery is completely dead, you should recharge it. This can prevent the sulfation process from taking over and killing the battery. It commonly happens when the RV is not used enough.

4. Reduce Battery's Discharge Depth:
If the battery discharges too much, you might be facing some issues. One needs to reduce the discharge depth if possible to extend the overall life. Once you have mastered keeping track of the voltages and spotting the recharge time, you can set up a schedule. By following this schedule, it is much easier to extend the battery life past 6 years.

5. Reduce Parasitic Loads:
Sign and Drive Coverage with Good Sam Roadside Assistance! Plans Starting at $49.95! Shop Now!
Since the RV is outside, many people consider it to be another charging point or an electronic point that can be used. However, the RV should not be treated like this. Parasitic loads and even using the battery when the RV is not moving can cause it to rapidly discharge. Once the RV is moving, you can use some added loads that drain the battery. However, try to never add too many loads to it or spike the discharge process.

One example can be your refrigeration unit. While this not a parasitic load, it can turn into one when the RV is not being used. You might want to turn it off for a while if the RV is not being used. When camping, you might consider an eco-friendly refrigerator that does not pull such a massive load.

6. Do Not Expose It To Overcharging Or Hot Temperatures:
Hot temperatures can put a lot of strain on your battery, especially when the battery is not being used. You should try to keep it cool and this can be done with the right type of water. Many people simply add any water to the battery, but this can actually cause more harm to it. Distilled Water is the best for RV batteries.
We also recommend keeping track of the charge. Once the battery has been sufficiently recharged, you should remove the charging point. For a 12-volt battery, this is generally 12.73-volts, but for the smaller 6-volt battery, it is 6.37-volts before the battery has been fully recharged.

Don't Miss New Year Savings! Good Sam Travel Assist Plans Starting at $59.95! Learn More!

7. Trade-In The Old Battery When Buying A New One:
Eventually, your battery will die and no matter how good you are at maintaining it, nothing is made to last forever. However, the lead and the plastic that is used for the construction of these batteries can also be recycled efficiently. It might even be used to build new batteries after going through a couple of processes.

Many shops will offer you some discount when you trade in your old battery for a new one. This makes it more affordable when you need to do the replacement and it could cover the potential labor costs.

Conclusion
An RV battery needs a lot of care and you also need to bring your part if you want the unit to work as it should. By following some of these tips, you will extend the overall life of your battery. This will make it easier to save and you can use your RV for longer. Let us know what you think in the comment section and if we missed any important tips.

Do you have any suggestions or comments on this topic? You can add them to this page by using the comments section located below.