FTC Disclosure: I get commissions for purchases made through some of the links in this article for more information, visit our Advertising Disclosure Page.
Five Ways to Future-Proof Your RV Business For the Next Decade
RV businesses must look to the future to compete over the next decade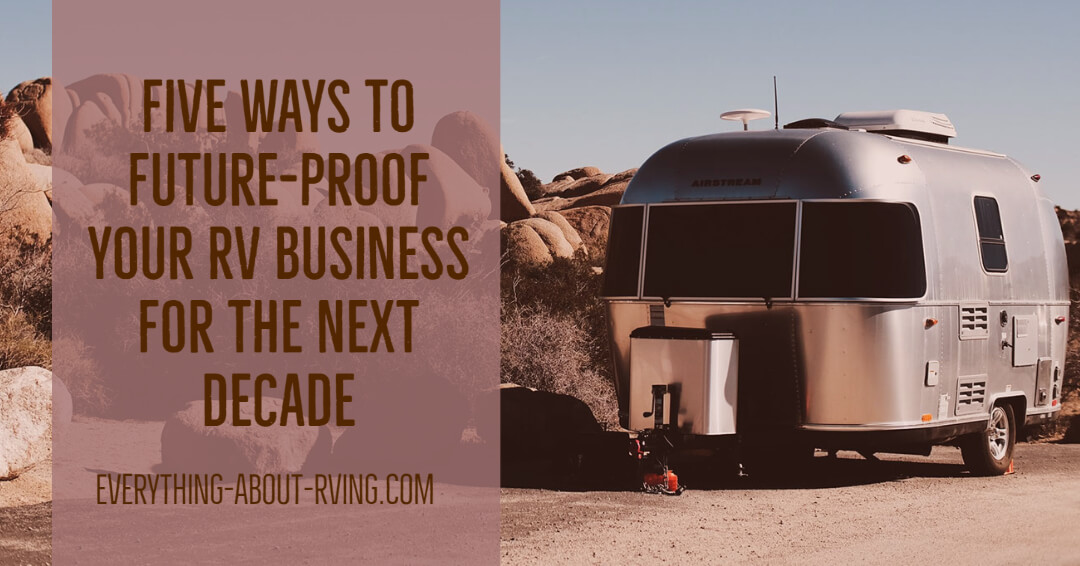 By Stewart Gold
The RV business is booming, but the joyride can't last forever. It's important that you enjoy today's success, but the Millennials are driving the next evolution of the industry – and you better be prepared. 
When planning for the next decade, you need to think of these four key buzzwords:

Small
Green 
Modern
Flexible
The chunky, clunky beige box of yesteryear will always have our hearts, but our minds need to be focused on the future. With those principles in mind, let's look at five trends that will shape the RV industry in the next decade: 
1. Think Small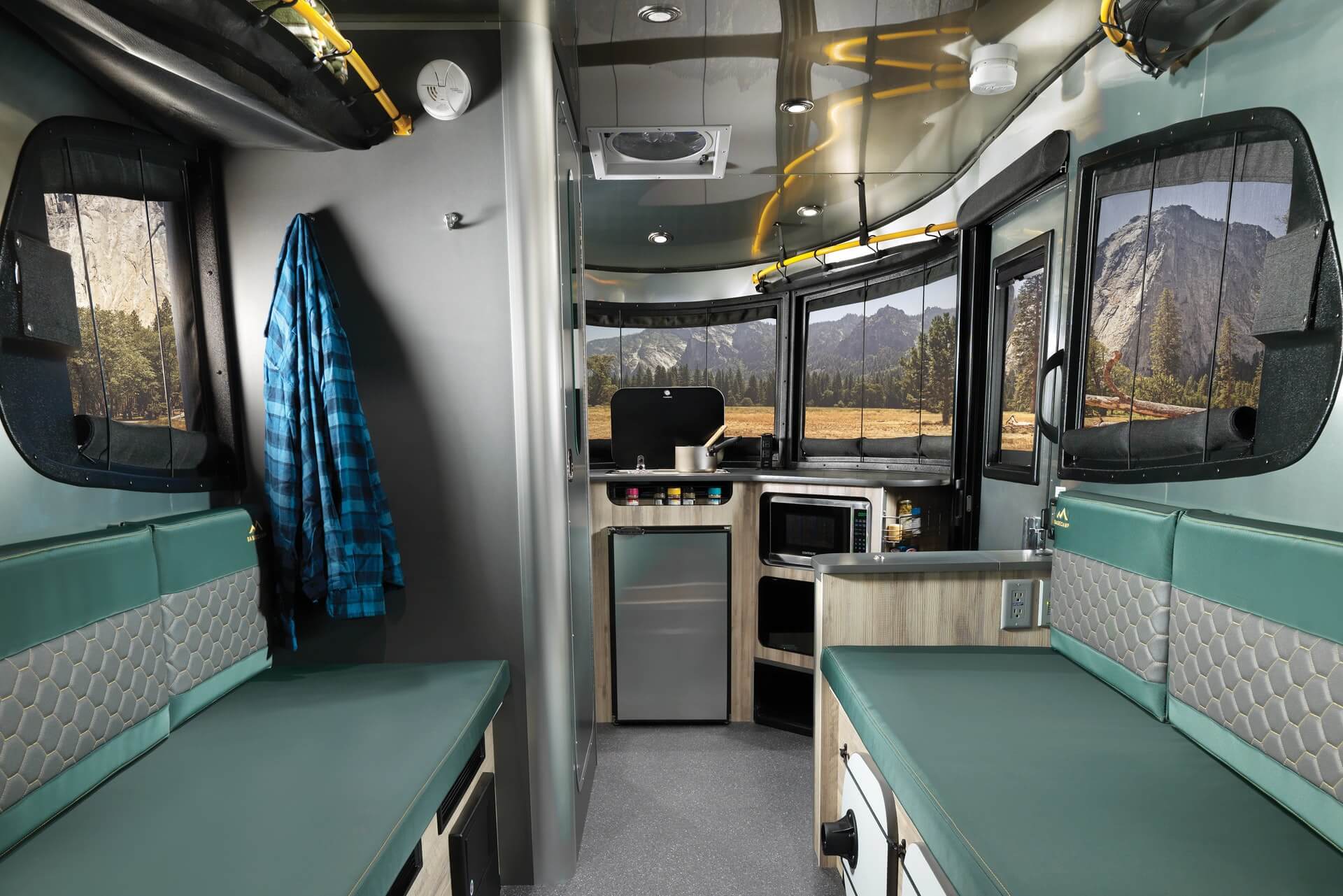 It may seem un-American, but in the future, bigger will not be better. Small RVs, small RV campervans, and teardrop trailers are the future of the industry. Businesses who fail to cater to the "going small" trend will find themselves with big problems.

The affordability, agility, and parking-friendliness of campervans and small trailers will make them the choice of the next. Class A's and C's will continue to have their place in the market, but versatility will trump size as the dominant factor in purchasing decisions. 

To future-proof your RV business, you need to begin investing in vehicles, gear, and gadgets that cater to the desires of the modern camper. Big manufacturers like Airstream and Mercedes Benz are starting to figure out how to fit families into more compact RVs knowing that this trend will dominant the next decade. 
2. Go Green
"Green" RVing will become a thing. The RV industry has not historically been known for its eco-friendliness, but that will all change in the next decade. 

There is a certain irony of enjoying the great outdoors while you Class A is consuming fossil fuel to the tune of 8 MPG - and this is not lost on the new eco-minded generation of RVers. Electric-powered campers and lightweight trailers that can be towed by electric vehicles will be a significant development over the next decade. 
As we face more significant uncertainty with climate change, RVers will demand that their vehicles are low or zero emissions and designed from renewable, eco-friendly materials. 

Those looking to capitalize on the growing RV market need to look towards green functionality and emissions-reducing RV tech if they want to stay ahead of the curve.  

3. Sharing Is Caring
While COVID-19 has required an unwelcome change in face-to-face interaction, we should expect things to normalize in the coming year. Many predict that the sharing economy will take over during the next decade. 

In this sharing economy, the under '40s will look to pool resources to gain access to experiences that they could not afford to do alone. Most RVers are not full-time on the road, and sharing will open up opportunities to partake in RV ownership while spreading out the financial risk. 

Peer-to-peer rental companies such as Outdoorsy and RVShare have already found out how to capitalize on the sharing economy. There will be a lot more opportunities for smart business people in the future. 

4. Modern RV Design
There's no two ways to cut it: the exteriors of RVs don't look cool. At best, they look like artifacts leftover from the 1970s. At worst, they represent an industry-wide neglect of modern design principles. 

Over the next decade, RVers will demand a complete facelift of the RV as we know it. Rather than a beige box-on-wheels, RVers will expect their motorhomes to have clean lines, modern color combinations, and an overall aesthetic that screams "Instagram Me!" 

RV manufacturers will begin to look to Europe as they overhaul RV designs. Volkswagen and Mercedes are already producing Europe-only campervan models that appeal to a younger crowd.  

As the tennis great Andre Agassi once said: "Image is everything." 

5. Welcoming Workspace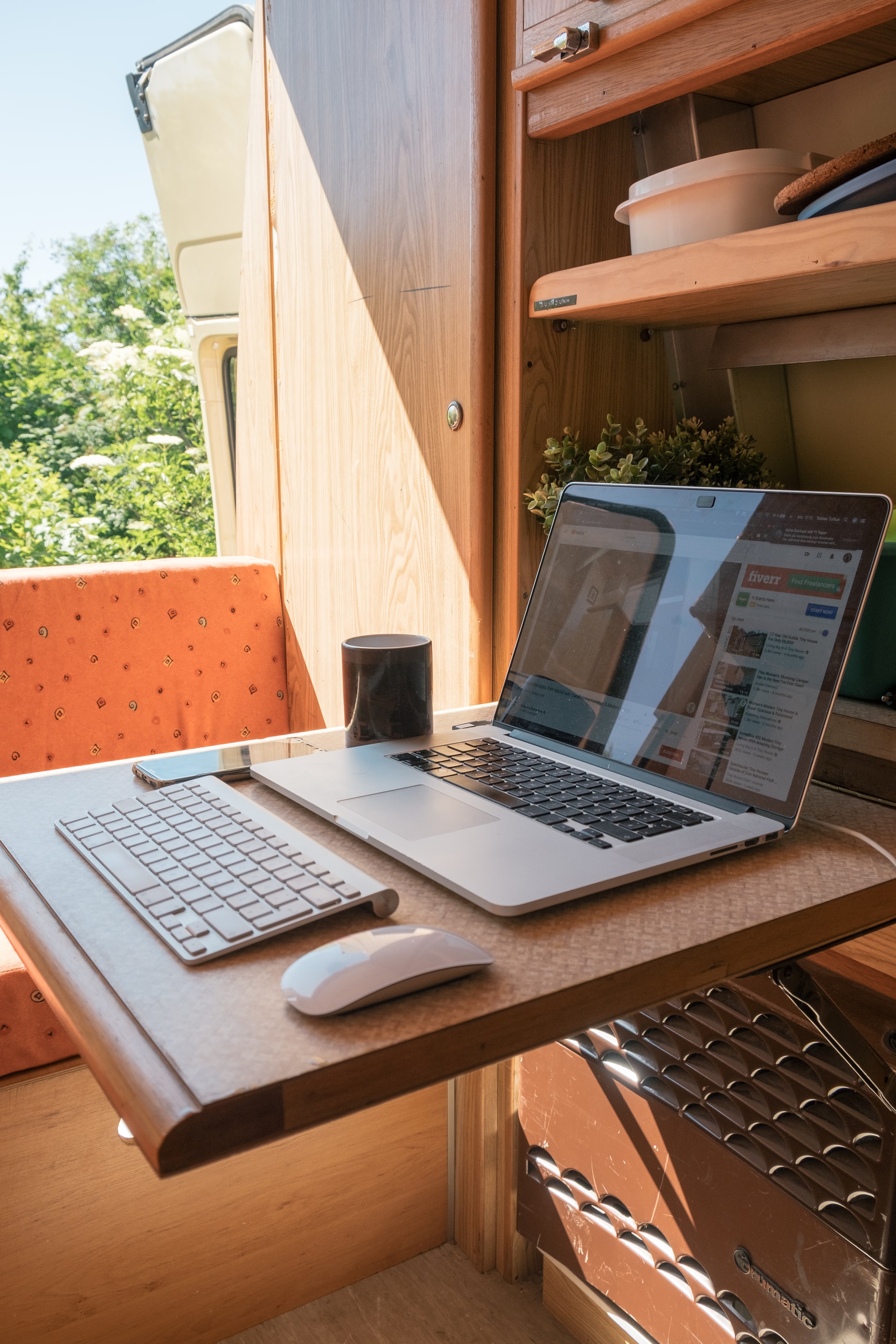 Remote work has become the accepted norm in 2020. With COVID forcing offices to close for months at a time, the workforce has been forever transformed. 

While certain things will return to pre-COVID norms, remote working is here to stay. With the option to work from the road, the next decade will see demand for the motorhome to double as a mobile workspace. 

It won't just be technology that is critical, as mobile workers will require both comfortability and functionality as prerequisites in their motorhomes. Ergonomic designs, storage space for paperwork, and even soundproof areas will force the industry to evaluate the decades-old notions of RV design. 

Businesses looking to capitalize in the next decade will need to understand how to maximize comfort and functionality while minimizing space and disruption. 

Final Word
Complacency kills businesses. The RV industry is riding a tidal wave of good publicity and fuzzy feelings, but there will be many business owners who will fail to evolve for the next decade. 

It's time to dust off your business plan and update it not for 2021 but for 2025. Observe the trends and don't get caught being late to the party. If you don't change, you can be assured there are plenty of hungry business owners out there who will be more than happy to take your share. 

About The Author
Stu Gold is the Chief Editor of BeginRV. He can replace brake fluid with one hand while changing his son's diaper with the other. While his body is physically in England, his soul is hiking somewhere in Colorado. 
Do you have any suggestions or comments on this topic? You can add them to this page by using the comments section located below.