FTC Disclosure: I get commissions for purchases made through some of the links in this article for more information, visit our Advertising Disclosure Page.
Understanding the Differences between Class A, B, and C RVs
There are three classes of Motorhomes
By Isaac Christiansen
There are three classes of recreational motorhomes, and these can be very confusing to people who are inexperienced. Interestingly, each class has its own unique features. Understanding the differences between the three classes will help you make the right decision when shopping for a motorhome.
Share This Page
Save 10% on campground fees when you become a Good Sam member Today!
Class A Motorhomes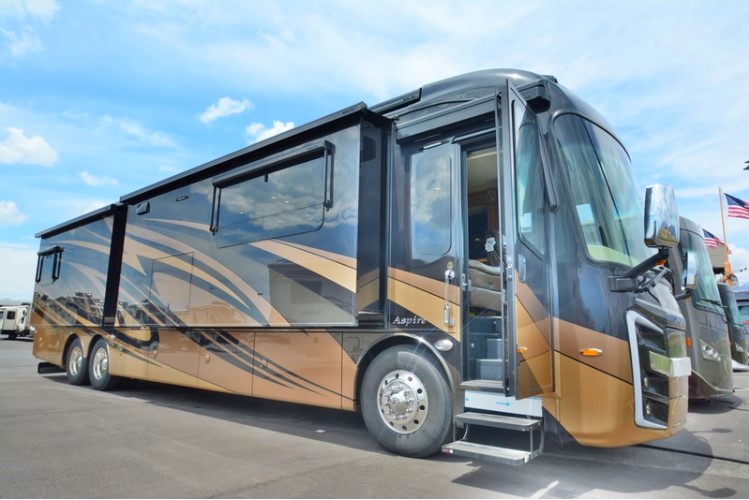 Class A motorhomes are large and usually have a boxy shape. The shortest class A motorhome is about 24 feet long. These vehicles have lots of storage and bed space. Because of its design, you can enjoy productive working time in your vehicle. Also, the raised vehicle gives you great panoramic views of natural scenery. The RVs are designed with giant windshields that you can look through for amazing images. Tall people will also love the high ceiling of class A motorhomes. That way, they don't have to keep hitting their heads on the ceiling.

Generally, class A motorhomes are very expensive. They cost more than class B and class C vehicles. You can lower your overall costs by going for a used class A motorhome and renovating it.

Class A motorhomes are ideal for larger families and people who intend to use their vehicles for sleeping and working.

Class B Motorhomes
Class B motorhomes are the smallest of the three kinds. These RVs resemble normal vans but are designed with raised roofs. They are sometimes only slightly longer than normal vans. Also, they are built using manufactured van chassis. Because of the reduced space in these vehicles, you can expect fewer amenities and less room for modification and creativity. Manufacturers are now designing class B motorhomes with more amenities, but these are still fewer than what you can find in a class A or class C RVs.

A class B motorhome has an exposed ball hitch at the back, and this makes it ideal for towing boats or trailers. Since these RVs are shorter, the total length will still be kept low if you tow a trailer.

These motorhomes are also designed to be easier to drive. Passengers can ride in the back of the RV as you drive. The manufacturers include safety belts in the Class B for that purpose. It is important to avoid carrying passengers in trailers as they don't have safety belts. In fact, transporting passengers in tow-able RVs is illegal in most places.

Another advantage of class B motorhomes is the desirable gas mileage. In many cases, the Class B RV will have better gas mileage than a class C motorhome due to their smaller sizes. Although very small, they are usually designed with raised roofs to allow people to stand in them comfortably.
Sign and Drive Coverage with Good Sam Roadside Assistance! Plans Starting at $49.95! Shop Now!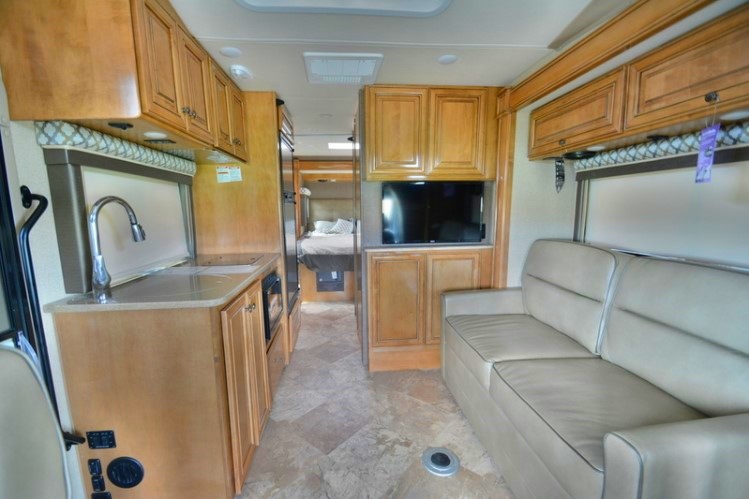 The vehicles are ideal for families of less than 4 people. Class B motorhomes are more expensive than the other types. Since the vehicle serves as a home and transport vehicle, there could be some inconvenience if you have mechanical problems. With non-motorized RVs you can leave the RV behind and drive off to find a mechanic to fix your problems.

Class C Motorhomes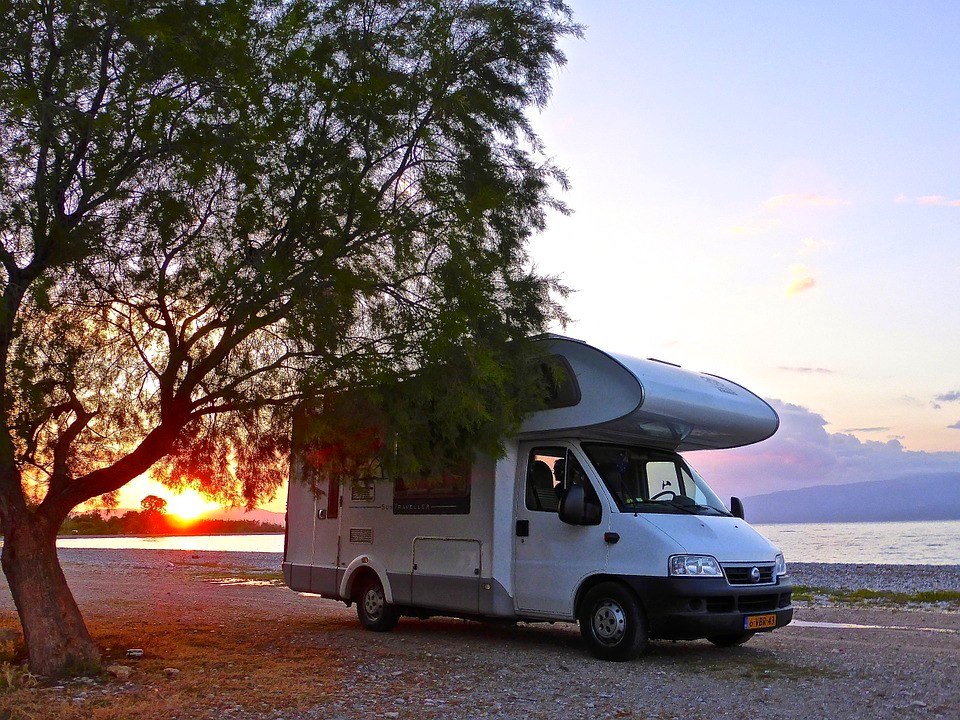 Class C Motorhomes are similar to class A models, except that most class C motorhomes have overhead bed areas above the driver's compartment. They also have a normal driving feel, and this makes them ideal for people who are not used to driving larger motorhomes.
Class C motorhomes are generally designed to offer more entertainment. Some of the vehicles in this category don't have storage sections while others might even lack bed areas. However, most of these Recreational Vehicles that you get from reputable dealerships like Sierra RV are designed with storage and bed sections. Many owners of class C motorhomes enjoy spending time in the overhead beds.

In length, the vehicles are shorter than class A motorhomes. The shorter length will enable you to access most national parks and camping areas. They are also not as high as class A motorhomes, and this makes them quite easy to drive.
On the down side, class C motorhomes are less fuel efficient since they use larger engines and always have to carry more weight. You will also have trouble fitting a Class C in your garage. The vehicles are very high.

You might also love the additional cab doors of a Class C Motorhome. These give you an extra vehicle entrances. On average, class C motorhomes are less expensive than Class A and B Motorhomes.

Save 50% Off Campsites with Passport America

Conclusion
Before buying a motorhome, it is important to educate yourself on the pros and cons of each model. This will allow you to choose an RV that will meet your particular lifestyle.

Images by  Sierra RV Sales: RV Campers & Motorhomes Dealer
About The Author
Isaac is a private practice PT and alternative medicine specialist. After 10 years of working in medicine Isaac decided to move to Utah. While he owns his own practice, he can most often be found in his toy hauler or on an ATV somewhere up a canyon.  

Do you have any suggestions or comments on this topic? You can add them to this page by using the comments section located below.