FTC Disclosure: I get commissions for purchases made through some of the links in this article for more information, visit our Advertising Disclosure Page.
Best RV Dry Camping Destinations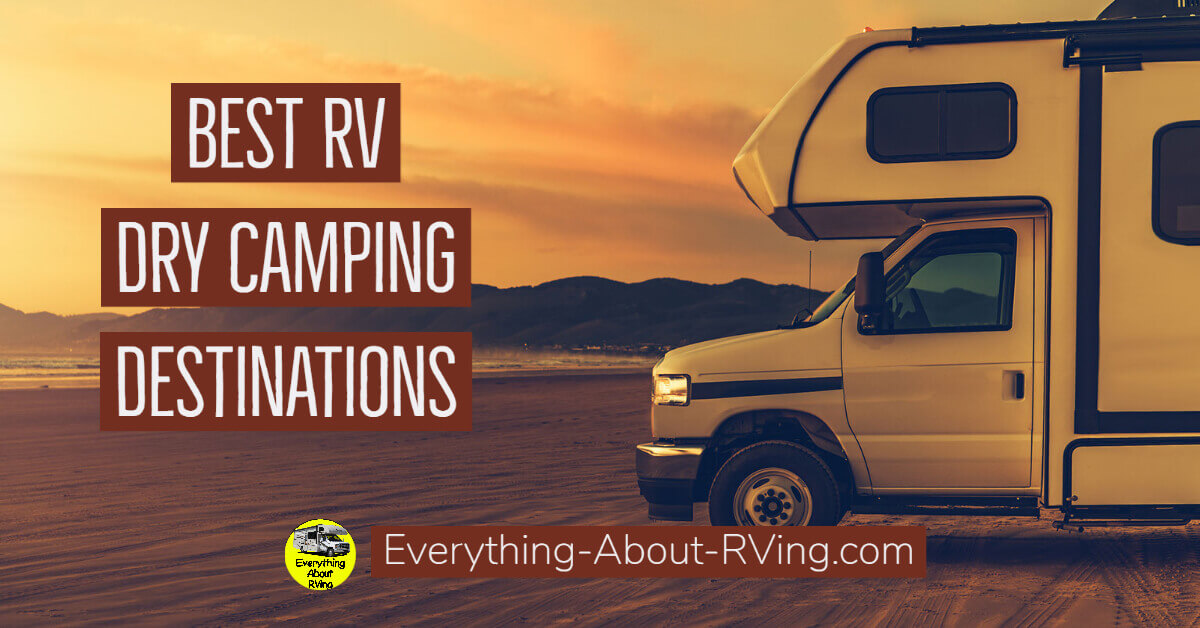 By Robin Talley
We've highlighted the best RV Dry Camping destinations in the US
If you've ever wondered where the best places for RV dry camping are, read on! We've highlighted the Grand Canyon National Park, Death Valley National Monument, Pismo State Beach, and Mojave Trails National Monument, among others.
Share This Page
Save 10% on campground fees when you become a Good Sam member Today!
Grand Canyon National Park
When you are RV dry camping in the Grand Canyon, you will need fresh water and battery power, which can be provided by solar panels or your RV's generator.  You will also need a self-contained toilet.
You will find that many campers prefer to choose such unorganized places rather than organized campsites.  However, if you want to go deeper into the park, you will need a permit from the National Park Service

One of the best places for RV dry camping is Grand Canyon National Park.  There are two designated sites, and each has fantastic views.  The campground offers free and inexpensive options.  You can bring an RV or camper of any size, including a Class A motorhome. 
The campground has cell service, campfire rings, and several spots for large vehicles.  You'll also be able to find plenty of secluded spots if you plan to stay in the RV for an extended period of time.
Save 50% Off Campsites with Passport America

Death Valley National Park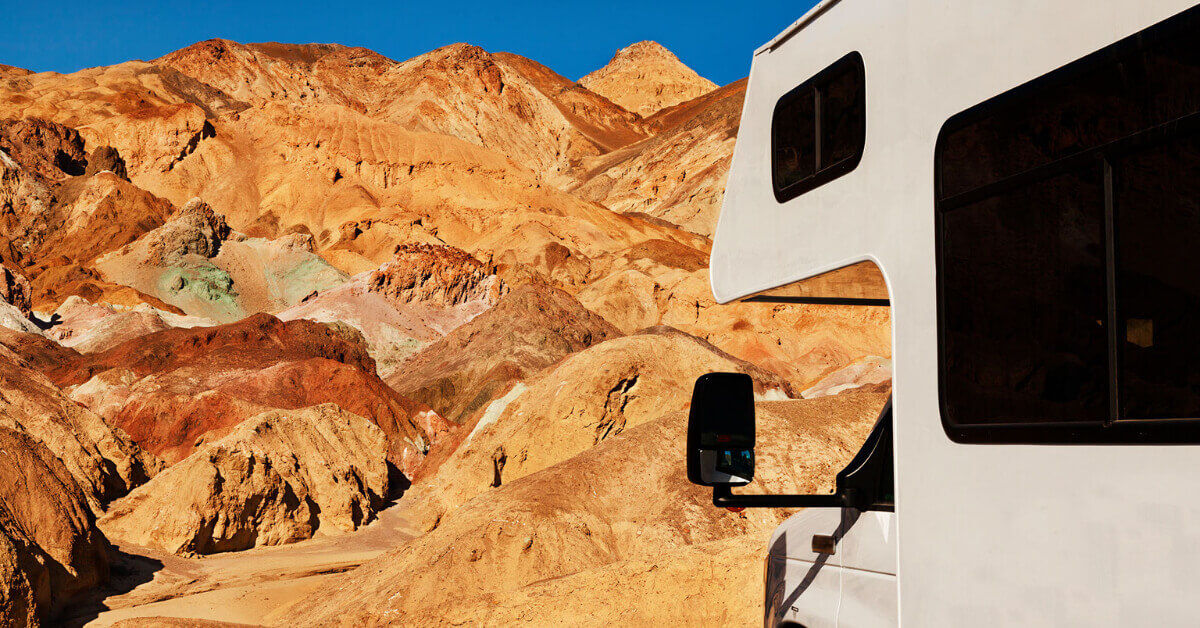 The park has campsites.  A few sites can be reserved, but most are available on a first-come, first-served basis.  If you plan to spend a few days in Death Valley, making reservations at the campgrounds along Furnace Creek is best. 
This park is always crowded, so you will probably have to wait your turn.
The most popular sites for dry RV camping in Death Valley are the following: 
Thorndike Campground (no hookups) 
Mahogany Flat Campground. 
Both campgrounds are located near the visitor center and offer great amenities such as grills, picnic tables, and fire pits.  You'll also find showers at Thorndike Campground. 
If you're traveling from Southern California, the closest place to stop is Ridgecrest, California, about an hour from Death Valley.  This town also has excellent camping stores.
Pismo State Beach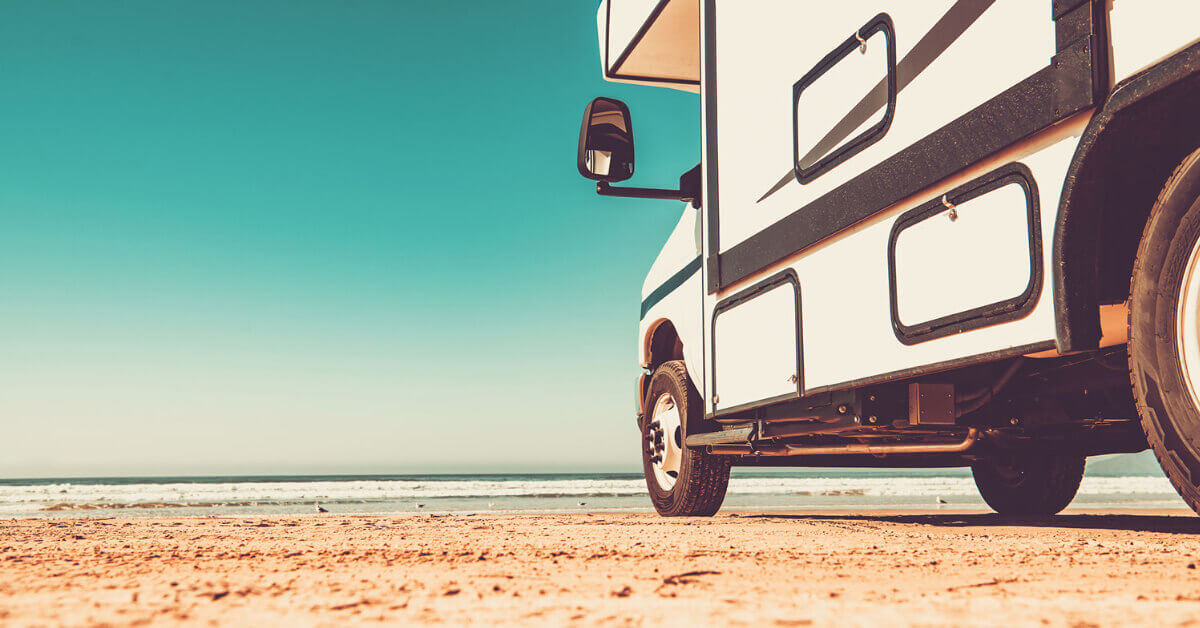 If you need a basic campground with open RV or tent sites, Pismo State Beach is the place for you. 
There are showers, restrooms, beach access, and hiking trails.  Dry RV camping at Pismo State Beach is the perfect way to spend a day at the beach.  This beach is the perfect place to relax and rejuvenate in California.
Pismo Beach is a popular place for dry camping, especially during the spring and summer.  The climate here is mild, and you can explore the nearby trails and wildlife. 
However, if you want to spend more time in the water, you can go there during winter.  Temperatures will range from 44 to 46 degrees Fahrenheit.  The weather is not the nicest during the colder months, but you can still enjoy the beach.
Mojave Trails National Monument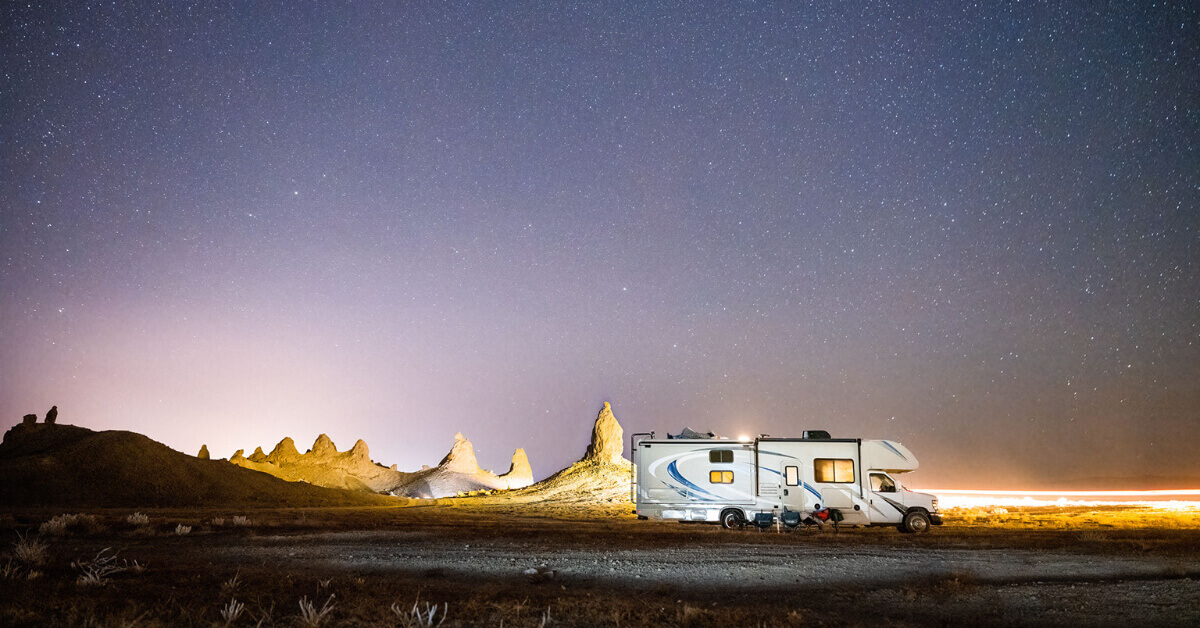 Mojave Trails National Monument is an excellent option if you're looking for a fantastic place to dry camp in your RV. 
The monument is a large 1.6 million-acre wilderness area with the longest undeveloped stretch of Route 66 and the World War II Desert Training Center.  The monument is home to numerous types of recreation as well as historic resources, including fossils.  The park offers a wide variety of camping sites, including curbside and campsites.
You'll enjoy the desert climate and numerous hiking and biking trails if you love the outdoors.  You'll find that the desert scenery here is breathtaking. 
There are many places where you can dry camp without water or sewage.  You can camp in your RV, in a tent, or even on the beach.  In addition to RV dry campsites, you can take advantage of free and paid campsites in national parks. 
Although most campgrounds are primitive, they are still beautiful and offer a unique experience.  Also, some can be reached on foot, while others require a four-wheel-drive vehicle.
About The Author
A professionally trained writer and public speaker, Robin Talley spends a lot of time reading and writing about opportunities for students, filling his work for the essay writing service Reddit with actionable advice tested through firsthand experience.  He understands the importance of acquiring first skills and wants to bring this topic to the attention of the general public.