FTC Disclosure: I get commissions for purchases made through some of the links in this article for more information, visit our Advertising Disclosure Page.
How RV Generations of 2011 Differ From 2021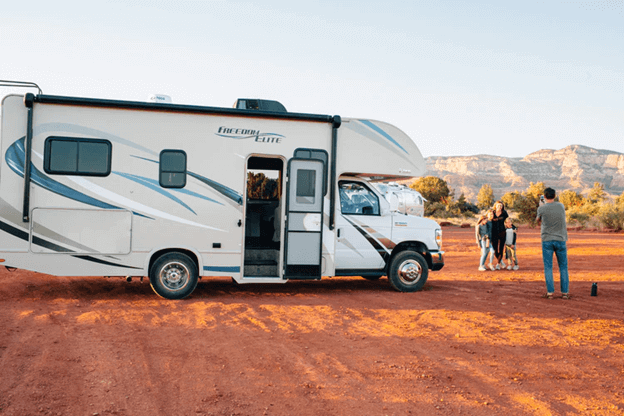 By Samuel Matthews
One of the most noticeable differences in the RV Generations is the number of people demanding RVs in 2021
The RV industry rakes in more than $114 billion for the country's economy, with more than 600,000 people employed in this industry and tax reaching $6 billion. This makes it a crucial part of the economy. 
Share This Page
Follow Us
Roamly RV Insurance - Created By RV Owners Like You
RVing has become a popular activity in America over the years, and more than 11% of families in the US own an RV. With this vehicle, people can freely travel much cheaper than with the traditional holidays. In addition, the popularity of RVing is increasing among millennials in the US, with more than 15 million millennials owning one. 
It's a great idea if you're looking to own one, but you must consider the increasing price of these vehicles and the crowded parks as well. The difference in the RV industry from 2011 till 2021 is highly notable. 
One of the most noticeable differences is the number of people demanding RVs. The numbers are almost such that the dealerships can't keep up. This increase in demand may be linked with the COVID-19 pandemic and the fact that many people are now traveling by road rather than by plane. 
Also, people are trying to be safe and not rent vehicles or hotels, which opened the window of opportunity for an alternative in RVing. It allows people to travel safely and relax by the mountains or a lake. However, demand and sales of RVs have gone up so much that it's hard for many dealerships to handle the demands. 

It has been challenging to get proper inventory for RVs and boats in the last year. The supply is usually limited, and now it is met by a significant increase in demand, leading to the price increase. The positive side note to this is that bank loan requests have decreased, but the requests for RVs have increased, and the economy can benefit greatly from this. 
Why the increase in demand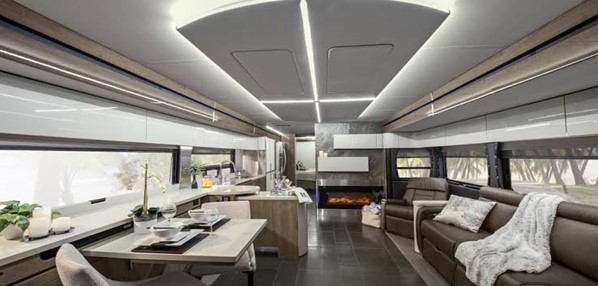 Unlike ten years ago, the interest in RVs, the demand, and sales are unprecedented. Yet, it is suspected that the increase in interest and sales in the last few months is the first wave fueled by people that see the vehicle as a means to experience control, freedom, and absolute fun for the summer and fall seasons. 
Their interest is fueled by the desire to go on a vacation, enjoy the outdoor feeling, have fun with their friends and family, and remain in control of their environment. 
The second wave of demand is driven by people that want to use RVs as their mobile office. The world has experienced fundamental changes in the workplace structure given the amount of remote work and telecommuting that everyone has to do now. As we start to move past the pandemic, RVs will play a more significant role than before. People will begin to set up their RVs as their professional offices. So they take their office with them on the road everywhere they go, and they can hold zoom meetings from several campgrounds and national parks in the country. 
Another thing that fuels the second wave is families that want their kids to learn and have first-hand experience about the country. Thanks to the pandemic, many schools are teaching remotely while most parents are working remotely this fall. This allows families to travel across the country in their RV and discover the country's historical sites without sacrificing the parents' work or a child's education. In the past, the structure of schools didn't permit this to happen. 
As schools resume post-Covid, most of them choose to use the remote learning model as their instructional model. With this decision, over 8 million students now have the liberty to continue their schooling from anywhere. 
Shop Camping World Products on Sale Now!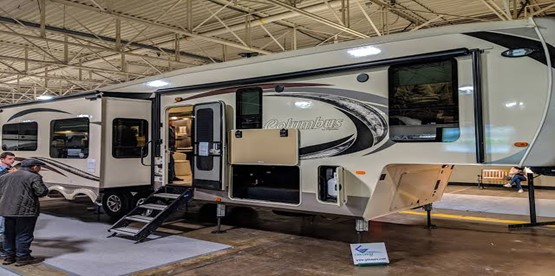 A March 2021 study of RV owner demographic mentioned the following as the top reasons for the increase in RV demand:

Ability to control environmental cleanliness

Feeling like they're on vacation and avoiding contact with other people. 

Managing their itinerary without a schedule.

Pets can be included when traveling



Essential points from Ipsos RV Owner Demographics Study
 

RV ownership

in 2021 is at an all-time high, with 11.2 million families owning one now compared to 8.9 million households in 2011 and 6.9 million in 2001. This shows a progressive increase over the last two decades. 

lpsos data show that about 46 million people plan to go on an RV trip within the next 12 months. 

According to the survey, 25% of the respondents plan an RV action for the following year. 18% of the respondents plan an RV trip, while another 18% plan to get more RV information through online research. 11% plan to buy an RV, 13% want to rent one, and 12% plan on visiting an RV dealer. 

In the same survey, 20% of the respondents prefer to use RVs as their recreational travel option, and this is the highest of all the travel options tested. 

There's more interest and consumer confidence in RV camping across the age groups, and the more interested demographic are 18-34 years old.

The love for RVs is more pronounced among Millennials and Gen Zs, with 84% of the 18-34 years old demographic planning to own one within five years.
About 31% of the study respondents are first-time owners, which underscores the amount of growth this industry has seen in the last ten years. RV ownership is also well-spread across genders, age level, education, and household income. 
Conclusion
The growth of the RV industry between 2011 and 2021 has been nothing short of impressive. The demand for RV isn't stopping any time soon, with more people across the Millennial and Gen Z generations loving it more and more. 

About The Author
His name is Samuel Matthews. He is 33 years old, and he lives in Manchester. He worked as a journalist with the best essay writing services and wrote his own detective story. He loves to learn something new and meet different people. His hobbies are travel, sports, and drumming. 

Shop Best Prices on RV Fridges, Kitchen Appliances, Griddles, Stoves, Gas Ranges, Fireplaces at Way Interglobal Today!
Get Your Article Published on Everything About RVing
If you have written an article about RVing, Camping or the Great Outdoors and you would like us to publish it on Everything-About-RVing.com, please visit our
Submit An Article Page.