FTC Disclosure: I get commissions for purchases made through some of the links in this article for more information, visit our Advertising Disclosure Page.
10 RV Maintenance Mistakes to Avoid
You can avoid these common RV maintenance mistakes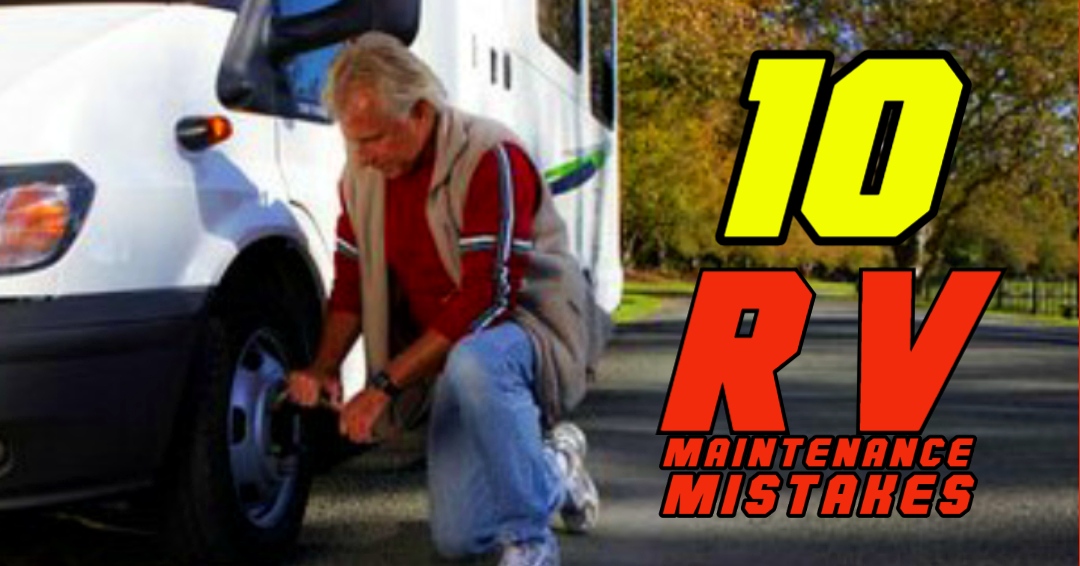 RV camping has gotten very popular these days and there's a good reason for it. With an RV, you can enjoy the great outdoors just like traditional camping while bringing all the comforts of your home - such as a full-sized kitchen and a cozy bedroom.
Share This Page
Save 10% on campground fees when you become a Good Sam member Today!
However, to have a smooth and enjoyable RV trip, you need to prepare ahead and avoid common RV mistakes that could lead to costly repairs, inconvenience down the road, and loads of headaches.
Here are 10 RV maintenance mistakes you should avoid:

1. Not weatherproofing your RV
LEARN HOW TO RUN 2 RV A/Cs ON A 30 AMP CONNECTION

Weatherproofing prevents water from entering your RV and damaging your vehicle. It can also save you lots of money on propane to keep your mobile home warm. Before your trip, seal the windows using silicone caulk. Exterior lights and access panels are also common sources of leaks so make sure to seal them as well.
2. Using your RV fridge like the one          you have at home
RV refrigerators are different from standard home refrigerators which cool quickly using a compressor. RV refrigerators use an entirely different kind of cooling system and actually run on gravity. You shouldn't keep it on the whole time you're on the road. Experienced RV campers recommend turning it off when not in use to conserve energy and ensure that it lasts longer.
3. Not covering your RV when off the        road
Covering your RV when it's parked keeps it protected from elements, such as excessive heat, rain, snow, and sleet which all have a damaging effect on your vehicle. While RV covers are ideal for protecting your trailer off the road, heavy-duty, waterproof tarps can also do the trick.
4. Not fixing water damage issues
Water damage is a serious concern for RV owners. With so many cracks, openings, seams, and moving parts, leaks are inevitable. Check for water damage regularly. Watch out for telltale signs like mold, discoloration, and water dripping.

5. Bringing too much load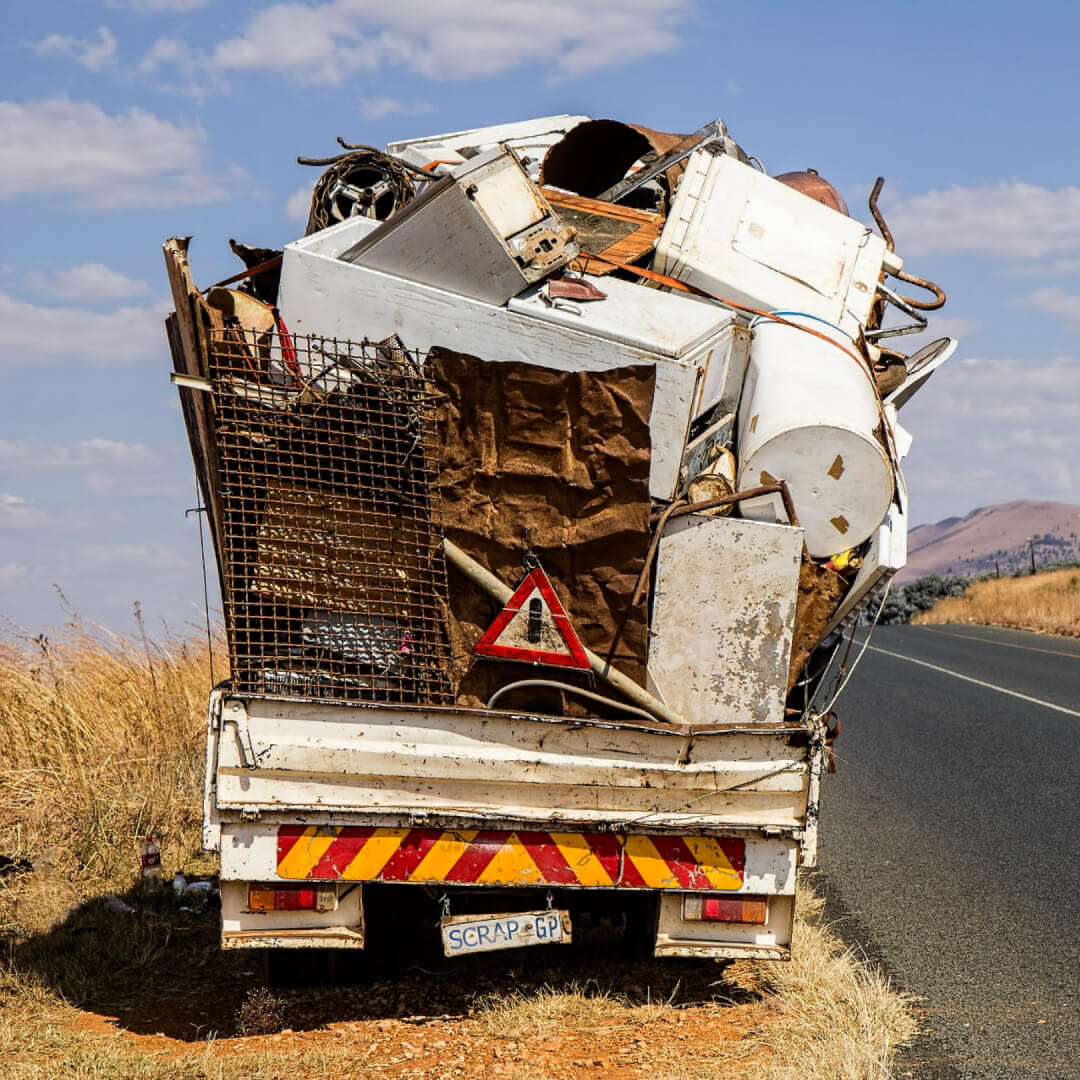 Many RV campers, especially first-timers, tend to overpack. But overpacking doesn't just take so much space in your camper. It also adds weight to your camper load and undermines your safety. Check your vehicle manual or label for its Cargo Carrying Capacity (CCC) and stick to it

6. Not checking the tires
Flat tires are the most common problems RV campers encounter on the road. It's important to get your tires and tire pressures inspected by a mechanic before you go to ensure a smooth and safe ride.
7. Not inspecting your vehicle before        leaving
Sign and Drive Coverage with Good Sam Roadside Assistance! Plans Starting at $49.95! Shop Now!
Aside from the tires, there are many other things you need to check before your trip. These include the headlights, brakes, and storage compartments. Don't forget to retract all slides awnings and TV antennas, unplug appliances and electrical items, and disconnect water hoses and other connectors.
8. Not securing your stuff
Secure cabinets, food in the refrigerator, clothing, and devices by organizing them carefully. Use shelf grip waffle matting for the interior of your cabinets and drawers.

9. Cleaning your RV kitchen floor with      flowing water
Doing this can cause corrosion and damage your camper. Instead, use a slightly damp rag or towel to clean surfaces in your RV. 

Don't Miss New Year Savings! Good Sam Travel Assist Plans Starting at $59.95! Learn More!

10. Using the wrong kind of toilet              paper
Choose RV-friendly (preferably biodegradable) toilet paper that disintegrates easily and doesn't clog your sewage tank. 

Keeping your RV well-maintained is necessary to avoid accidents and costly repairs. Avoiding these common mistakes is the key to an enjoyable, safe, and comfortable trip

About The Author
Megan Jones is an author who works at grizzlytarps.com. She mostly writes about camping, interior and exterior maintenance, healthy living, and related topics. If you are looking for the best camping spots, encourage your inner child to come out, honing your teamwork or maximizing your family time while camping, she's the person to turn to. 
Do you have any suggestions or comments on this topic? You can add them to this page by using the comments section located below.