FTC Disclosure: I get commissions for purchases made through some of the links in this article for more information, visit our Advertising Disclosure Page.
Rv Travel Tips for the Beginner and Seasoned Rver
RV Travel Tips for the Beginner and Seasoned RVer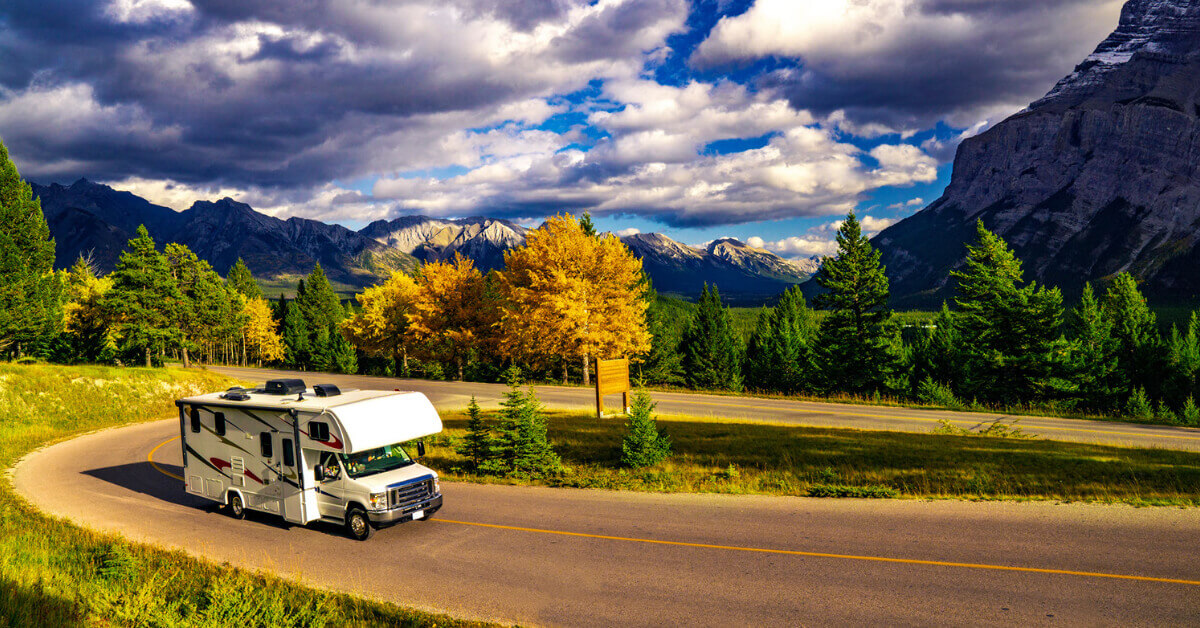 By John Noble
These RV travel tips for the beginner and seasoned RVer will prepare you for your next RV adventure
There's never been a better time to take up the RV life. Whether you're a weekend wanderer, a snowbird or a full-timer, there's an RV to suit any travel budget and any taste. With baby boomers starting to reach retirement age, more and more people are taking to the road with their motor home, RV or travel trailer. The Recreation Vehicle Industry Association recently reported that over 11 million American households have an RV, motor home or travel trailer and that there are as many as 30 million RV enthusiasts in the US, this article on RV travel tips for the beginner and seasoned RVer will help them.
Share This Page
Save 10% on campground fees when you become a Good Sam member Today!
Seeing the country in an RV offers many benefits to the traveler looking for an affordable and exciting way to spend quality family time. According to one study, a family of four can save up to 74% traveling by RV instead of more conventional ways. And with more than 16,000 public and privately-owned campgrounds in the US, there's a site to fulfill everyone's vacation fantasy, whether it's an oceanfront view, hiking trails, casino gambling or tennis. 
RV travel is easy to learn, and once you've got the hang of it, there'll be no going back! Here are six helpful RV travel tips for the beginner and seasoned RVer that will come in handy for your next RV dvelnture.
Map it Out
A large part of the RV appeal is the exhilarating freedom of the open road to go wherever you want, whenever you want. But it helps to have a solid travel plan in place. If you know where you're heading, you can determine the best route, which offers the most interesting places to see. Look in travel guides, contact tourism boards in states you'll be passing through, and search on the Internet. Make sure to have the correct road maps with you.
A GPS system is a good idea as well, especially if you're new to this kind of travel. If you've carefully designed the route you'll be taking, it makes it easier to do spur-of-the moment things like checking out that oddball museum you just spotted on a roadside billboard!
Sign and Drive Coverage with Good Sam Roadside Assistance! Plans Starting at $49.95! Shop Now!
Have A Checklist? Just Checking
During your pre-trip prep, in addition to working out what needs to be in the RV, put together a thorough checklist of things to do when setting up at a campground. There are the basics, like finding out where all the campground connections are, making sure your RV is level and properly hooking up your water, gas, and electric systems.
Don't forget comfort concerns, like making sure you've packed your favorite CDs and DVDs and those new lawn chairs. Equally important, you should have a second checklist of what has to be done when you break camp, both in terms of setting up your RV for departure (quick hint: when you think the job is done and everything is ready, check again).
Be Prepared - Have A 'Just-For-The-RV' First Aid Kit
Always make sure you have a fully stocked, up to date, just-for-the-RV First Aid kit, and keep it in an outside storage compartment. It should include basic medical supplies (bandages, ointment, OTC pain reliever, insect repellant, scissors, etc.) and items like a flashlight, paper and writing implements, and a disposable camera in case you have to take photos of an accident site.
If you don't feel up to the task of putting one together yourself, an extensive range of ready-made First Aid kits are available for purchase. Also include an emergency supply of must-have medications and a list of important contact names (family members, doctors, insurance agents etc).
Camping with Kids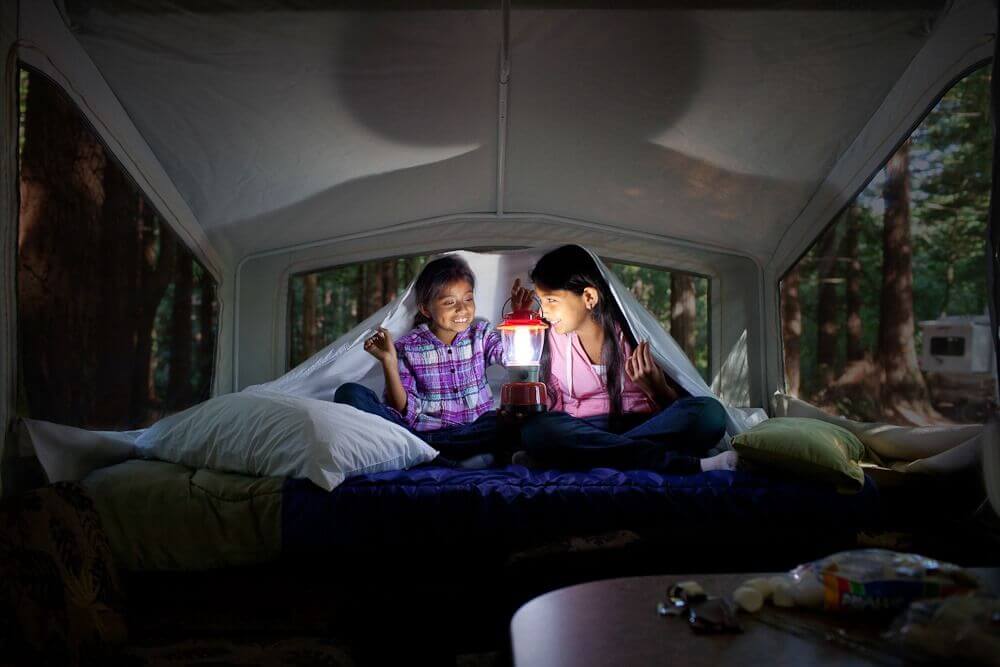 If you're traveling with children, make sure to set aside time during the day for outdoor activities, as even the roomiest RV can be confining for kids. And give each child his or her own space in the RV, no matter how small, for personal stuff and toys and games.
RV traveling is a unique opportunity for your children to see new and different places and faces. There are often plenty of other kids at campgrounds – but be sure to walk around a new campground with your children when you first get settled there. They need to know which campsite you're in and how to find it from other places on the grounds. If you're also taking the family pet, check beforehand to see if they're allowed at the campground 
A Little Help from Your Friends
When in doubt, ask your fellow RVer. However well-traveled you might be, odds are there's someone you'll meet along the way who has been somewhere you haven't, solved a problem you haven't yet encountered, or spotted an out-of-the-way delight you've never heard of. No matter how much research you've done, there's bound to be a campsite you haven't read about, a storage system that has escaped your notice – or a funny anecdote that you'll laugh about for years to come. The new folks you meet may or may not become close friends for life, but they're an important part of the RV travel journey.
Now that you understand these RV travel tips for the beginner and seasoned RVer, you need to hit the road and start your RV adventure.
About The Author
John Noble is the Marketing Consultant for Sky River RV Inc - a California-based sales and service RV dealership featuring Itasca and Airstream RV, motor home and travel trailer units. For 100% customer satisfaction and personal customer care in new and used RV sales, repair/service, parts and RV rentals that has placed Sky River RV 'a cut above the rest' in RV dealers in California go to http://www.skyriverrv.com 
Return to the RV Lifestyle Articles page from the RV Travel Tips For The Beginner And Seasoned RV Enthusiast page