FTC Disclosure: I get commissions for purchases made through some of the links in this article for more information, visit our Advertising Disclosure Page.
RVing Petiquette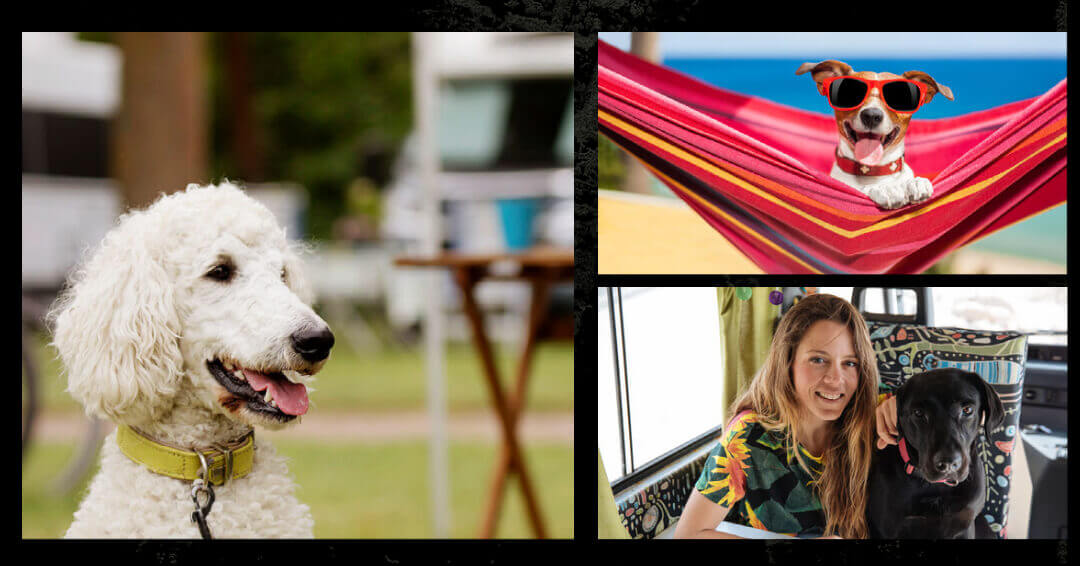 By RV Lifestyle Expert Author 
Jaimie Hall Bruzenak
Visit Pine Country Publishing to see all the books available from Jaimie Hall Bruzenak and all the other RV Lifestyle Expert Authors
While most RVers are responsible pet owners and use RVing Petiquette, the few who aren't can jeopardize the ability of all pet owners to stay in a park
Can I travel with my pets? Yes! RVers travel most commonly with dogs or cats though I've heard of birds, fish, and horses too. Whichever pet you travel with, have a health certificate and a record of their shots. Some RV parks do not allow pets or restrict the number, size, or breed so check ahead. 
While most RVers are responsible pet owners, the few who aren't can jeopardize the ability of all pet owners to stay in a park. Here are a few reminders for being a good neighbor:
Take your dog right to the area designated for dog walking. Other guests do not appreciate have male dogs use their tires as posts or leave deposits on their site.
Pick up after your pet. Carry a plastic bag or two so you are prepared.
Do not allow your pet to cut across or through other RV sites. That is the guest's "private   property" for the time they are here.
Don't leave your pet unattended outside your rig. All sorts of calamities could occur. Someone walks through your site and upsets your pet, a loose dog bothers yours, a child approaches your pet, a coyote could snatch a small pet even in an RV park. Someone could even take your pet. Don't take a chance.
Remember, no matter how friendly and well-behaved your pet is, some people are deathly afraid of animals or allergic. Make sure the other person welcomes attention. Be prepared to educate people, especially children, on how to approach and pet your dog or cat.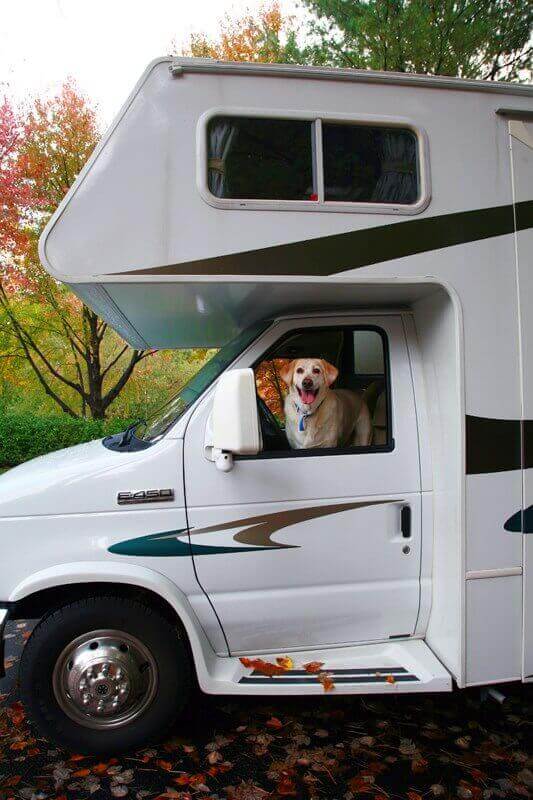 Leaving your pet alone in the RV
Another helpful hint is to train your dog not to bark more than once. A noisy dog will be most unwelcome, especially if it barks continuously at everything that walks by. Squirt guns and other devices can assist with training. 

When leaving your pet in the RV while you are gone, make sure the temperature stays comfortable. Leaving the AC on or a TV or radio on low volume will mask outside noises. If you will be gone an extended time, check to see if someone in the park could walk your dog while gone. Perhaps another guest who is a pet owner would do it for you or you could trade days so you could each enjoy the area.

Pets are great companions and can add to your travels. Dogs, particularly, love to check out new territory. However, follow the rules at the RV park or campground plus the above reminders and everyone will enjoy having you as a neighbor. 
Sign and Drive Coverage with Good Sam Roadside Assistance! Plans Starting at $49.95! Shop Now!
About The Author
Jaimie Hall Bruzenak the author of RVing Petiquette is an RV Lifestyle Expert. She has been RVing since 1992. She is the author of Support Your RV Lifestyle! An Insider's Guide to Working on the Road.
Return to the RV Lifestyle Articles page from the RVing Petiquette page