FTC Disclosure: I get commissions for purchases made through some of the links in this article for more information, visit our Advertising Disclosure Page.
Truck Camper Vs Travel Trailer
Truck Camper VS Travel Trailer Which one is right for you?
By Lucas Smith
Truck Camper VS Travel Trailer, Whose the Winner?
Are you trying to decide between a truck camper and a travel trailer? We got you! Both these RVs have their benefits. Truck campers have better mobility and are much easier to drive around. Travel trailers, however, offer more living space and can be more affordable. But which one is perfect for your trip?
Share This Page
Good Sam members enjoy instant discounts on fuel. Join Today!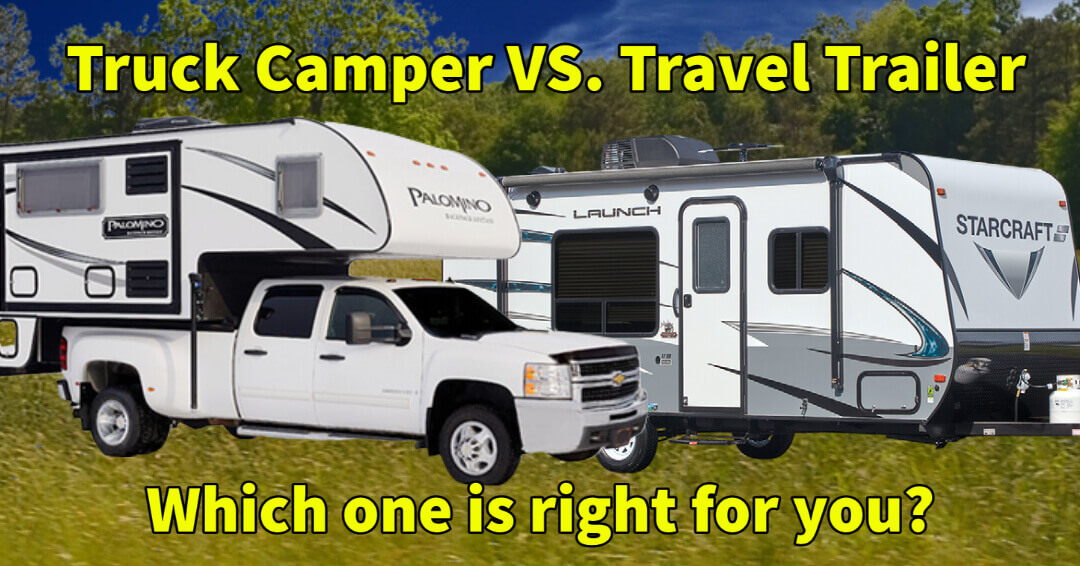 In this article, we'll explore all the major benefits of truck campers and travel trailers and help you decide which one to choose. Let's get started.

1. Truck Camper VS. Travel Trailer: Comparison table 
| | | |
| --- | --- | --- |
| | Truck Camper | Truck Trailer |
| Interior | Limited | Flexible |
| Spaces | Small, truck-dependent | Custom |
| Price | More Expensive | Cheaper |
| Mobility | Easy | Tricky |
| Gas Mileage | Better | Worse |
| Tow Capability | Yes | No |
| Maintenance | Easy | Tough |
| Motorized Mechanism | Yes | No |
2. Truck Camper Vs. Travel Trailer: Details Comparison:
Interior
Truck campers are customized for your truck, but they have the same width. By design, they can't be larger than the truck they are mounted on. However, you still get a comfortable sleeping space at the top, a kitchen area with some cabinets, and a couch. Smaller units like this are easier to clean, but they do heat up and cool faster. 
Travel trailers give you more freedom with interiors since they can be as large as you want. You also get to design a custom, elaborate interior décor, and floorplan that matches your taste. If you want, you can separate the sleeping area and kitchen entirely.
Space
In general, truck campers only have enough space to fit you and your traveling partner. Bringing a pet or children along will require some frugal space management, especially if you have a small truck. If you need more space, you can add more slides, which invariably adds more weight. 
On the other hand, the average travel trailer has way more storage and legroom. They are usually longer and can fit a 35-foot long bed — spacious enough for a family of four. Travel trailers can carry kayaks, power generators, furniture, and more camping gear, unlike truck campers. 
Price
Short answer — travel trailers are cheaper per square foot. Truck campers cost about $150/sq. ft while travel trailers cost around $100/sq. ft. You may find truck campers going as high as $60,000 compared to travel trailers of similar quality with a $35,000 price tag. 
It is no surprise that truck campers cost that much, considering they are often customized for each truck. Conversely, trailers attach to the tow truck with a ball hitch. Since any truck can pull them, they are also easier to resell. Their comparatively lower price is why travel trailers are a common starting point for new RV enthusiasts. 
Also, truck campers are usually classified as cargo in most US states. This means that they may not need additional insurance, unlike travel trailers. 
Shop Camping World Products on Sale Now!
Mobility
Finally, this is one of the factors where truck campers have an unmatched advantage. Less length means they are comparatively easier to drive around town and on road trips. If you're towing a trailer and have to make a U-turn on a narrow road, you'd have to be an expert driver not to get stuck or dent the trailer. 
With truck campers, you can park anywhere, including residential streets. But parking an extended trailer requires more parking room and planning. Truck campers allow you to navigate the smallest gas stations, highways, dirt roads, and back roads without stress. 
Gas Mileage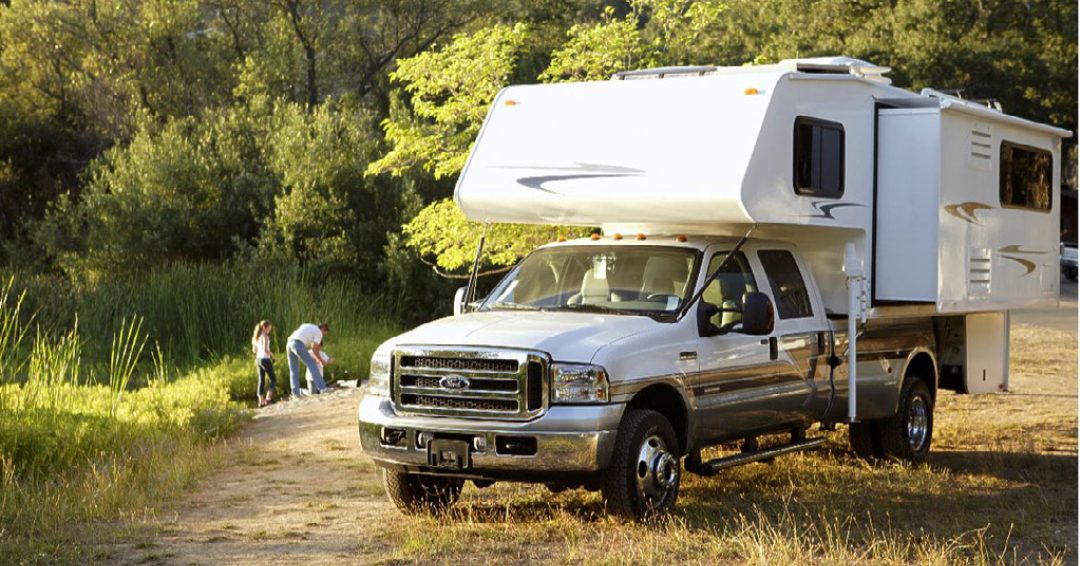 You want to keep gas mileage top of mind if you'll be taking frequent trips. If they are long trips, you can't afford to be stuck in the middle of nowhere. For maximum cost savings, choose the truck camper. They offer better gas mileage, and you'll find that it drives longer than travel trailers on the same fuel.
The reason may come down to how heavy travel trailers can get. Because they have more space, you'll likely fill it up with everything you could need, increasing the weight. Pulling all that weight could burn more fuel in the long run. 
Tow Capability
Your trip might include doing a bit of boating, fishing, or kayaking. In that case, you might want to bring your equipment along. The great thing about truck campers is that they allow you to tow something else behind your truck. In fact, you can hook up a travel trailer right behind your truck while carrying a truck camper as well!
You don't have the luxury of towing additional equipment if you already have a travel trailer. Boats and such can't be attached behind a travel trailer. Anything that can't fit in the trailer has to be left behind. 
Sign and Drive Coverage with Good Sam Roadside Assistance! Plans Starting at $49.95! Shop Now!
Maintenance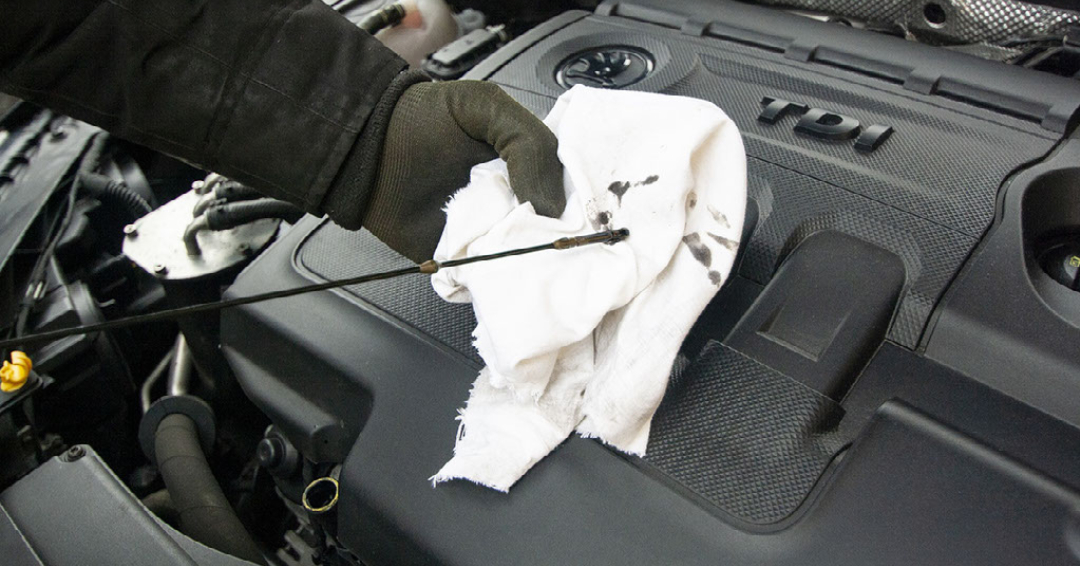 Maintenance can be daunting with the travel trailer. It adds an extra set of wheels and tires that need to be taken care of routinely, just like your car's. On the other hand, truck campers are easier and cheaper to maintain. It doesn't have any wheels or moving parts, so there's usually not much that might need routine checkups. 
Choose the truck camper if you don't have the time or know-how to keep a travel trailer in good shape. Its maintenance doesn't extend much beyond what you need when fixing a truck as opposed to travel trailers, which are separate recreational vehicles. 
However, if you're using many motorized mechanisms in your truck camper, you might have more mechanical parts to worry about.
Motorized Mechanism
Truck campers have motorized mechanisms, which can make them feel more like home. For instance, you can use such mechanisms to adjust the temperature inside the living space. Contrarily, travel trailers don't have motorized parts and aren't powered by the vehicle. You may need to carry along your generator. Thankfully, you have the space for it in the trailer.

In Conclusion
Travel trailers have more space, are less expensive, have great resale value, and don't have motorized mechanisms that may affect maintenance. However, they are difficult to maneuver, park, disassemble, and store. Truck campers offer better mobility, better gas mileage, easier maintenance, and you can tow other RVs or equipment. Their main cons are their limited storage space and price. 
But which to choose? If you're going for short, infrequent trips, a travel trailer works well for you. But if your trip is long or you travel often, a truck camper is the best for you.
About The Author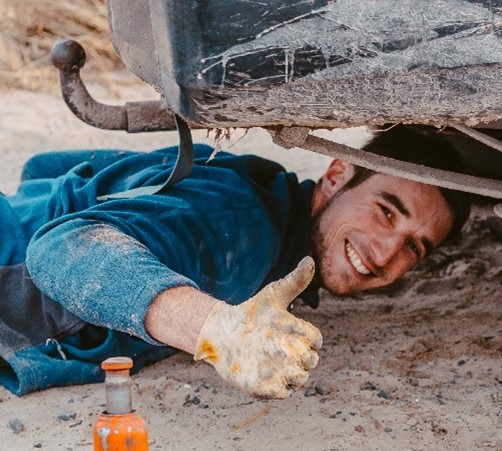 I'm Lucas, a car mechanic, and blogger. I created off-roadinternational.com – an off-road blog to share Tips & Trick for Off-road vehicles and review top off-road-related products.
I have over five years of experience in the field, and now I want to share it with everyone who has the same off-road hobby.