FTC Disclosure: I get commissions for purchases made through some of the links in this article for more information, visit our Advertising Disclosure Page.
Vacation Diary
How to Document Your RV Vacation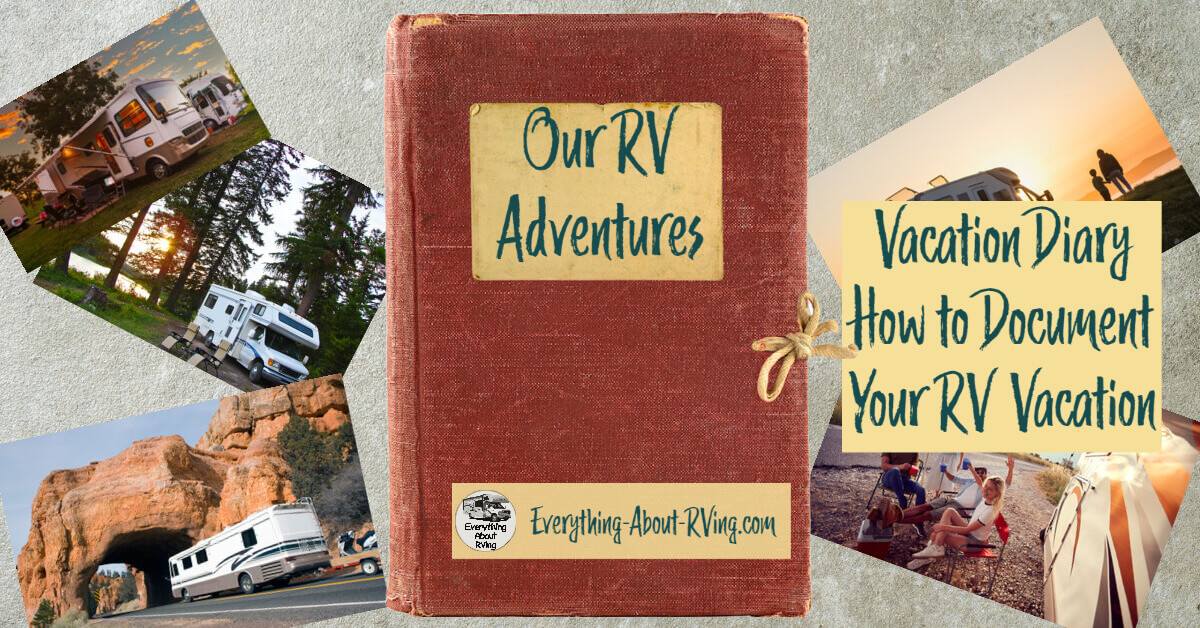 By Anna Medina
A travel journal, also called a vacation diary, is the perfect way to document your RV vacation
A vacation diary is the perfect way to document experiences to cherish your memories years or even decades afterward. If you are an RV enthusiast and decide to go on vacation, keeping a journal can become an enjoyable new hobby. Here's everything you need to know about vacation diaries and how to start one.
1 Choose Your Diary
First, you will need to choose your vacation diary. Even though you will be traveling in the comfort of your RV, you will still be on the road. This means that you need to find a notebook, journal, or diary that will be strong enough to withstand the test of the road.
The best diaries are usually the ones that have a strong spine and an equally strong cover. Opt for sewn binding, but glued binding and spiral coils are also a good choice. It's also great if a lock or tie keeps your vacation journal closed while carrying it or storing it somewhere.
Save 50% Off of Campsites with Passport America

2 Plan Your Trip
While you might want to do this elsewhere, it's still a fun idea to plan your trip in your vacation diary. This way, you can use your list of things to take with you again during future travels, choose the most convenient for you transportation industry solutions, and so on. On the other hand, it will be yet another memory you can relive by reading your diary later.
You can include anything and everything when planning your RV trip in your vacation diary. From your budget to your essentials to a pet you are taking with you. After all, traveling in an RV is different from the usual plane flights or even bus trips. Plan your trip the way you want it to be.
3 Note Your Expectations
Another thing you can write about before you set off on your trip is what you expect from the vacation. Noting your expectations in your vacation diary is the best way for you to then be able to reflect on the trip after you come home.
If you are unsure how to write about your expectations, you can get help from a professional writer. You can check a website with the ratings of the best writers and choose the one who will explain to you how to write about expectations. You can write about the places you will be visiting, the food you want to taste, and so on.
4 Document Information
Throughout your trip, you can use your vacation diary to document important information just as much as for writing about your experiences and feelings. For instance, you can keep track of your finances on a separate page in your diary so that you don't run out of money suddenly.
On the other hand, it's worth noting down new pieces of information that you come across unexpectedly. If you meet someone (a fellow RVing enthusiast, for example), you can get their contact details and write them down in your diary. Likewise, if there are new places you discover that you would like to visit again in the future, you can write about them too.
5 Write About Experiences
This is what you will be writing about most of the time. Your RV vacation diary is meant to help you document everything you are going through on your trip. Here are the questions you can ask yourself to write about your experiences:

What are the places you visited?
Who did you meet?
Which food did you try?
Which music did you listen to?
What did you buy?
Which activities did you participate in?
6 Express Your Feelings
In addition to your experiences, you can also write about your feelings during the trip. Experienced writers from the top paper writing services say that expressing your feelings on paper is a way to organize your thoughts and then recall them in the future. Here are some questions to help you:

What did you like/dislike?
Which places would you like to visit again?
What was your favorite experience of the day?
What would you recommend to your family and friends?
What were you upset by?
What were you surprised by?
What made you happy today?
7 Draw and Doodle
One of the best things about a vacation diary is that it's not just a journal where you simply write down your thoughts. Of course, you can do just that, but if you want to document every aspect of your vacation, you need to add some flair to your diary. You can do this by drawing and doodling.
When bullet journaling became popular a few years ago, many people posted photos of their bullet journals. Decorating these journals is popular, so why not do the same with your vacation diary? You can draw the places you've been to, the food you ate, and the people you met. If you are bad at drawing, simply doodling can help you make the pages of your diary look prettier.
8 Add Photos
Likewise, adding photos to your vacation diary is a good idea. In the digital age, we are used to taking pictures with our smartphones, but that doesn't mean you shouldn't keep physical photos. When you return from your RV trip, print out your favorite photos and add them to the pages where you write about specific days on your trip (keep free space for this).
Besides photos, you can also add small things you got on your trip. For example, you can dry flowers or plants that you found growing next to your RV when you stopped in the field for the night. You can also add packaging from the food you ate (e.g., the cover from a candy you ate that is particularly interesting).
9 Reflect on Your Trip

When you return from your vacation, you can sit down with your vacation diary to reflect on your trip. Reflecting on your experiences can help you get a whole new array of feelings and emotions. Read through your diary and review what your thoughts were before and during the trip. Then, write down what you are thinking at the moment.
If you are unsure how to express your thoughts and feelings well while reflecting on your trip, you can get help from an experienced writer from the custom writing reviews site Trust My Paper. They will help you figure out what you want to write and then help you put these thoughts on paper.
10 Store Your Diary Safely
Last but not least, don't forget to store your diary safely. If you have already finished writing in your diary, there is no point carrying it around. However, it would help if you also took the time to find a good place for it.
You can store your vacation diary in a box or on the shelf with books. Just ensure it isn't getting worn out because of the sun's rays, humidity, or other reasons. If you store it safely, even your children and grandchildren can read it long after you are gone.
Final Thoughts
To summarize, vacation diaries can be a great way to document your feelings and experiences while vacationing in your RV. Use the tips in this article to help you make the most of your travel journal and then use it when you are older to relive the memories you have of your vacation.

About The Author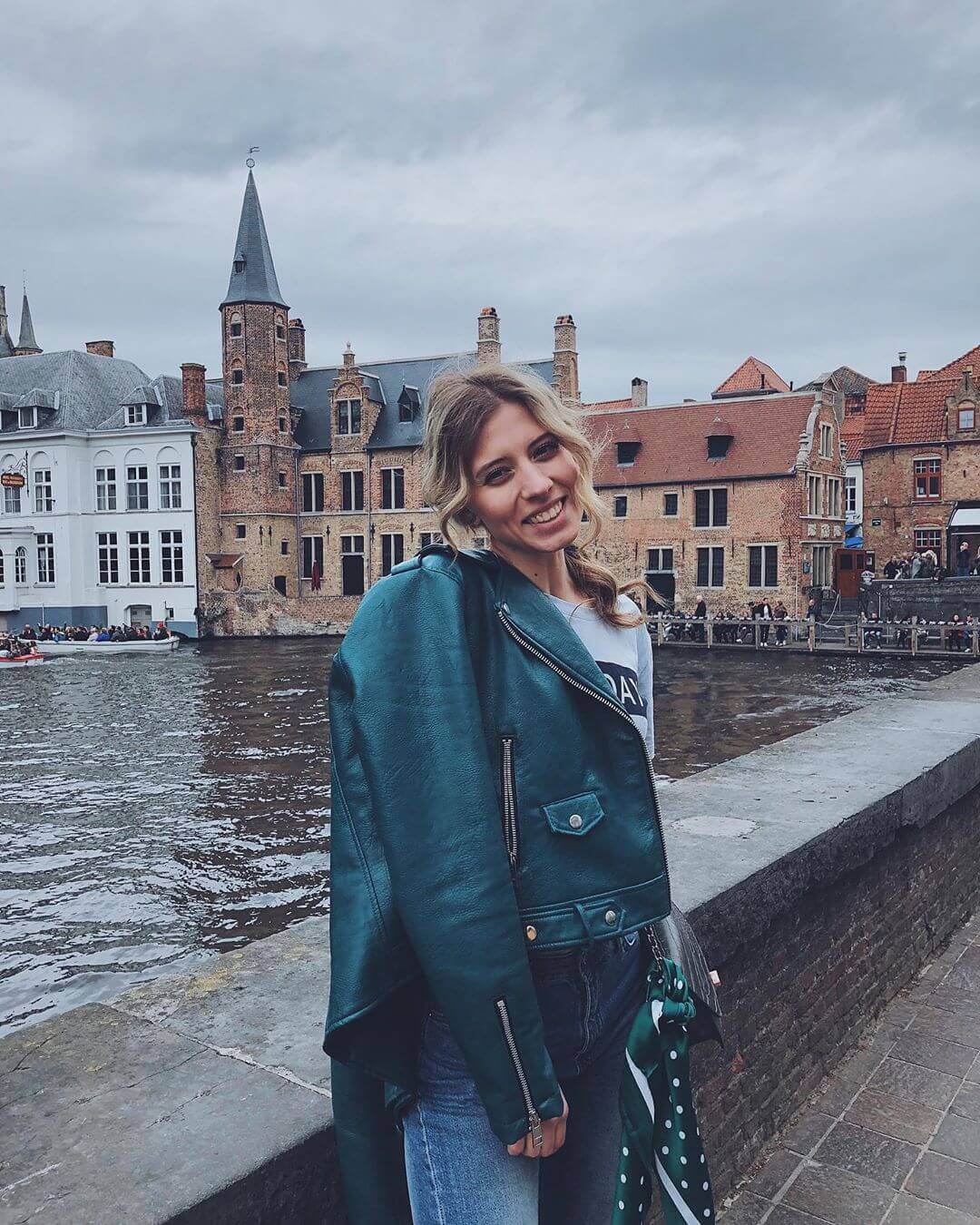 Anna likes writing from her university years. When she graduated from the Interpreters Department, she realized that translation was not so interesting as ratings writing was. She trains her skills now working as a freelance writer for top paper writing services on different topics. She always does her best in the posts and articles.