We Are Getting Terrible Reception On Our RV's TVs, How Can We Fix It?
by Lee
(Modesto,Ca)
We are not getting good reception on our t.v.We have a 1998 winnebego brave.The spanish stations are really clear,but the local stations are snowy.We have a wind up with a dish on top.

ANSWER Greetings Lee thanks for submitting your question on our Ask An RV Question Page.

First let's make sure that you are using the right type of antenna for off the air broadcasts. You have thrown me off by stating that you are using a crank up Dish Antenna. It sounds to me like you are trying to use a satellite dish to receive regular off the air TV.

Please take a look at the antennas in the pictures below. The top two antennas are for receiving regular off the air TV. The last one is for Satellite TV and will not work for off the air TV. In order to use the satellite dish you must have a satellite receiver and be subscribed to a satellite service such as the DISH Network or Directv.


Common RV TV Antennas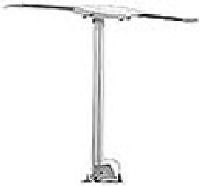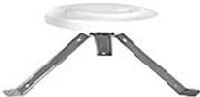 RV Satellite Antenna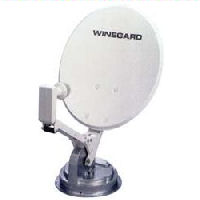 If you are using the Satellite Dish to try to get an off the air TV signal that is your problem.

The cause to your problem may also be due to the conversion to Digital TV that all stations are undergoing right now. Effective June 12, 2009 all TV stations are required to switch over to digital
TV transmissions and to cease broadcasting analog TV signals. Even though the due date is not until June, some TV stations have already shut down their analog signals and are only broadcasting digital signals.
In order to receive these TV stations with an antenna, you need to have TVs that have digital tuners built in to them or need to purchase a Digital TV Converter Box and connect it to older TVs, so they can continue to receive off the air TV signals.
So, if you were getting more channels before and in the last couple of months you are no longer getting the same channels, it could be that the broadcasters in your area have shut off their analog signals.
We have some great information on our website about how the digital TV transition effects RVers so please read the answers to following questions to get more information on what you need to do.
Does Our RV Need A Digital TV Converter box?

Did We Purchase The Right Digital TV Converter Box For Our RV?
How Do I Install A Digital TV Converter Box In My RV?
I hope this information has been helpful to you. If any of our visitors have some tips or suggestions for you, they can add them by clicking on the add a comment link located near the bottom of this page.
Happy RVing
RVing Al