What AMP Electrical System Does a Camper From the 1980's Have?
FTC Disclosure: I get commissions for purchases made through some of the links in this article for more information, visit our Advertising Disclosure Page.
What AMP Electrical System Does a Camper From the 1980's Have?
by Anonymous
Is a camper from the 1980's more likely to be a 30 amp or a 50 amp?

ANSWER: Thanks for submitting your question on our Ask An RV Question Page.

My best guess is that it is probably going to be a 30 AMP electrical system.

The simplest way to tell for sure is to look at the male plug that your RV uses to plug into shore power.

Take a look at the pictures below so you can correctly identify the amperage of your RV's electrical system.


Leave your RV repair bills to us—Good Sam Extended Service Plan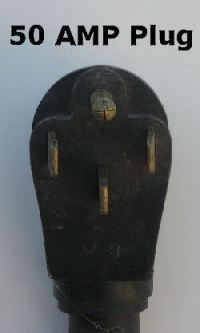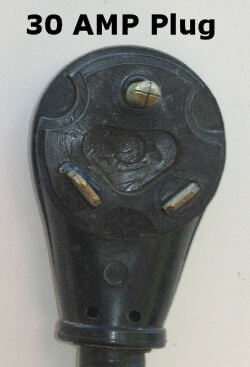 Hope this helps.
Do you have any suggestions or comments on this topic? You can add them to this page by clicking on the "Click Here To Post Comments" link located near the bottom of this page.
Protect your RV and your family while on the road: Join Good Sam RV Emergency Road Service Today and save!
Happy RVing
RVing Al
Don't Forget To Visit The Everything About RVing Stores. If It Has To Do With RVing And The Outdoors The EARV Stores Have What You Are Looking For!
RV Accessories - Sporting Goods - RVing and Travel Books and How To Videos - Kindle Accessories and Books - The RVers Gift Shop - The RVer Mall - Buy or Sell An RV
Join in and write your own page! It's easy to do. How? Simply click here to return to Ask An RV Question.

Shop Best Prices on RV Fridges, Kitchen Appliances, Griddles, Stoves, Gas Ranges, Fireplaces at Way Interglobal Today!
Get Your Article Published on Everything About RVing
If you have written an article about RVing, Camping or the Great Outdoors and you would like us to publish it on Everything-About-RVing.com, please visit our
Submit An Article Page.