FTC Disclosure: I get commissions for purchases made through some of the links in this article for more information, visit our Advertising Disclosure Page.
RV Camping?
7 RV Tips to Plan, Prep, and Pack
Your RV will allow you to take your home on wheels and find a world of exploration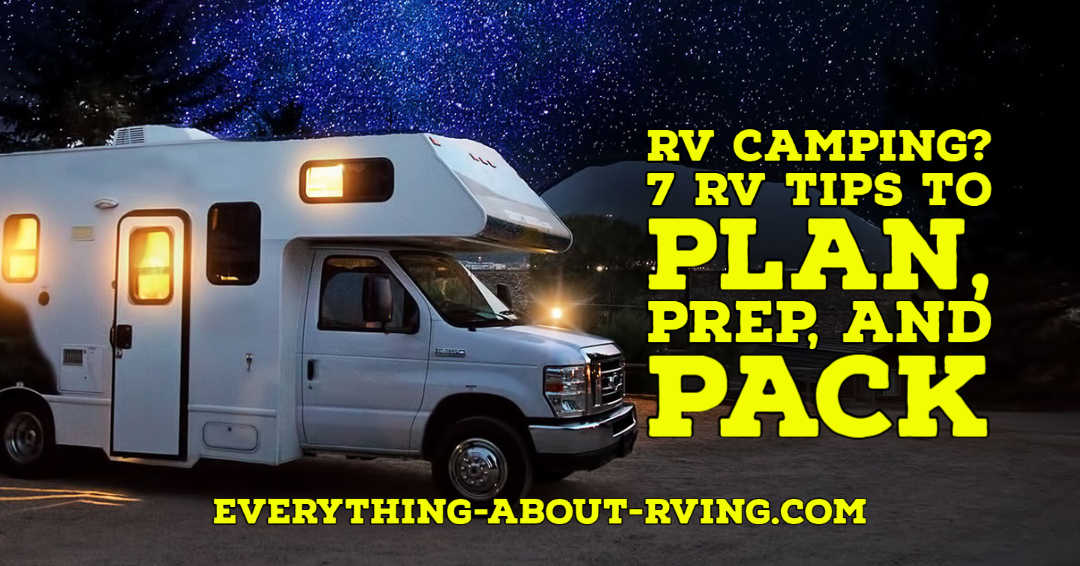 RV camping is not for everyone, but with the right tools and preparation, it could be. Your RV will allow you to take your home on wheels and find a world of exploration; here are a couple of tips to get you adequately prepared for your trip. 
Share This Page
Save 10% on campground fees when you become a Good Sam member Today!
Checklists
Before going on any trips or long drives, ensure you have a checklist prepared. RVs require maintenance and upkeep after every trip; therefore, having a checklist the first couple of times you prepare will automatically train you to do these things. It is beneficial for a new RV owner who is not acquainted with the multitude of checkpoints in and outside of the RV itself. 
Know Your Specs
Before embarking on an extended road trip, make sure you know the specifications of your trailer/RV; whether you are driving or pulling, it is essential to know your RV's height and weight. Knowing these specifications will only be of use to avoid any accidents on the road, and it is a simple one time check to cross off the list to ensure a safe and comfortable drive. 
Add your specs to your checklist for future use. Most you can check off visually, such as; the awning is pulled in and tightened, is the slider drawn in, are all latches secure outside and inside. This is mainly used while packing up after a trip, as it is most useful to ensure you don't leave any items behind and don't forget to lock down anything on the RV.
Sign and Drive Coverage with Good Sam Roadside Assistance! Plans Starting at $49.95! Shop Now!
Make Sure You've Done Scheduled Maintenance
But there is maintenance required before leaving for a trip. Before driving, whether it is your first time or fiftieth, you will want to check the tires and tire pressure; the blow of a tire on a highway can be the end of an RV trip before it even begins. Save yourself the trouble and check before leaving. 
Practice Your Setup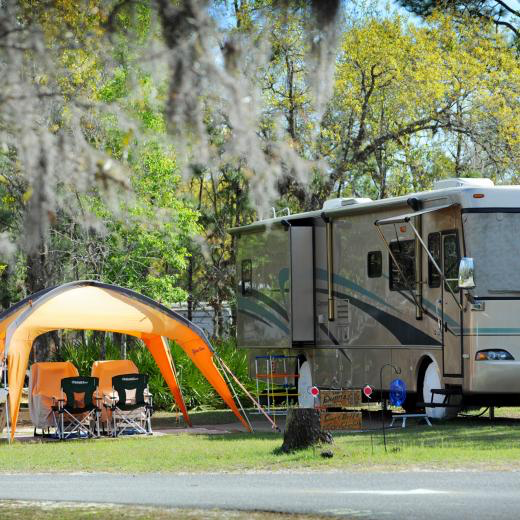 Your initial set up will become your home on wheels, best ensure you have the most comfortable and enjoyable trip. Like your pre-drive checklist, you may want a separate set up list as well. 

Ensure you have proper drainage, and your sewage is hooked up; if you are unsure of the previous owner's sewage, drain it to be sure it is not backed up or clogged for your stay. Most RV parks or campgrounds have a sewage drainage station on-site; use that throughout your visit. 
When you arrive at your campsite, check the ground and ensure your RV is resting on level ground; once your RV is parked and situated, secure the wheels in place with blocks, you will want to do this anytime you park. Hook up necessities such as water and electricity; again, most campgrounds should have this on site.  

Save 10% on campground fees when you become a Good Sam member Today!
Make it Cozy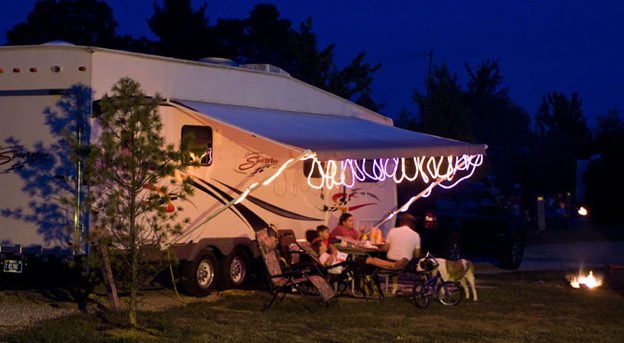 Unload and unpack by pulling out any slides or pop-ups. Every camper is different, but you can never go wrong by bringing your own touch from home to make your stay all the more cozy and comfortable. If you have not already prepared meals and any food, you may want for your upcoming visit. Many campgrounds have stores on-site or find a nearby grocery to stock up. 

There's Always Room to Learn More
Camping comes with the connotation of tents, sleeping bags, and fires. While it can be all of those things, camping in an RV is a much different experience from tenting. Consider the' RV an extension of your home, a home on wheels, where all of your standard amenities are simply a little more compact and closer to the wilderness. 

Although you can cook on the stove inside, campgrounds often come with fire pits, making for a unique and new way to make dinner. Mountain pies are a classic campfire favorite that is simple and easy to make. And don't forget dessert— s'mores! There are hundreds of different mountain pie recipes and other campfire dinners that are simple and easy to make, such as hotdogs, hamburgers, and chicken. 

Take Advantage of Nature

Save 50% Off of Campsites with Passport America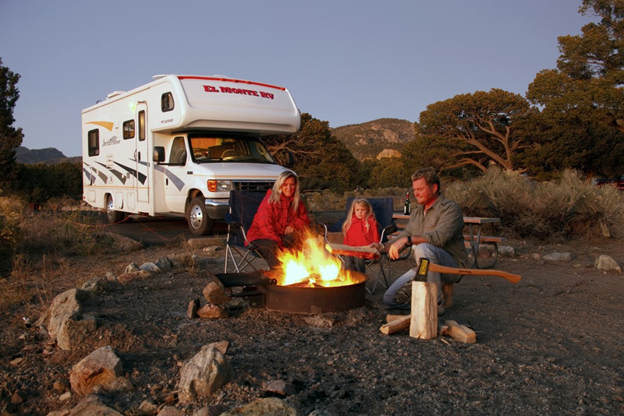 Take advantage of the time and space you have while camping and have meals outside; picnic tables generally come with a campsite but bring your chairs and seats to be most comfortable. Remember to bring lights for the outside of your camp at night; lanterns and headlights become vital when the sky goes dark and there are no streetlights. 

Conclusion
Rv camping is a bit of glamping— glam camping— but you are still in the wilderness. Bring the items you would use on a hike, such as a bug spray, walking shoes, hat, and sunscreen. Bicycles are also a great way to get around the campground and see the different scenery around; many campgrounds even have bike trails for people of all ages. 

Camping is all in what you make it, and if you put in the work and prepare thoroughly for the trip, it will all be worth it. 

Do you have any suggestions or comments on this topic? You can add them to this page by using the comments section located below.