FTC Disclosure: I get commissions for purchases made through some of the links in this article for more information, visit our Advertising Disclosure Page.
9 Essential Things You Must Have In Your RV
These 9 essential things will make your RVing trip better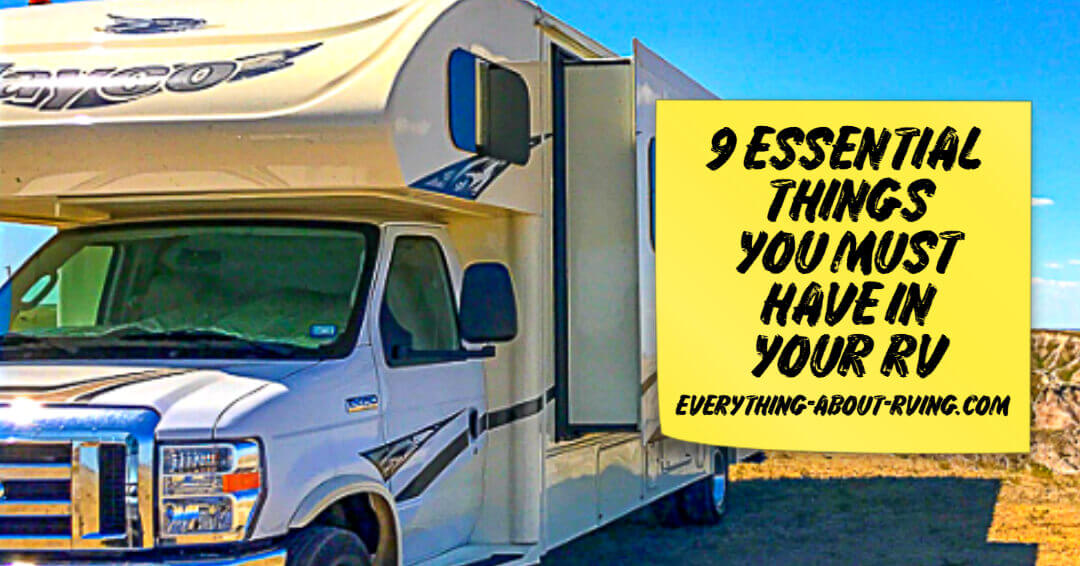 By Claudia Jeffrey 
Whether you are a newbie or an RV-travelling pro, there are absolute essentials you must have. Being on the road requires a lot more than just cooked food and safety. So like many other aspects of our life, technology is here to help you.
Here are nine gadgets that are a must-have for hitting the road in your RV for the real RV geeks out there…

9 Tech Must-Haves for RV-Camping 
1. Surge Protectors
These surge protectors come in two types.
 Surge Protector and EMS for 30 Amp
 Surge Protector and EMS for 50 Amp
There is a component called EMS that works as a protector for your RV. It protects the RV from automatically shutting down when there is a fluctuation of voltage. It saves power when over or under voltage situation arises and extends engine life in the process. It may seem expensive, but it is a long-term investment gadget. It will last you through many harsh kinds of weather and longer trips before giving up. But you can't simply go without one of these. The gadget will tell you what issue is there before turning off damaging current going into your RV. It also helps in preventing a fire in your RV caused by a power surge even when you are not there.
2. Generator
Sign and Drive Coverage with Good Sam Roadside Assistance! Plans Starting at $49.95! Shop Now!
A generator is probably an essential accessory when opting for RV-camping. It is a must-have gadget for boondocking and dry camping. No matter how often you hit the road or choose to stay aboard while you take a stop, generators are necessary just in case your battery runs out. Or you decide to stay on the ground longer than expected.

3. Air Compressor
Don't wait for your first flat tire to make you realize you need one of these. Carry an air compressor as one of many essential emergency tools. You'll feel you're compromising your budget and car space for something you might not use as often. But given that you might not need it as often, whenever you do need it, it will come in handy. Also, as an extra precaution, make sure to check for flat tires. Check the tire pressure of each of the four tires before hitting the road. So it will save you time, and you can fix whatever issue before the journey than during it.
4. Walkie-Talkies
While traveling by road and camping at campgrounds, you may never know where you'll lose cellular service. Therefore, walkie talkies come in very handy. They may seem old school but our technologically advanced goods, i.e. cellphones, are bound by cellular service and internet signals. Whereas when it comes to walkie talkies, you have a broad spectrum of channels to select from for getting a connection.
5. RV GPS
A GPS itself is a crucial part of any traveling expedition. However, a particular RV GPS is specifically functioned to suggest routes based on user input for length, height, and towing. This information allows the GPS to recommend areas that are not tight for the trailer to fit, similarly avoiding low bridges, caves or tunneling, etc. accordingly. No matter this is your first trip or a 100th one, you certainly don't want to get lost in the middle of nowhere with no outside contact. After all, who knows where alien abductions happen.
6. Water Pressure Regulator
A water pressure regulator will ensure that the water pressure is not too high and damaging for the RV pipes as it comes through a freshwater hose. Just like an air compressor, you never know when you might need one until it's too late and the damage is not easy to go back from. Therefore, always carry one of these as your tech must-haves. 

7. RV Water Filter
Some RV's come with a built-in water filter. If yours does not have one, you can easily purchase an after-market RV Fresh Water Filter. Most of the time, campgrounds don't have filtered water. As one never knows what might come up through the spigot, it's essential to take care of it by using a filter.

8. RV Leveling Kit
This gadget will surely save you time, sanity, and discomfort. It is mostly underrated as people assume that they might get through without it. However, no matter how short your stay is, leveling your trailer is necessary for not only safety but to avoid unnecessary discomfort of uneven ground that might disrupt your internal RV settings.
9. Helium Technology in RV
If you are sincere in researching RVs, then you must've heard people talk about helium technology in RV. It is basically an idea to make use of new design, construction, and manufacturing technology to reduce the weight of an average RV significantly. And to do all that without compromising strength, space for cargo, and other features.
Bottom Line
With technological ease to keep things under control and safe, you will have more time to focus on the delights that the journey has to offer. Hence, we highly recommend the gadgets mentioned above for the best RV experience you can have.

About The Author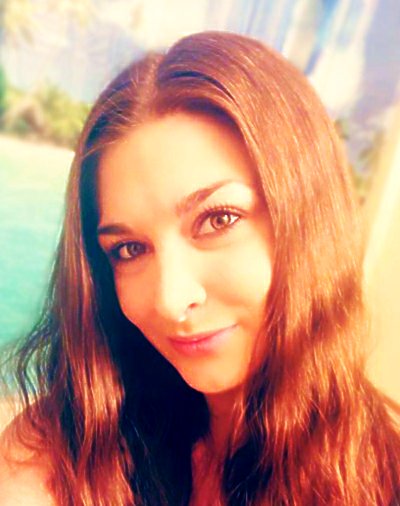 Claudia Jeffrey is currently working as a Content Strategist at Crowd Writer, an excellent platform for academic writing UK . Apart from her professional stature, she takes a personal liking of wearing premium jackets. She has built an audience over time who shares her interests.