FTC Disclosure: I get commissions for purchases made through some of the links in this article for more information, visit our Advertising Disclosure Page.
RV Mothers Day Adventure
 
How to celebrate Mother's Day while RVing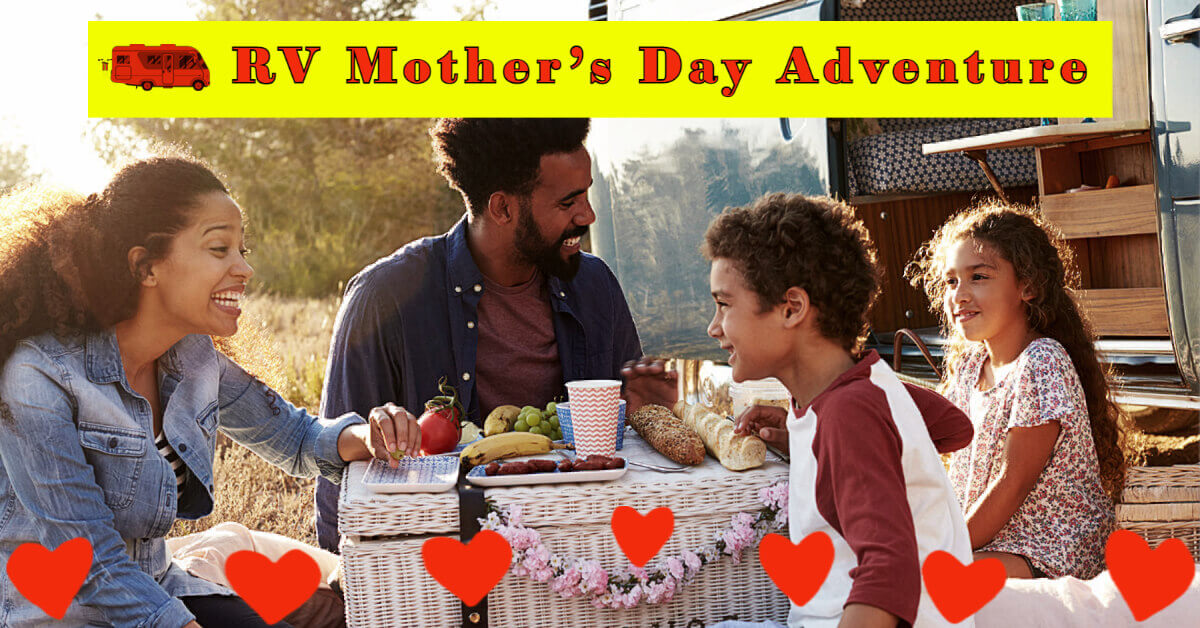 Learn How to Create an RV Mothers Day Adventure
Mother's Day is the perfect time to show your mom/wife how much she means to you. This article will outline how to create an RV Mothers Day adventure by hitting the open road with your family in your RV and creating lifelong memories together? We give you tips and ideas to plan an unforgettable Mother's Day RV Adventure that the whole family will cherish.
Planning the Perfect Mother's Day RV Trip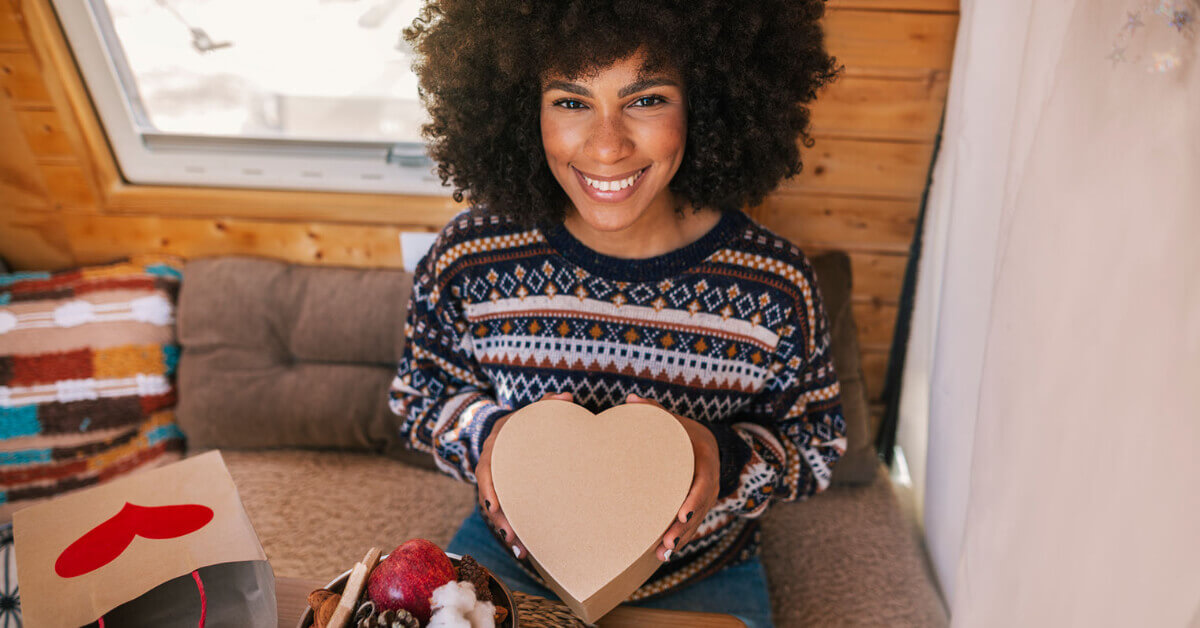 Choosing the Right Destination
The first step in planning your RV trip is selecting the perfect destination. Consider your mom's/wife's interests and hobbies when choosing a location. Does she love the beach, the mountains, or exploring national parks? Research different places and choose one that will make her feel special and appreciated.
Creating an Exciting Itinerary
Once you've chosen the destination, create an itinerary catering to your mom's/wife's favorite activities. Make sure to leave room for relaxation and some surprises along the way to keep things exciting.
Involving the Whole Family in Planning
Get the entire family involved in planning the trip to ensure everyone's input is considered. This will also help build anticipation and excitement for the adventure ahead.
Preparing Your RV for the Adventure
Decorating the RV for a Festive Atmosphere
Adding festive decorations to your RV can help set the mood for your Mother's Day celebration. Hang banners, balloons, and other Mother's Day Decorations to create a warm and inviting atmosphere.
Inspecting and Maintaining Your RV
Before hitting the road, it's important to inspect and maintain your RV. Check the tire pressure, oil levels, and other essential systems to ensure a safe and smooth journey. If you need to become an RV expert, consider having a professional look it over.
Packing the Essentials
Create a packing list with everything your family needs for a comfortable and enjoyable trip. Remember essentials like food, clothing, toiletries, and any special items that will make your mom/wife feel pampered on her special day.
Fun Activities to Celebrate Mom/wife on the Road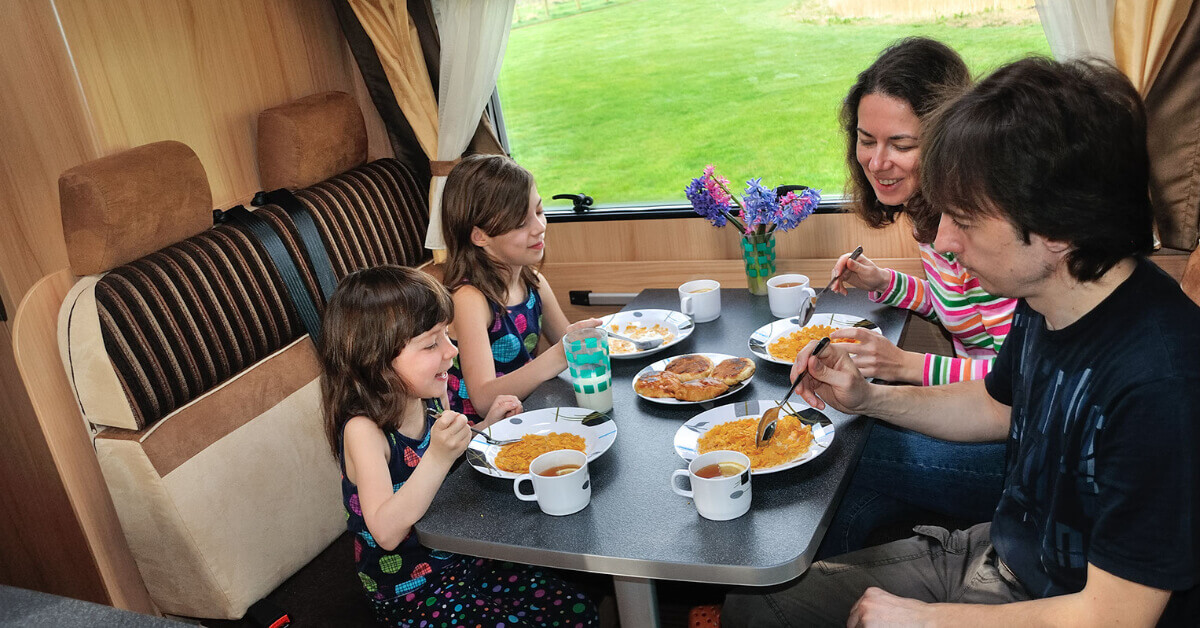 Surprising Mom/wife with a Special Breakfast
Treat your mom/wife to a delightful Mother's Day brunch in your RV. Prepare her favorite dishes, set the table with beautiful decorations, and remember to include a heartfelt Mother's Day card or note. Share stories and laughter as you enjoy a delicious meal together. Or better yet, start Mother's Day by surprising your mom/wife with a delicious breakfast in bed. Prepare her favorite breakfast dishes.
Enjoying Outdoor Activities Together
Spend quality time together as a family by participating in outdoor activities your mom/wife enjoys. This could include hiking, biking, fishing, or simply relaxing and enjoying nature.
Planning a Mother's Day Movie Night
End the day with a cozy movie night in your RV. Set up a comfortable space with pillows and blankets, prepare some tasty snacks, and choose a selection of your mom's/wife's favorite movies. This low-key, relaxing activity is the perfect way to wind down after a day of Mother's Day RV adventures.
Capturing Memories on Your Mother's Day RV Adventure
Taking Photos and Videos
Memories are priceless, so organize a fun photoshoot to capture your Mother's Day RV adventure. Dress in matching outfits or fun accessories, choose a scenic backdrop and take candid or posed photos. These photos will serve as a heartfelt reminder of your special day together.
Also, document your unforgettable Mother's Day RV trip by taking plenty of videos. Capture both the big moments and the small, candid ones to create a video story of your Mother's Day RV adventure

Creating a Travel Journal or Scrapbook
A travel journal or scrapbook is a fantastic way to preserve the memories of your RV trip. Encourage everyone in the family to contribute by writing down their favorite moments, adding photos, and including any souvenirs they've collected along the way
Involving Kids in Documenting the Journey
Get the kids involved in documenting the journey by providing them with cameras or sketchpads. This encourages creativity and helps them feel like an essential part of the experience.
Conclusion

An RV Mothers Day adventure is a unique and memorable way to celebrate your mom/wife and create cherished family memories. Planning the perfect trip, preparing your RV, and engaging in fun activities will ensure a Mother's Day your family will never forget.
FAQs
Some popular Mother's Day RV trip destinations include national parks, scenic coastlines, and picturesque mountain regions. Consider your mom's/wife's interests when choosing the perfect location.
Surprise her with thoughtful gestures, such as breakfast in bed, unique decorations, and activities tailored to her interests. The key is to make her feel loved and appreciated throughout the trip.
Outdoor activities like hiking, biking, and fishing are popular options, but you can also plan indoor activities like movie nights or crafting sessions. Choose activities that your mom/wife enjoys and that will create lasting memories.