FTC Disclosure: I get commissions for purchases made through some of the links in this article for more information, visit our Advertising Disclosure Page.
5 Top National Parks to Visit in Your RV
Here are five of the most incredible national parks throughout different regions of the US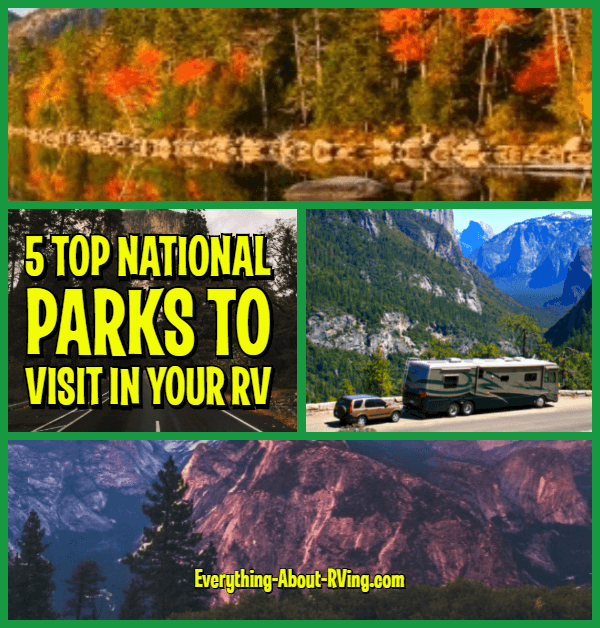 By Ryan Tubbs
What if we had no national parks? What if Half Dome and the Yosemite Valley were sold off to build condos? Where would we find solitude or camp with our loved ones? Thankfully, the U.S. government made laws to preserve the pristine beauty of our nation's national wonders and created National Parks to help protect and preserve our natural landmarks. From the tall granite walls standing thousands of feet high in Yosemite National Park, to gushing geysers, like Old Faithful, in Yellowstone National Park, world-renowned landscapes cover the entire country. 
Here are five of the most incredible national parks throughout different regions of the United States where you can take your RV and reconnect with nature. Each of these national parks receives hundreds of thousands, even millions of visitors every single year and they are beckoning you to visit. If you listen closely, you can hear the waterfalls calling your name. So pack up your loved ones, rent an RV and take your next possible opportunity to visit a National Park in the United States (Canada has them too). Make sure to bring your camera and your respect for wildlife, because both will surely be needed. 
Olympic National Park – Washington
Established as a national park in 1938 by President Franklin Roosevelt, Olympic National Park is located in the State of Washington near the city of Forks, WA and is made up of four basic regions. These four regions are the Pacific coastline, alpine area, the west side temperate rainforest and the forests of drier east side, all of which make up a diverse and ever-changing landscape and ecosystems. 
The coastal portion of the park is made up of a 60-mile long beach, ranging from sandy beaches to heavy rocks and boulders. Ozette loop is a 9-mile portion of the coastal strip that has become the most popular with tourists and RV'ers. A registration and reservation program is in place and run by the Park Service to control usage levels within this area. If you pause a moment and close your eyes, you might be able to feel the cool breeze kiss your cheeks under the thick groves of trees that lie just beyond the sandy beaches. 

One of the park's most impressive regions is the glaciated mountains that sit in the center of Olympic National Park. The Olympic Mountain's composition is a made of basaltic and oceanic sedimentary rock, summiting at 7,788 feet (Mount Deception) and consistently covered by massive, ancient glaciers. Hoh glacier is the largest of the several glaciers that make up the mountain and is approximately 3.06 miles long. The further east you go, the drier the mountains become due to the rain shadow of the western mountains. Return to your RV and cook up a great meal at the campground.

The temperate rainforests located within Olympic National Park are dominated by coniferous trees and, as a whole, is perhaps the wettest area in the continental United States. The western side of the park is made up of the Hoh Rainforest and Quinault Rainforest, which receive an annual precipitation of about 150 inches. On the eastern side of the park, old-growth forests flourish in a noticeably drier climate, producing smaller trees and less dense undergrowth. 

There are numerous campgrounds located throughout the park where you can camp. While not all campgrounds in Olympic National Park are RV accessible, there are some where you can stay in your RV year-round.

Fairholme Campground is open from April to October has 88 sites from which to choose where you can camp in a tent or in your RV rental. This campground is well-maintained, clean, and quiet and provides your group with amazing views of the surrounding areas.

Fairholme Campground is located next to Lake Crescent, which is the second deepest lake in Washington. The area is also covered in hidden coves and wildlife and is a great place to explore during your holiday. Fairholme Campground is a great family-friendly campground that includes amenities such as restrooms, running water, and an RV dump station.

Hoh Campground is another one-of-a-kind campground in the area where you can stay in your RV rental. Hoh Campground is not only located in one of the most famous rainforests in America, but offers each campsite its own slice of solitude in the wilderness.

Staying at Hoh Campground offers you and your RV rental Olympic National Park friends access to miles and miles of trails that lead to some of the park's most desired locations. Hoh Campground also offers various amenities including flush toilets, running water, and an RV dump station, making it an RV friendly campsite.

No matter your preference of landscapes, Olympic National Park has beaches for those who crave sandy feet, glaciated mountains for those who crave mountaintop views and towering coniferous forests for those who feel like getting lost and feeling small. 

Yosemite National Park – California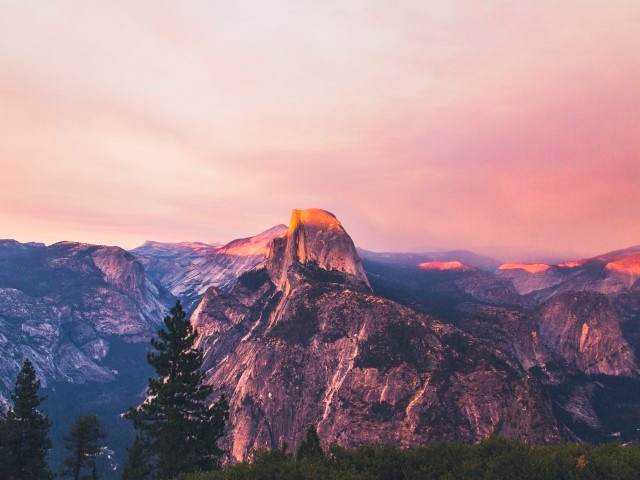 Yosemite National Park lies in the western Sierra Nevada Mountains of California near the city of Merced, CA and was central to the development of the national park system. Known around the world for its granite cliffs, powerful waterfalls, giant sequoia groves, pristine meadows and vast number of lakes, Yosemite is one of the most popular national parks in the world. The park's elevation range is from 2,2127 to 13,114 feet, containing five vegetation zones. These five diverse zones include chaparral and oak woodland, lower montane forest, upper montane forest, subalpine zone and alpine.
Depending on your location in the park, there is an abundance of hikes heading in every which direction. Whether you're an avid hiker or you like to merely stroll around the campground, there is a trail for just about everyone.  The most popular trail in the park, The Mist Trail, begins on the Yosemite Valley floor and winds its way up to the top of Half Dome. A permit is required to hike Half Dome and they are very limited, so most people hike the Mist Trail up to Vernal Falls or Nevada Falls. A round trip from the Valley to Vernal Falls via the Mist Trail is a 3 miles round-trip, while it is 7 miles roundtrip to Nevada Falls. No matter the trail you choose to hike, you are guaranteed to be in awe of the natural beauty that Yosemite National Park is full of. 

Yosemite is home to many types of plants and animals, containing 50% of California's 7,000 plant species, 160 of which are considered rare due to the rare local geologic formations that make it a suitable habitat. The park is home to black bear, mule deer, coyote, cougar, bobcat, river otter and many other species of animals that can be commonly seen throughout the park.

Yosemite National Park is open, and stunningly beautiful, year-round. From guided tours, river rafting during summer months, snowshoe walks during winter months, year-round trail accessibility, modern eateries with free WiFi, a movie theater showing informational and inspiring videos, as well a free shuttle service around the valley, Yosemite National Park is one of the world's most pristine landscapes and should be seen by everyone at least once. So grab a Yosemite RV rental and head to one of the most beautiful places in the world.

Everglades National Park – Florida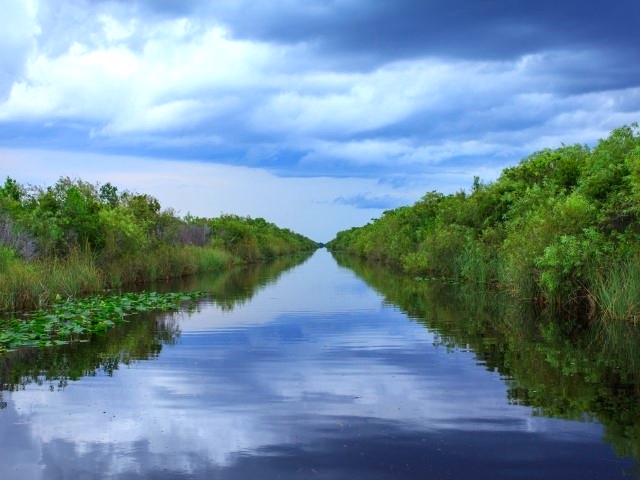 Located in Florida, a.k.a. The Sunshine State near the city of Naples, FL, Everglades National Park is the largest tropical wilderness in the United States. What makes Everglades National Park so unique is that while most national parks aim to preserve geographic features, Everglades was created to protect a fragile ecosystem of the marshy region covered in water and tall grass. 
Established in 1934 to protect quickly vanishing Everglades, the park only protects 20% of the original landscape. While it may not seem like a lot, Everglades National Park is still the third-largest national park in the lower 48 states and is visited by one million people each year. Within this 20% of protected land is considered the most significant breeding ground for tropical wading birds in all of North America.

The park is full of trails that weave in and out of the diverse landscapes to ensure that guests are able to see every bit of the park. One of the most popular trails is the Anhinga Trail. The Anhinga Trail is most guests' first glimpse into Everglades National Park and consists of a short 0.8 mile stroll past many alligators and other animals. Another trail that tends to see a lot of foot traffic is Christian Point Trail. This trail is one of the more difficult ones in the park and measures about 4.2 miles. The Christian Point Trail leads you deep into the Mangrove Forest alongside Florida Bay and offers you close-up encounters with the wildlife. 

The national park is also home to 36 threatened or protected species, 350 species of birds, 300 species of fresh and saltwater fish, 50 species of reptiles and 40 species of mammals. Everglades National Park was established to protect and preserve each and every one of these species. The park is considered to have two climates – a tropical savanna climate or tropical monsoon climate – depending on location in the park. Either way, both climates can be easily characterized as wet or dry. 

Whether you're an animal lover, photographer or merely looking for a new adventure, Everglades National Park can provide you with some of the most unique and diverse landscapes and animals that you will ever see. 

There are many places to rent an RV in Florida. Once you do, head to Everglades National Park for fun year round for experiences only found in South Florida.

Acadia National Park – Maine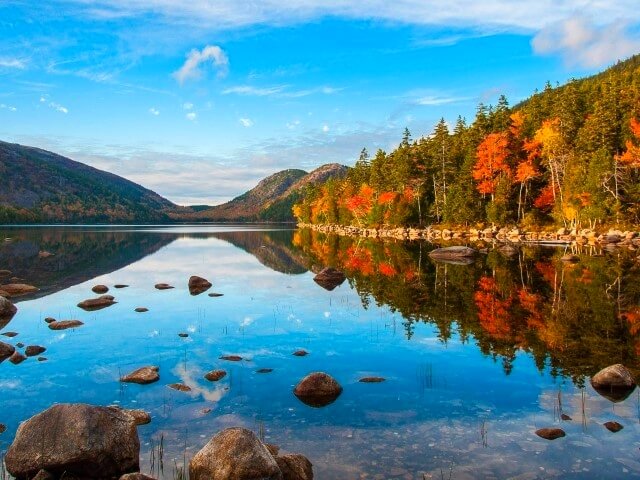 Established in 1916, Acadia National Park is located in the state of Maine near the city of Ellsworth and receives millions of visitors every year. The park covers 49,052 acres, from mountains to ocean shoreline, and boasts an impressive amount of wildlife. Despite covering less than one percent of Maine's land area, Acadia National Park is home to over 50 percent of the vascular plants occurring in Maine.

Acadia National Park is home to 40 different species of mammals and many times, trails within the park are closed to protect nesting animals. Of these animals include moose, beavers, black bears, minks, peregrine falcons, golden eagles, bald eagles and many, many more. These animals roam freely throughout the park, which includes not only Mount Desert Island, but also Isle au Haut, parts of Baker Island, and portions of the Schoodic Peninsula. 

Within the park is Cadillac Mountain, which is one of the first places in the United States to see the sunrise. Throughout the mountain and its surrounding hills are numerous trails for hikers and bicycle riders to view the oceans, island lakes and pine forests. Acadia National Park is made-up of natural and pristine beauty that has been appreciated for 100 years and counting.

There are numerous campgrounds located throughout the park for you to call home during your visit to Acadia National Park. They are all absolutely gorgeous in their own ways, varying in landscapes and layouts, and perfect for the entire family.

As the only campground open year-round and sporting 306 sites, Blackwoods Campground is the most popular campground in Acadia National Park. Blackwoods is located five miles south of Bar Harbor and is well-maintained, clean, and very close to Acadia's best hiking trails which makes it a great campground option for your vacation. The campground is made up of many sites and offers a picnic table and campfire ring at every site.

Blackwoods campground is great for families and includes amenities like restrooms with flush toilets. Blackwoods campground is completely immersed in the woods and offers beach access with just a 10-minute walk from campground. 

Another amazing and one-of-a-kind campground for you to call home during your visit to Acadia National Park is Seawall Campground. Boasting 200 wooded campgrounds and offering a beautiful oceanside picnic area, each campsite is its own slice of solitude in the wilderness. 

Staying at Seawall campground offers you access to miles and miles of trails leading to some of the park's most desired locations. The campground offers amenities like flush toilets, running water, and a picnic table and fire ring at every site. 

Do yourself a favor and plan your next trip to Acadia National Park, you could be one of the first people in the entire county to see the sunrise that day.

Rocky Mountain National Park – Colorado
One of the most visited parks in the National Park System, Rocky Mountain National Park is located in north-central Colorado near Winter Park, CO, within the Front Range of the Rocky Mountains. The park was established in 1915 through the Rocky Mountain National Park Act signed by President Woodrow Wilson. Boasting a total of five visitor centers, Rocky Mountain National Park covers 265,461 acres and continues to see an increase in visitors each year. 

The park is made up of 5 different regions, ranging in landscapes, accessibility and wildlife. Region 1 is known for big moose and even bigger meadows. It can be accessed by several trails, but not by vehicle. Region 2 is the alpine region of the park and is known for its spectacular vistas, only accessible by trails at high elevation. Region 3 is known for wilderness escape, boasting numerous mountain ranges, creeks full of beaver ponds and hidden lakes. Many trails make their way through the wilderness, some of which are even accessible by horseback. Region 4 is the heart of the park, offering easy road access and the park's most popular trails. Last, but not least, is Region 5, waterfalls and backcountry. 

The most popular trail in Rocky Mountain National Park is Emerald Lake Trail. The trail is merely 3.5 miles roundtrip and is considered moderate to easy. Upon starting at and passing Bear Lake, you will travel up a steep incline before reaching Dream Lake. After taking in the gorgeous views all around you, the trail continues around the north shore of Dream Lake and into a pine forest. At roughly 1.8 miles, you will reach Emerald Lake, one of Rocky Mountain National Park's true beauties. Enjoy a nice break or picnic as you gaze upon the lake and hear the roaring of a waterfall rushing down the gorge between the two mountains. And this is just one of many, many gorgeous hikes in Rocky Mountain National Park.

When RVing to Rocky Mountain National Park, there are a few campgrounds you can stay at. A few of those are Glacier Basin Campground, Moraine Park Campground, and Timber Creek Campground. It is very important to note that none of these campgrounds offer electric hookups, while they do have flush toilets and other basic campsite amenities. 

No matter your choice in campground or no matter the region of the park you choose to visit, Rocky Mountain National Park is one of the most gorgeous parks in the country and guaranteed to leave you closer to Mother Nature. 

Conclusion
No matter Which National Park you choose to visit, you will experience something that might be remembered as the trip of a lifetime. When you are RVing, it is important to always check your tire pressures and refer to your departure checklist before starting or continuing on your RV rental vacation.

While camping and enjoying your trip, remember to travel with plenty of water when hiking and always stay in groups of 2 or more. We are visitors and guests in National Parks where wild animals roam freely and where natural disasters can strike at any moment – always tell someone where you are going and when you are expected to be back. But above all else, remember to have fun and to appreciate the pristine and natural beauty that every single National Park is made up of.

Plus, the National Parks mentioned in this article are just five of the total 58 National Parks located in the United States. There may be one much closer to you than you think, so rent an RV, hit the road and make memories that will last a lifetime. 

About The Author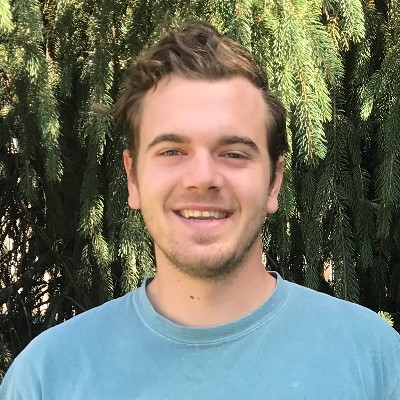 Ryan Tubbs is an outdoor enthusiast who enjoys sharing his passions of writing and adventure with others. When Ryan isn't in the office at RV Rental Connection or working on his personal laptop writing RV travel articles, he keeps busy by biking, hiking, trail-running and trying out new recipes. Ryan loves helping the private RV Rental owners who join RV Rental Connection.
Do you have any suggestions or comments on this topic? You can add them to this page by using the comments section located below.