FTC Disclosure: I get commissions for purchases made through some of the links in this article for more information, visit our Advertising Disclosure Page.
8 Tips for Beginner RVers 
Before new RVers start RVing they should review these tips for beginner RVers 
By Rebecca Siggers
RV is an abbreviation for a Recreational vehicle such as vans or large motor vehicles and tow able trailers  that are equipped with accessories such as a bed and kitchen equipment They are basically a home on wheels
Share This Page
Save 10% on campground fees when you become a Good Sam member Today!
Traveling in RV is a dream for many people as the comfort and luxury it offers is hard to match. Some RVs have a roof rack tent, which is a great way to explore the surroundings and enjoy nature regardless of the season and without any requirement of moving out of your vehicle.
Before you start your RV Adventure you should review the 8 Tips for Beginner RVers listed below, so you can have a wonderful  RV adventure.. 
Rent an RV Before Buying one
RVs can be expensive. They come in different types and sizes. If you are someone who loves to camp often, then you may choose to buy an RV.  Renting an RV can help you choose what type of RV works for you particular lifestyle.  Renting an RV will allow you to become familiar on how an RV works and how to setup the RV when you get to a Campground.
Practice Driving the RV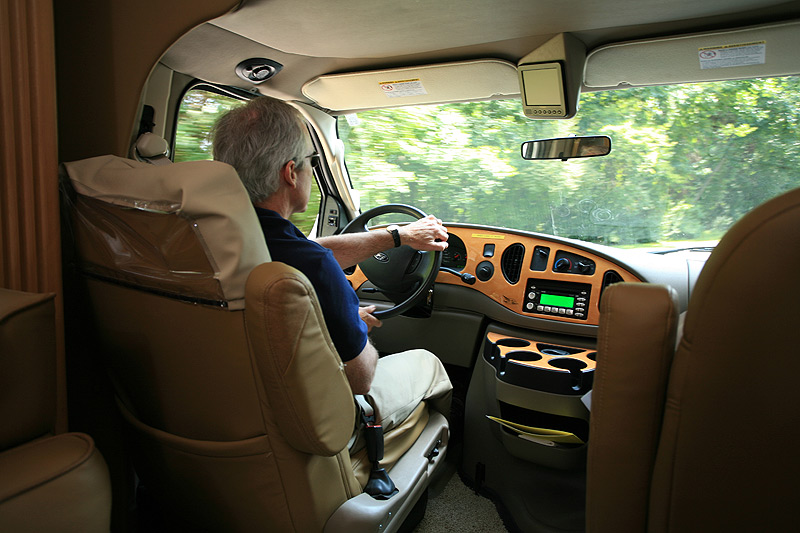 If you have never driven an RV, you may want to practice driving the RV before you go on your first RVing trip.  Depending on the size and type of RV that you have chosen, it might take some time to get used to how it handles.  The larger the RV, the more time you should practice to understand how it handles.

Practice camping in your driveway
Before you go to your first Campground, you might want to do a dry-run by camping in your driveway. This will also give you an opportunity to load the RV for your trip.  If you have a level parking area at your home, you may want to practice leveling the RV, opening and closing slide outs, operating the stove and refrigerator, etc.
Bring spare parts and a tools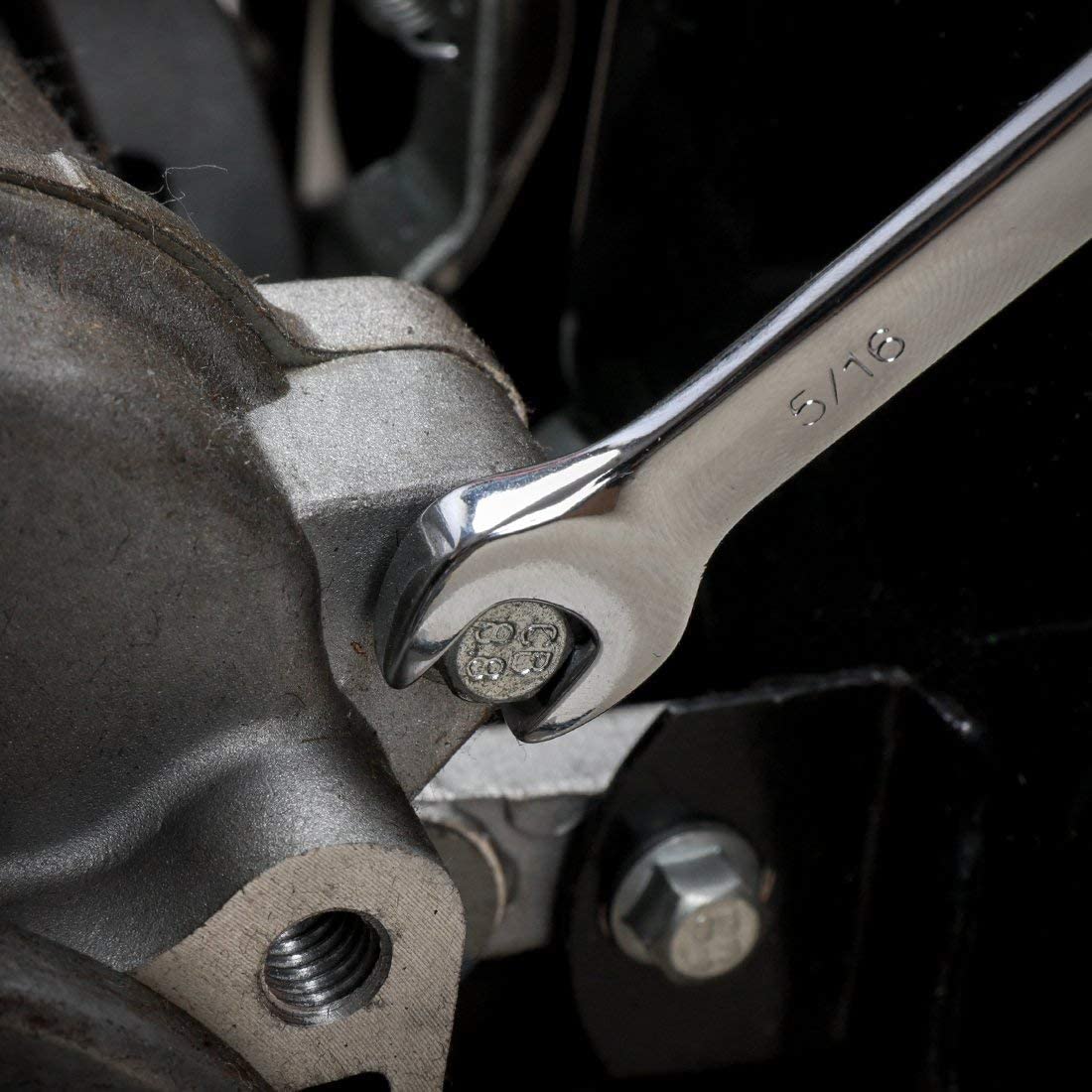 Just like any vehicle, RVs can have some minor problems.  Fuses can blow, light bulbs can burn out. You may experience a water leak, etc.  So bring some spare fuses, bulbs, etc.  To find out what fuses and bulbs you RV uses, you should review the owner's manual.  
If you do not have a basic tool set, you should purchase one.  Even if you are not an expert Mechanic or Home Maintenance Expert, a basic tool set will come in handy and can save you money in the long run.
Make your Campground Reservations Before you leave home
Save 50% Off Campsites with Passport America

Many of the newcomer RVers make the mistake of not booking campgrounds in advance of their planned trip. This often leads to them being stranded due to campgrounds being full. Researching and Planning your trips in advance will make for an enjoyable first RV trip.

Use checklists before you start your trip
You should create checklists before hitting the open road.  One checklist should be for pre-tripping your RV and should include items such as lowering the RV's TV Antenna, checking fluid levels,  tire pressures, closing all the storage compartment doors, Disconnecting the water, electric, sewer, cable TV hookups from the RV.
You should also create checklists for food, clothing, personal hygiene items, medicine, etc.
Pack Light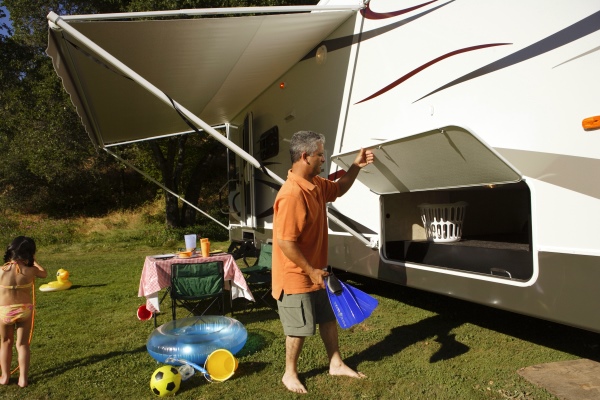 All RVs have weight limitations.  Keep in mind, you should only load what you need.  Overloading an RV will affect your fuel mileage and can create a safety issue.  All RVs have a Weight Information chart, that lists maximum weights and tire pressure requirements. 
If you are traveling to a campground that has hookups such as water, you may choose not to fill up your RV's Fresh water tanks to save weight.  Before leaving a Campground you should also empty both your Black Water and Grey Water tanks to reduce weight.

Be aware of hazards surrounding your RV
RVs are larger and taller than normal vehicles.  When traveling down the road you need be aware of low bridges, low branches, narrow and dead end roads, etc.  To find out how tall, wide and long your RV is you should read the owner's manual.

Conclusion
You first RV adventure should be a wonderful experience. The preventative tips that I have listed will help you worry less and enjoy more.  Happy RVing.

Do you have any suggestions or comments on this topic? You can add them to this page by using the comments section located below.