FTC Disclosure: I get commissions for purchases made through some of the links in this article for more information, visit our Advertising Disclosure Page.
8 Tips for Comfortable RV travel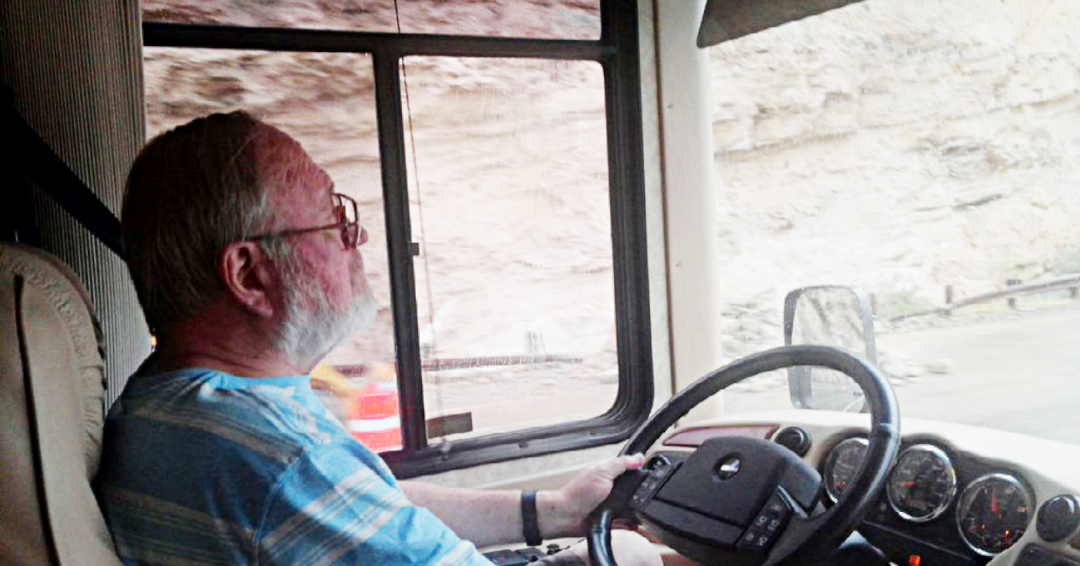 Follow these tips for comfortable RV travel
An RV can be a great way to take an affordable vacation with the whole family. However, spending an extended amount of time in an RV takes some getting used to. These tips can help you travel more comfortably.
1. Learn Your Route and Make Frequent Stops
Getting lost can be one of the most stressful parts of a road trip. Avoid having to scour maps and hunt for directions while you are on the road. Instead, plan your route ahead of time, including potential alternative routes if something goes wrong.
Pay particular attention to narrow, steep, and winding roads and areas with bridges or low clearance that can make navigating in an RV difficult. Consider using an app, such as the Good Sam Trip Planner, to plot an RV-friendly route. 
Join Good Sam Today! Discounts, Tips, Travel Planning & Much More!
Avoid getting overly fatigued by making stops every two to three hours. Get out of the RV, take a walk, use the restroom, have a bite to eat, and consider switching drivers. If you feel too sleepy to safely drive and there isn't another available driver, pull in somewhere safe and take a nap on your twin mattress size bed.

2. Get Some Exercise
RVs are roomier than cars, but you can still can get stiff and sore while riding in or driving one for extended periods. Take a walk or go for a run when you make a stop. Do some gentle stretching exercises to ease tight muscles.

3. Take an Extra Day or Two

Allow at least one extra day for travel in case you run into bad weather, mechanical breakdowns, road closures, or other delays that may slow you down. You will enjoy your vacation more if you aren't stressed about arriving on time at your destination.

4. Prep and Plan Meals and Snacks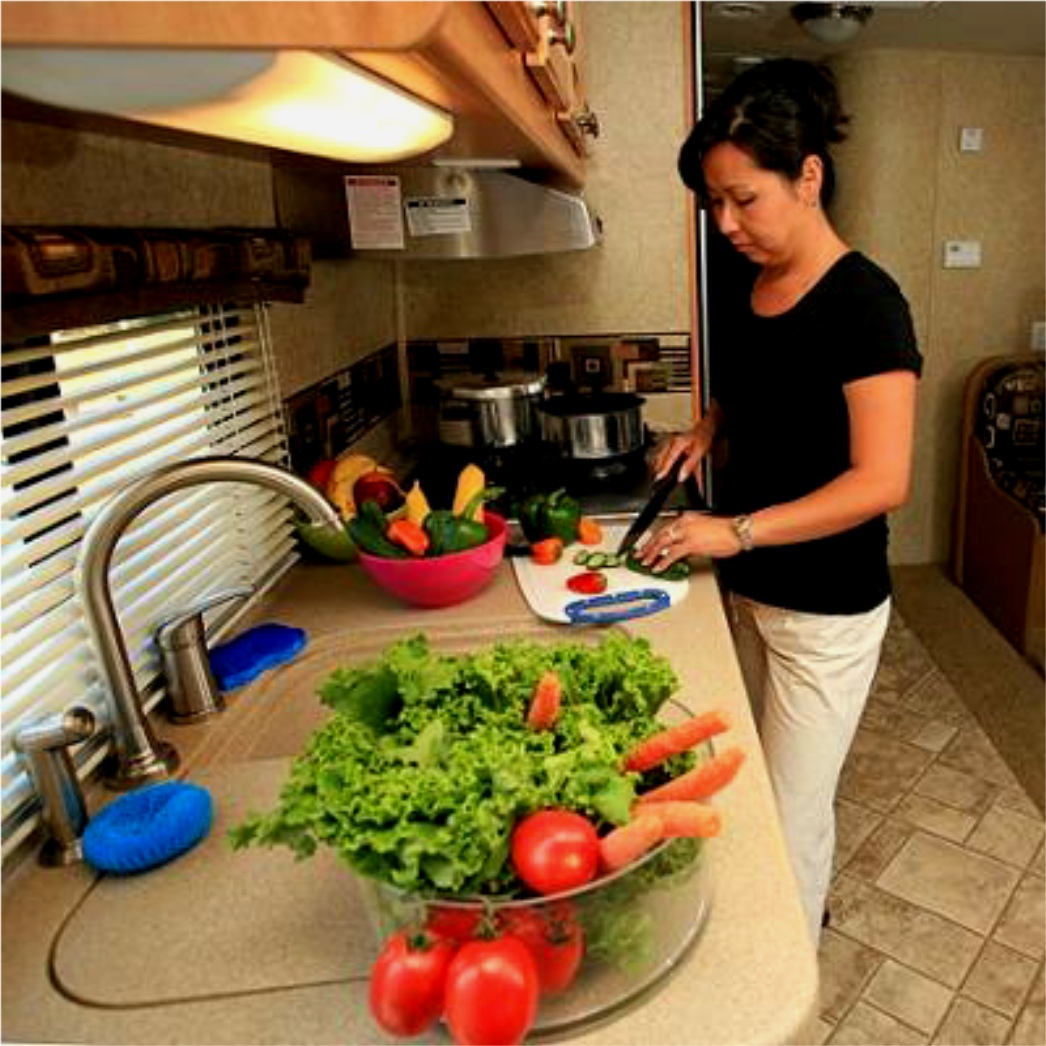 You may associate gas station snacks and fast food meals with road trips, but indulging too heavily in these types of food can leave you feeling tired and bloated. 
Prepare some grab-and-go snacks and meals to take with you, and make sure you have plenty of water to drink. For easy meals, consider pre-chopping and portioning ingredients at home and packing them in your RV fridge. Dump the ingredients in a slow-cooker, and you can make a no-fuss soup, chili, or other one-pot meal. Pack easy snacks, such as peanut butter, fruit, raw veggies, and nuts.
5. Refuel Frequently
When you are on a long-distance road trip, there will probably be times when you pass through areas with no gas stations for miles. You don't want to be sweating bullets, wondering if you will run out of gas before you get to the next station. Never let your tank go below half-full. 

6. Keep the Kids Entertained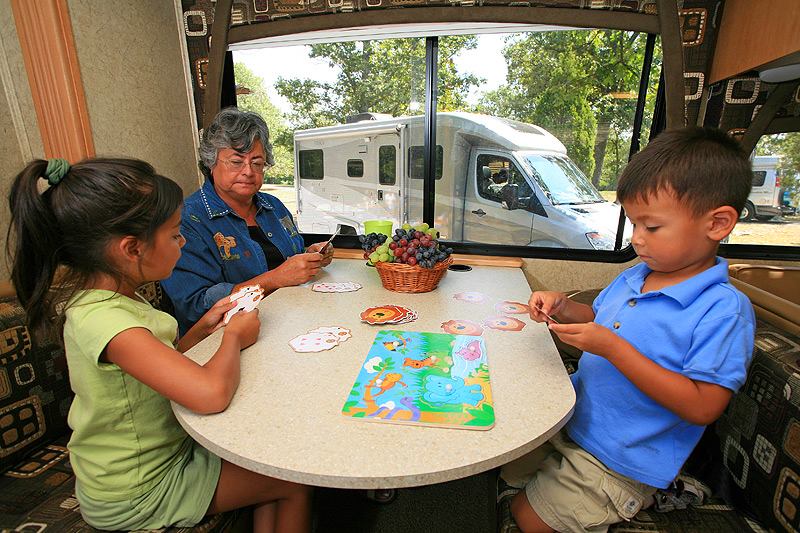 Bored kids can make any road trip miserable. Fortunately, there are lots of opportunities to provide entertainment in an RV. If you have a DVD or BluRay player, you can pack movies or TV shows for them to watch. Bring portable video or board games. 
Pack a few of your kids' favorite toys to play with. If they like to read or listen to music, pack a tablet with their favorite songs and books loaded. If you are traveling with a pet, don't forget to pack some toys to keep your pet occupied as well.
7. Use Leveling Blocks
Many of the systems in your RV only work properly if your RV is level. Pack a leveling tool to check your RV and leveling blocks to place under the tires to level out your RV when it needs it.
8. Download Camping Apps
Join Good Sam Today! Discounts, Tips, Travel Planning & Much More!
It may not always be possible to pre-book all of your camping stops along your route. Having camping apps on hand can help you find a place to boondock or camp wherever you decide to stop.
With a bit of planning, you can avoid many of the most common stressors that decrease the enjoyment and comfort of traveling in an RV. Once you get the hang of it, you may never book a hotel room again.