FTC Disclosure: I get commissions for purchases made through some of the links in this article for more information, visit our Advertising Disclosure Page.
Plan a Cross Country RV Trip Like a Pro
By Shelly Moorhouse
You are excited to finally own an RV and fulfill your dream of traveling across the country. You open a map to plan out where you will go, and all of a sudden, you are paralyzed with decisions! You turn to RV Facebook groups asking what the best route is from A to Z and what to see along the way. Overwhelmed with the 200+ comments you receive, you are left wondering if you will ever make this trip a reality. 
Share This Page
Save 10% on campground fees when you become a Good Sam member Today!
I am here today to help you plan a cross-country RV trip like a pro! This article will provide 7 simple steps you can take months before you hit the road using free tools in the Google Suite. Our family took these same steps as we planned a year-long cross-country RV trip in 2019-2020. These steps helped us be successful, and we hope they help you as well. 

1. MAKE A LIST
This step may sound too simple to be true, but every big RV trip should start with a list of places you want to see. 

Now, I am assuming you do not just have a single destination in mind. All seasoned RVers know that while they may have a final destination for the journey, there will always be 50+ cool things to see and do along the way. Part of the fun of RVing is taking it slow and trying to see as much as possible along the way. 

As you make your list, it's important only to include the things that truly interest you and your family. Don't worry about seeing every single suggestion you read about in a Facebook group or see on a Trip Advisor list. Carefully consider what sites and attractions will mean the most to you. Also, know that you will never be able to see everything in one trip. 

I find travel ideas by doing Google searches and Pinterest searches. Then, I do some reading. For example, if you are interested in RVing through Missouri, do a quick search for "top things to see in Missouri" or "most beautiful places in Missouri." Another tip is to research all the green areas on your road atlas. Those are the state parks, national parks, and wilderness preserves. You'll likely find some beautiful gems by adding these green areas to your list. This step can take some time, but it's one of my favorite parts of trip planning! The more I click and read, the more cool places I find that we want to see on our RV trip.

I like to create my list in Google Sheets. I group the attractions by state and sometimes even color code! Add a link for each attraction so that you can go back later and read more information. See an example of what this may look like below:

2. CREATE A GOOGLE MAP
Once I have tons of ideas on my list, I create a Google Map and start pinning all my points of interest. When you start doing this, you might notice a few outliers. If most of your points of interest are in the same region or along a particular route, then you may want to eliminate the couple of outliers that would take you completely off course. On the other hand, if those outlying attractions are super important to you, they may be worth the extra effort to see on this cross-country RV trip. 

Save 10% on campground fees when you become a Good Sam member Today!
3. CONSIDER HOW LONG YOU WANT TO TRAVEL DAYS TO BE
Ideal drive time on travel days is a personal preference for every RVer. During our cross-country RV trip, we tried to keep our drive time to 5 hours max. We mapped our next location using Google Maps, and if Google said 4 hours, we added another hour to account for RVing time. 5 hours driving was about our limit, which usually amounted to about 300 miles for us. Once, we drove all day for about 8 hours, and it sucked all the fun out of the adventure. 
Knowing about how many miles you will cover in one day will help you choose where you need to look for RV parking along your route.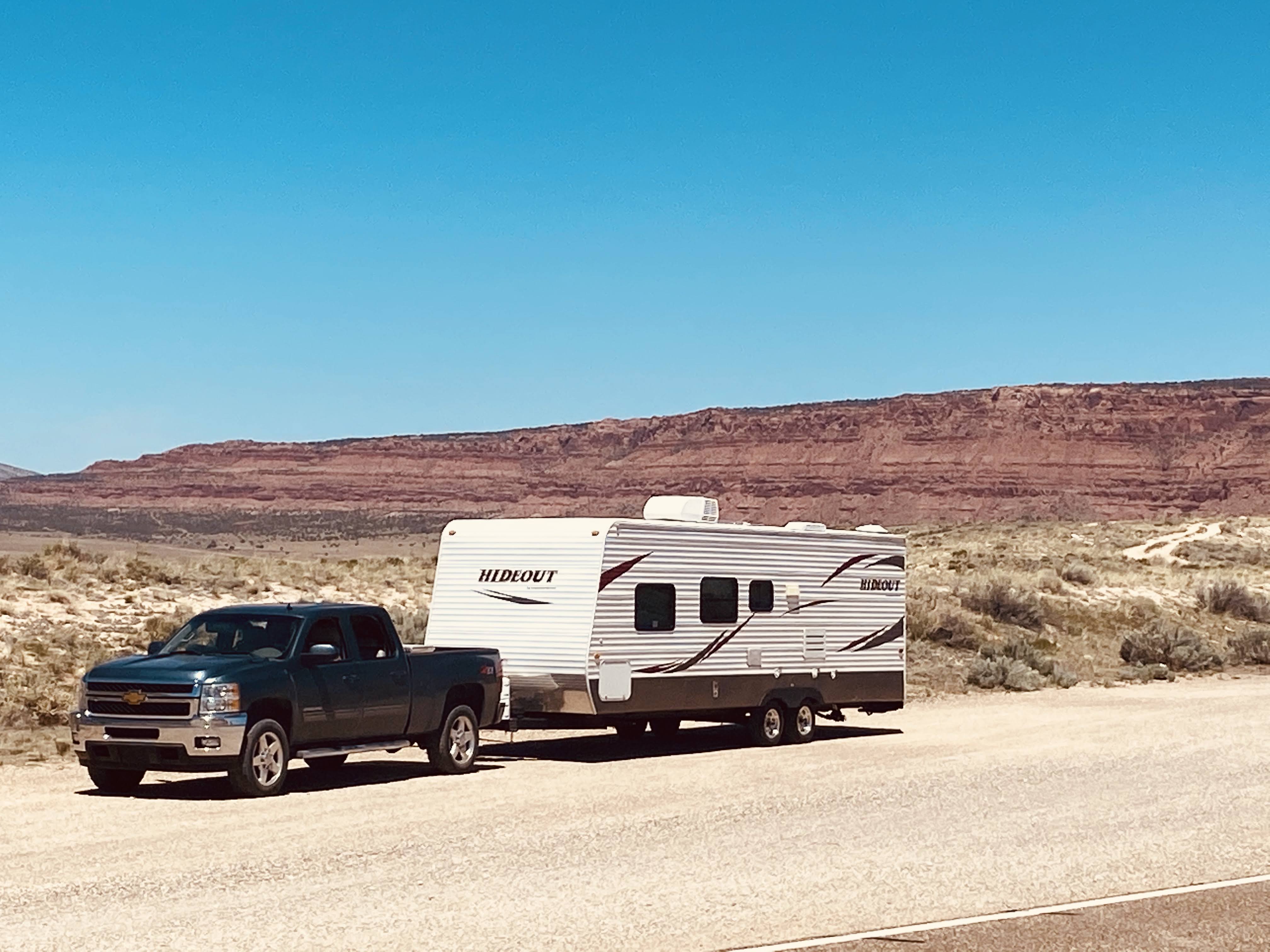 4. CHOOSE STRATEGIC LOCATIONS TO PARK
Take a bird's eye view of your map with all the points of interest pinned. Consider how many miles you will travel from Point A. Search that general area for RV lodging. Choose locations to park your RV and stay based on convenience to the sites you want to visit. We liked staying in places that would allow us to take short day trips to see several of our points of interest. The more things you have to see in an area, the longer you'll need to book your stay.  
If you see absolutely no RV parking or points of interest in the general area you're looking in, this is the time to consider either shortening or lengthening your travel day. Would driving an additional hour get you a lot closer to a main attraction, or would shortening your travel day put you within reach of several RV campground options? 
Save 50% Off Campsites with Passport America

5. BOOK HIGH-DEMAND SPOTS FIRST AND EARLY!
Is one of Florida's most popular state parks on your list of places to see, or do you dream of RV camping in a national park? If you plan to visit high-demand places like these during peak season, then you will need to book these locations first and BOOK EARLY! By early, I mean at least 6 months in advance. With the recent rise in RVing, popular campsites are becoming even harder to come by. In some cases, you may need to book even further in advance! Most of the time, you will need to be prepared to pay for your campsite in full at the time of booking. Some RV resorts will allow you to pay when you arrive. It helps the budget to have a nice mix of both.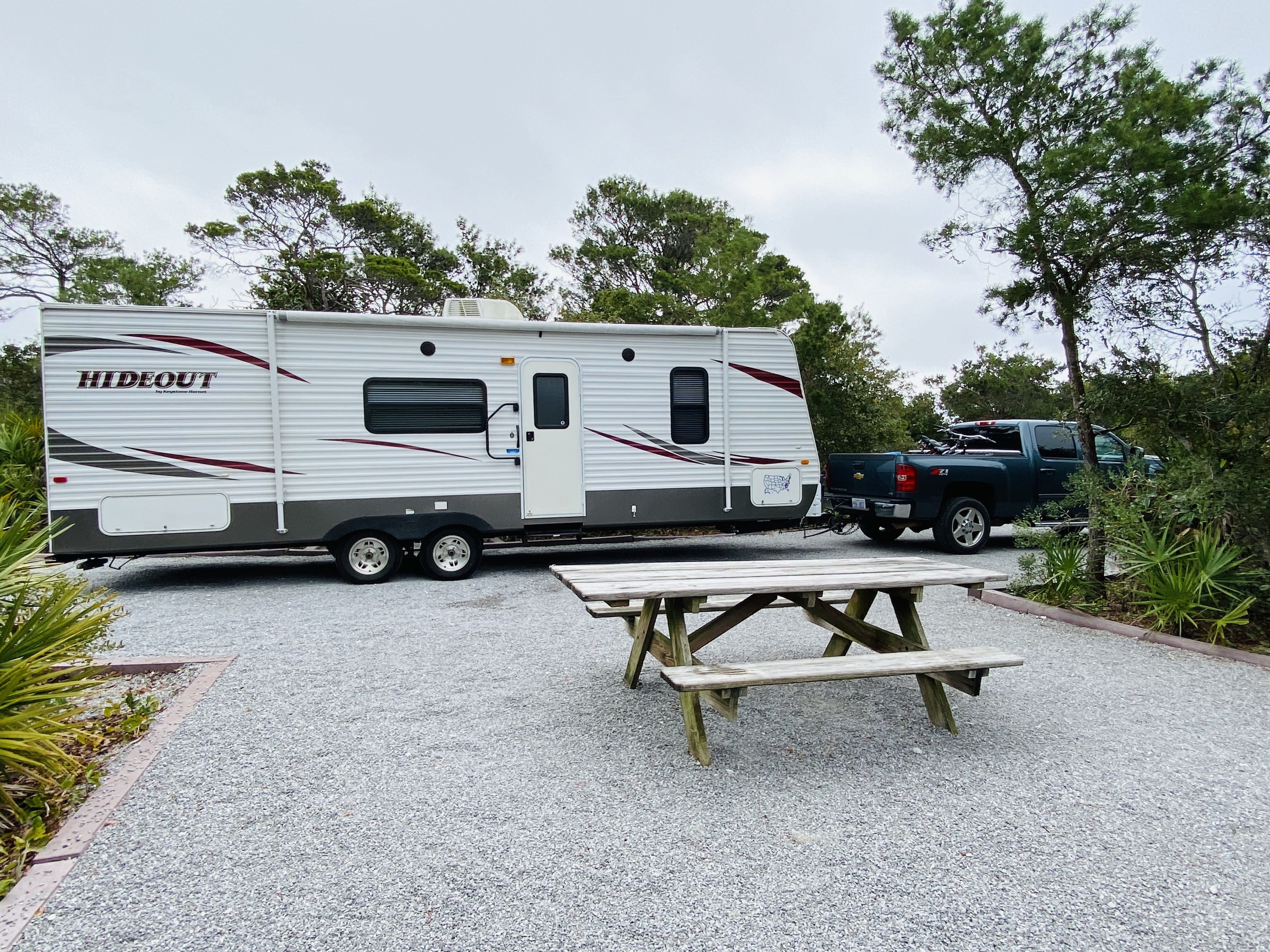 6. BOOK LESS POPULAR, OFF-THE-BEATEN-PATH SPOTS AS YOU GO
If you are planning to stop at less-popular attractions (like the world's largest ball of yarn) on your RV trip, then you won't need to worry as much about booking far in advance. Off-the-beaten-path sites can be booked the day of, or you may find a first-come, first-serve boondocking site to park for the night. 

7. USE A GOOGLE CALENDAR
One of my most useful trip planning tips for a long cross-country trip is to make a note of all your campground reservations in Google Calendar. We booked some sites so far out that I'd never be able to remember all the details of the reservation if I hadn't had a central place to write it all down. Google Calendar is the perfect tool to use! As soon as you book a campsite, create an event for that reservation in your Google Calendar. In the notes section for that event, make a note of the total price and mark it "Paid in Full," or list the amount due at check-in. You can also make a note of your site #, check-in time, and any other special instructions for the campground. I can't tell you how useful Google Calendar was for us when we traveled!

Bonus Safety Tip: Choose a trusted family member with whom to share your travel calendar so that someone always knows where you are, where you've been, and where you are going next. 
HOW FAR AHEAD SHOULD YOU PLAN A CROSS-COUNTRY RV TRIP?
You might already be wondering, just how far in advance should I start planning my cross-country RV trip? I advise you to start thinking, planning, and researching at least a year in advance. This may be too Type A for some people, but I like to be prepared to book early. And, I won't know where to book a campsite if I haven't done these months of necessary research first. Plus, there are so many more RVs on the road these days that it is getting increasingly difficult to find campsites in desirable locations. The earlier you can start your cross-country RV trip planning, the better!

Sign and Drive Coverage with Good Sam Roadside Assistance! Plans Starting at $49.95! Shop Now!
ADDITIONAL RV TRIP PLANNING TIPS:
Take it slow! Enjoy the journey. We recommend not pushing yourself to travel too far too quickly. If you make a habit of this, you'll burn out quickly. 
Build in rest days. You'll thank yourself for building in some days at the campground where you have nothing planned. Just rest, relax, and recharge! 
Grab a trip planning app to help you. Roadtrippers is a popular app choice. The app gives you ideas for things to do and see along your route. The Dyrt is another popular app that will help you locate free RV parking along your route.
Pack light! The less stuff you have to lug around, the better off you'll be!
Mix it up! Staying at a combination of RV resorts, state and national parks, and boondocking locations will keep things fresh. Staying at RV parks is a great chance to catch up on laundry and RV maintenance, while boondocking for a few nights each month is a great way to save some money.
Check weather conditions before you go! RVers must be aware of surrounding weather patterns. Check your radar app for storms, heavy winds, and inclement weather before your drive day. I recommend the Windy app for tracking wind speeds in your area. We used it a ton, especially out West.
Keep your kids and pets in mind. Plan some sightseeing opportunities along your route that will excite the kids and give them a chance to stretch their legs. Similarly, plan to visit pet-friendly places occasionally so that your four-legged friend can tag along and have some fun too. 
We hope these tips help you know where to start. Have fun planning your next cross-country RV trip. I hope to see you on the road!

About The Author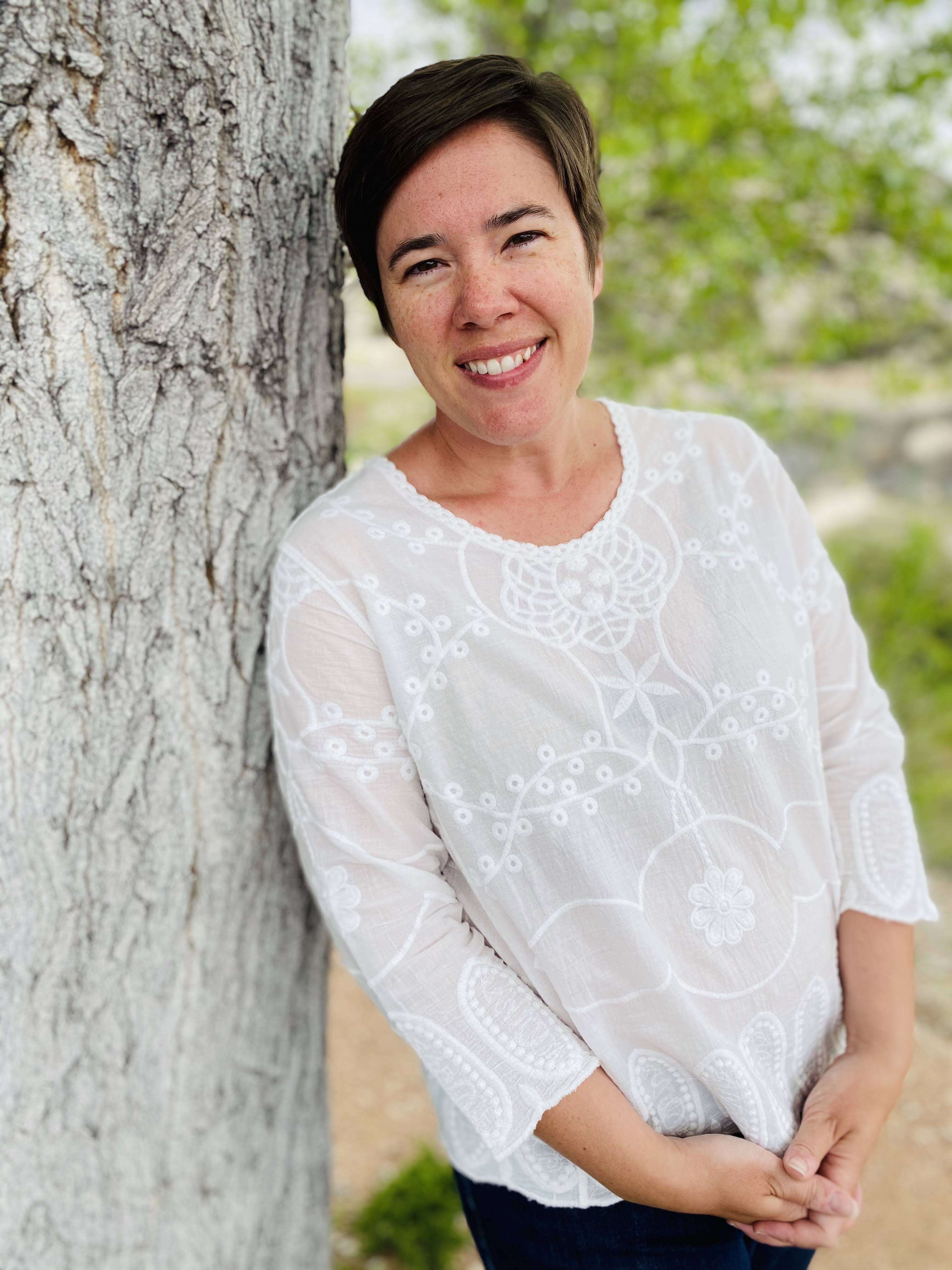 Shelly Moorhouse currently resides in North Carolina with her family. She is co-editor of Family Adventure For All, a family-friendly RV travel blog that helps special needs families get started in full-time RVing and roadschooling. Shelly and her husband, Jeremy, traveled full-time across the U.S. in 2019-2020 with their special needs daughter. Now they produce content on their blog and on social media to encourage and inspire other families to adventure together. Shelly is the author of the ebook Parents' Survival Guide to Full-time RV Living. Her book helps parents manage the challenges that come with living and traveling in a small space with kids. The ebook can be purchased from her website: www.familyadventureforall.com. Follow her on Facebook, Pinterest, and Instagram @familyadventureforall.