FTC Disclosure: I get commissions for purchases made through some of the links in this article for more information, visit our Advertising Disclosure Page.
Essential Guide to Responsible and Ethical Rv Travel
Essential Guide to Responsible and Ethical RV Travel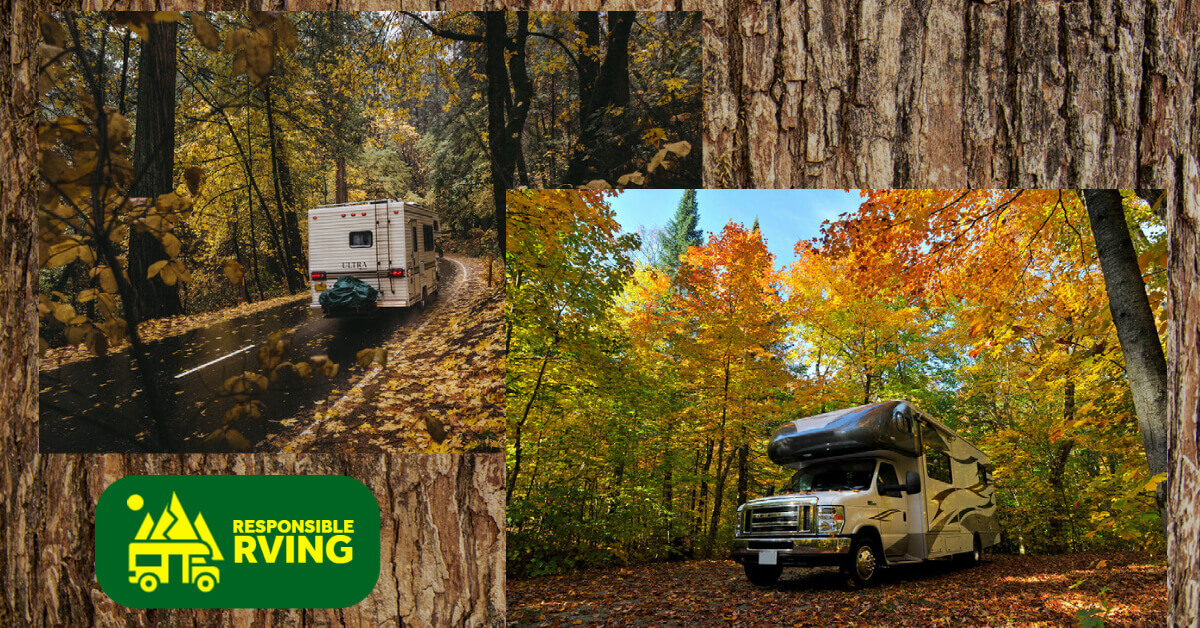 This essential guide to responsible and ethical RV travel will allow you to have the best RVing experiences while being kinder to nature, wildlife, and fellow travelers.
SHARE THIS PAGE
Traveling in your RV allows you to witness the beauty of nature as you've never had before. It's a unique experience that can inspire you to become more passionate about protecting and preserving the planet. If you're interested in being more responsible and kinder to nature, wildlife, and fellow RV travelers, check out this essential guide to responsible and ethical RV travel to get started.
Avoid Single-Use Plastic 

Single-use plastic is notoriously known as the culprit of all major water and land pollution, taking five hundred years to decompose at the very least. So, while it may be challenging to avoid them because of the convenience they offer when you're on the road, it's possible and definitely worth it.
Here are some tips on how to reduce plastic when RVing.
Bring reusable water canisters that you can refill at pitstops where drinking fountains are available instead of stocking up on store-bought bottled water.
Get beeswax food wraps or reusable containers to store and cover leftovers instead of cling wraps.
Do not use disposable plates and cutlery. Opt for non-breakable camping dishes that you can wash at camping grounds.
Pack one or two eco-friendly shopping bags to carry stuff from the local markets or collect trash and recyclables. 
Be strategic with what you bring, ensuring they can be repurposed or recycled.
Refill reusable travel-sized containers instead of buying everyday products in plastic sachets, such as shampoo, toothpaste, and soap.
Do Not Pollute Natural Waterways

Aside from an occasional swim, when temperatures are not freezing, natural waterways should be left alone. Do not wash your dishes or take a bath directly in streams or rivers to prevent polluting the waters or harming the natural flora and fauna with chemicals from your soap. Instead, get a bucket to collect water for washing and bathing.
Shop Locally Whenever Possible 

Shopping at small and local businesses in your destination is an effective way to give back to the community. Aside from supporting the local economy, you are also ensuring that there's less carbon footprint involved than when you're buying imported products from foreign countries. For example, shopping for fresh fruits and vegetables at local farmers' markets promotes sustainable farm-to-table consumption. In addition, getting souvenirs from local artisans who incorporate traditional or ancient crafting techniques can make meaningful gifts for loved ones back home or as a token to remember your trip.
Travel Strategically for Fuel Efficiency
RVing can be eco-friendly when done intentionally and strategically. Decide what is best for you and read about the pros and cons of diesel and gas-powered RVs. Save on fuel consumption by following these tips:
Travel light: the heavier your RV is, the more fuel you will use.
Drive at recommended speed to get more miles per gallon, which is a minimum of 63 mph and a maximum of 65 mph, according to driving tips by Camper Report.
Prioritize nearby national parks and travel destinations to reduce your time on the road.
Invest in solar panels to harness clean, renewable energy from the sun. Use it to conveniently power appliances in your RV.
Bring your bike to help you explore and get around your destination without needing fuel.
Park in shaded areas to save on fuel from air conditioning during summer. 
Insulate your RV to keep it warm if traveling in wintertime.
Practice optimum fire safety
Fire has many practical uses when setting up camp, whether for cooking, keeping warm, or deterring wild animals from coming near your campsite. However, part of ethical RV travel is practicing maximum safety precautions to minimize risks of forest fires that could endanger you and others.
Here are some fire safety expert tips from the Department of Environmental Conservation in New York
Use existing campfire rings.
Do not start a fire near grassy areas or trees with low, hanging branches, rotten stumps, or dried leaves.
Do not leave a campfire unattended.
Make sure your matchstick is completely out before disposing of it.
When it's time to go, put the fire out by dowsing it with water, making sure no embers or coals are still burning.
Observe Best Camping Practices
An important part of the essential guide to responsible and ethical RV travel is to follow house rules and be the best camping neighbor you can be with these tips.
Stay within designated camping areas. - Exploring off-beaten paths when traveling is exciting, but it's best to stay on track to not cause any disturbance to the plant or animal life within the area. So, stay within identified camping grounds and hiking paths to minimize the environmental impact.
Dispose of your poop correctly. - Bring a portable bucket toilet for convenience if you are traveling in an RV that doesn't have the luxury of a built-in bathroom. If you want to go old school, dig a hole at least 12 inches deep, do your business, and cover it with dirt. The same principle applies when you're traveling with a pet.
Bring an RV emergency kit – Anything can happen when RVing, especially on the road and camping in off-the-grid locations (boondocking). With a comprehensive checklist, build your RV emergency kit to be prepared.
Do not blast loud music. - Always keep your noise to a minimum. Be respectful of fellow campers who see nature as a quiet sanctuary and wildlife in the area who may be agitated. 
Leave no trace behind. - Check your campsite before leaving and ensure that you collected all rubbish for proper disposal.
Do not feed wild animals. - You may think feeding wildlife is an act of kindness, but in reality, you're probably doing more harm than good. Doing so may disturb the natural course of nature and encourage them to wander into camping grounds where they or humans can encounter danger. 
Hopefully, this essential guide to responsible and ethical RV travel will allow you to have the best RVing experiences while being kinder to nature, wildlife, and your fellow RVers.
About The Author
Will Cotter is a certified wanderlust. He works remotely and runs his professional cleaning company, HappyCleans. Will loves all things travel and adventure and plans to go on an epic and scenic campervan journey in Ireland, where he lives.