FTC Disclosure: I get commissions for purchases made through some of the links in this article for more information, visit our Advertising Disclosure Page.
7 Ways to Get the Whole Family Excited to Go RVing this Summer
Here are 7 ways to get your family excited about going RVing this summer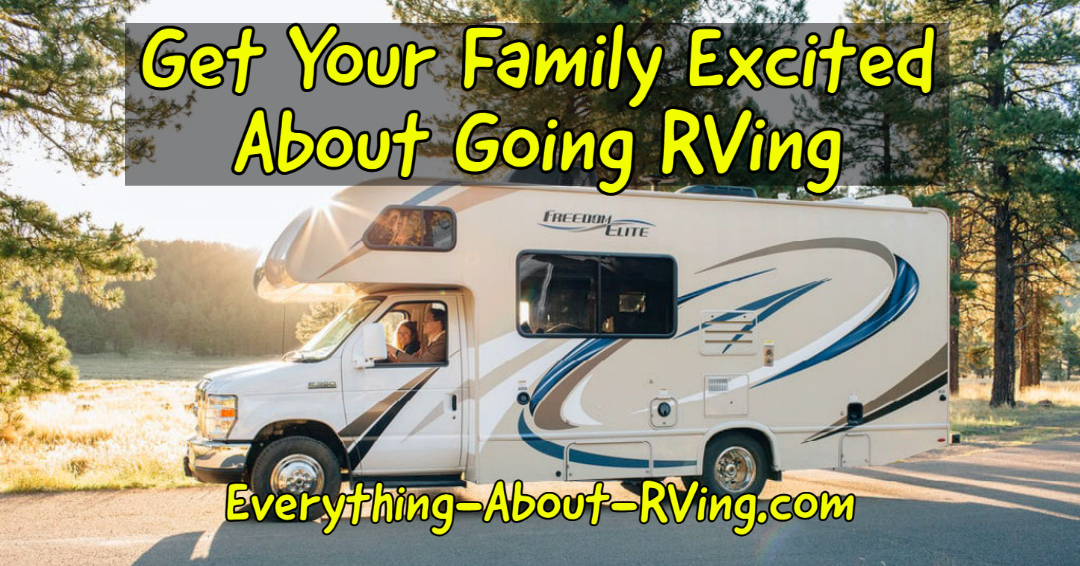 The idea of hitting the open road in an RV might sound like a really exciting one. But if not everyone in your family feels that way, it could dampen the fun of your vacation. Fortunately, there are some great ways to get the entire family enthused about going RVing this summer. Here are seven great ways to spark their interest. You'll be all set to spend time together having adventures in your home on wheels.
1. Create a Sense of Adventure
Feeling like there's a big adventure waiting for you can be a great way to get moving. There's no need to build up a trip to be something earth-shattering because then it might not live up to the hype. But going on an adventure is definitely a reasonable way to look at taking an RV trip over the summer. Whether you're gone a week or a month, there's plenty to see and do that's unique to a lot of different locations.

2. Let Them Pick What They Like
Letting your family pick the kinds of things they really like could get them more interested in going RVing. Choosing the type of RV you want to buy or rent is important, too, because everyone should feel comfortable in it. If your family isn't able to get comfortable or don't get any choice in the type of RV, they might not be as excited to travel with you.
3. Plan Some Unforgettable Scenery
The things people see when they're on vacation often stay with them for years. You don't have to see anything completely amazing to be impressed by it or to create great memories. Even scenery that's not what you'd normally see at home can be really valuable for adding excitement to a vacation. Ask your family what kinds of scenery they want to see or take pictures of, and see if you can plan your RV trip around that.
Save 10% on campground fees when you become a Good Sam member Today!
4. Check Out Furnishing Options
If you're buying an RV, you want to make sure it's furnished with a style that works for you. You can't change a rental RV to the same extent, but you can still choose accents and options. At Home of Cozy, you can get good recommendations about furniture and decor. You can make your RV look and feel like a home away from home. That's a great way to raise the excitement of traveling.
5. Give Everyone a Voice
People really want to do the things that matter to them. If your family feels like you're planning the whole vacation around things you want to do, they will not be as interested in traveling in an RV with you. But when people have a voice, they're a lot more likely to get excited about the trip. Sure, they'll be seeing some things that might not matter as much to them. They'll also get to see something they want to check out, as well. It's a nice mix and a fair trade. Everyone has at least a few things they care about in the mix during their travels.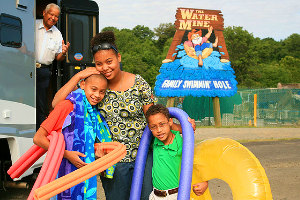 6. Make It a Bonding Experience

Bonding with your family is important, especially with world events adding to stress levels and making things more difficult. You don't have to just let that stress and worry get the better of you or your family. An RV trip over the summer is an excellent way to bond with one another and to do something that makes great memories. It also gets you all away from home for a little while.

7. Be Aware of Fleeting Time
Time goes fast. When you're young, you generally don't realize it as much. When you get older, you start looking back on things. Even if your family isn't as excited as you'd like for an RV trip this summer, the time that all of you spend together will be something everyone can hang onto as the years go by. It can be a very valuable gift given to family members to spend quality time with loved ones.
No matter whether you've traveled in an RV before or whether you've never taken a vacation together as a family, RVing in the summer can be a unique experience full of memories and value. There's an adventure awaiting all of you when you plan out where you really want to go and all the things to see and do. It's easier than ever to buy or rent an RV and use online information to plan something unforgettable.
Do you have any suggestions or comments on this topic? You can add them to this page by using the comments section located below.