FTC Disclosure: I get commissions for purchases made through some of the links in this article for more information, visit our Advertising Disclosure Page.
How You Can Afford a New Rv
How You Can Afford a New RV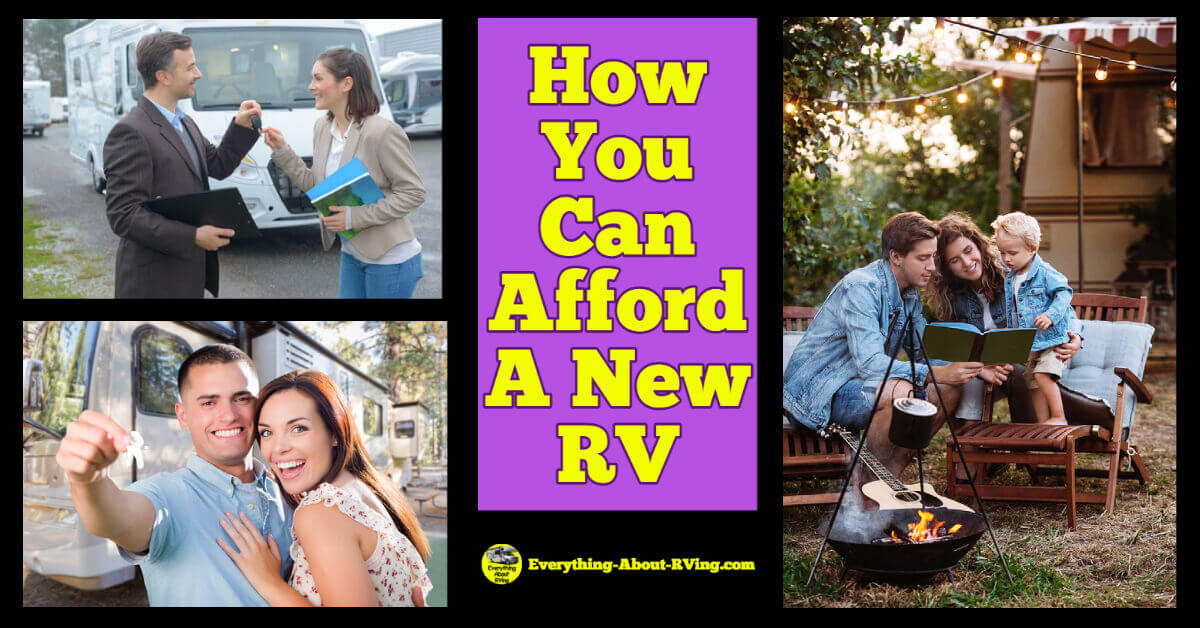 This article will outline how you can afford a new RV
You need to learn how you can afford a new RV because experts estimate that tens of millions of Americans hit the road each summer in an RV. If you've ever wondered why those people choose to travel in an RV, then you've obviously never traveled in one. An RV vacation is like no other. You see every sight between destinations and can move at your own pace.
You have options if you've always thought about purchasing an RV but then decided it didn't fit within your budget. In some situations, you simply can't afford to have an RV. People who want an RV always find a way, even if they utilize Venmo fundraising.
If you need to justify purchasing an RV or need ideas on how to afford one, read on for some ideas.
1. Hotel Expenses
If you enjoy traveling and you travel often, this might be a situation in which you can't afford not to have an RV. The cost of staying overnight in an RV park can be between half to as low as a quarter of the cost of staying in a hotel. Traveling with your home on wheels allows for much more flexibility in travel time and creates an environment of familiarity wherever you go.
RV parks can be packed with amenities such as swimming, dining, and entertainment. They can also be as simple as a collection of gravel lots off the side of the highway. If you're passing through, the latter may make more sense, and your RV will pay for itself over time. That beats helping to pay the mortgage on an expensive hotel.
2. Dealer Financing
An RV dealership wants to make sure you drive away in an RV that fits your style and budget, and there are many options for RVs. Something like a popup travel trailer works fine for people who don't plan to camp in bear country, while something larger with bedrooms and a full-service kitchen might work better for someone who intends to spend weeks out on the road.
Just as a car dealership works with many finance companies, so do RV dealerships. If you're thinking about going this route, an excellent time to buy would be at the end of summer, when dealerships are desperate to unload their excess inventory to make room for next year's models.
3. Cash Out Refinance
The drawback to dealership financing is often that the interest rates are a bit higher than financing you might find on your own. Financing you might find on your own includes refinancing your home.
This offers you a much better interest rate and allows you to keep your mortgage payments similar and sometimes even lower than they were before. That's because you've built up equity, and when you refinance, you get to start over on your mortgage, but hopefully, you're financing less. These steps allow you to maintain your autonomy as a buyer and use your money how you would like.
4. Used RVs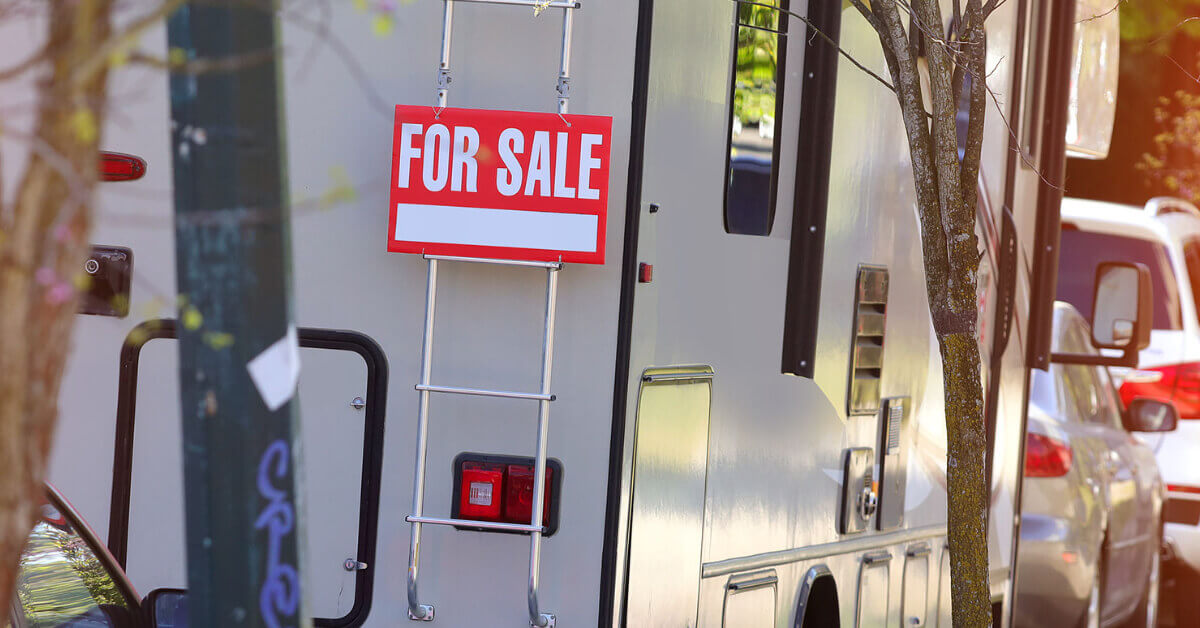 If you have a healthy savings account, there's no reason you can't pay cash for your RV, especially if you buy one used. Used RVs sold by individuals can be found for well under their NADA value. RVs have a surprisingly long lifespan, making them a great purchase.
Someone who needs cash fast is willing to offer a bargain to attain it, and it can take longer to sell an RV than it does an automobile. Watch online marketplaces, and eventually, you'll find a great deal on an RV that still looks new. If you're a DIY-type person, you might even find a bargain on a fixer-upper. As covered below, there are many options for those looking to save on cheap RV deals and create their own space with hard work.
5. Get Creative
Visit the RV Education 101 Video Download Store to instantly download their in-depth RV maintenance videos
When it comes to repairs or upgrades, your new RV can be expensive. But many online trends have given you the tools to succeed as an RV owner. Do it yourself, or DIY, has become increasingly popular over the last few years, and many influencers have left their homes to go RVing regularly. They document their travels online and provide tips and tricks for those of us who may feel less capable of creating and maintaining our RV lifestyle. Renovation ideas abound on the internet, and you can access this creativity 24/7.
Many of these videos break down renovations and repairs into simple steps, allowing even the most novice RV owner to learn how to take care of their vehicle. Interior and exterior upgrades can be done with a little paint, tools, and hard work, without spending more money than you want.
Your budget doesn't have to stop you from getting into an RV and living the RVing lifestyle. Anyone who RVs will tell you it's the dream life, and that's because, quite frankly, it is.
Hopefully this article has helped you to learn how you can afford a new RV.