FTC Disclosure: I get commissions for purchases made through some of the links in this article for more information, visit our Advertising Disclosure Page.
Guide On How to Keep Your RV Warm During Winter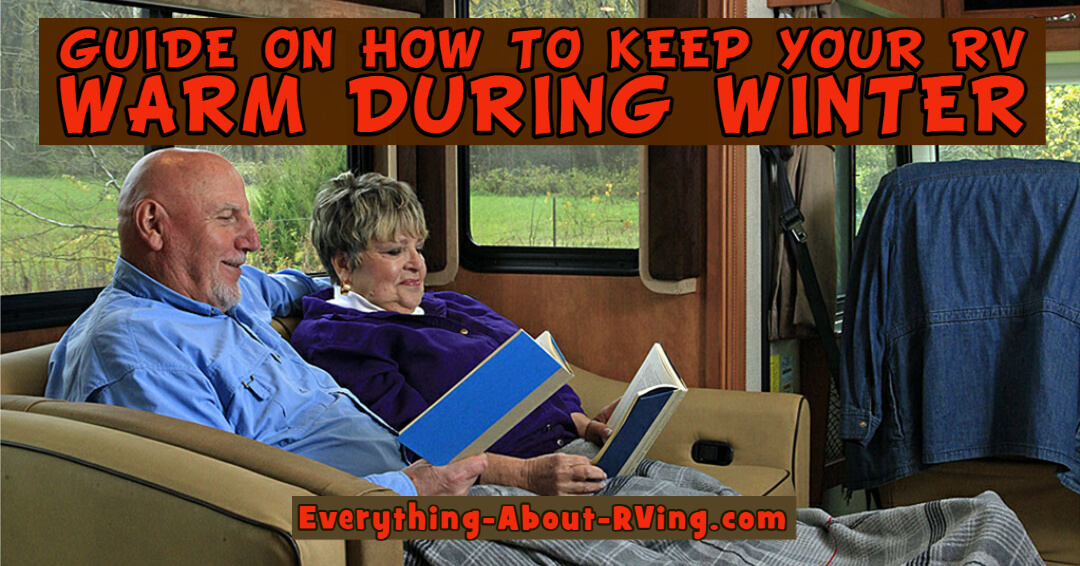 By Scott Mathews 
Tips on keeping your RV warm during winter
RVing is an adventure! If you want to try it but don't know how to prepare for it, here's your chance to get some insight into what RVing means and how to deal with cold winters. Traveling safely during the cold winter should be a priority, so it's good that you are already trying to get the gist of it. If you have any questions, feel free to leave a comment. Otherwise, have a blast RVing – it is indeed so much fun (and honestly, probably the best decision you've taken in years). 
Share This Page
Save 10% on campground fees when you become a Good Sam member Today!
Here are some things you might want to pay attention to when it comes to keeping your RV warm during the winter season.

Watch out for the water
Bursting pipes are travelers' worst nightmares, especially when you are winter camping. Here is so advice that might help you:
• keep your bay (the one holding the tank) above freezing level! You could invest in a mini space heater, worst comes to worst. Sticking it to the bay will help a lot.
• When not using the freshwater  system in your RV you should add Non-Toxic RV Antifreeze to the system avoid having the pipes freeze in your RV.
• Buy rv holding tank heater pads for you RV's holding tanks. They will keep your holding tanks from freezing.
• If you decide to use water hookups, insulate your pipes (and any connections to the pipe) with heat tape or use a heated RV fresh water hose (pictured above).
• Golden RV rule: You should never allow your RV's black water tank to freeze. To avoid that, use a PVC pipe for the sewer hose. 
Extra layers are a must
Being both cold and wet is not the best combination, neither for you, nor for your RV. Also, you should not allow the heat to condense in only one place, as it will lead to extreme humidity, making the inside of your RV moldy and (yes, you guessed right) stinky. Thus, using a dehumidifier is your best bet.
You could also choose to use dehumidifier pellets in the affected areas of the RV if a dehumidifier is too expensive. In any case, make sure you buy vent covers as well to prevent condensation and keep you warm! Extra layers are also a must, so ensure that you have enough of them inside the vehicle, just in case. Better safe than sorry.
Insulation is important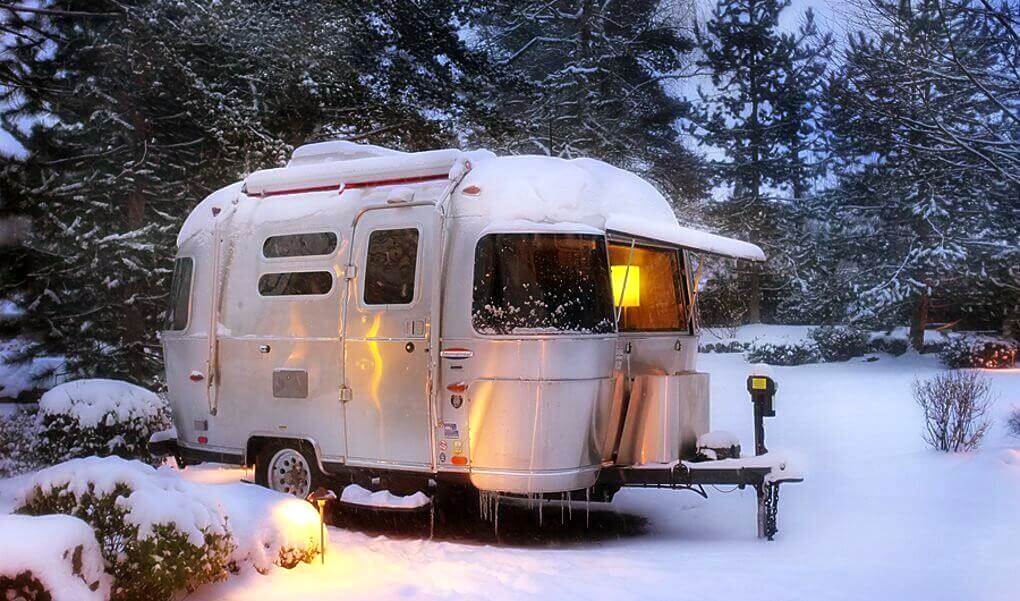 No matter what the manufacturer says, you can never trust that your RV is 100% insulated and ready to go. If it gets below a zero temperature and your RV is not prepared for it, you will freeze to death. Here are some ways in which you can insulate your RV:
• Use foam insulation boards
• Use bubble insulation
• Use solar blankets
• For an extra layer of warmth, line the RV's windows with heavy-weight thermal curtains
• Use electric space heaters
• Bring blankets and extra layers!
Conclusion
Traveling in an RV is fun and exciting! However, if you choose to travel during the winter season, make sure you keep yourself (and your RV) warm. Try to use as little water as possible, bring extra layers for both you and the RV, and insulate well! Good luck and Happy RVing!

About The Author
Scott Mathews is a freelancer and a world-traveler. He provides UK assignment help to students in need. In his free time, Scott works for another professional essay writing service, raising money for his travels. Being awarded the best essay service writer award, Scott will soon open up his own traveling company.