FTC Disclosure: I get commissions for purchases made through some of the links in this article for more information, visit our Advertising Disclosure Page.
Make Money With Your RV
Yes, It's Possible!

Are you sick of paying to keep your RV in storage
By Gaby Cuda
Buying an RV is a big expense. For many families, it's second only to buying a house. With RVs costing tens of thousands of dollars (sometimes hundreds of thousands), most people are left paying off their RV loans for decades. Of course, owning an RV is worth it if you have the time to spend vacationing in it. But what happens if you don't? Sadly, millions of families simply don't have enough time to use their RVs as much as they'd like. These RVs sit unused for most of the year, accumulating dust and costing money in storage fees and maintenance costs. However, there is a solution, and it's actually a pretty effective one: renting out your RV.

How Renting Your RV Works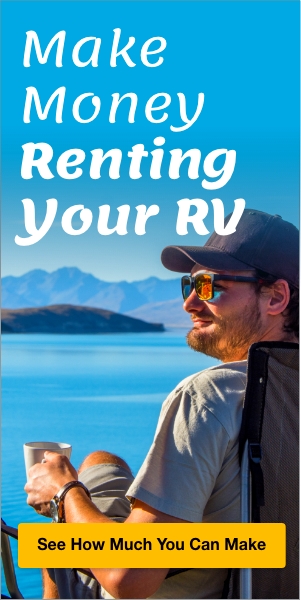 Renting out your RV isn't as scary as it sounds. You're not putting it on Craig's List and letting just anyone come by to look at it and haggle with you (unless you want to, I guess?). There are a couple of options for renting your RV safely and for a good price. In fact, some people end up making an extra $10,000 or more. So, how does it work? Let's take a look:

The first option is consigning your RV to a large dealership or local RV rental company. This service has been around for ages since dealerships started noticing that RV owners weren't using their RVs that much, but didn't want to sell them. Basically, the dealership will take your RV onto their lot, where they'll advertise it for rent. Each offers different services – one dealership might offer full insurance coverage, another might offer free maintenance.
The second option is renting out your RV yourself through a peer-to-peer network. It's a bit like the concept of Craig's List, where you manage the listing and work with individuals, except much safer and more reliable. You're backed by the rental company, and you'll have the ability to screen renters before you even speak with them. P2P networks are somewhat new (think Airbnb), but they're quickly becoming one of the most popular ways to sell goods and services to one another.
Which Option is Best for Renting Out Your RV?
Renting out your RV can be a tough decision; trying to decide how to rent it out can be even harder. What it all boils down to is how involved you want to be in the process. There are a few major differences between the two options:

When you consign your RV to a dealership, you're basically giving up control of your RV. It'll sit on their lot, and they'll market the RV, vet potential renters, and deal with any maintenance issues. However, you'll pay for this convenience - dealerships usually take about 50% commission. But, for some families, investing their money might be a better choice than investing their time into a rental.
Storage is another area where dealership consignment and P2P rentals differ. When you work with a dealership, they'll keep your RV on their lot. This might be a great option if you've been previously paying for storage, but keep in mind, most dealerships charge you a storage fee if your RV doesn't rent that month. Depending on whether the storage is covered or not, it could be a hefty expense. With P2P services, you're free to keep your RV wherever you want, be it in your driveway, garage, or somewhere else. P2P networks only take money when your RV rents, usually somewhere around 15% to 20% commission.
Probably the biggest, and most impactful difference between the two services is RV access. RV owners choose to rent their RVs because they don't want to sell them; they want to still be able to use them for vacations and weekend road trips. Unfortunately, when your RV is sitting at a dealership, it's not easy to get to. Most dealerships ask for advance notice so they can black out the calendar dates that you'll be using the RV. Again, this might be fine for families who don't mind planning their trips in advance. With P2P networks, you can use your RV whenever you want and even turn down potential renters if you decide to take a last minute trip.
Thankfully, where both services are similar is in safety and insurance, though there might be some slight variation depending on the dealership. Both services protect your RV in a number of ways. Dealerships usually offer liability insurance when RV is rented and some form of coverage while it's on the lot. P2P networks offer liability coverage and roadside assistance, and provide you with screening tools so you can run background checks on potential renters. You can also ask for a security and damage deposit from renters.
I Want to Rent Out My RV Myself – What Do I Need to Know?
If you've decided that renting out your RV using a P2P network is the best option for you, there are a few things to know before you get started. Since it's different than just handing over your keys to a dealership, it's probably best to know how the whole thing works:

You'll list your RV on a P2P marketplace like RVshare, which is currently the biggest network with the most members. Renters will be able to find your RV based on your location.
You'll set your own rates and rules for renting your RV. Make sure you check out comparable units before you set the rate, so you don't end up charging too much or too little.
When someone is interested in renting your RV, you'll get an email request. You can then use the screening tools to run a background check before approving the renter. Once approved, they'll send you the security and damage deposits using the secure payment system.
When the renter comes to pick up the RV, don't forget to give them a demonstration on how to use everything! Together, you'll do a walkthrough to assess any dents or preexisting issues. That way, when they return the RV in great condition, you can easily return their damage deposit.
Ready to Make Some Money?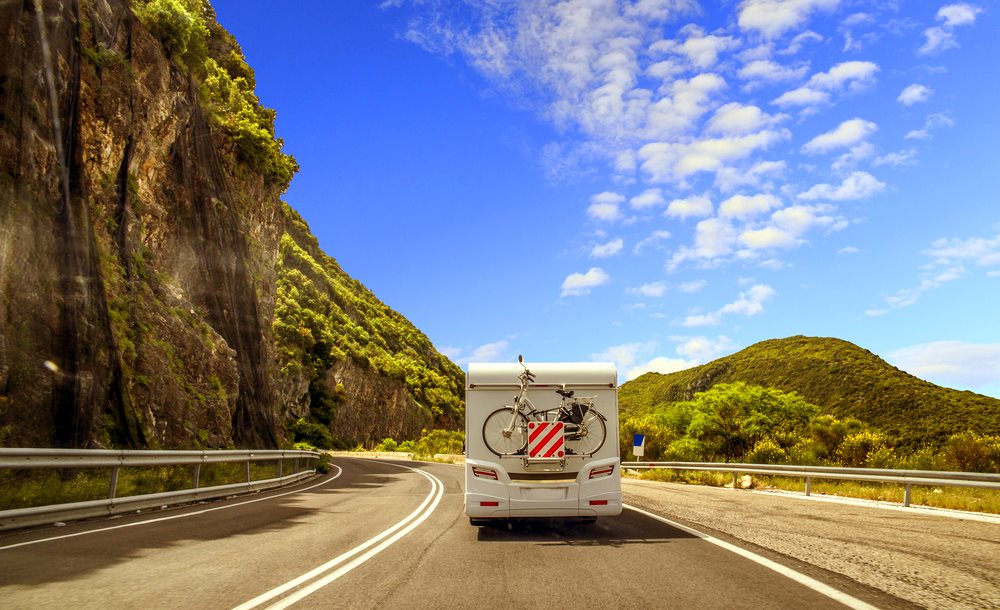 Renting out your RV using a P2P network is a quick and easy way to make some extra cash from your RV. With a handful of advantages over dealership consignment, it's easy to see why so many people have started using P2P platforms for their rentals. However, regardless of how you choose to rent out your RV, you'll love letting others experience the RV lifestyle, while still being able to enjoy it for yourself once in a while. Do you have experience renting out your RV? Tell us your story in the comments!

About The Author
Gaby Cudda is the Director of Content Partnerships at RVshare.com, the biggest online marketplace for P2P RV rentals. RVshare makes it easy to list your RV for rent and quickly reach thousands of potential renters nationwide. With RVshare, owners have the flexibility of renting out the RV themselves, coupled with the insurance protection and support services of a big-name company.
Learn more about how it works Here: https://rvshare.com/why-list-owners.
Do you have any suggestions or comments on this topic? You can add them to this page by using the comments section located below.