FTC Disclosure: I get commissions for purchases made through some of the links in this article for more information, visit our Advertising Disclosure Page.
Planning an Rv Beach Getaway
Planning an RV Beach Getaway?
Check Out the Best Beach Campgrounds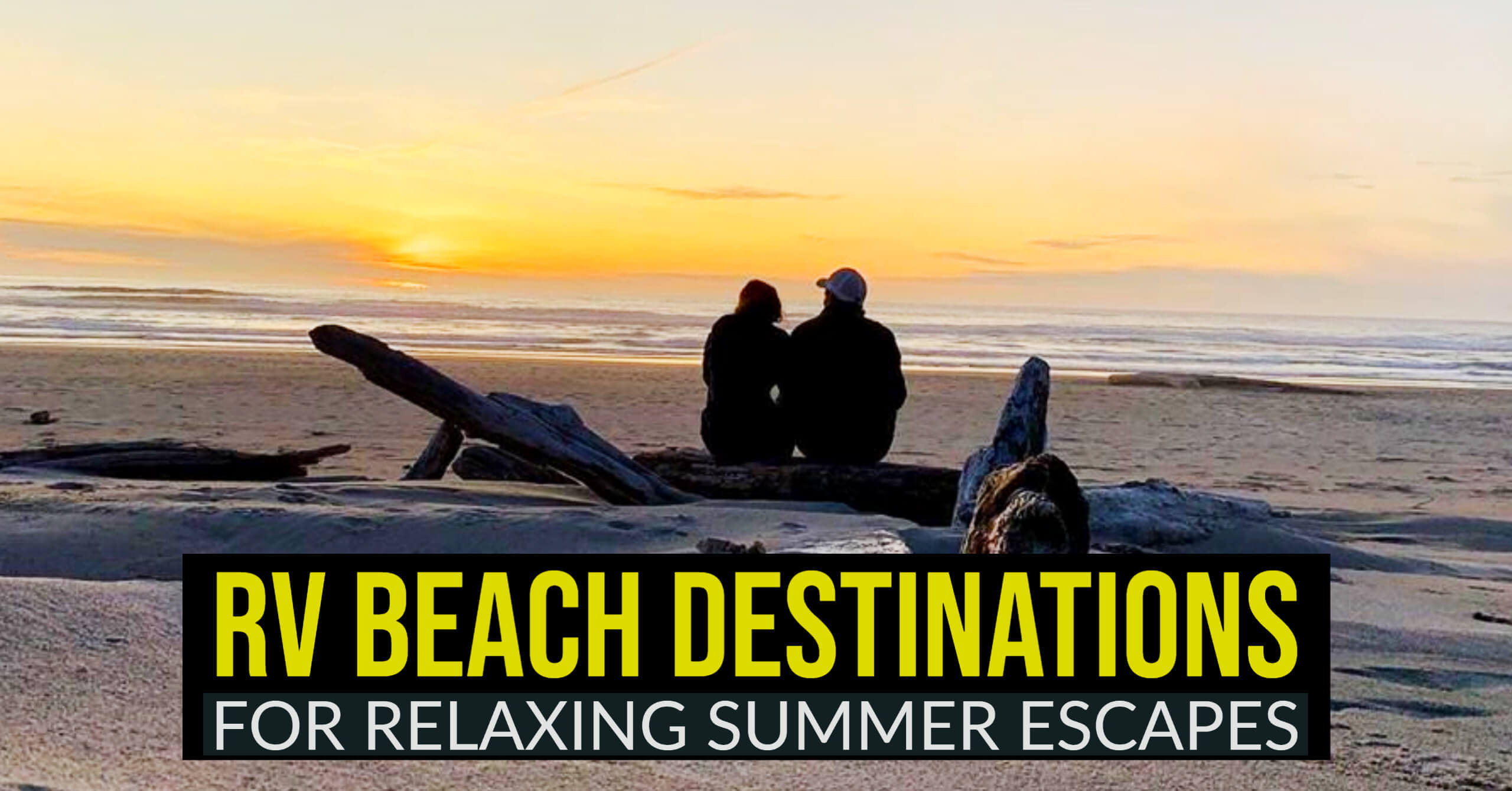 Planning an RV Beach Getaway? Immerse yourself in breathtaking coastal scenery and create unforgettable memories.
Are you planning an RV beach getaway? Picture yourself waking up to the soothing sound of crashing waves, feeling the gentle ocean breeze, and stepping out of your RV onto soft sandy beaches. Does this sound like the perfect vacation for you? Then you're in luck! This comprehensive guide will explore the best beach campgrounds that will make your RV adventure an unforgettable experience. So, pack your swimsuits, grab your sunscreen, and let's dive into the world of beachside camping!
Share This Page
Save 10% on campground fees when you become a Good Sam member Today!
Why Choose an RV Beach Getaway?
Embarking on an RV beach getaway offers a unique blend of freedom, relaxation, and natural beauty. With your RV as your cozy home on wheels, you can explore numerous beach destinations, each with its charm and attractions. Whether you prefer the tranquility of secluded beaches or the vibrant atmosphere of bustling coastal towns, there's something for everyone when you choose an RV beach getaway.
Finding the Perfect Beach Campground
When planning your RV beach getaway, choosing the right campground is crucial. Here are some things to consider to make certain you have a memorable and enjoyable experience:
1. Location, Location, Location
The location of the beach campground sets the tone for your entire trip. Do you prefer the Florida Keys' tropical paradise or the Pacific Northwest's rugged beauty?
Consider the proximity to the beach, nearby attractions, and the overall ambiance of the area. Make sure the campground is conveniently located to maximize your time exploring the beach and its surroundings.
2. Campground Amenities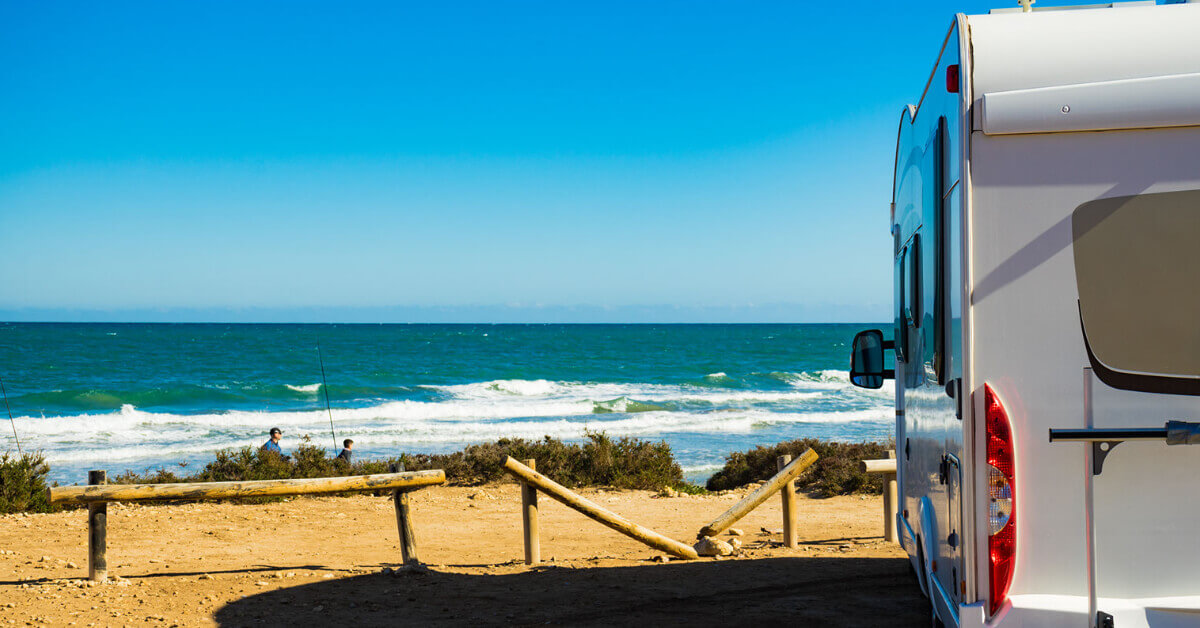 While the beach is undoubtedly the main attraction, the campground amenities can greatly enhance your stay. Look for campgrounds that offer full hookups for your RV, clean shower and restroom facilities, laundry services, and recreational activities such as swimming pools, hiking trails, or bike rentals. Additionally, if you're traveling with children or pets, check for family-friendly and pet-friendly amenities.
3. Beach Access and Activities
The primary reason for choosing a beach campground is, of course, the beach itself. Check if the campground provides direct beach access or if it's within walking or biking distance. Consider the available activities such as swimming, snorkeling, fishing, kayaking, or simply lounging on the sand. A diverse range of beach activities ensures there's always a bright moment during your RV beach getaway.
Save 10% on campground fees when you become a Good Sam member Today!
Top Beach Campgrounds for Your RV Adventure
Now that we've covered what to evaluate when selecting a campground let's explore some of the best beach campgrounds across different regions:
East Coast Delights
Assateague State Park - Maryland
Located on the scenic barrier island of Assateague, this beachfront campground offers stunning views of the Atlantic Ocean and an opportunity to witness wild horses roaming freely. Assateague State Park is a nature lover's paradise with miles of pristine beaches, nature trails, and excellent fishing spots.
Hunting Island State Park - South Carolina
Situated along the breathtaking South Carolina coast, Hunting Island State Park boasts five miles of unspoiled beach and a historic lighthouse. RV campers can enjoy beachcombing, birdwatching, and exploring the park's lush maritime forest. Take advantage of the opportunity to climb to the top of the lighthouse for extraordinary panoramic coast views.
West Coast Wonders
Nehalem Bay State Park - Oregon
Set along the picturesque Oregon coast, Nehalem Bay State Park offers numerous activities for RVers. Enjoy crabbing, clamming, and fishing in the bay, or take a leisurely walk along the sandy beach. The park's spacious campground provides a peaceful retreat amidst stunning coastal landscapes.
Crystal Cove State Park - California
Located between the Pacific Ocean and coastal mountains, Crystal Cove State Park offers a captivating blend of natural beauty and rich history. The Moro Campground provides RV-friendly sites with ocean views, beach access, tide pools, and endless opportunities for hiking and biking along the park's scenic trails.
Gulf Coast Gems
St. George Island State Park - Florida
Escape to the pristine shores of St. George Island State Park, a secluded paradise located on a barrier island in the Gulf of Mexico. This unspoiled stretch of coastline offers sun-soaked beaches, abundant wildlife, and excellent opportunities for swimming, boating, and beach combing. RV camping here is a true coastal escape.
Mustang Island State Park - Texas

Mustang Island State Park is a beloved destination for RV beach lovers with its beautiful sandy beaches and warm Gulf waters. Whether you're building sandcastles, birdwatching, or fishing, this coastal treasure provides endless opportunities for relaxation and recreation.
Conclusion
A fantastic RV beach getaway awaits you at the best beach campgrounds nationwide. From the picturesque East Coast to the captivating West Coast and the sun-soaked Gulf Coast, these destinations offer breathtaking natural beauty, abundant recreational activities, and unforgettable memories.
Remember to plan and select the perfect campground that suits your preferences and get ready to experience the joy of waking up to the sound of crashing waves and the warm embrace of the sun on your RV beach getaway.

So, start packing your RV essentials, book your spot at one of these incredible beach campgrounds, and prepare for the RVing beach adventure of a lifetime!
Did we miss a beach that is perfect for RVers? If so, add your RV beach recommendation to the comment section below so we can add it to this planning an RV beach getaway article so that other RVers can have a beachy RVing day. Happy RVing.