FTC Disclosure: I get commissions for purchases made through some of the links in this article for more information, visit our Advertising Disclosure Page.
Unique Summer Rving Destinations
Unique Summer RVing Destinations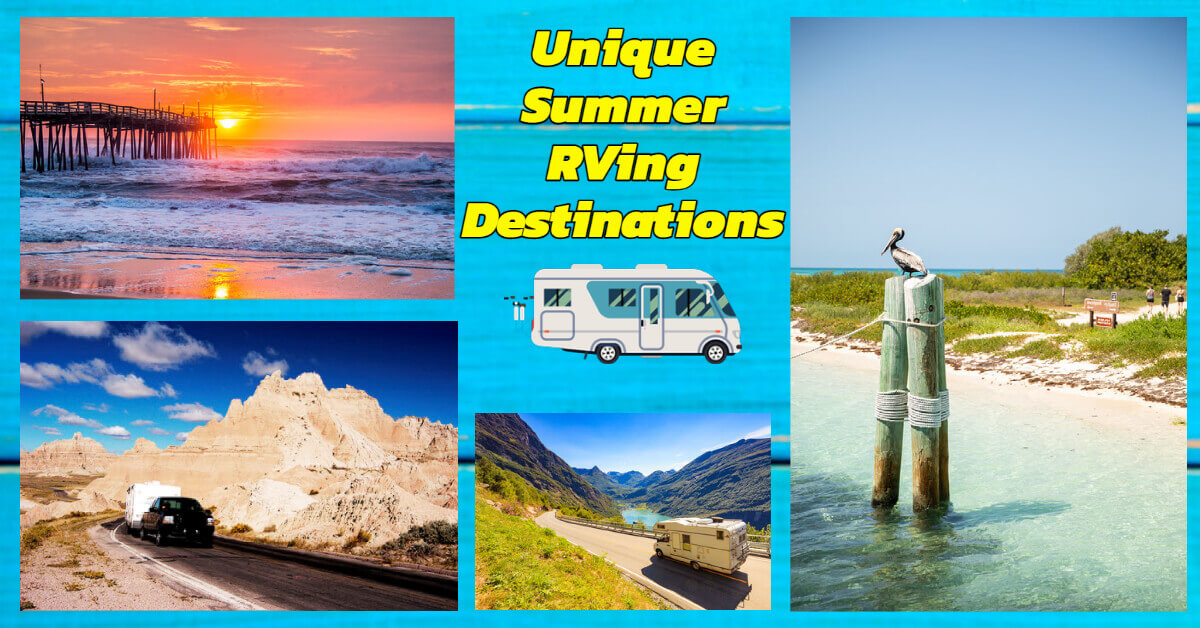 Discover these hidden RVing gems, stunning landscapes, and unforgettable memories with our unique summer RVing Destinations!
Summer is here, and with it comes the excitement of hitting the open road in your RV for a much-deserved vacation. As an RV enthusiast, you want to make sure you choose the right destination to make your trip as memorable as possible. Our Unique Summer RVing Destinations article will help you discover some hidden summer RVing gems.
Share This Page
Good Sam members enjoy instant discounts on fuel. Join Today!
A Unique RV Experience
Choosing the right destination is crucial in creating an unforgettable RVing adventure for you and your loved ones. In this article, we will discuss some unique summer RVing destinations that are sure to leave lasting memories.
The Great Sand Dunes National Park, Colorado
Unique features
Snuggled in southern Colorado, the Great Sand Dunes National Park boasts the tallest sand dunes in North America. These dunes, which can reach up to 750 feet in height, offer a unique and surreal desert landscape for RV travelers.
Activities
Visitors can enjoy hiking, sandboarding, and even sand sledding down the dunes. Additionally, the park offers scenic drives, stargazing opportunities, and wildlife viewing.
Good Sam members enjoy instant discounts on fuel. Join Today!
The Outer Banks, North Carolina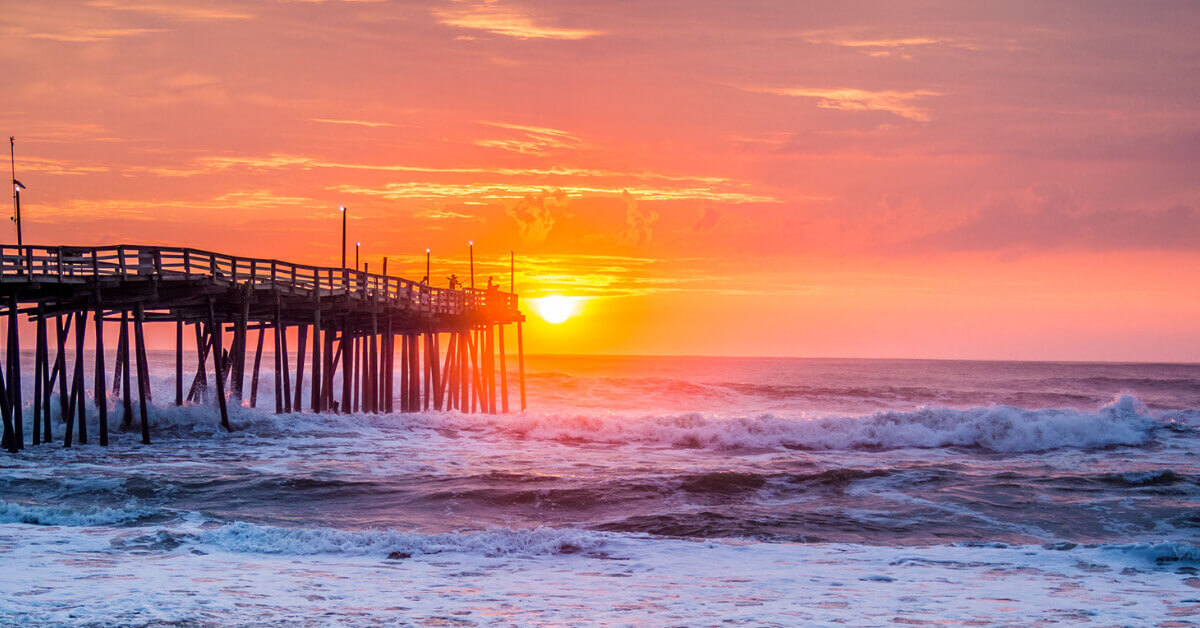 Unique features
The Outer Banks is a small group of islands off the coast of North Carolina. It offers an idyllic setting for RV enthusiasts looking for a coastal getaway with stunning beaches, historical sites, and charming small towns.
Activities
You can enjoy fishing, surfing, beachcombing, and exploring lighthouses. Take advantage of the opportunity to visit the Wright Brothers National Memorial, where the first powered flight occurred.
Crater Lake National Park, Oregon
Unique features
Crater Lake, formed by a volcanic eruption, is the deepest lake in the United States. It is known for its vibrant blue color and pristine water, surrounded by steep cliffs and a breathtaking landscape.
Activities
At Crater Lake National Park, you can explore the Rim Drive, which offers numerous viewpoints and photo opportunities. Enjoy hiking trails, boat tours, and stargazing while you're there.
Acadia National Park, Maine
Unique features
Acadia National Park is situated along the rugged coastline of Maine, offering a diverse landscape that includes mountains, forests, and rocky shorelines. The park is home to the highest peak on the eastern coast of the United States, Cadillac Mountain.
Activities
Visitors can enjoy hiking, biking, and exploring the park's scenic carriage roads. Wildlife enthusiasts can look for seals, whales, and various bird species. Remember to catch a sunrise from the summit of Cadillac Mountain.
Badlands National Park, South Dakota
Unique features
Badlands National Park features a striking landscape of eroded buttes, pinnacles, spires, and the largest protected mixed-grass prairie in the United States. The park's unique geological formations make it a must-visit destination for RVers.
Activities
The park offers hiking trails, wildlife viewing, and a scenic drive through the otherworldly terrain. Fossil hunters can also explore the Fossil Exhibit Trail, which showcases the park's rich paleontological history.
Glacier National Park, Montana
Unique features
Glacier National Park has stunning alpine meadows, pristine forests, and over 700 lakes. The park is known for its namesake glaciers, although they are receding due to climate change. Its iconic Going-to-the-Sun Road offers a breathtaking drive through the park's heart.
Activities
Visitors can enjoy hiking, wildlife viewing, and boating on the park's numerous lakes. Take advantage of the opportunity to explore the historic chalets and lodges that date back to the early 1900s.
Dry Tortugas National Park, Florida
Unique features
Dry Tortugas National Park is 70 miles west of Key West, Florida. It consists of seven small islands. It is home to the historic Fort Jefferson. The park can only be reached by boat or seaplane, making it a unique and remote RV destination.
Activities

Once there, visitors can explore the fort, snorkel in crystal-clear waters, and enjoy birdwatching. Camping on Garden Key allows RVers to immerse themselves in this secluded paradise.
Conclusion
These unique summer RVing destinations offer unforgettable experiences that will create lasting memories. From the tallest sand dunes in North America to the remote beauty of Dry Tortugas, there is an adventure waiting for every RV enthusiast.
FAQs

The best time to visit these destinations varies depending on the location, but generally, the summer months offer the most pleasant weather and optimal conditions for outdoor activities.
Yes, most of these destinations have RV parks or campgrounds nearby, although some may require advance reservations, especially during peak travel seasons.
Some parks may require an entrance fee or a special permit for certain activities. It's best to check the park's official website for the most up-to-date information.
Pet policies vary from park to park. Generally, pets are allowed in most national parks but must be kept on a leash and may be restricted from certain areas or trails. It's best to check each park's pet policy before visiting with your furry companion.
Always be prepared for changing weather conditions, carry plenty of water, and have a well-stocked first aid kit. Familiarize yourself with local wildlife and follow park regulations to ensure a safe and enjoyable visit.