FTC Disclosure: I get commissions for purchases made through some of the links in this article for more information, visit our Advertising Disclosure Page.
Renting an RV - How to Save Money on Your First Rental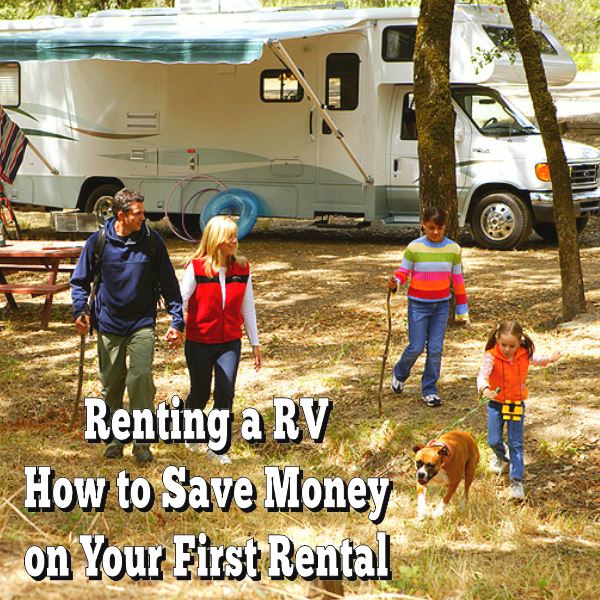 By Mark Jenney
You can save money when renting an RV
When it comes time for your next road trip or adventure, you want to make sure you can get the most out of your vacation. Many times, choosing to use an RV is the perfect choice. 
Share This Page
Save 10% on campground fees when you become a Good Sam member Today!
Renting an RV is becoming more and more popular with each passing year and many vacationers are realizing the benefits of renting an RV. We've gathered the best tips and advice so you can save money when you rent an RV for the first time.

Searching for an RV rental can seem daunting and overwhelming. There are so many types of RV's and so many rental companies out there it's no surprise that first time renters get in over their heads.
One of the easiest ways to find the perfect RV for your trip is to search on a RV rental marketplace like RVshare.com.

RVshare is the largest peer-to-peer RV Rental Company, which means you'll have a wide range of RVs to choose from. You'll be able to search hundreds of RV rentals by owner. Renting directly from a private owner will help you get the best deal because private RV owners don't have the overhead the large companies have so they can offer you a much better deal.

4 Ways to Save Money on Your First RV Rental

1.  Rewards Programs

Booking an RV with a company that has a rewards program is a great way to save money on your rental. There are several companies in the industry that have rewards programs that can save you money.
2.  Unlimited Miles

This is something that can save you a lot of money if you're going on a long-distance trip where you'll be racking up the miles. This is not necessarily the easiest thing to find because most companies and private owners don't offer unlimited miles but when you find someone who does it can save you a ton.

The best place to find unlimited mile RV rental options would be on a peer-to-peer RV rental site like RVshare. You'll want to inquire with owners directly and ask them if they would offer unlimited miles. Even if they don't have it advertised sometimes if you ask they will give it to you.
This can save you hundreds, even thousands of dollars, on your RV rental so it's definitely worth asking for.

3.  Discounts For Long Term Rentals

If you're going to be taking a trip more than 7 days, you'll want to check and see if your RV rental provider offers long term discounts. If they, don't you may want to find someone who does.
While RVing can be one of the most economical ways to vacation if you're taking a long trip it can become very expensive, very fast. Make sure you negotiate some type of discount for any rentals that are longer than 7 days.

Private owners are generally more willing to offer deep discounts for long-term rentals. They would rather have their RV earning some money than sitting idle in their driveway so try to negotiate a great deal directly with the RV owner

Getting deep long-term discounts can sometime be much harder to do with larger rental companies since they have standard policies and pricing they need to stick to.

4.  Pick The Right Type Of RV
Save 50% Off of Campsites with Passport America

Picking the correct type of RV for your trip can also save you a bunch of money. Most people end up renting more RV than they actually need. Before you go out and rent the most expensive Class A diesel pusher think about if you really need an RV that big or if you could rent a Class C and still have everything you need.

The best way to figure out what type of RV is right for you is to use an RV trip planner like on RVshare.com. You'll fill out a short questionnaire that will help walk you through the entire RV rental process.

The questionnaire will help you find exactly what your RV needs will be based on where you are going, how many people, starting and finishing points, just to name a few. 

It is no secret that travelers can save money by combining their lodging with their housing or accommodation when they take the leap to rent an RV. 
Get your vacation started off right by taking advantage of all the great benefits of renting an RV. You can be sure that your heart, and your wallet, will be full when you embark on your next adventure by travelling with an RV.