FTC Disclosure: I get commissions for purchases made through some of the links in this article For more information, visit our Advertising Disclosure Page.
Don't Miss Out! All Good Sam Roadside Assistance Plans Are 50% Off! Learn More!
5 Fun and Functional RV Gadgets
Here are some essential and potentially lifesaving RV gadgets
5 Fun and Functional RV Gadgets

By: Joe Schembri
RV travel allows you to enjoy the rustic beauty of the land while making the most of all that technology has to offer. The right technology and accessories can capture your journey, make your travels easier or even more exciting. Here are some gadgets that will make your next trip the most memorable one yet.

A jacket to carry everything you need
jackets and vests by SCOTTEVEST

One of the most difficult things about backpacking or hiking is figuring out how to carry everything you need without a bunch of bags slowing you down. The jackets and vests by SCOTTEVEST can help make it much easier to travel comfortably while keeping all of your travel essentials close at hand. There are 23 pockets that are designed to hold all of your important tools. There are pockets specially made to protect your tablet, your eyeglasses and your smartphone, so you can keep your necessities close without any uncomfortable side effects.
A weather radio in case of an emergency
You can plan for most elements of your RV trip, but weather is not one of them. If an emergency should come to pass, it is important that you are prepared. Having a radio that can warn you of bad weather even if the power goes out is of vital importance. The Etón radio not only provides breaking weather alerts, but it also has a smartphone charger and an LED flashlight to help keep you connected and safe. The radio even glows in the dark to help make it easier to locate if the power outage happens suddenly.
Don't Miss Out! All Good Sam Roadside Assistance Plans Are 50% Off! Learn More!
A camera to capture your travels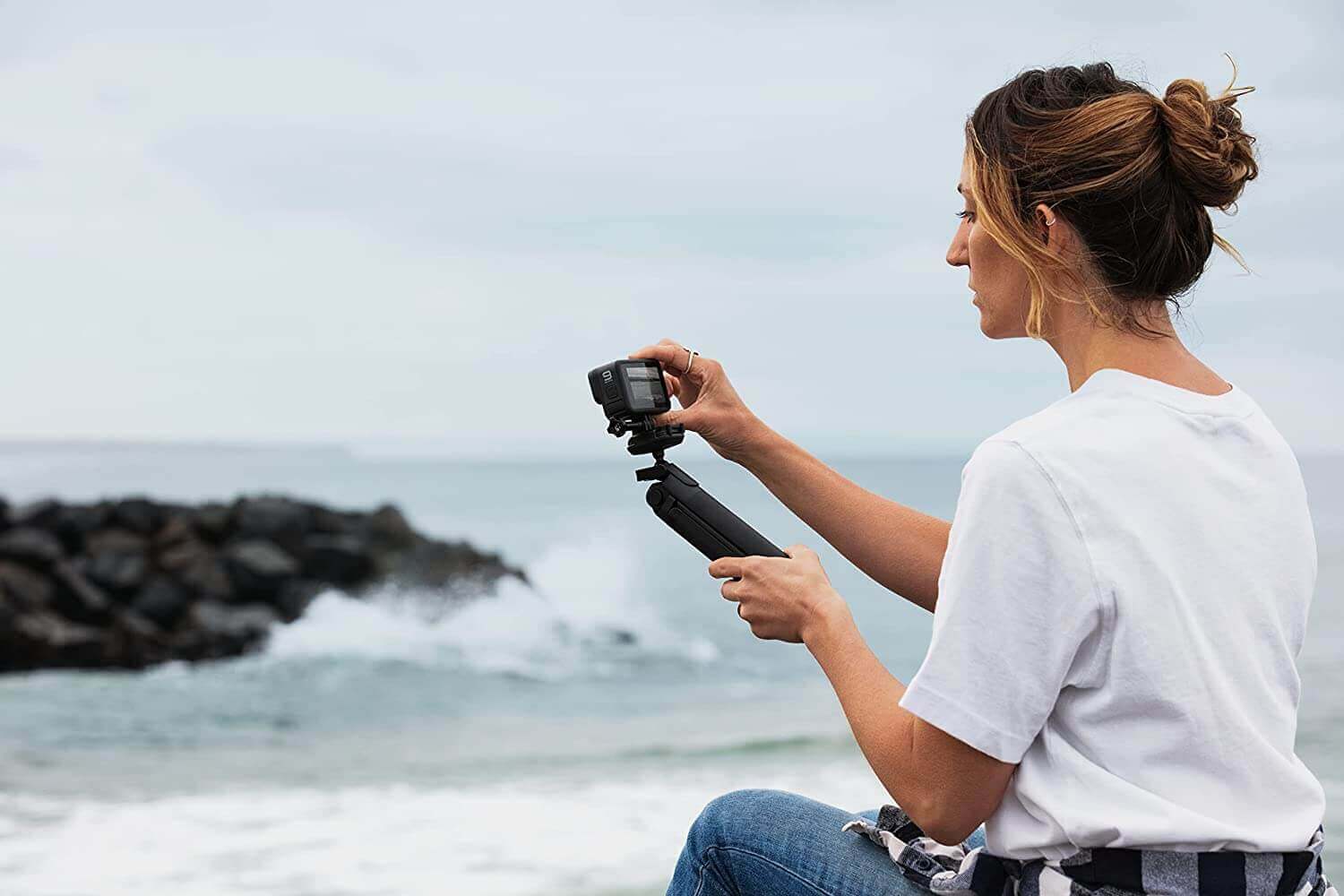 No trip is complete without the photos to help you relive the memories throughout the years. As an adventurer, you need a camera that can keep up with your exploits. The GoPro HERO is the perfect camera for RV travelers, as it attaches to many surfaces, from your dashboard to your walking stick. It also has the resolution to assure that your images are as sharp and beautiful in print as they are in person.
An all-purpose flashlight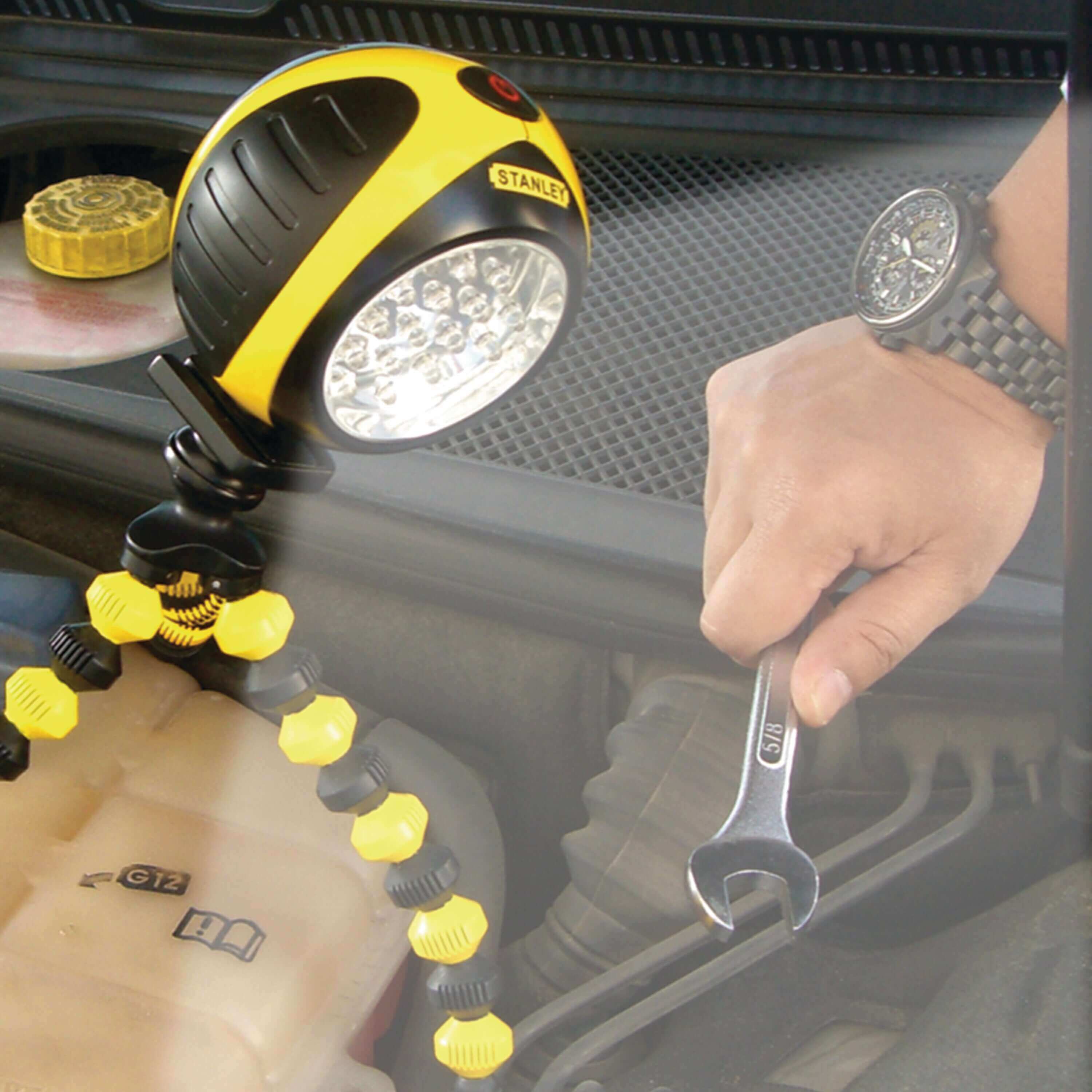 Lighting is an important necessity during RV travel. The Flare by GorillaTorch is unique in that it is flexible enough to grip and wrap around almost any surface. Whether you are using it for exploration or to shine some light on a nighttime photo, the Flare 125 will not let you down. It even includes a red night-vision feature and an emergency strobe light with memory. The Flare 125 has all of the features you need when you hit the road in your RV.

Join the Good Sam Club Today! The world's largest RV and Outdoor Community Club.
A versatile camp stove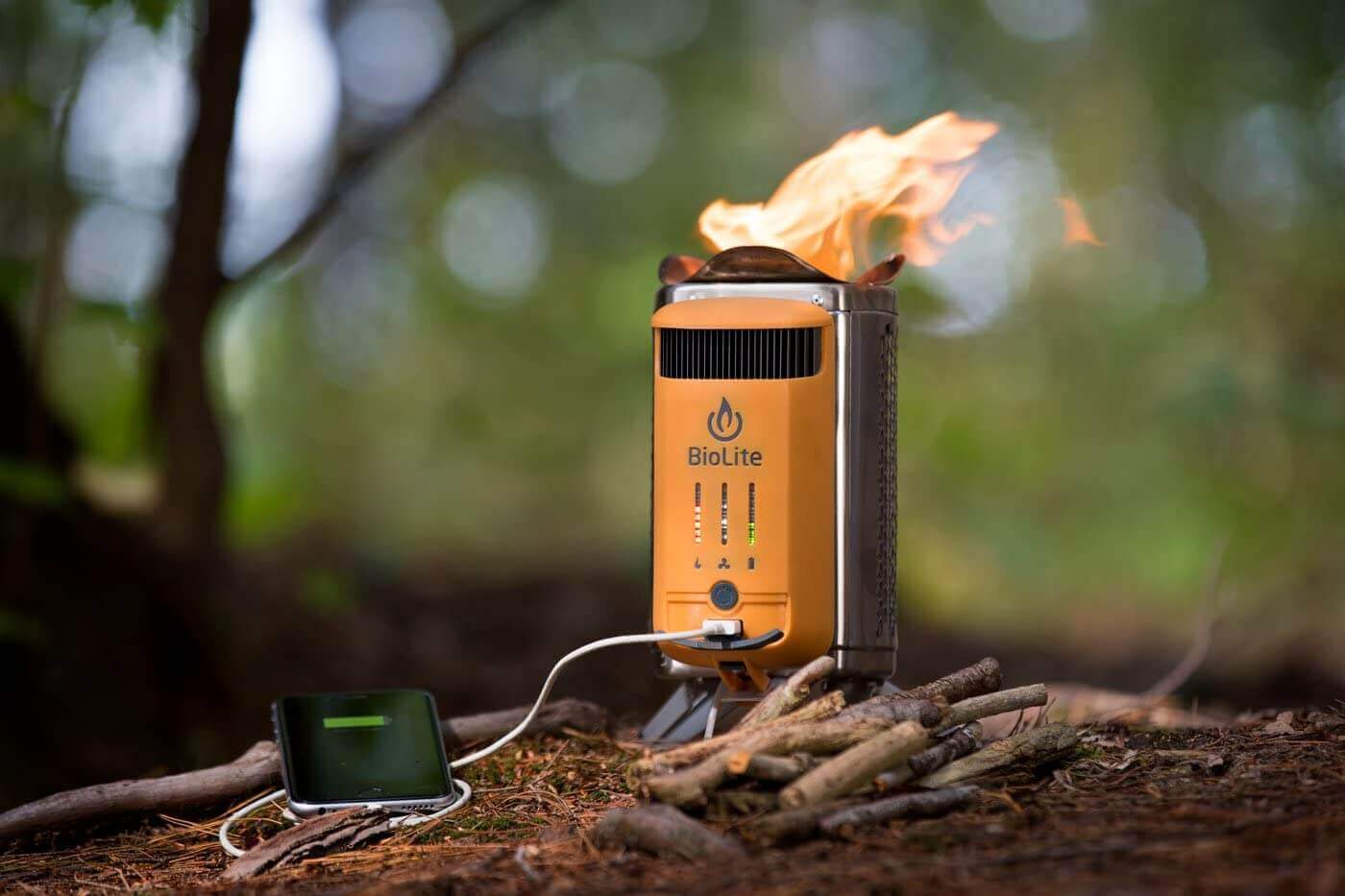 No road trip is complete without the ability to cook on the go. The BioLite CampStove is a must-purchase because of how many functions it serves. This piece of equipment does more than just cook your food. It has extendable legs to make it easy to cook evenly on even the roughest terrain. It includes a firelighter to help you get started with ease. It even has the ability to charge your electronics. The BioLite CampStove is portable, powerful and perfect for RV travel.
These RV gadgets will help keep you prepared while you travel. More importantly, they give you the help you need to stay safe and capture your memories so that you can focus on having fun.

About The Author
This post was written by Joe Schembri of Tampa, FL. Joe isn't a full time RVer but he is learning a lot about RVing through Lazydays RV center (http://lazydays.com) which is located near him.
He writes about various RV topics and aspires to hit the open road one day though. Lazydays also has a blog where there are plenty of topics that can help RVers (http://betterrving.com)
Get Your Article Published on Everything About RVing
If you have written an article about RVing, Camping or the Great Outdoors and you would like us to publish it on Everything-About-RVing.com, please visit our
Submit An Article Page.
Do you have any suggestions or comments on this topic?  You can add them to this page by using the comments section located near the bottom of this page.
LEARN HOW TO RUN 2 RV A/Cs ON A 30 AMP CONNECTION

Recommended Reading For You
Over 1,500,000 successful roadside rescues—Good Sam RV Emergency Road Service
Good Sam Extended Service Plan is mechanical breakdown insurance for your RV, 5th Wheel, Trailer, and Tow Vehicle! FREE Quote
Return To the RV Lifestyle Article main page from the 5 Fun and Functional RV Gadgets page