FTC Disclosure: I get commissions for purchases made through some of the links in this article for more information, visit our Advertising Disclosure Page.
Ways to Run an RV Online Business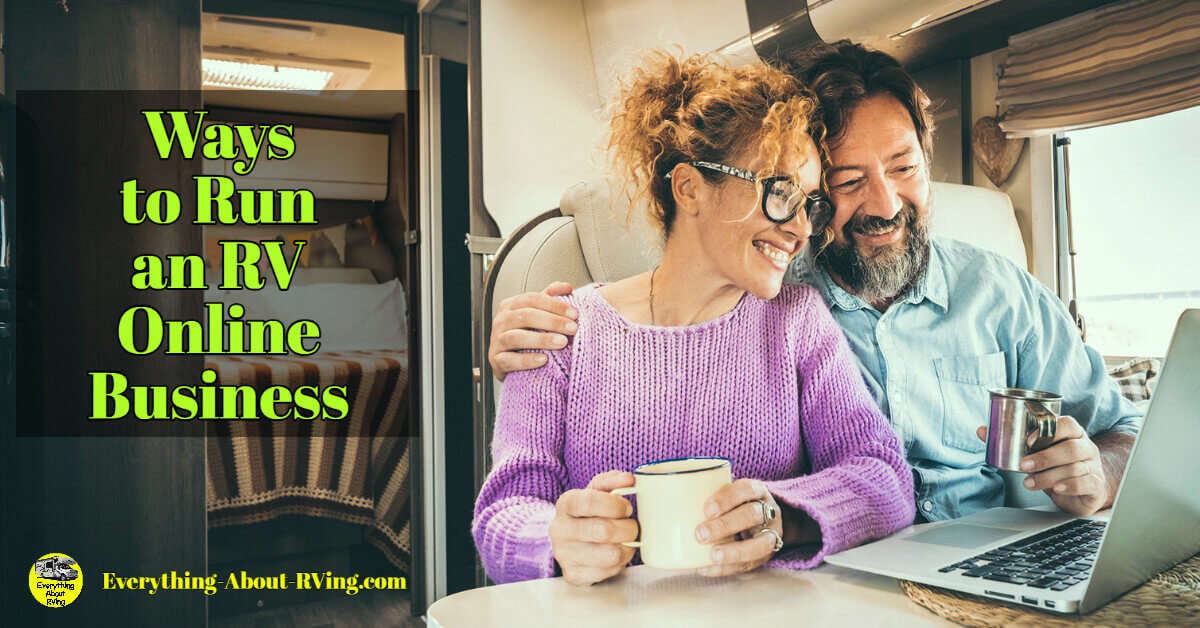 By Arnold Rogers
Here are some tips on how to run an RV online business.
You can run a business from an office or home, but how about an RV online business? A recent study showed that RV ownership had surged over 62% during the past two decades. Running a business while RVing can create a work-life mashup.
You may wonder about working from an RV. What's an RV? How can you start a business from an RV? What varieties of businesses can you run from an RV?
When planning to operate an online business from an RV, you may find this site helpful in understanding how digital marketing can help promote your brand online.
Meanwhile, this article discusses how to start a mobile business from your RV, what an RV is, the types of businesses you can start even if you live in an RV and picking an online RV business that meets your needs and lifestyle.
Computers and Tablets at Great Prices
Starting a Business from Your RV
Just because you're "on the road" doesn't mean you can't be productive. While traveling on road trips, you have the option to run a new or existing business from your RV.
The time required to transform your new business idea into product delivery differs. In a sense, it's like going 0 miles per hour to full speed on an on-ramp. Buckle up!
Starting a new business when you're on the road is challenging. Though it's not impossible, you still must deal with various challenges, including:
Learning where to hook up everything
Launching a new online business from your RV can be easier than other relocations. You likely won't have to leave the country, for example. RVing can also be an exciting way for parents to work and kids to study on many highways and byways.
What Exactly Is an RV?
A recreational vehicle is a motorized or non-motorized vehicle with living quarters. People use RVs for recreational activities like camping and traveling.
Types of Businesses from RVs
You can start several types of business from your RV, including:
The type of RV online business you launch is up to you. However, due to the logistics of working on the road, you should consider a business with features like:
No inventory
Flexible schedule
Website design is one practical option, although you have several other alternatives.
Sign and Drive Coverage with Good Sam Roadside Assistance! Plans Starting at $49.95! Shop Now!
Picking the Best Mobile Business for Your On-the-Go Lifestyle
When selecting an RV-based online business, you have several issues to consider when choosing one.
Flexibility is crucial since you'll be a full-time RVer while running your business. A key issue is whether the business helps you reach your financial goals.
For example, do you want to save for your kids' college education? Would you like to enjoy a summer vacation or anniversary cruise each year?
These are just a few things you need to think about. Still, one thing's for sure. Owning an RV is fun as it allows you to live like a free spirit on the road with your loved ones.
About The Author
As an experienced business consultant, Arnold Rogers has advised businesses across many industries in lead generation, customer experience, service development, and small business cash flow and financial management.
He has experience in handling diverse industries, from fast-moving consumer goods to business-to-business hardware retailers.