FTC Disclosure: I get commissions for purchases made through some of the links in this article for more information, visit our Advertising Disclosure Page.
5 Tips on RVing with Your Kids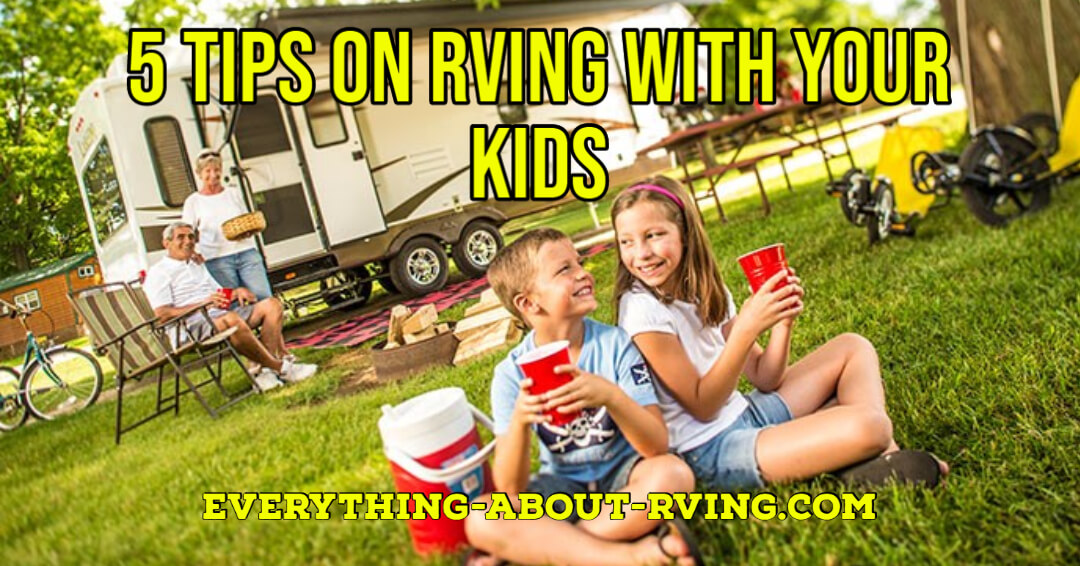 By Rebecca Siggers
RVing is an adventure that you can share by RVing with your kids
How do you imagine an ideal family vacation? The classic approach is heading online and booking an airport and hotel at your desired destination. But what if we tell you that there is an exciting alternative in the form of RVing? 
If you are an adventurous type, and your children love the idea of taking your own "house" to vacation, this can be the perfect solution. Certain preparation is necessary to ensure that all family members, especially children, enjoy the trip. Here are the crucial things to take care of before you head on vacation with your kids. 

1. Pick the Right Place to Camp
Save 50% Off Campsites with Passport America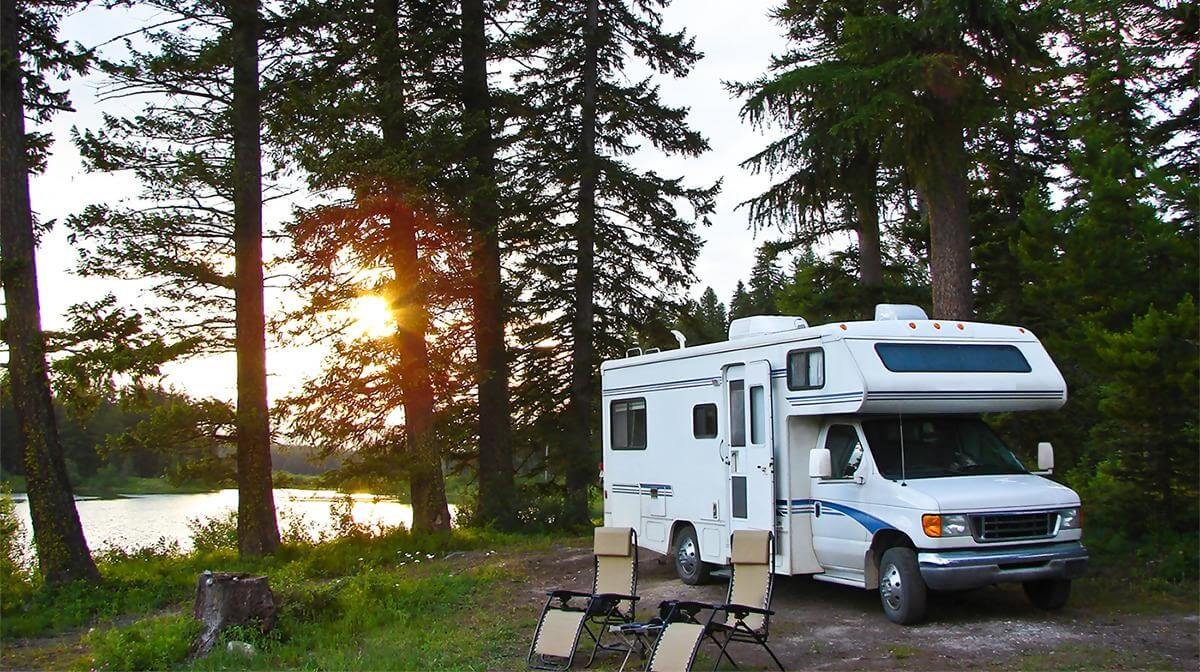 The perfect location to camp in your RV depends on your family members' preferences. Some children are excited about spending as much time as possible outdoors. They like hiking, fishing, and even swimming in rivers or lakes. In that case, you can consider setting up your RV in a location that is all-natural, which means it doesn't have to be close to any city. 
Alternatively, you can consider a campground that is close to a big city that offers sights you can visit, and activities to enjoy. The choice of activities can vary from classics like a cinema or zoo to water sports or big theme parks. 

You can also consider making arrangements with other families and vacationing together. Children will appreciate the opportunity to hang out with other kids, and you will also love the idea of having friends to hang out together. They do not need to have an RV if that is not their cup of tea. Instead, they can head to the trip with their SUV, and find accommodation in a nearby hotel. You may even use their spacious Subaru roof racks to accommodate extra cargo. 
As for the choice of the campground, some of the things to consider include: 

Cleanliness – you want to ensure to spend time in a clean campground. 
Amenities – does the place offer any additional activities?
Location – what sights and activities are nearby?
Kid safety – can your children play safely at the location?
If you like a true adventure, nobody limits you to spending the entire time in a single campground. Instead, you can plan to move from one place to another as it suits you.

Sign and Drive Coverage with Good Sam Roadside Assistance! Plans Starting at $49.95! Shop Now!
2. Plan Where to Stop Before the Trip Starts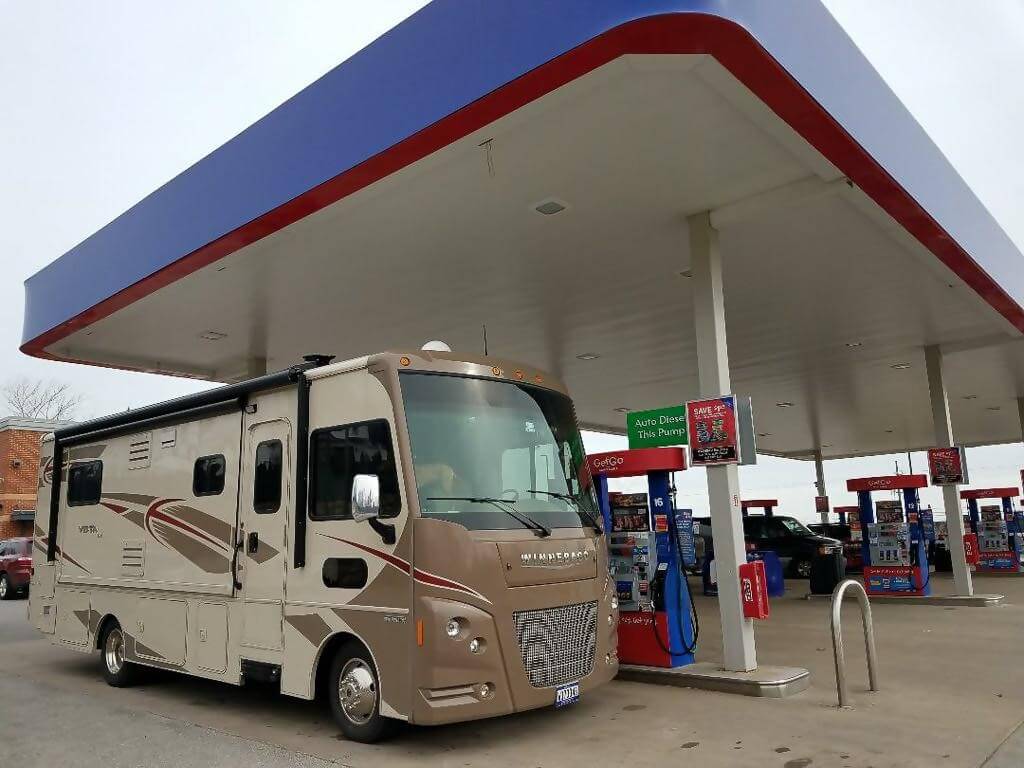 Planning is a crucial part of every trip, but especially one where you are in charge of organizing everything. The good news is that you will have the freedom of going wherever you want. However, you want to avoid improvising to ensure that you do not pass by a fantastic opportunity. 

Another crucial thing to consider when planning an RV vacation with children is the rest stops. You can't park an RV everywhere, so map out the rest areas and stops big enough to accommodate your vehicle. If you are travelling for a long time, do not forget to make an "active stop." That involves heading out and stretching your legs, which can help to prevent fatigue. It is wise to plan smartly and ensure there are beautiful landscapes or interesting activities nearby. 

If you want to take your trip to the next level, how about packing a motorcycle inside your RV? It may sound unusual but think about it like this – you can put your RV in a rest area and use a motorcycle to explore the nearby surroundings. You do have to ensure your motorcycle works flawlessly before you go on a trip. The good news is that you can acquire any dirt bike part online to ensure it will be ready for all sorts of challenges on the way.
3. Be Ready to Do the Cleaning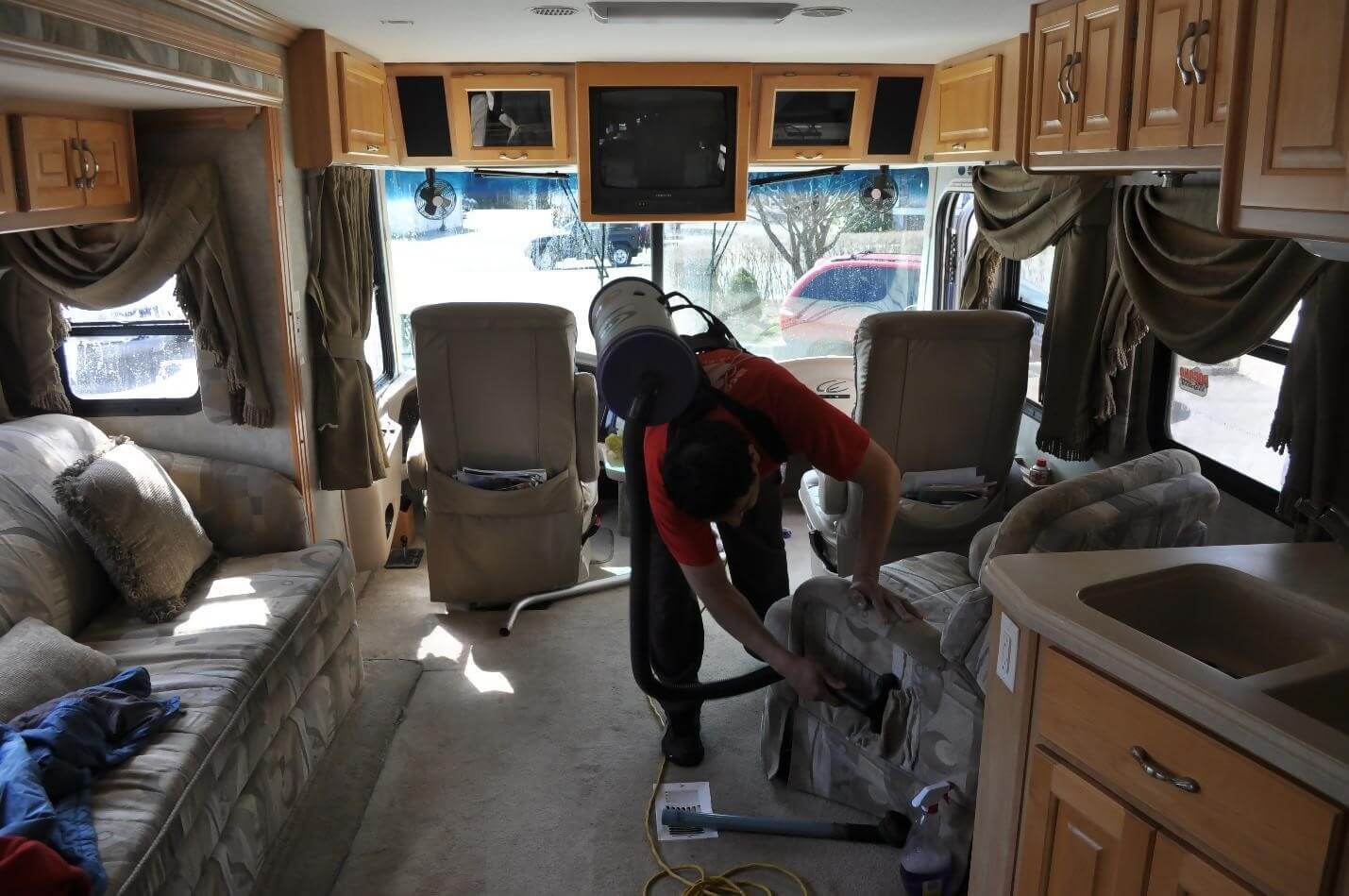 You have to remember that you are not in a hotel, which means you will have to do the cleaning. The good news is that an RV is not that big a space, and you should clean it up quickly. It may be wise to make a deal with the children that everyone cleans up after themselves. That will teach them about responsibility and make the cleaning process easier. 

The critical thing is to avoid making a mess in the first place. Once you finish lunch, take care of the plates, and don't leave clothes to be lying around everywhere. Prevention is the best cure in the case of cleaning, too. 
4. Don't Let the Rain Surprise You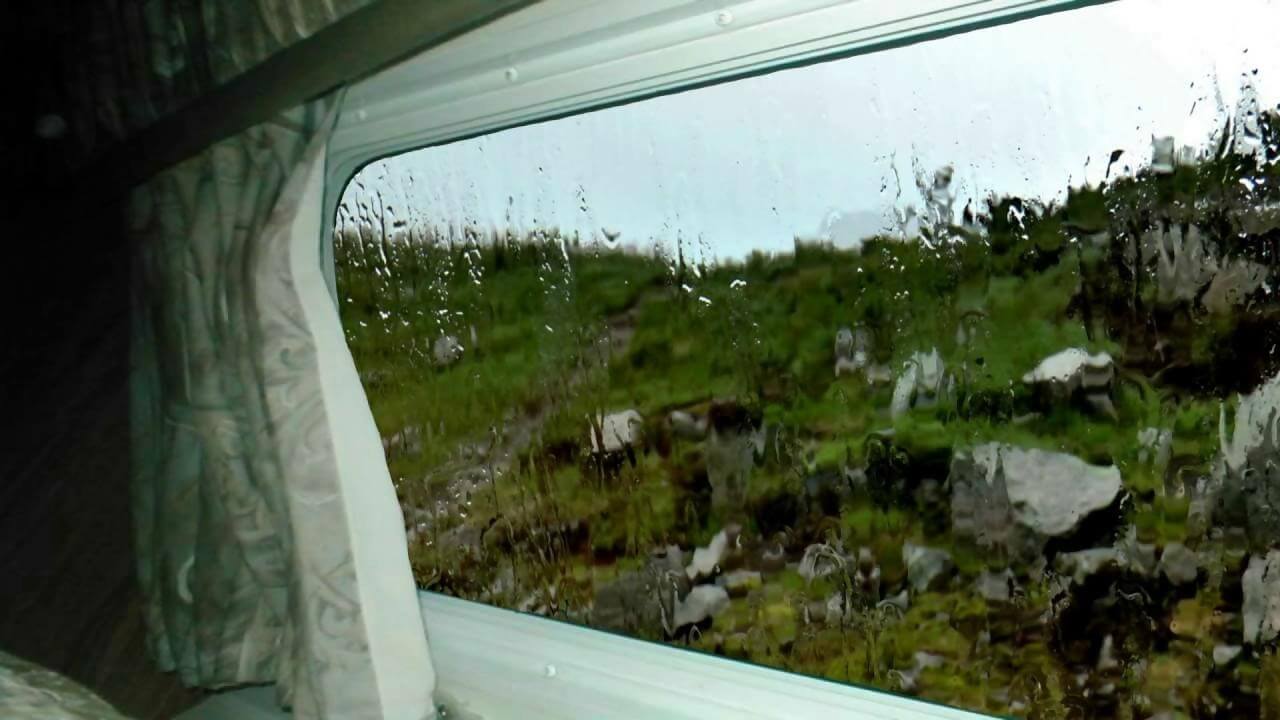 The focus of your RV vacation should be on spending time outside. However, you may face a rainy day or two during your trip. That is why you should prepare some activities for the time you spend inside your RV. 

If you do not mind including a bit of technology, you can let the kids play video games, or you can all watch movies together. Alternatively, you can consider bringing your favorite board games or playing educational games. These can both benefit brain health and development, and they are a fun way for hours to pass by quickly.  
5. Talk About the Trip Before You Go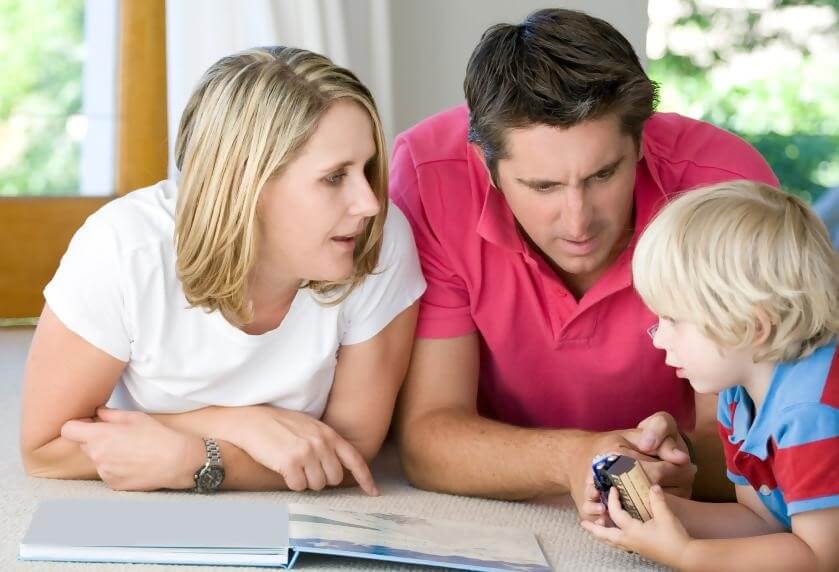 You might be thinking that you are planning an ideal vacation, but your children might not agree with how you envisioned it. That is why it is important to sit down and discuss the trip before it starts. If you plan a vacation without electronics, make that clear before you go.

On the other hand, be ready to offer alternative ways for children to enjoy their time. Ask them what type of places they would like to visit, and how they would like to spend their vacation days. Try to incorporate that in your planning, and you will enjoy seeing your children happy. It is all about discussing expectations so that everyone understands what type of trip is expecting you.

The Bottom Line
While it is important to plan your trip in detail, you shouldn't neglect the potential of improvising sometimes. Did you visit a location that your children like? In that case, why wouldn't you adjust your vacation plan and spend a few more hours there? While planning is there to help with your organization, the crucial thing to remember is that you should have fun!

About The Author
Rebecca has been closely studying the travel industry trends for quite some time. Intrigued by the booming growth of this sector, she takes an interest in penning down her views providing quality insight on current travel trends and likes to write about food and beverages, particularly wine.